Employment Opportunities
We believe that the office is more than the place you go ​for a paycheck. We're a company made up of a community. Our office environment and company culture reflect our passion for doing great work and having fun doing it.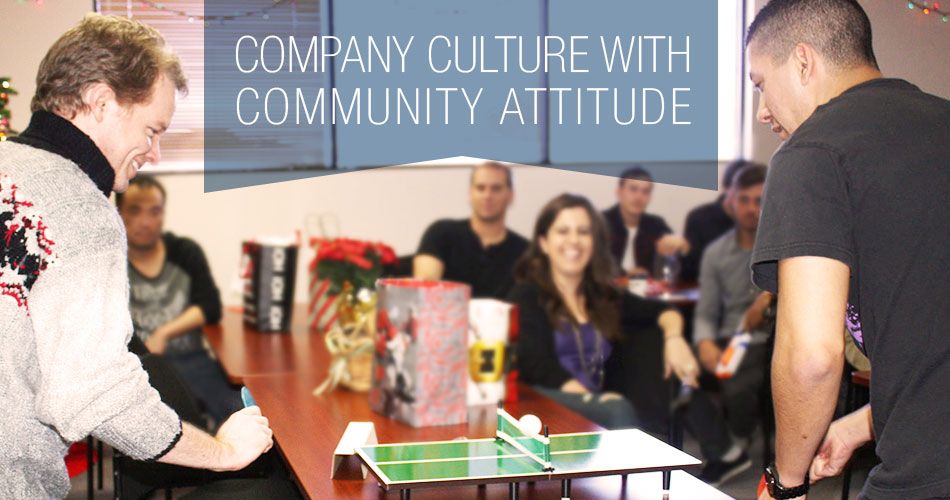 Life at BCI SoCal
We could tell you that Bruce Clay, Inc. is an inspiring place to work, that we rally together with respect for each other's skills and talents and enjoyment of each other's company. But we can probably make the point better if we show you a few of our proud moments.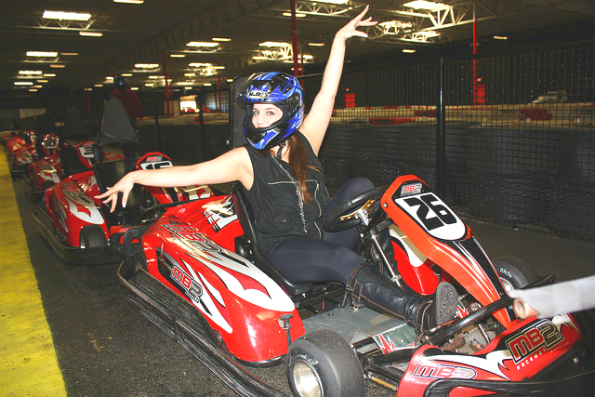 Go-Kart Krismas
We've found that our pedal-to-the-metal approach to client service and software translates well to the racetrack. We celebrate the holidays at high speeds with a day of friendly, competitive go-kart racing. For those who don't have the need for speed, there's air hockey, billiards and, of course, BBQ for all.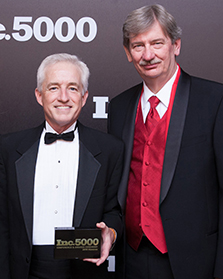 INC 5000: 9 Consecutive Years of Elite Growth
Being listed among the fastest growing private companies in America on any given year says that something is being done right. Recognition as a fastest growing company for 9 years in a row means that your team is making a difference for clients and for your industry.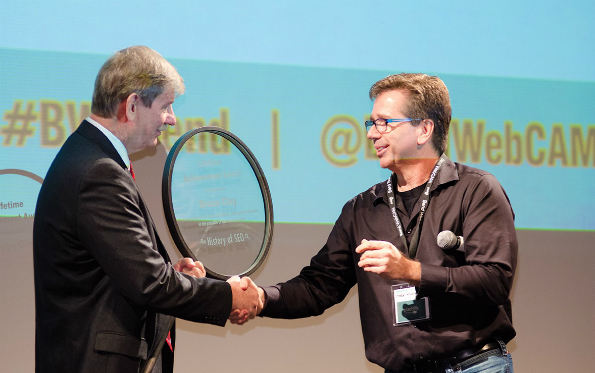 Think Tank with a Thought Leader
Those who get the most personal satisfaction at BCI are the perfectionists who are driven to learn and grow. Our company visionary, Bruce Clay, is a lifetime achievement award recipient who takes an active part in passing on his 24+ years of SEO wisdom to staff. Everyone here finds a path to professional growth.
Explore Our Teams
Bruce Clay Inc. is growing. Grow with us! From search engine optimization jobs to creatives and communicators, there's a range of roles and talents we rely on to keep moving forward. We are accepting resumes for the following positions.
SALES PROFESSIONALS
If you are a wickedly successful digital services sales veteran committed to truth and excellence and want to work with an industry leading SEO/PPC/Search Marketing agency, then we are looking for you!
Bruce Clay, a leading SEO brand, is seeking hard working salespeople to help our growing agency. You would be responsible for new business development, offering our search marketing consulting services to medium to larger organizations nationwide. We do not use "decks" as a crutch so you will need to know how to communicate about our top-shelf solutions.
You are expected to maintain a high level of integrity and professionalism while developing new clients. This position will be responsible for daily prospecting to develop relationships with decision makers who need our world-class search marketing services.
Qualifications include:
Honest, trustworthy, reliable, respectful character with good organization and follow through skills.
Several years of successful experience selling SEO/PPC/Search Marketing solutions.
Strong communication & relationship building skills, both verbal and written.
Ambitious, friendly, well natured, resourceful self-starter that gets real results.
This position is mostly performance-based with massive upside potential. Top producers are expected to be earning over $100k per year, possibly twice that.
Benefits include:
Training & support on how to achieve BCI sales results.
Fairly flexible virtual work from home/anywhere structure.
Full range of benefits available such as medical and 401k.
Learn from a true industry pioneer and thought-leader.
Working with a fun team.
To be considered please email your resume' to sales-bc@bruceclay.com explaining why you would be a good fit. Add the text "Unicorn" in the email subject line to get our attention. A day after submitting your resume (and not before) please call 1-805-517-1900 X7080 and leave a 2-minute message about why we should consider you. Essentially sell you to us. USA candidates only, no recruiters please.
Senior Search Engine Optimization (SEO) Analyst
This is a specific need: ALL of our analysts have over 10 years of SEO experience and are hired to perform very deep-dive analysis and consulting on sites experiencing difficult visitor traffic conditions. Seriously, we need true experts that can diagnose complex website SEO issues, and that get excited in solving SEO puzzles for a living. If your desktop is full of SEO tools we should speak.
We are working towards a remote workforce so you may be able to work from home.
The SEO analyst performs various duties dealing with digital marketing and SEO, ranging from deep dive site-wide audits, penalty analysis, retainer programs and even "Ask Us Anything" (you better be good) blocks of time. Our SEO analysts handle technical, detail-oriented work, which makes truly expert-level SEO skills a requirement for this position – average is just not enough. Since analysts correspond with clients on a regular basis, the ability to communicate effectively is also a must. To sum it up in one sentence, the ideal job candidate is someone who is articulate and has a strong aptitude and compelling need to perform technical SEO.
While you may have your own techniques gathered throughout your SEO career, we have a few things we know will be new to you. We have a detailed program that has been successful for years, as you'll learn.
ESSENTIAL FUNCTIONS
As a senior SEO analyst with our company, your recurring duties will include:
Conduct detailed site audits to identify problem areas and create subsequent recommendations. You architect solutions then help the clients implement.
Evaluate on-page and off-page ranking factors for client websites.
Develop ongoing SEO strategies for clients.
Organize website content based on our best practices (including Siloing).
Create strategic link analysis and usually issues/penalty reports.
Communicate with clients and our separate team of Program Managers on a regular basis.
Provide deliverables for clients on a timely basis. Service is and will remain a key part of all jobs.
Keep accurate records of time spent on client projects.
Positive can-do attitude.
EDUCATION AND EXPERIENCE
At least 10 years of proven SEO experience. Non-negotiable requirement.
Excellent communication skills – written and verbal.
In-depth understanding of HTML, CSS, JavaScript and web programming languages sufficient to manage client SEO projects.
Strong knowledge of Google Analytics and Google Search Console.
Bachelor's degree in marketing, business or computer science preferred (but not required).
Residence in any of the 50 states … this is a remote position unless you are near our offices.
Senior Marketing Communications Specialist
The Senior Marketing Communications Specialist is responsible for supporting the planning and implementation of comprehensive marketing and communications initiatives in support of the organization's business and marketing goals. The Senior Marketing Communications Specialist will provide broad creative support for social media activities (campaigns and interactions), blog posts and maintenance, influencer programs, podcasts, live events (gatherings, conferences, speaking), PDF downloads, webinars, video promotion and digital ads. Supports and/or leads the development and execution of marketing programs, customer and internal communications initiatives, and production of marketing and sales materials.
ESSENTIAL FUNCTIONS
Serve as lead for social media efforts.
Coordinate the publishing of new content on the Bruce Clay blog.
Copy-edit content from writers to ensure that new content meets editing quality standards and the brand voice and style. Copy-editing may require some rewriting.
Be able to modify or create web-friendly images using provided image editing tools.
Distribute new blog posts via email and social media according to department procedures.
Maintain the content on company websites, working in conjunction with other team members and according to assigned priorities.
Facilitate email marketing campaigns for the company, working in conjunction with consultants and other team members.
Import and help maintain contact lists for company marketing purposes in HubSpot.
Handle the outreach to attendees of company training classes, conference sessions and other company events.
Contribute to other content marketing initiatives for the company as needed, such as writing scripts for video, planning podcast agendas, customer surveys or other.
Monitor results of company content marketing efforts to drive traffic, brand awareness, engagement and leads.
Help manage the company's editorial calendar and communicate as needed with writers and management to keep publishing on schedule.
Review and approve/un-approve blog comments according to department guidelines.
Act as a community manager for the company's social media accounts, interacting and posting as appropriate to support the brand, following department guidelines.
Produce marketing collateral.
Lead planning and implementation of certain marketing events such as conferences.
Serve as lead writer for various internal and external communications content.
Monitor and forecast marketing and sales trends.
Measure the effectiveness of marketing programs and strategies.
Devise and evaluate methods for collecting data, such as surveys, questionnaires, and opinion polls.
Gather data on consumers, competitors, and market conditions.
Analyze data using statistical software.
Convert complex data and findings into understandable tables, graphs, and written reports.
Prepare reports and present results to clients and management.
Research and recommend tradeshow and/or seminar options based on internal goals and strategies.
Develop clear understanding of event and/or program strategy and support the development of detailed execution plan; coordinate with vendors to execute plan within time and budget constraints.
Interface with sales, marketing, public relations, and other departments and/or outside vendors to execute customer/internal communications plans.
Measure, record, and present results of each initiative to director of marketing; recommend changes to improve effectiveness.
Oversee production of marketing materials; monitor for quality and corporate identity guidelines.
Perform market research and gather data to help a company market its products or services. Gather data on consumer demographics, preferences, needs and buying habits. Collect data and information using a variety of methods, such as interviews, questionnaires, focus groups, market analysis surveys and literature reviews.
Be a creative thinker with a strategic mindset, challenging the norm and pushing the company to new levels of creative campaigns.
Provide regular and timely communication to all necessary stakeholders within the business.
EDUCATION AND EXPERIENCE
Bachelor's or master's degree in English, journalism, marketing, communications or equivalent.
5+ years of marketing experience is required, preferably in search marketing (SEO or PPC) industry
Excellent project management skills
Ability to interact effectively with individuals at different levels in an organization
Creative thinker with insight into latest marketing trends
Good analytical, conceptual and organizational skills
Ability to work collaboratively within a team environment
Self-starter; ability to take initiative and to seek guidance when appropriate
Proven ability to handle multiple projects and meet deadlines
Strong interpersonal skills
Strong verbal, written and presentation abilities
Market research and analysis skills desired
Computer skills required, including Outlook, Word, Excel and especially PowerPoint
Willingness to travel as requested
Full-Charge Bookkeeper
The full-charge bookkeeper performs and manages a range of accounting and financial management duties to support the financial functions of the company. Performs various professional accounting duties including maintenance and analysis of accounting records, preparation of accounting schedules, reports and financial statements and senior level accounting duties. Ensures compliance with generally accepted accounting principles and organizational policies, procedures and contracts. This position is also responsible for processing the company's semi-monthly payroll accurately and timely.
ESSENTIAL FUNCTIONS
Verify, coordinate, and post accounts receivable and accounts payable information; generate checks and receivable/payable invoices per procedures.
Prepare financial statements including but not limited to income statements, balance sheet, cash flow, and management reports.
Reconcile and close books monthly.
Maintain budget spreadsheets for analysis of actual performance against budget.
Perform and manage general ledger, accounts payable, accounts receivable, payroll, and cash management.
Process credit card transactions.
Process commissions and royalties.
Perform daily banking procedures (deposits, reconciliation, reporting
Research and resolve payment discrepancies, process adjustments.
Review, evaluate and implement financial policies and procedures.
Prepare 1099s.
Ensure accuracy in general ledger.
Process employee time sheets and payroll.
Prepare monthly and quarterly tax returns and statements.
Assist with annual audits.
Attend and constructively contribute to meetings as required.
Must be able to work 40 or more hours a week; overtime requests if agreed to and approved in advance.
Perform other duties as assigned.
EDUCATION AND EXPERIENCE
Associate's degree (A.A.) or equivalent, two to four years related experience, or equivalent combination of education and experience
Certified Bookkeeper designation, preferred
5+ years of experience in a bookkeeping role
Advanced accounting and bookkeeping software experience
Proficient on QBO, Bill.com, Recur360, Authorize.net
Working knowledge of data collection, data analysis, evaluation and scientific method
Demonstrated ability to calculate figures and amounts such as discounts, interest, commissions, and percentages
Experience with financial statements and tax returns
Commitment to excellence and high standards
Excellent written and communication skills
Ability to manage priorities and workflow
Versatility, flexibility and a willingness to work with constantly changing priorities with enthusiasm
Acute attention to detail
Ability to deal effectively with a diversity of individuals at all organizational levels
Good judgment with the ability to make timely and sound decisions
Must be comfortable meeting tight deadlines
Why Bruce Clay Inc.?
When you love your work and the people you work with, you'll come to the office every day to do more than just a job.
All positions include health insurance (medical, dental and vision). We offer a 401(k) plan and vacation and sick time benefits.
Dress code is casual. And because no one likes to commute, candidates should live within 1-hour driving distance of our Simi Valley, California, office.
People who are team oriented, fun, caring, energetic, and puzzle solvers will find themselves at home at Bruce Clay Inc. Look around and find where you fit in our team.
Send resumes with cover letters to bc-personnel@bruceclay.com.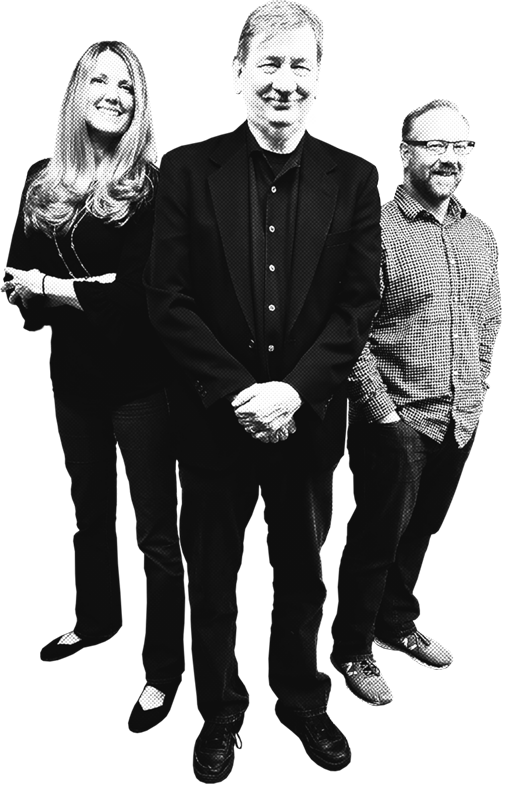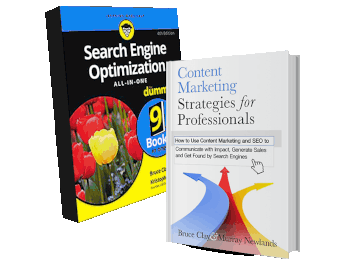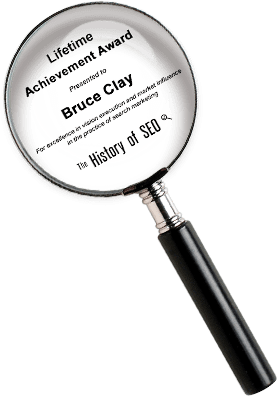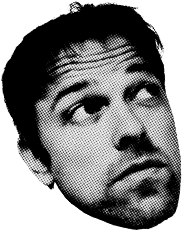 Serving North America based in the Los Angeles Metropolitan Area
Bruce Clay, Inc. | 2245 First St., Suite 101 | Simi Valley, CA 93065
Voice: 1-805-517-1900 | Toll Free: 1-866-517-1900 | Fax: 1-805-517-1919