March 12, 2019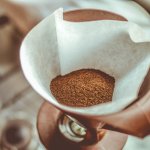 When you search, do you find exactly what you're looking for the first time?
Advanced search operators let you extract everything the engine knows about a specific subject efficiently.
These tricks of the trade can definitely save you time, especially if you're doing any kind of competitor analysis or SEO research …
---
February 19, 2019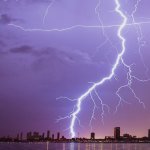 Both searchers and search engines want webpages to be lightning fast. So it's no surprise that page speed is a ranking factor in Google's search algorithm.
Using Accelerated Mobile Pages (AMP) is one way to speed up your webpages for people using mobile devices. But you should only go to the time and expense of implementing AMP if it's the best solution for YOUR site …
---
January 30, 2019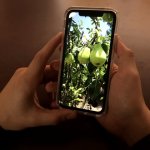 If you can optimize it, you should. And images are no exception.
The images on your website represent another way to drive organic search traffic. Often overlooked, Google Image SEO can be just as important as optimizing your webpage text.
First, we'll take a quick look at what's new with Google Images. Then we'll cover how to SEO images in 16 steps.
---
January 22, 2019
For a term that's been around since 2001, there are still a great many people asking: what is SEM?
The term search engine marketing was popularized in 2001 by Danny Sullivan, then editor-in-chief of Search Engine Land. Danny wanted SEM to describe all search engine marketing initiatives, both organic and paid. But it's evolved since then.
---
December 18, 2018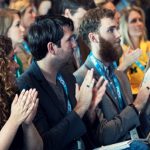 Digital marketing conferences in 2019 will be held from San Diego to Singapore and everywhere in between. Whether you're into SEO, PPC advertising, content marketing, social media, big data, UX or general business growth, you can find events just right for you.
Why attend an in-person marketing event? We think there's no better way to grow professionally than to experience the whirlwind of information, education and networking that a live event provides.
Newly updated for 2019, our Digital Marketing Conference Calendar contains more than 350 events worldwide! It's organized in three ways: by region, by topic focus, or by month on a calendar that you can also download.
---
December 11, 2018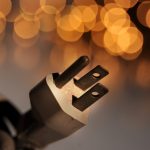 WordPress is a simple-to-use content management system that's also free. It offers everyone from solo bloggers to the world's leading brands a platform to create custom and powerful websites. No wonder almost a third of all websites run on WP!
Still, WordPress was made for users, not for Google or SEOs. That's why SEO plugins exist — to plug in the holes with added functionality that helps your content be indexed by search engines and found by searchers.
As a marketer, content creator or analyst, how do you choose the best SEO plugin for your sites? Here, we'll take a look at six plugins, their many features, and finally a price comparison chart so that you can compare them.
Read more of The Awesome List: WordPress SEO Plugins.
---
November 20, 2018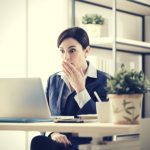 We often see questions from people wondering why their site isn't ranking, or why it isn't indexed by the search engines.
Recently, I've come across several sites with major SEO errors that could be easily fixed, if only the owners knew to look. While some mistakes are quite complex, these are a few of the often overlooked "head slamming" errors.
So here are seven SEO fails — and how you can avoid making them on your own website.
---
November 13, 2018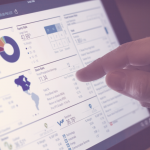 "SEO audits" can mean different things to different people. In general, an SEO website audit identifies issues that hinder a site's ability to be found in search results and recommends changes to fix those issues.
What's the end goal of a technical SEO audit? To help you improve the site's search visibility and bring in more organic traffic.
But the approach to SEO audits varies across practitioners and agencies. Which approach fits you best depends on many factors …
---
November 7, 2018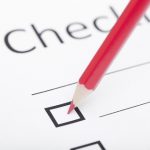 In Bruce Clay's SEO training course, we offer students an SEO checklist as one of the many take-home materials. Use this version as an in-hand to-do list or basic audit outline.
Get The Always-Up-to-Date SEO Checklist from Bruce Clay.
---
October 30, 2018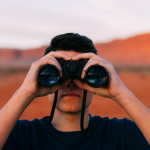 Thinking about the future of SEO is a habit of mine. I like to anticipate where things are going, and no doubt this has helped me keep my SEO consulting business headed in the right direction over the past 22 years. Thought leadership is fun!
In an industry like organic search engine optimization, the pieces never stop moving for long …
Anticipating the future of SEO, Bruce Clay advises websites how to prepare for when organic results disappear from Google search results above the fold. Read the article.
---