December 11, 2018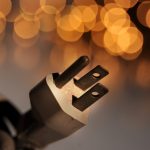 WordPress is a simple-to-use content management system that's also free. It offers everyone from solo bloggers to the world's leading brands a platform to create custom and powerful websites. No wonder almost a third of all websites run on WP!
Still, WordPress was made for users, not for Google or SEOs. That's why SEO plugins exist — to plug in the holes with added functionality that helps your content be indexed by search engines and found by searchers.
As a marketer, content creator or analyst, how do you choose the best SEO plugin for your sites? Here, we'll take a look at six plugins, their many features, and finally a price comparison chart so that you can compare them.
Read more of The Awesome List: WordPress SEO Plugins.
---
November 20, 2018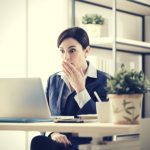 We often see questions from people wondering why their site isn't ranking, or why it isn't indexed by the search engines.
Recently, I've come across several sites with major SEO errors that could be easily fixed, if only the owners knew to look. While some mistakes are quite complex, these are a few of the often overlooked "head slamming" errors.
So here are seven SEO fails — and how you can avoid making them on your own website.
---
November 13, 2018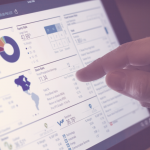 "SEO audits" can mean different things to different people. In general, an SEO website audit identifies issues that hinder a site's ability to be found in search results and recommends changes to fix those issues.
What's the end goal of a technical SEO audit? To help you improve the site's search visibility and bring in more organic traffic.
But the approach to SEO audits varies across practitioners and agencies. Which approach fits you best depends on many factors …
---
November 7, 2018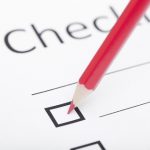 In Bruce Clay's SEO training course, we offer students an SEO checklist as one of the many take-home materials. Use this version as an in-hand to-do list or basic audit outline.
Get The Always-Up-to-Date SEO Checklist from Bruce Clay.
---
October 30, 2018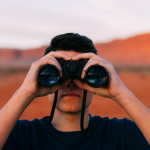 Thinking about the future of SEO is a habit of mine. I like to anticipate where things are going, and no doubt this has helped me keep my SEO consulting business headed in the right direction over the past 22 years. Thought leadership is fun!
In an industry like organic search engine optimization, the pieces never stop moving for long …
Anticipating the future of SEO, Bruce Clay advises websites how to prepare for when organic results disappear from Google search results above the fold. Read the article.
---
June 5, 2018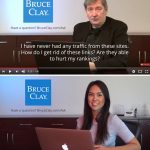 Digital marketing is tough. Anyone who wants to improve a website and raise its visibility in search knows that.
As a marketer or business owner, you have to make about a zillion decisions for your website along the way to prominence and profitability.
Naturally, questions come up that you need help answering. And you might not have the luxury of an expert at your beck and call.
Since articles and experts abound in digital marketing, it's hard to know what answers to trust. That's especially true with SEO questions.
Advice you find around the web may be conflicting, outdated, or just plain impractical.
So for marketers who are trying to figure out how to do search engine optimization, content marketing, search engine marketing, or social media marketing on their own, we would like to help clear up the confusion …
Read more of the Ask Us Anything video series announcement.
---
May 24, 2018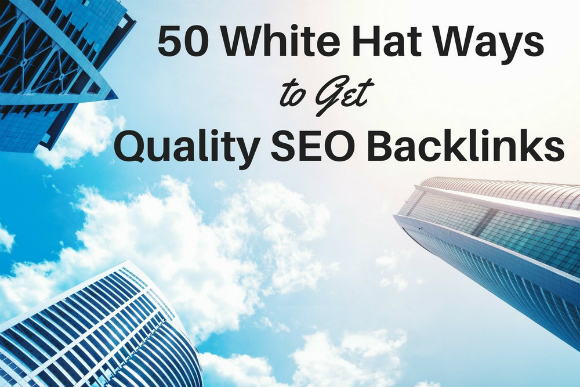 Obtaining "white hat" SEO links is really only in part about the link itself. It's also about serving the audience and community of the site that links to you … and real relationships.
People should link to you because you have earned the link, not because you bought or bartered for it.
It is our opinion that link building is less about the number of links and more about the number of linking domains from within your industry. Quality over quantity always.
Our list of 50 ways to get quality SEO backlinks is different from other link-building-idea lists in one important way. We stay focused on how you can add value for your ultimate audience through your website.
---
February 20, 2018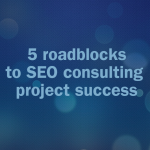 The relationship between a business and its SEO consulting firm is a delicate balance of give and take.
In order for an SEO strategy to deliver the best results, the SEO consultant must give accurate and useful recommendations, and the client must take that guidance and implement those recommendations.
This is a team effort where the consultant solves problems and mentors the client, and the client then learns and implements. Seems fairly straightforward, but it's not always so.
You have no doubt experienced this in your business. A project can have great energy at the outset. But as time passes, progress can be delayed and momentum stalled for a variety of reasons.
Here's the good news: We've observed that there are five common roadblocks affecting SEO consulting projects that can absolutely be surpassed — once you know how to identify and push through them. In this article, I'll go over the five common issues that threaten an SEO consulting project's success AND how a business can overcome them:
Misaligned expectations
Time constraints
Budget constraints
Lack of SEO knowledge
Website back-end and architectural issues
---
February 15, 2018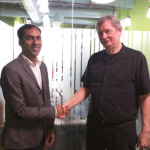 On 12th February 2018, Dhananjay Kumar from Max Life Insurance​ fulfilled his five-year long dream of meeting Bruce Clay in person. Dhananjay, who was the lucky winner of Bruce Clay India's SEO Contest, arrived at BCI's Gurgaon office to claim his prize — an exclusive 30-minute Q&A session with the Father of SEO, Bruce Clay.
Dhananjay, who calls himself a big fan of Bruce Clay, is passionate about SEO. With an eager clasp of hands and the words "can't wait to get started," he shot off questions for Bruce, which the SEO guru answered with his characteristic composure and just the right dose of humor!
The excerpt below contains Bruce's advice on various SEO issues including compliance restrictions, press releases, voice search, local market confusion, PWAs and more.
Read more of The Valuable SEO Advice That Fulfilled One Contest Winner's Dream
---
January 29, 2018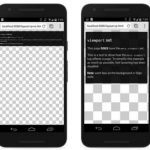 It's now 2018, and we are officially living in a mobile-first world. In fact, Google has begun the switch to a mobile-first index — which means Google will rank your website based on your mobile content, relevance and UX.
Your mobile navigation (menus and internal links) contribute to all three.
Good mobile navigation makes it easy for people to find what they need, without bogging down page speed or cluttering the screen. It also needs to keep PageRank flowing to the important pages that you want to rank well in search.
Site navigations historically included everything on a site in huge, multi-tiered lists. On mobile, that approach doesn't work. It looks cluttered. It requires scrolling. And it causes your visitors to bounce away.
Here I'll lay out seven mobile-friendly navigation best practices that make life easier for people visiting your business site on a mobile device:
Keep mobile navigation short and sweet.
List the most important pages first.
Think of search as part of your navigation.
Make your navigation intuitive.
Be thoughtful about fonts and contrast.
Design for touch.
Design for the multi-screen mobile user.
---