Digital Marketing Optimization Archives - Bruce Clay, Inc. Blog
June 5, 2018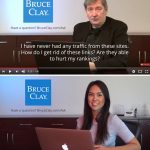 Digital marketing is tough. Anyone who wants to improve a website and raise its visibility in search knows that.
As a marketer or business owner, you have to make about a zillion decisions for your website along the way to prominence and profitability.
Naturally, questions come up that you need help answering. And you might not have the luxury of an expert at your beck and call.
Since articles and experts abound in digital marketing, it's hard to know what answers to trust. That's especially true with SEO questions.
Advice you find around the web may be conflicting, outdated, or just plain impractical.
So for marketers who are trying to figure out how to do search engine optimization, content marketing, search engine marketing, or social media marketing on their own, we would like to help clear up the confusion …
Read more of the Ask Us Anything video series announcement.
---
January 16, 2018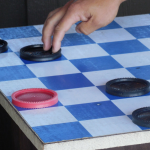 Marketing teams across the board will face receding budgets as the C-suite becomes increasingly unwilling to dole out money without solid proof that it delivers results. As a result, I expect to see a focus on attribution tools and better data reporting as the industry scrambles to connect the dots of customer journeys and justify marketing spend.
Predictions for digital marketing in 2018 are fairly easy to make — at least compared to the last 13 years of annual prediction posts I've written. I am sure that most in the SEO industry who follow Google see these trends already progressing. In a nutshell, the hot buttons SEOs know now will stay hot.
Here are my predictions for mobile first, voice search, content, linking, speed, SEO, ecommerce, machine learning, virtual reality and video — to help you be informed to make the right marketing moves this year.
Read Bruce Clay's 2018 Predictions for Digital Marketing
---
December 18, 2017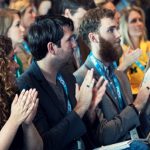 Digital marketing conferences are held all over the world, from Los Angeles to Beijing and everywhere in between. Thousands of SEOs, SEMs, content marketers, social media strategists and business owners attend marketing events for the whirlwind of information, education and networking.
Where else but a digital marketing conference can you learn from the likes of Gary Illyes, Purna Virji, Rand Fishkin, Larry Kim and Bruce Clay all in a single day? We've updated our Digital Marketing Conference Calendar for 2018 with more than 250 events worldwide so you can start planning your year ahead.
We've organized this massive list — 250+ digital marketing conferences! — in three ways. You can view events by regional location, by topic focus, or by month on a calendar that can also be downloaded. Whether you're looking for an in-person networking opportunity that's close to home or willing to travel around the world to find the perfect conference experience, this list will make it easy for you to find digital marketing events that fit the bill. Happy planning!
Read more of The Digital Marketing Conference Calendar: 250+ Events Around the World, Updated for 2018.
---
May 24, 2017
Whether for the first time or the tenth, reducing the ramp up period when onboarding a new SEO agency is going to save you time and money. Plus, an effective onboard process lays the path to a productive partnership.
There are two parts to effectively onboarding a selected new agency:
1. Educating your agency about your business, and
2. Understanding their process, workflow and digital strategy for your business.
Here are your checklists and expanded descriptions of checklist items for both steps.
---
May 18, 2017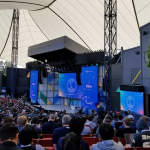 Google leads the world in technological advances that affect the way we live and do business. At the Google I/O developer conference this week, we glimpse a preview of how people will interact with computing in the near future.
Lots of articles no doubt list the many Google feature announcements coming out of the I/O conference. But here, we zero in on something that all business owners should be aware of as we move forward into this AI-powered, machine learning-based new world…
Read more to find out What Your Business Can Immediately Take Away from Google I/O.
---
March 13, 2017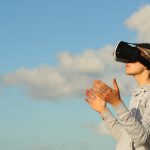 Imagine putting on a virtual reality headset and joining your favorite social media platform as a highly interactive experience with friends.
Imagine shopping for a new dining table by picking up your phone and seeing the table in your dining room, as though you're taking a video of it right before your eyes.
Sound a little like the holodeck in "Star Trek?" Yes, but this may not be science fiction in the near future.
The opportunity to engage with one another, see new places and reach a mass audience will create opportunities to shop with a confidence never before available from the comfort of your home. This is what's available through virtual reality, the newest form of marketing.
Creative digital marketing strategies will usher brands into the virtual reality realm. Read on for an idea of:
• What virtual reality is and the ways people are connecting to VR today.
• The opportunities VR opens to marketers.
• Why VR in social media, gaming and commerce may be the catalyst for mass adoption.
Read How VR Experiences Will Take Marketing by Storm.
---
January 24, 2017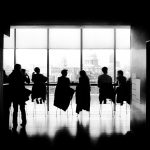 It goes without saying that customer trust must be earned. This is especially true for online businesses, where faceless websites ask for confidential information or dole out "professional" advice to anyone who searches for their keywords.
Search engines like Google and Bing work hard to evaluate the trustworthiness of the websites that appear in their search results because they want to keep their users happy. It turns out that people shopping for professional services online can follow similar guidelines in order to evaluate businesses before choosing to engage with them.
Using Google's own methods, you will learn:
• How to assess an SEO company's reputation.
• How to evaluate an SEO vendor's expertise and authority.
Plus, I provide you with 12 questions you can use right away to evaluate an SEO service provider.
Read How to Evaluate an SEO Company Using Google's Own Guidelines.
---
December 29, 2016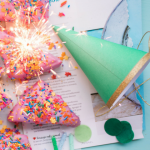 In 2016 we were busy bringing digital marketers answers to the toughest questions surrounding SEO, content marketing and PPC. Out of more than 100 articles, these are the top 12 most-read articles on the Bruce Clay Blog this year.
From managing SEO projects to understanding the Facebook algorithm, keeping your website fresh to disavowing links, here's the year's most popular posts for you to read up on as you head into the New Year!
---
December 16, 2016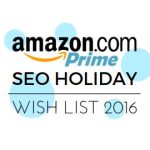 Still have a few Christmas presents to buy for loved ones on your list?
Thank Bezos we can turn to Amazon Prime to buy online and get gifts in time for next week's office holiday parties and family affairs. Procrastinators rejoice!
Here are 11 gift ideas spanning all price ranges and interests, (nearly) all for sale with Amazon Prime two-day delivery.
From good reads to the hottest new tech, these gifts are sure to get a smile from digitally minded friends and family. Some SEO holiday wish list items might even find their way to your own Amazon wish list.
Read the Procrastinator's Holiday Gift Guide.
---
December 1, 2016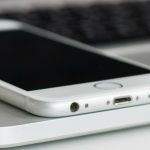 According to Google, progressive web apps are the next big thing for "delivering amazing user experiences on the web." In the same vein as AMP (accelerated mobile pages), PWAs are causing digital marketers to rethink the way they can design and deliver their sites in a mobile-first world. Website owners and designers need to be paying attention. So just what is a progressive web app? It's an all-in-one solution for web developers to create a single version website/app that can be delivered across all devices and works like an app but without the hassle of distribution through an app store.
Are PWAs right for your site? Read What is a Progressive Web App and Who Should Be Using It?
---