Digital Marketing Optimization Archives - Bruce Clay, Inc. Blog
March 29, 2019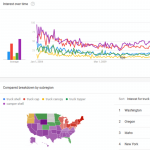 Keyword research tools are useful — until they don't have enough data for your keywords.
You need to select phrases worth targeting. But many keyword tools lump variations together, like singulars and plurals. And they may ignore regional differences altogether.
Google Trends can shed light on your keyword research. It gives relative search volume data — helping you choose between close alternatives, discover regional preferences and more.
Here, I'll show you five ways to use Google Trends to make enlightened SEO keyword choices …
---
February 19, 2019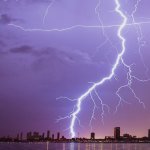 Both searchers and search engines want webpages to be lightning fast. So it's no surprise that page speed is a ranking factor in Google's search algorithm.
Using Accelerated Mobile Pages (AMP) is one way to speed up your webpages for people using mobile devices. But you should only go to the time and expense of implementing AMP if it's the best solution for YOUR site …
---
January 22, 2019
For a term that's been around since 2001, there are still a great many people asking: what is SEM?
The term search engine marketing was popularized in 2001 by Danny Sullivan, then editor-in-chief of Search Engine Land. Danny wanted SEM to describe all search engine marketing initiatives, both organic and paid. But it's evolved since then.
---
December 18, 2018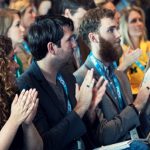 Digital marketing conferences in 2019 will be held from San Diego to Singapore and everywhere in between. Whether you're into SEO, PPC advertising, content marketing, social media, big data, UX or general business growth, you can find events just right for you.
Why attend an in-person marketing event? We think there's no better way to grow professionally than to experience the whirlwind of information, education and networking that a live event provides.
Newly updated for 2019, our Digital Marketing Conference Calendar contains more than 350 events worldwide! It's organized in three ways: by region, by topic focus, or by month on a calendar that you can also download.
---
June 5, 2018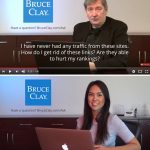 Digital marketing is tough. Anyone who wants to improve a website and raise its visibility in search knows that.
As a marketer or business owner, you have to make about a zillion decisions for your website along the way to prominence and profitability.
Naturally, questions come up that you need help answering. And you might not have the luxury of an expert at your beck and call.
Since articles and experts abound in digital marketing, it's hard to know what answers to trust. That's especially true with SEO questions.
Advice you find around the web may be conflicting, outdated, or just plain impractical.
So for marketers who are trying to figure out how to do search engine optimization, content marketing, search engine marketing, or social media marketing on their own, we would like to help clear up the confusion …
Read more of the Ask Us Anything video series announcement.
---
January 16, 2018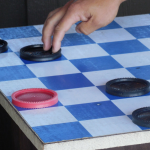 Marketing teams across the board will face receding budgets as the C-suite becomes increasingly unwilling to dole out money without solid proof that it delivers results. As a result, I expect to see a focus on attribution tools and better data reporting as the industry scrambles to connect the dots of customer journeys and justify marketing spend.
Predictions for digital marketing in 2018 are fairly easy to make — at least compared to the last 13 years of annual prediction posts I've written. I am sure that most in the SEO industry who follow Google see these trends already progressing. In a nutshell, the hot buttons SEOs know now will stay hot.
Here are my predictions for mobile first, voice search, content, linking, speed, SEO, ecommerce, machine learning, virtual reality and video — to help you be informed to make the right marketing moves this year.
Read Bruce Clay's 2018 Predictions for Digital Marketing
---
May 24, 2017
Whether for the first time or the tenth, reducing the ramp up period when onboarding a new SEO agency is going to save you time and money. Plus, an effective onboard process lays the path to a productive partnership.
There are two parts to effectively onboarding a selected new agency:
1. Educating your agency about your business, and
2. Understanding their process, workflow and digital strategy for your business.
Here are your checklists and expanded descriptions of checklist items for both steps.
---
May 18, 2017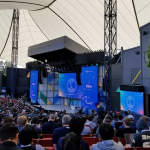 Google leads the world in technological advances that affect the way we live and do business. At the Google I/O developer conference this week, we glimpse a preview of how people will interact with computing in the near future.
Lots of articles no doubt list the many Google feature announcements coming out of the I/O conference. But here, we zero in on something that all business owners should be aware of as we move forward into this AI-powered, machine learning-based new world…
Read more to find out What Your Business Can Immediately Take Away from Google I/O.
---
March 13, 2017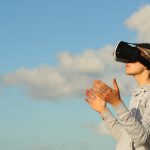 Imagine putting on a virtual reality headset and joining your favorite social media platform as a highly interactive experience with friends.
Imagine shopping for a new dining table by picking up your phone and seeing the table in your dining room, as though you're taking a video of it right before your eyes.
Sound a little like the holodeck in "Star Trek?" Yes, but this may not be science fiction in the near future.
The opportunity to engage with one another, see new places and reach a mass audience will create opportunities to shop with a confidence never before available from the comfort of your home. This is what's available through virtual reality, the newest form of marketing.
Creative digital marketing strategies will usher brands into the virtual reality realm. Read on for an idea of:
• What virtual reality is and the ways people are connecting to VR today.
• The opportunities VR opens to marketers.
• Why VR in social media, gaming and commerce may be the catalyst for mass adoption.
Read How VR Experiences Will Take Marketing by Storm.
---
January 24, 2017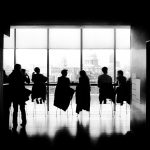 It goes without saying that customer trust must be earned. This is especially true for online businesses, where faceless websites ask for confidential information or dole out "professional" advice to anyone who searches for their keywords.
Search engines like Google and Bing work hard to evaluate the trustworthiness of the websites that appear in their search results because they want to keep their users happy. It turns out that people shopping for professional services online can follow similar guidelines in order to evaluate businesses before choosing to engage with them.
Using Google's own methods, you will learn:
• How to assess an SEO company's reputation.
• How to evaluate an SEO vendor's expertise and authority.
Plus, I provide you with 12 questions you can use right away to evaluate an SEO service provider.
Read How to Evaluate an SEO Company Using Google's Own Guidelines.
---