SEO Archives - Bruce Clay, Inc. Blog
March 12, 2019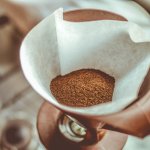 When you search, do you find exactly what you're looking for the first time?
Advanced search operators let you extract everything the engine knows about a specific subject efficiently.
These tricks of the trade can definitely save you time, especially if you're doing any kind of competitor analysis or SEO research …
---
January 30, 2019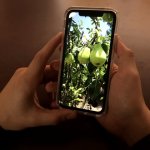 If you can optimize it, you should. And images are no exception.
The images on your website represent another way to drive organic search traffic. Often overlooked, Google Image SEO can be just as important as optimizing your webpage text.
First, we'll take a quick look at what's new with Google Images. Then we'll cover how to SEO images in 16 steps.
---
December 11, 2018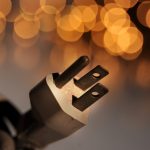 WordPress is a simple-to-use content management system that's also free. It offers everyone from solo bloggers to the world's leading brands a platform to create custom and powerful websites. No wonder almost a third of all websites run on WP!
Still, WordPress was made for users, not for Google or SEOs. That's why SEO plugins exist — to plug in the holes with added functionality that helps your content be indexed by search engines and found by searchers.
As a marketer, content creator or analyst, how do you choose the best SEO plugin for your sites? Here, we'll take a look at six plugins, their many features, and finally a price comparison chart so that you can compare them.
Read more of The Awesome List: WordPress SEO Plugins.
---
November 20, 2018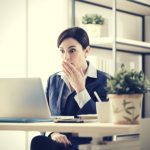 We often see questions from people wondering why their site isn't ranking, or why it isn't indexed by the search engines.
Recently, I've come across several sites with major SEO errors that could be easily fixed, if only the owners knew to look. While some mistakes are quite complex, these are a few of the often overlooked "head slamming" errors.
So here are seven SEO fails — and how you can avoid making them on your own website.
---
November 13, 2018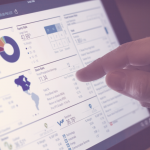 "SEO audits" can mean different things to different people. In general, an SEO website audit identifies issues that hinder a site's ability to be found in search results and recommends changes to fix those issues.
What's the end goal of a technical SEO audit? To help you improve the site's search visibility and bring in more organic traffic.
But the approach to SEO audits varies across practitioners and agencies. Which approach fits you best depends on many factors …
---
November 7, 2018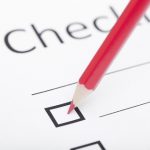 In Bruce Clay's SEO training course, we offer students an SEO checklist as one of the many take-home materials. Use this version as an in-hand to-do list or basic audit outline.
Get The Always-Up-to-Date SEO Checklist from Bruce Clay.
---
October 30, 2018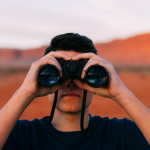 Thinking about the future of SEO is a habit of mine. I like to anticipate where things are going, and no doubt this has helped me keep my SEO consulting business headed in the right direction over the past 22 years. Thought leadership is fun!
In an industry like organic search engine optimization, the pieces never stop moving for long …
Anticipating the future of SEO, Bruce Clay advises websites how to prepare for when organic results disappear from Google search results above the fold. Read the article.
---
June 12, 2018
The Robots Exclusion Protocol is a very simple but powerful mechanism available to webmasters and SEOs alike. Perhaps it is the simplicity of the file that causes it to be often overlooked and sometimes the cause of critical search engine optimization issues. To this end, we have pulled together a complete guide to robots.txt, including […]
---
May 24, 2018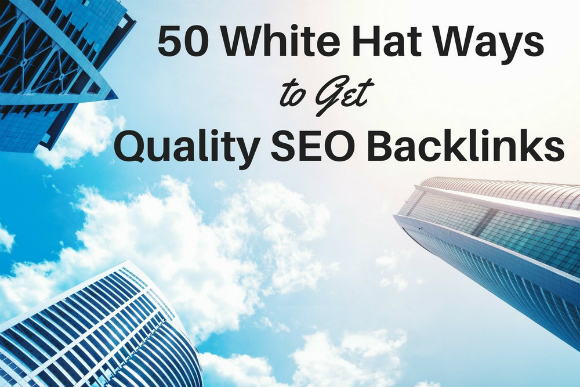 Obtaining "white hat" SEO links is really only in part about the link itself. It's also about serving the audience and community of the site that links to you … and real relationships.
People should link to you because you have earned the link, not because you bought or bartered for it.
It is our opinion that link building is less about the number of links and more about the number of linking domains from within your industry. Quality over quantity always.
Our list of 50 ways to get quality SEO backlinks is different from other link-building-idea lists in one important way. We stay focused on how you can add value for your ultimate audience through your website.
---
February 20, 2018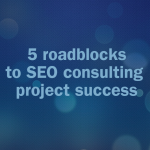 The relationship between a business and its SEO consulting firm is a delicate balance of give and take.
In order for an SEO strategy to deliver the best results, the SEO consultant must give accurate and useful recommendations, and the client must take that guidance and implement those recommendations.
This is a team effort where the consultant solves problems and mentors the client, and the client then learns and implements. Seems fairly straightforward, but it's not always so.
You have no doubt experienced this in your business. A project can have great energy at the outset. But as time passes, progress can be delayed and momentum stalled for a variety of reasons.
Here's the good news: We've observed that there are five common roadblocks affecting SEO consulting projects that can absolutely be surpassed — once you know how to identify and push through them. In this article, I'll go over the five common issues that threaten an SEO consulting project's success AND how a business can overcome them:
Misaligned expectations
Time constraints
Budget constraints
Lack of SEO knowledge
Website back-end and architectural issues
---