SEO Archives - Bruce Clay, Inc. Blog
May 24, 2018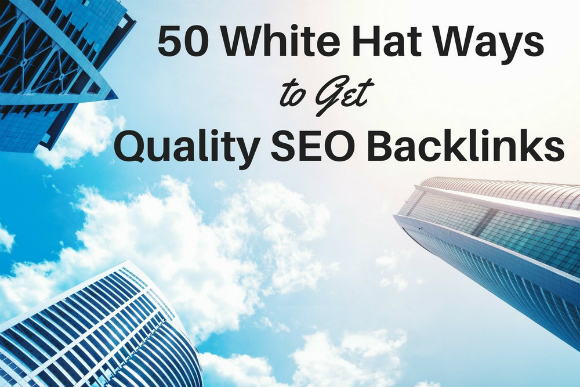 Obtaining "white hat" SEO links is really only in part about the link itself. It's also about serving the audience and community of the site that links to you … and real relationships.
People should link to you because you have earned the link, not because you bought or bartered for it.
It is our opinion that link building is less about the number of links and more about the number of linking domains from within your industry. Quality over quantity always.
Our list of 50 ways to get quality SEO backlinks is different from other link-building-idea lists in one important way. We stay focused on how you can add value for your ultimate audience through your website.
---
February 20, 2018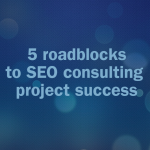 The relationship between a business and its SEO consulting firm is a delicate balance of give and take.
In order for an SEO strategy to deliver the best results, the SEO consultant must give accurate and useful recommendations, and the client must take that guidance and implement those recommendations.
This is a team effort where the consultant solves problems and mentors the client, and the client then learns and implements. Seems fairly straightforward, but it's not always so.
You have no doubt experienced this in your business. A project can have great energy at the outset. But as time passes, progress can be delayed and momentum stalled for a variety of reasons.
Here's the good news: We've observed that there are five common roadblocks affecting SEO consulting projects that can absolutely be surpassed — once you know how to identify and push through them. In this article, I'll go over the five common issues that threaten an SEO consulting project's success AND how a business can overcome them:
Misaligned expectations
Time constraints
Budget constraints
Lack of SEO knowledge
Website back-end and architectural issues
---
February 15, 2018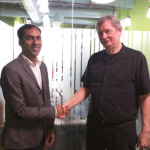 On 12th February 2018, Dhananjay Kumar from Max Life Insurance​ fulfilled his five-year long dream of meeting Bruce Clay in person. Dhananjay, who was the lucky winner of Bruce Clay India's SEO Contest, arrived at BCI's Gurgaon office to claim his prize — an exclusive 30-minute Q&A session with the Father of SEO, Bruce Clay.
Dhananjay, who calls himself a big fan of Bruce Clay, is passionate about SEO. With an eager clasp of hands and the words "can't wait to get started," he shot off questions for Bruce, which the SEO guru answered with his characteristic composure and just the right dose of humor!
The excerpt below contains Bruce's advice on various SEO issues including compliance restrictions, press releases, voice search, local market confusion, PWAs and more.
Read more of The Valuable SEO Advice That Fulfilled One Contest Winner's Dream
---
November 29, 2017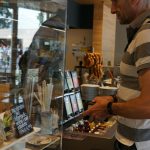 The good news: Showing up in Google's search engine can be extremely beneficial to your local business.
The bad news: Google doesn't care if you rank high or low. It cares only that there are quality results that answer the query to the total satisfaction of the searcher.
So the pressing question is, how do you rank higher on Google Maps and Google local search results? Improving your local search rankings is possible, and the results are very real. A Google study found that:
4 in 5 consumers use search engines to find local information.
50 percent of local smartphone searches lead to a store visit in less than a day.
18 percent of local searches on a smartphone result in a sale within a day.
If you're asking, "How does Google local search work, and how can I rank higher in local search?" then read on … this local SEO checklist is for you!
---
November 10, 2017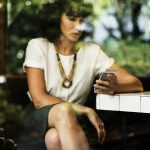 In 2016, Google reported that 20% of the queries it gets today are voice searches. (Source: SearchEngineLand)
Around the same time, Mary Meeker shared a prediction that by 2020, 50% of searches will be voice or visually based. (Source: Recode)
If you're not familiar with visual search (and I wasn't in this context), it's search and retrieval instigated by the searcher "showing" a device or product like the one they'd like to buy (or if not buy, then get more information about). Here's an example: shop for dog food by showing your device the near-empty bag of dog food in your pantry, and then buy it from Amazon or another online retailer. Go ahead and look into the Amazon Echo Look for a visual-search-type device that's almost to market.
If we as marketers understand that text-based search is trending-down-to-obsolete over the next two years, and that our customers will be searching with their voices and images, what do we do to evolve our marketing strategies?
Director of Account Strategy at Marketing Refresh, Katy Katz, and VP of Industry Insights at Yext, Duane Forrester, shared their plans of attack for exactly that with the rapt audience at Pubcon Las Vegas this week…
---
November 6, 2017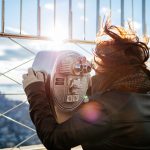 Links are the fabric of the web. And in the SEO world, how we view them and earn them has changed dramatically in the past 20 years.
If you're in the business of attracting traffic to a website and building brand awareness, you should care about how links impact your key performance indicators. As an SEO agency, we've written about how to get high quality backlinks in the SEO Tutorial. That resource covers link building best practices in black and white. But where personal experience and opinion is concerned, we have our own view of how links should be managed.
While we are sure some people will disagree with some of these views, we created this declaration that outlines what we hold true when it comes to web links.  
We believe …
Read Bruce Clay's Views on Building Links for SEO.
---
October 24, 2017
Announcing Bruce Clay SEO WP™ …
If you're a WordPress publisher, you have many options for boosting your search engine optimization. You may be using Yoast SEO, All in One SEO, or another plugin to help you cover many SEO bases for the content you publish.
However, as I've been pointing out through this series of posts, current SEO plugins don't go far enough. A lot of enhancements are needed to take you from just "best practices" to targeted and specific guidance that shows you how to get the maximum visibility for each of your posts.
In Part 1 and Part 2 of this series, I explained gaps that currently exist between SEO plugins available and the needs today. It's a topic I've been thinking about for well over a year, as well as dreaming, planning and developing …
Now in this Part 3 post, I'm pleased to share a solution that has been months in the making.
The Bruce Clay SEO plugin for WordPress brings the power of our proprietary SEO diagnostic tools to the WordPress environment. And it adds search ranking and analytics performance metrics to the WordPress interface.
The combination of the new plugin and the SEOToolSet™ powering it is a MASSIVE difference-maker. We set out to "bridge the gaps" and enable any WordPress copywriter, editor or publisher to implement smarter SEO improvements, monitor their content's reach, and much more.
Here's what WordPress SEO has been missing until now.
Read The WordPress SEO Enhancements You Wish You Had, Part 3 — And Now Can.
---
October 18, 2017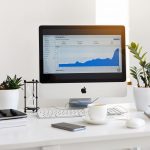 Are there certain things you wish you could accomplish with your SEO in WordPress, but the functionality is just not there? Me, too.
Last time I wrote about WordPress SEO enhancements, I talked about the popularity of WordPress as a platform for some of the world's best-known websites. I also discussed the challenges that WordPress presents for doing SEO effectively, further challenged by the gap in functionality of SEO plugins out there today.
So I created a list of WordPress SEO enhancements we wish we had. Today, I'll outline five more WordPress SEO enhancements you wish you had and why.
---
October 5, 2017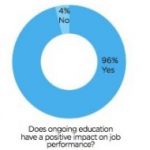 Ninety-six percent of employers say continuing education improves job performance, according to a 2016 study by Evolllution.
That's what George Niver, CTO of OneBoat, Inc, believes, or came to find sometime between his first attendance at Bruce Clay SEO Training in 2005 and his eighth time taking the course in 2017.
George Niver is an eight-time student of our SEO training course. So we interviewed him to hear more about why …
"My boss told people that because of SEO we ranked No. 1 for hundreds of keywords in the Outer Banks even though the competition is getting stronger," Niver said in a recent interview.
He says that he attends our classroom training course every year because it allows him to keep "in constant touch with what's happening with the search engine changes."
Read more about how industry-wide trends support continual training for career development.
---
September 25, 2017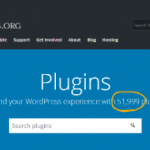 WordPress is the most popular content management system out there and powers more than a quarter of the world's websites. Huge brands are hosted on it, like TechCrunch and BBC America. You likely have a WordPress site, too.
The fact that it's open source and easy to use makes it desirable for all types of brands, businesses and professionals. Enter WordPress plugins — one of the easiest ways to customize the functionality of a WordPress site. At the time of writing, there are almost 52,000 to choose from.
However, WordPress is not SEO enabled by default, and finding the right plugins to help you accomplish everything you want in SEO can be a challenge.
Whether you use Yoast's WordPress SEO, All in One SEO Pack, Ultimate SEO, or other plugins, you probably have many needs covered — like being able to craft custom titles, meta descriptions and slugs for your posts. But beyond these basics, does your plugin:
Give you visibility of your posts' performance?
Allow you to distribute multiple keywords through your posts?
Alert you of potential broken links or usability problems?
Help you optimize for multiple keywords or variations?
---