SEO Archives - Bruce Clay, Inc. Blog
February 4, 2016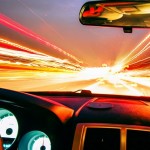 Google is pushing AMP hard right now.
"At State of Search in Dallas, Gary Illyes from Google revealed what the next big thing for 2016 would be, and it is AMP, also known as Accelerated Mobile Pages. And he said they will be pushing it aggressively in 2016." —Jennifer Slegg, TheSEMPost.com
Typically, when Google says "this is important and you should do this," the SEO community jumps to it – especially with today's focus on mobile SEO.
But AMP is NOT for everyone. Let's be clear on who AMP is for and the limitations it poses to every other business.
Read the advantages, drawbacks and technical requirements of Google AMP in "Considering Google AMP for SEO?"
---
February 2, 2016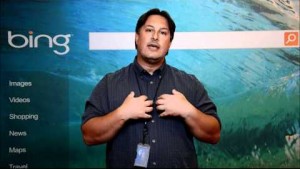 Maybe the question is, why should you expect anything?
The truth is, inside an engine is a busy place. I spent nearly six years representing a search engine to the SEO industry and I can tell you that, contrary to many search engine optimization conspiracy theories, neither Bing nor Google have designs on harming businesses. Both do have profit motives, however, just like you do.
Updates happen because … pause for drum roll … something undesirable is happening!
Read more from Duane Forrester in "What Should You Expect from a Search Engine?"
---
January 21, 2016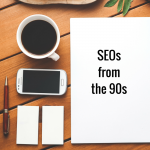 Some fads are retired with great celebration. Crimped hair, No Fear T-shirts, and neon windbreakers buried in the back of the closet since 1999 – probably best if they're never heard from again.
But some of the search marketing industry's biggest stars were made in the 90s and are still trending. On January 1, 2016, Bruce Clay, Inc. marked its 20th anniversary – 20 years that Bruce Clay has been steering the digital marketing industry with thought leadership, and proof that some 90s inventions are classics.
Bruce Clay is one of a rare breed of digital marketers that got started in SEO in the 90s. Others include Stoney deGeyter of Pole Position Marketing, Christine Churchill of Key Relevance, Terry Van Horne of International Website Builders, and Kim Krause Berg of Creative Vision Web Consulting. Beyond their industry veteran status, there's something else they have in common — and that's valuable digital marketing wisdom gained from decades of perspective and experience.
This group came together as guests of Ammon Johns (of Ammon Johns and Company) and Bill Slawski (of SEO by the Sea) in Bill and Ammon's Jumbo January Bogus Hangout. John Mueller, Webmaster Trends Analyst at Google, and Kristin Drysdale were there too, rounding out the reasons that this conversation was one to watch.
Read Modern Internet Marketing Strategies Video for a rundown of the video chat.
---
January 18, 2016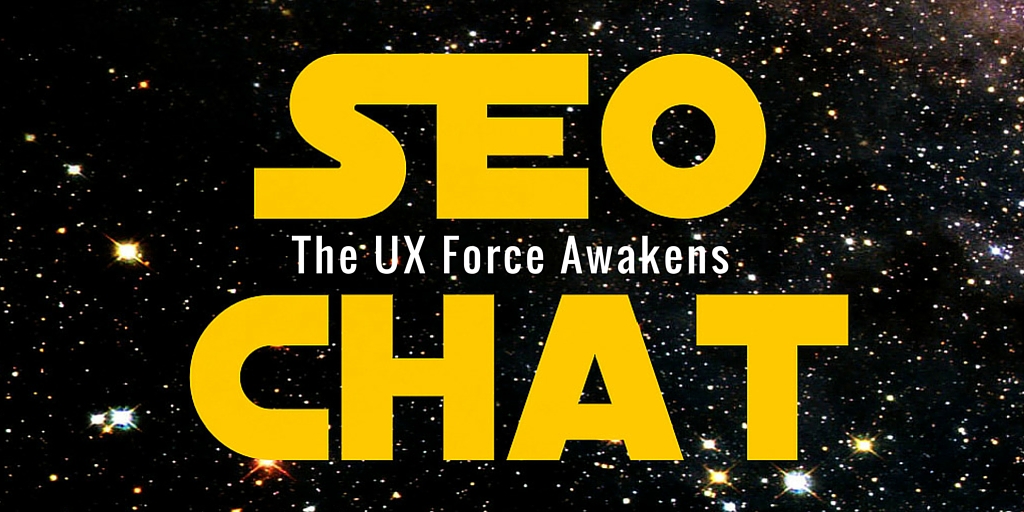 User experience (UX) is the web design and marketing concept concerned with satisfying the user in their every interaction with a brand's website and products. Attention to UX spans all aspects of digital marketing, including images and videos, design, website architecture and content. When we hosted #SEOChat last week, we immediately knew what we wanted to talk about: user experience. It's an integral part of digital marketing, and something we can never pay too much attention to.
Read more of What Is UX? Who Owns User Experience Optimization? What You Need to Know About SEO & User Satisfaction from #SEOchat.
---
January 7, 2016
Throughout the year, Internet marketing conferences are held all over the world, from Los Angeles to Paris and everywhere in between. The thousands of SEOs, SEMs, content marketers, social media strategists and business owners who attend these conferences do so for the whirlwind of information, education and networking. Where else but an Internet marketing conference can you learn from the likes of Gary Illyes, Duane Forrester, Rand Fishkin, John Mueller and Bruce Clay all in a single day? 2016 holds more than 100 digital marketing conferences and events and we've updated our Internet Marketing Conference Calendar to help you view them all to start planning your year ahead.
Read more of The Digital Marketing Conference Calendar: 100+ Events Across the Globe, Updated for 2016.
---
December 18, 2015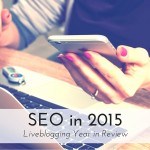 If TIME Magazine were to do an issue on the SEO industry in 2015, the table of contents would look like this.
• 2015 SEO Story of the Year: Mobilegeddon
• Runner-Up: More Mobile – App Deep Linking and Indexing
• Runner-Up: The Penguin that Never Came
• Runner-Up: RankBrain AI
• 15-Minutes-of-Famers in 2015: Millennials are the moment's hottest market segment, but it's an attention to audience that has staying power
We don't publish TIME Magazine, but on the BCI blog, we do publish the SEO industry's major news stories and marketing practices. A mobile-focused marketing perspective, Google's MIA Penguin and link removal practices, and a search engine ranking algorithm that learns are the topics covered on today's Virtual Conference SEO track.
---
December 7, 2015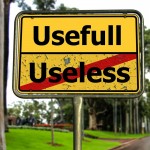 Google's latest update of its Search Quality Rating Guidelines shows a shifted focus at the search engine, and consequently, for SEOs. For years, the buzzword for search engine optimization has been "relevance" — making your site the most relevant result for a searcher's query. But as Duane Forrester, our new VP of organic search operations, observed: "It's all about usefulness today and moving forward. The goal of the search engine is simple: increase searcher satisfaction. That's why 'useful' is the new watchword. Previously we said 'relevant,' but really we all meant 'useful.'"
Google annually updates its internal guidelines document that tells hired human quality raters how to evaluate sites as part of Google's ongoing experiments. The guidelines are not the algorithm. But they do show what Google's focusing on, and that's worth paying attention to. Here's our checklist for making sure your SEO campaign aligns with Google's priorities.
Review the 2015 Search Quality Rating Guidelines Checklist.
---
November 12, 2015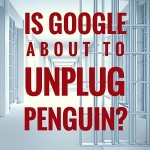 TL;DR – A theory: The next Google Penguin update will kill link spam outright by eliminating the signals of inorganic backlinks. Google will selectively pass link equity by topical relevance of linked sites, made possible by semantic analysis. Google will reward organic links and perhaps even mentions from authoritative sites in any niche. As a side effect, link-based negative SEO and Penguin "penalization" will be eliminated.
Is the end of link spam upon us? Read why we think it's a good thing that Google is about to unplug its Penguin.
---
November 4, 2015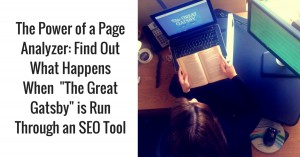 Ever wondered what would happen if you ran classic literature through an SEO tool? Me, too!
I've got a sweet spot for tools that give me an idea of how I'm doing as a search marketer and content publisher. I think a true test of an SEO tool's power is whether the software can do the job of a careful human expert in a fraction of the time.
Check out the following experiment, which details what happened when an SEO tool meets F. Scott Fitzgerald's "The Great Gatsby." While it was devised in fun and out of true curiosity, it ended up being a real-life study of SEO tools at work, worth sharing.
---
October 30, 2015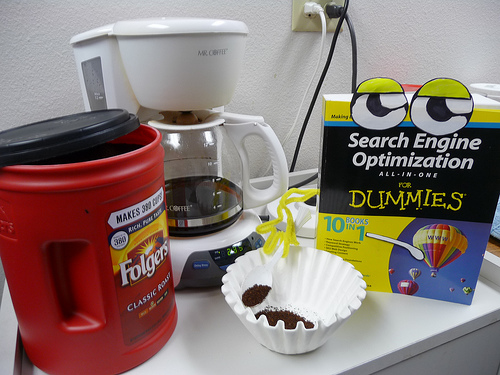 Three years has passed since the second edition and the SEO world has changed drastically. More than ever, digital marketers need a reference guide that's accessible, reliable, and reflects the latest updates in the industry. That's what they're getting in the freshly released third edition. Basically, the book is the perfect companion for any business owner, digital marketer, or anyone responsible to drive traffic to a site. This Halloween season, it also proved the perfect companion for Darth Vader, Tinkerbell, Minnie Mouse and more as the book got into various characters — check it out here!
---