SEO Content Archives - Bruce Clay, Inc. Blog
January 10, 2018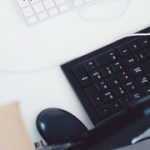 We're in a time when writers carry a heavy responsibility. They produce the fuel that SEO and marketing engines need to drive sales forward.
That's because content marketing requires a LOT of content. In fact, 72% of marketers surveyed said relevant content creation is the most effective SEO tactic.
It makes sense, then, that writers should be equipped with tools that help them make informed SEO decisions along the way to making relevant content.
Read about why original content is harder to produce and the solution to the growing need for SEO-skilled writers who can analyze data and decide what content needs creating in this post.
Are Writers Expected to Do SEO?
---
November 15, 2017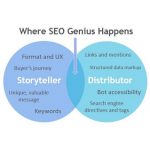 It'll be 10 years ago this January that I first walked through the doors at Bruce Clay, Inc. and entered digital marketing.
I was fresh out of journalism school, which I'd studied because I wanted to write truth to the world. By making information publicly available, I thought I could contribute to the greater good. I saw myself educating readers by sharing the stories of the world. Pretty altruistic, right?
I never thought I would work in marketing. Who plans on a career in marketing? What 10-year-old says, "I want to be a marketer when I grow up, Mommy!"
Well, I've learned that marketers play a similar role as journalists but in the private business sector. We're in the business of communications — crafting messaging and figuring out how to get those messages in front of as many people as possible.
We use our storytelling talents and distribution know-how for our companies and our clients. Our job is to get the right story in front of the right audience. I've learned that SEO wins happen at the intersection of identifying storytelling opportunities and maximizing the visibility of those stories through search.
And yet I think it can be easy for an SEO to forget a critical role they play for clients and for organizations: that of the content evangelist. SEO's can fall into a trap of focusing on the technical requirements for making content findable by search engines. And while crawlability and accessibility issues are key SEO responsibilities, big brands today are demonstrating that the competitive advantage lies in the crafting of 10x content.
Read Make Content Your #1 SEO Strategy Initiative in 2018.
---
April 25, 2017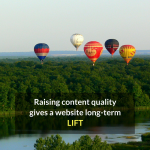 It struck me the other day, while I was reviewing a client project with one of our SEO analysts, that the old problem of thin content is still an insidious revenue killer for many websites.
Or put another way, until you have content worth ranking, do not be surprised if you don't rank well.
By way of example, the client, a B2B lead gen site for industrial parts, is receiving 150% more traffic this year compared to last and getting a record number of inquiries. We're seeing these stellar results after many months of work that focused heavily on fixing thin content — until content was improved, the traffic suffered!
Read more of Why Thin Content Still Ranks as a Top SEO Issue to Solve
---
March 7, 2017
There's good content. And, then there's high-quality content, the stuff that rises in the search engine results pages, oozing those attractive and useful characteristics both consumers and search engines value.
In my experience as an SEO copywriter (going on 10 years now), I've learned that there are several tried-and-true ways to make your content more "valuable and useful" to your readers than your competitors' sites.
A crucial yet underused method? Expert information.
If your web copy isn't performing, it might be because it lacks credible, expert information.
Read the step-by-step guide to using the voice of an expert to lift good content to high-quality heights.
Read the Guide to Leveraging Industry Experts to Craft High-Quality SEO Content.
---
February 10, 2017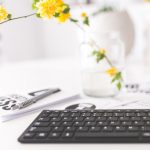 You want your site to work smarter for you.
You know that SEO (search engine optimization) is what you do to get your blog or site to show up when your audience uses Google to find you.
You might be doing your own SEO. Or you may be a copywriter looking to boost your content with a competitive advantage of higher search rankings, better click-through rates and improved like- and share-ability.
Get started with SEO for copywriting using a standard series of steps to optimize your content, as we call it in the SEO biz.
See the SEO copywriting checklist we use at SEO agency Bruce Clay, Inc.
---
September 22, 2016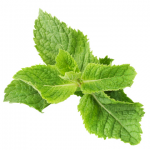 There are four pillars of SEO content: expertise, authority, trust (E-A-T) and maintenance. These are exactly the qualities search engines look at to rank your site. Google even says so outright in its Quality Rating Guidelines.
Here we drill down into maintenance — keeping your content up to date and ever-relevant.
BCI is deep in the process of a full content inventory to maintain and upkeep BruceClay.com. With this process fresh on our minds, we walk you through the full program on how to update website content:
• Defining and set up conversions
• Inventorying content, identifying updates
• Analyzing current performance
• Getting user feedback
• Putting a strategy in place
• Updating content
• Testing changes
Read Keep It Fresh: Steps for Updating Your Website Content.
---
August 26, 2016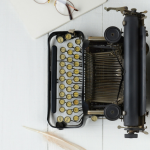 This week Bruce gave a crash course to those writers, editors, bloggers, and marketing managers who rely on a content management system. The presentation was an SEO crash course — 10 points to help writers and publishers see search engine ranking success for their content.
Are you a writer or someone involved in the publishing process of your business? Do you consider keywords before you hit publish? If you haven't taken a moment to understand SEO best practices, this webinar is for you.
"Most people don't know how to do SEO. Most people don't understand what is important, what isn't important, and how to set your priorities," says Bruce during the webinar. "The priority of SEO is to get you visitors. Search engines rank results based on expertise, authority and trust. The CMS is how you get the right ranking factors in the right place for the search engines to understand that you're an expert."
Click to see the slides or replay the webinar.
---
October 22, 2015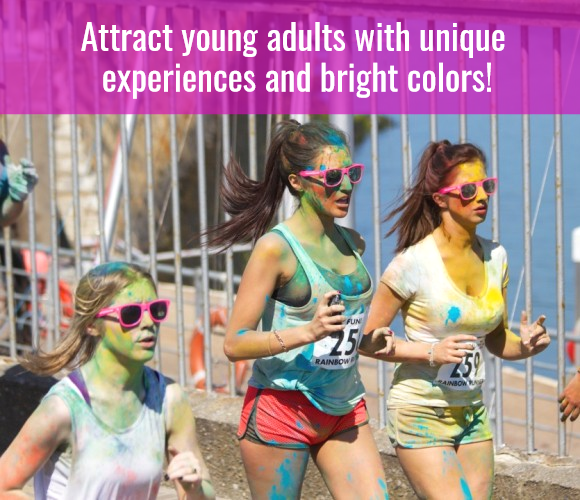 From campaign headquarters to digital marketing agencies, strategists everywhere are thinking about how to entice America's most talked-about and statistically impactful group: millennials. Bing's former search industry spokesperson Duane Forrester and Google Web Trends Analyst Gary Illyes are no exception – millennials are on their minds, too, and both of the search leaders' recent keynote sessions at Pubcon centered on how search engines are moving to serve the rising millennial class. Get the full story in Millennials in the Spotlight: The Market Segment Everyone's Clamoring to Crack.
---
October 9, 2015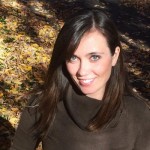 Katy Katz (@KatyKatz), content director at Inturact, got her BA in art history, and today at Pubcon Las Vegas 2015, she's delivering a talk on how hacking art history can actually help with content creation. Looking at the epic paintings of the past and how artists have crafted them gives content marketers fresh insight into creating quality, high-impact content, according to Katz.
Most people forget 90 percent of what you share, she says. Good content won't cut it anymore. It has to be great. Like Rand Fishkin said in his Pubcon keynote, your content has to be 10 time better than everything else. Read on for tips from Katz, based on the lessons she's learned from the great artists of history.
---
September 29, 2015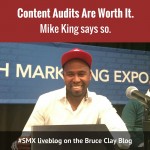 Content audits are worth it.
Or so says Mike King (@IPullRank). He's diving into content audits in "Perfect Starts: How to Get More of the Right Traffic" at this SMX East 2015 session. Fair warning: he has a lot to say, and he talks fast — this liveblog captures the highlights.
Read more of the liveblog (and slides) for Content Audits Are Worth It
---