December 18, 2017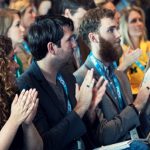 Digital marketing conferences are held all over the world, from Los Angeles to Beijing and everywhere in between. Thousands of SEOs, SEMs, content marketers, social media strategists and business owners attend marketing events for the whirlwind of information, education and networking.
Where else but a digital marketing conference can you learn from the likes of Gary Illyes, Purna Virji, Rand Fishkin, Larry Kim and Bruce Clay all in a single day? We've updated our Digital Marketing Conference Calendar for 2018 with more than 250 events worldwide so you can start planning your year ahead.
We've organized this massive list — 250+ digital marketing conferences! — in three ways. You can view events by regional location, by topic focus, or by month on a calendar that can also be downloaded. Whether you're looking for an in-person networking opportunity that's close to home or willing to travel around the world to find the perfect conference experience, this list will make it easy for you to find digital marketing events that fit the bill. Happy planning!
Read more of The Digital Marketing Conference Calendar: 250+ Events Around the World, Updated for 2018.
---
November 29, 2017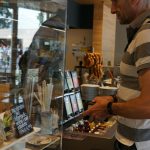 The good news: Showing up in Google's search engine can be extremely beneficial to your local business.
The bad news: Google doesn't care if you rank high or low. It cares only that there are quality results that answer the query to the total satisfaction of the searcher.
So the pressing question is, how do you rank higher on Google Maps and Google local search results? Improving your local search rankings is possible, and the results are very real. A Google study found that:
4 in 5 consumers use search engines to find local information.
50 percent of local smartphone searches lead to a store visit in less than a day.
18 percent of local searches on a smartphone result in a sale within a day.
If you're asking, "How does Google local search work, and how can I rank higher in local search?" then read on … this local SEO checklist is for you!
---
November 20, 2017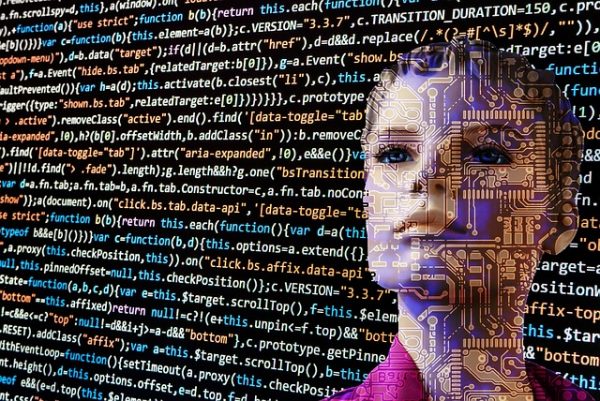 We are well on our way with the fourth Industrial Revolution, and the internet is alive … almost.
All around the web are speculations regarding artificial intelligence (AI) and the future of our civilization. The idea that computers will take over the majority of jobs in the workplace today has become well accepted. Some careers will be destroyed, although many more will be born as a result.
From the great benefits to the potential risks to our species, some of our modern day economic titans have expressed their hopes and concerns. A few examples …
Warren Buffett stated that he believes AI will kill jobs but is ultimately good for society.
Elon Musk is attempting to morph nature and technology with his new idea for Neuralink, a company he is launching to merge man and machine.
And Mark Cuban thinks that the world's first trillionaire will be as a result of AI.
So what? How does this affect your day to day, or even your future?
What if I said that this future applies to PPC search engine marketing? We're talking about the wave of SEM automation and the not-far-off day when search engine marketing runs itself.
Prepare for marketing automation. Read How Close Are We to Search Engine Marketing Running Itself?
---
November 15, 2017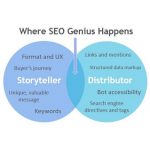 It'll be 10 years ago this January that I first walked through the doors at Bruce Clay, Inc. and entered digital marketing.
I was fresh out of journalism school, which I'd studied because I wanted to write truth to the world. By making information publicly available, I thought I could contribute to the greater good. I saw myself educating readers by sharing the stories of the world. Pretty altruistic, right?
I never thought I would work in marketing. Who plans on a career in marketing? What 10-year-old says, "I want to be a marketer when I grow up, Mommy!"
Well, I've learned that marketers play a similar role as journalists but in the private business sector. We're in the business of communications — crafting messaging and figuring out how to get those messages in front of as many people as possible.
We use our storytelling talents and distribution know-how for our companies and our clients. Our job is to get the right story in front of the right audience. I've learned that SEO wins happen at the intersection of identifying storytelling opportunities and maximizing the visibility of those stories through search.
And yet I think it can be easy for an SEO to forget a critical role they play for clients and for organizations: that of the content evangelist. SEO's can fall into a trap of focusing on the technical requirements for making content findable by search engines. And while crawlability and accessibility issues are key SEO responsibilities, big brands today are demonstrating that the competitive advantage lies in the crafting of 10x content.
Read Make Content Your #1 SEO Strategy Initiative in 2018.
---
November 10, 2017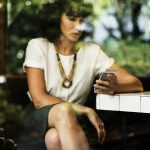 In 2016, Google reported that 20% of the queries it gets today are voice searches. (Source: SearchEngineLand)
Around the same time, Mary Meeker shared a prediction that by 2020, 50% of searches will be voice or visually based. (Source: Recode)
If you're not familiar with visual search (and I wasn't in this context), it's search and retrieval instigated by the searcher "showing" a device or product like the one they'd like to buy (or if not buy, then get more information about). Here's an example: shop for dog food by showing your device the near-empty bag of dog food in your pantry, and then buy it from Amazon or another online retailer. Go ahead and look into the Amazon Echo Look for a visual-search-type device that's almost to market.
If we as marketers understand that text-based search is trending-down-to-obsolete over the next two years, and that our customers will be searching with their voices and images, what do we do to evolve our marketing strategies?
Director of Account Strategy at Marketing Refresh, Katy Katz, and VP of Industry Insights at Yext, Duane Forrester, shared their plans of attack for exactly that with the rapt audience at Pubcon Las Vegas this week…
---
November 6, 2017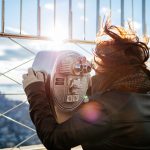 Links are the fabric of the web. And in the SEO world, how we view them and earn them has changed dramatically in the past 20 years.
If you're in the business of attracting traffic to a website and building brand awareness, you should care about how links impact your key performance indicators. As an SEO agency, we've written about how to get high quality backlinks in the SEO Tutorial. That resource covers link building best practices in black and white. But where personal experience and opinion is concerned, we have our own view of how links should be managed.
While we are sure some people will disagree with some of these views, we created this declaration that outlines what we hold true when it comes to web links.  
We believe …
Read Bruce Clay's Views on Building Links for SEO.
---
October 24, 2017
Announcing Bruce Clay SEO WP™ …
If you're a WordPress publisher, you have many options for boosting your search engine optimization. You may be using Yoast SEO, All in One SEO, or another plugin to help you cover many SEO bases for the content you publish.
However, as I've been pointing out through this series of posts, current SEO plugins don't go far enough. A lot of enhancements are needed to take you from just "best practices" to targeted and specific guidance that shows you how to get the maximum visibility for each of your posts.
In Part 1 and Part 2 of this series, I explained gaps that currently exist between SEO plugins available and the needs today. It's a topic I've been thinking about for well over a year, as well as dreaming, planning and developing …
Now in this Part 3 post, I'm pleased to share a solution that has been months in the making.
The Bruce Clay SEO plugin for WordPress brings the power of our proprietary SEO diagnostic tools to the WordPress environment. And it adds search ranking and analytics performance metrics to the WordPress interface.
The combination of the new plugin and the SEOToolSet™ powering it is a MASSIVE difference-maker. We set out to "bridge the gaps" and enable any WordPress copywriter, editor or publisher to implement smarter SEO improvements, monitor their content's reach, and much more.
Here's what WordPress SEO has been missing until now.
Read The WordPress SEO Enhancements You Wish You Had, Part 3 — And Now Can.
---
October 18, 2017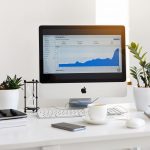 Are there certain things you wish you could accomplish with your SEO in WordPress, but the functionality is just not there? Me, too.
Last time I wrote about WordPress SEO enhancements, I talked about the popularity of WordPress as a platform for some of the world's best-known websites. I also discussed the challenges that WordPress presents for doing SEO effectively, further challenged by the gap in functionality of SEO plugins out there today.
So I created a list of WordPress SEO enhancements we wish we had. Today, I'll outline five more WordPress SEO enhancements you wish you had and why.
---
October 5, 2017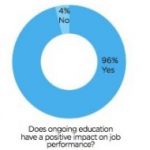 Ninety-six percent of employers say continuing education improves job performance, according to a 2016 study by Evolllution.
That's what George Niver, CTO of OneBoat, Inc, believes, or came to find sometime between his first attendance at Bruce Clay SEO Training in 2005 and his eighth time taking the course in 2017.
George Niver is an eight-time student of our SEO training course. So we interviewed him to hear more about why …
"My boss told people that because of SEO we ranked No. 1 for hundreds of keywords in the Outer Banks even though the competition is getting stronger," Niver said in a recent interview.
He says that he attends our classroom training course every year because it allows him to keep "in constant touch with what's happening with the search engine changes."
Read more about how industry-wide trends support continual training for career development.
---
September 25, 2017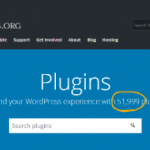 WordPress is the most popular content management system out there and powers more than a quarter of the world's websites. Huge brands are hosted on it, like TechCrunch and BBC America. You likely have a WordPress site, too.
The fact that it's open source and easy to use makes it desirable for all types of brands, businesses and professionals. Enter WordPress plugins — one of the easiest ways to customize the functionality of a WordPress site. At the time of writing, there are almost 52,000 to choose from.
However, WordPress is not SEO enabled by default, and finding the right plugins to help you accomplish everything you want in SEO can be a challenge.
Whether you use Yoast's WordPress SEO, All in One SEO Pack, Ultimate SEO, or other plugins, you probably have many needs covered — like being able to craft custom titles, meta descriptions and slugs for your posts. But beyond these basics, does your plugin:
Give you visibility of your posts' performance?
Allow you to distribute multiple keywords through your posts?
Alert you of potential broken links or usability problems?
Help you optimize for multiple keywords or variations?
---