November 6, 2017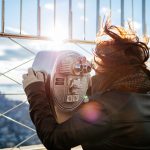 Links are the fabric of the web. And in the SEO world, how we view them and earn them has changed dramatically in the past 20 years.
If you're in the business of attracting traffic to a website and building brand awareness, you should care about how links impact your key performance indicators. As an SEO agency, we've written about how to get high quality backlinks in the SEO Tutorial. That resource covers link building best practices in black and white. But where personal experience and opinion is concerned, we have our own view of how links should be managed.
While we are sure some people will disagree with some of these views, we created this declaration that outlines what we hold true when it comes to web links.  
We believe …
Read Bruce Clay's Views on Building Links for SEO.
---
October 24, 2017
Announcing Bruce Clay SEO WP™ …
If you're a WordPress publisher, you have many options for boosting your search engine optimization. You may be using Yoast SEO, All in One SEO, or another plugin to help you cover many SEO bases for the content you publish.
However, as I've been pointing out through this series of posts, current SEO plugins don't go far enough. A lot of enhancements are needed to take you from just "best practices" to targeted and specific guidance that shows you how to get the maximum visibility for each of your posts.
In Part 1 and Part 2 of this series, I explained gaps that currently exist between SEO plugins available and the needs today. It's a topic I've been thinking about for well over a year, as well as dreaming, planning and developing …
Now in this Part 3 post, I'm pleased to share a solution that has been months in the making.
The Bruce Clay SEO plugin for WordPress brings the power of our proprietary SEO diagnostic tools to the WordPress environment. And it adds search ranking and analytics performance metrics to the WordPress interface.
The combination of the new plugin and the SEOToolSet™ powering it is a MASSIVE difference-maker. We set out to "bridge the gaps" and enable any WordPress copywriter, editor or publisher to implement smarter SEO improvements, monitor their content's reach, and much more.
Here's what WordPress SEO has been missing until now.
Read The WordPress SEO Enhancements You Wish You Had, Part 3 — And Now Can.
---
October 18, 2017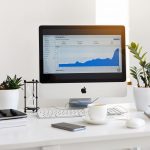 Are there certain things you wish you could accomplish with your SEO in WordPress, but the functionality is just not there? Me, too.
Last time I wrote about WordPress SEO enhancements, I talked about the popularity of WordPress as a platform for some of the world's best-known websites. I also discussed the challenges that WordPress presents for doing SEO effectively, further challenged by the gap in functionality of SEO plugins out there today.
So I created a list of WordPress SEO enhancements we wish we had. Today, I'll outline five more WordPress SEO enhancements you wish you had and why.
---
October 5, 2017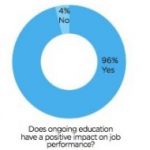 Ninety-six percent of employers say continuing education improves job performance, according to a 2016 study by Evolllution.
That's what George Niver, CTO of OneBoat, Inc, believes, or came to find sometime between his first attendance at Bruce Clay SEO Training in 2005 and his eighth time taking the course in 2017.
George Niver is an eight-time student of our SEO training course. So we interviewed him to hear more about why …
"My boss told people that because of SEO we ranked No. 1 for hundreds of keywords in the Outer Banks even though the competition is getting stronger," Niver said in a recent interview.
He says that he attends our classroom training course every year because it allows him to keep "in constant touch with what's happening with the search engine changes."
Read more about how industry-wide trends support continual training for career development.
---
September 25, 2017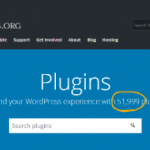 WordPress is the most popular content management system out there and powers more than a quarter of the world's websites. Huge brands are hosted on it, like TechCrunch and BBC America. You likely have a WordPress site, too.
The fact that it's open source and easy to use makes it desirable for all types of brands, businesses and professionals. Enter WordPress plugins — one of the easiest ways to customize the functionality of a WordPress site. At the time of writing, there are almost 52,000 to choose from.
However, WordPress is not SEO enabled by default, and finding the right plugins to help you accomplish everything you want in SEO can be a challenge.
Whether you use Yoast's WordPress SEO, All in One SEO Pack, Ultimate SEO, or other plugins, you probably have many needs covered — like being able to craft custom titles, meta descriptions and slugs for your posts. But beyond these basics, does your plugin:
Give you visibility of your posts' performance?
Allow you to distribute multiple keywords through your posts?
Alert you of potential broken links or usability problems?
Help you optimize for multiple keywords or variations?
---
September 18, 2017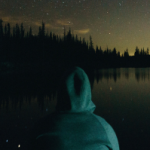 In June 2015, Bruce Clay launched DisavowFiles.com. Our goal was to create an easy to use tool that allows you to see whether or not other webmasters are disavowing a site. DisavowFiles is a free, crowdsourced project that everyone is invited to participate in to put the power of disavow transparency back into SEOs' hands.
There's been lots to learn along the way.
Since release, we've captured a lot of data. To date there are:
1,840,287,252,622 disavowed URLs
13,997,396 disavowed domains
This is a lot of data from the SEO community, so we thought we'd say thank you by sharing some crucial information about the disavow files that have been uploaded.
---
May 24, 2017
Whether for the first time or the tenth, reducing the ramp up period when onboarding a new SEO agency is going to save you time and money. Plus, an effective onboard process lays the path to a productive partnership.
There are two parts to effectively onboarding a selected new agency:
1. Educating your agency about your business, and
2. Understanding their process, workflow and digital strategy for your business.
Here are your checklists and expanded descriptions of checklist items for both steps.
---
May 18, 2017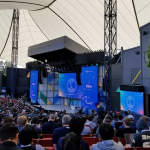 Google leads the world in technological advances that affect the way we live and do business. At the Google I/O developer conference this week, we glimpse a preview of how people will interact with computing in the near future.
Lots of articles no doubt list the many Google feature announcements coming out of the I/O conference. But here, we zero in on something that all business owners should be aware of as we move forward into this AI-powered, machine learning-based new world…
Read more to find out What Your Business Can Immediately Take Away from Google I/O.
---
May 2, 2017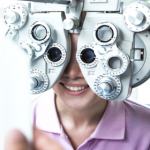 I'd like to put your minds at ease. Or alert you to an upcoming risk. I guess we'll see which camp you're in.
Over the course of the year, Google is going to turn up the dial on its mobile-first index. What's that? Google is moving toward analyzing and ranking the mobile version of websites and not the desktop version, as they do now.
With the switch to a mobile-first index, you'll either be in good shape or you're going to feel the pain of a major loss in organic search traffic.
What does your path to mobile-first index readiness look like? Here's what we look for when we do a mobile-first readiness analysis of a client's site.
Click to see the flowchart we use to decide if our client is at risk when Google switches to a mobile-first index.
---
April 25, 2017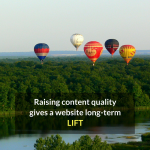 It struck me the other day, while I was reviewing a client project with one of our SEO analysts, that the old problem of thin content is still an insidious revenue killer for many websites.
Or put another way, until you have content worth ranking, do not be surprised if you don't rank well.
By way of example, the client, a B2B lead gen site for industrial parts, is receiving 150% more traffic this year compared to last and getting a record number of inquiries. We're seeing these stellar results after many months of work that focused heavily on fixing thin content — until content was improved, the traffic suffered!
Read more of Why Thin Content Still Ranks as a Top SEO Issue to Solve
---