February 15, 2018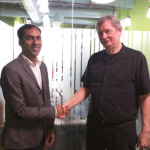 On 12th February 2018, Dhananjay Kumar from Max Life Insurance​ fulfilled his five-year long dream of meeting Bruce Clay in person. Dhananjay, who was the lucky winner of Bruce Clay India's SEO Contest, arrived at BCI's Gurgaon office to claim his prize — an exclusive 30-minute Q&A session with the Father of SEO, Bruce Clay.
Dhananjay, who calls himself a big fan of Bruce Clay, is passionate about SEO. With an eager clasp of hands and the words "can't wait to get started," he shot off questions for Bruce, which the SEO guru answered with his characteristic composure and just the right dose of humor!
The excerpt below contains Bruce's advice on various SEO issues including compliance restrictions, press releases, voice search, local market confusion, PWAs and more.
Read more of The Valuable SEO Advice That Fulfilled One Contest Winner's Dream
---
January 29, 2018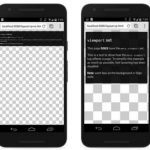 It's now 2018, and we are officially living in a mobile-first world. In fact, Google has begun the switch to a mobile-first index — which means Google will rank your website based on your mobile content, relevance and UX.
Your mobile navigation (menus and internal links) contribute to all three.
Good mobile navigation makes it easy for people to find what they need, without bogging down page speed or cluttering the screen. It also needs to keep PageRank flowing to the important pages that you want to rank well in search.
Site navigations historically included everything on a site in huge, multi-tiered lists. On mobile, that approach doesn't work. It looks cluttered. It requires scrolling. And it causes your visitors to bounce away.
Here I'll lay out seven mobile-friendly navigation best practices that make life easier for people visiting your business site on a mobile device:
Keep mobile navigation short and sweet.
List the most important pages first.
Think of search as part of your navigation.
Make your navigation intuitive.
Be thoughtful about fonts and contrast.
Design for touch.
Design for the multi-screen mobile user.
---
January 16, 2018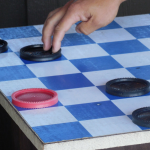 Marketing teams across the board will face receding budgets as the C-suite becomes increasingly unwilling to dole out money without solid proof that it delivers results. As a result, I expect to see a focus on attribution tools and better data reporting as the industry scrambles to connect the dots of customer journeys and justify marketing spend.
Predictions for digital marketing in 2018 are fairly easy to make — at least compared to the last 13 years of annual prediction posts I've written. I am sure that most in the SEO industry who follow Google see these trends already progressing. In a nutshell, the hot buttons SEOs know now will stay hot.
Here are my predictions for mobile first, voice search, content, linking, speed, SEO, ecommerce, machine learning, virtual reality and video — to help you be informed to make the right marketing moves this year.
Read Bruce Clay's 2018 Predictions for Digital Marketing
---
January 10, 2018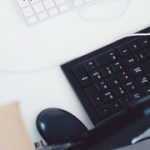 We're in a time when writers carry a heavy responsibility. They produce the fuel that SEO and marketing engines need to drive sales forward.
That's because content marketing requires a LOT of content. In fact, 72% of marketers surveyed said relevant content creation is the most effective SEO tactic.
It makes sense, then, that writers should be equipped with tools that help them make informed SEO decisions along the way to making relevant content.
Read about why original content is harder to produce and the solution to the growing need for SEO-skilled writers who can analyze data and decide what content needs creating in this post.
Are Writers Expected to Do SEO?
---
November 29, 2017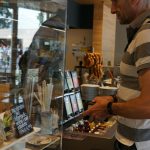 The good news: Showing up in Google's search engine can be extremely beneficial to your local business.
The bad news: Google doesn't care if you rank high or low. It cares only that there are quality results that answer the query to the total satisfaction of the searcher.
So the pressing question is, how do you rank higher on Google Maps and Google local search results? Improving your local search rankings is possible, and the results are very real. A Google study found that:
4 in 5 consumers use search engines to find local information.
50 percent of local smartphone searches lead to a store visit in less than a day.
18 percent of local searches on a smartphone result in a sale within a day.
If you're asking, "How does Google local search work, and how can I rank higher in local search?" then read on … this local SEO checklist is for you!
---
November 20, 2017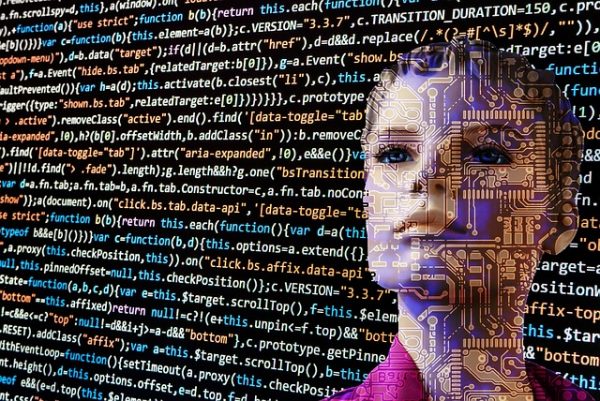 We are well on our way with the fourth Industrial Revolution, and the internet is alive … almost.
All around the web are speculations regarding artificial intelligence (AI) and the future of our civilization. The idea that computers will take over the majority of jobs in the workplace today has become well accepted. Some careers will be destroyed, although many more will be born as a result.
From the great benefits to the potential risks to our species, some of our modern day economic titans have expressed their hopes and concerns. A few examples …
Warren Buffett stated that he believes AI will kill jobs but is ultimately good for society.
Elon Musk is attempting to morph nature and technology with his new idea for Neuralink, a company he is launching to merge man and machine.
And Mark Cuban thinks that the world's first trillionaire will be as a result of AI.
So what? How does this affect your day to day, or even your future?
What if I said that this future applies to PPC search engine marketing? We're talking about the wave of SEM automation and the not-far-off day when search engine marketing runs itself.
Prepare for marketing automation. Read How Close Are We to Search Engine Marketing Running Itself?
---
November 15, 2017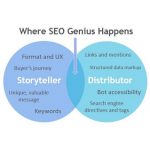 It'll be 10 years ago this January that I first walked through the doors at Bruce Clay, Inc. and entered digital marketing.
I was fresh out of journalism school, which I'd studied because I wanted to write truth to the world. By making information publicly available, I thought I could contribute to the greater good. I saw myself educating readers by sharing the stories of the world. Pretty altruistic, right?
I never thought I would work in marketing. Who plans on a career in marketing? What 10-year-old says, "I want to be a marketer when I grow up, Mommy!"
Well, I've learned that marketers play a similar role as journalists but in the private business sector. We're in the business of communications — crafting messaging and figuring out how to get those messages in front of as many people as possible.
We use our storytelling talents and distribution know-how for our companies and our clients. Our job is to get the right story in front of the right audience. I've learned that SEO wins happen at the intersection of identifying storytelling opportunities and maximizing the visibility of those stories through search.
And yet I think it can be easy for an SEO to forget a critical role they play for clients and for organizations: that of the content evangelist. SEO's can fall into a trap of focusing on the technical requirements for making content findable by search engines. And while crawlability and accessibility issues are key SEO responsibilities, big brands today are demonstrating that the competitive advantage lies in the crafting of 10x content.
Read Make Content Your #1 SEO Strategy Initiative in 2018.
---
November 10, 2017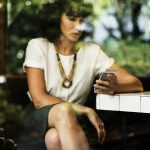 In 2016, Google reported that 20% of the queries it gets today are voice searches. (Source: SearchEngineLand)
Around the same time, Mary Meeker shared a prediction that by 2020, 50% of searches will be voice or visually based. (Source: Recode)
If you're not familiar with visual search (and I wasn't in this context), it's search and retrieval instigated by the searcher "showing" a device or product like the one they'd like to buy (or if not buy, then get more information about). Here's an example: shop for dog food by showing your device the near-empty bag of dog food in your pantry, and then buy it from Amazon or another online retailer. Go ahead and look into the Amazon Echo Look for a visual-search-type device that's almost to market.
If we as marketers understand that text-based search is trending-down-to-obsolete over the next two years, and that our customers will be searching with their voices and images, what do we do to evolve our marketing strategies?
Director of Account Strategy at Marketing Refresh, Katy Katz, and VP of Industry Insights at Yext, Duane Forrester, shared their plans of attack for exactly that with the rapt audience at Pubcon Las Vegas this week…
---
November 6, 2017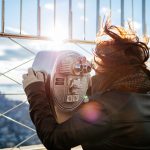 Links are the fabric of the web. And in the SEO world, how we view them and earn them has changed dramatically in the past 20 years.
If you're in the business of attracting traffic to a website and building brand awareness, you should care about how links impact your key performance indicators. As an SEO agency, we've written about how to get high quality backlinks in the SEO Tutorial. That resource covers link building best practices in black and white. But where personal experience and opinion is concerned, we have our own view of how links should be managed.
While we are sure some people will disagree with some of these views, we created this declaration that outlines what we hold true when it comes to web links.  
We believe …
Read Bruce Clay's Views on Building Links for SEO.
---
October 24, 2017
Announcing Bruce Clay SEO WP™ …
If you're a WordPress publisher, you have many options for boosting your search engine optimization. You may be using Yoast SEO, All in One SEO, or another plugin to help you cover many SEO bases for the content you publish.
However, as I've been pointing out through this series of posts, current SEO plugins don't go far enough. A lot of enhancements are needed to take you from just "best practices" to targeted and specific guidance that shows you how to get the maximum visibility for each of your posts.
In Part 1 and Part 2 of this series, I explained gaps that currently exist between SEO plugins available and the needs today. It's a topic I've been thinking about for well over a year, as well as dreaming, planning and developing …
Now in this Part 3 post, I'm pleased to share a solution that has been months in the making.
The Bruce Clay SEO plugin for WordPress brings the power of our proprietary SEO diagnostic tools to the WordPress environment. And it adds search ranking and analytics performance metrics to the WordPress interface.
The combination of the new plugin and the SEOToolSet™ powering it is a MASSIVE difference-maker. We set out to "bridge the gaps" and enable any WordPress copywriter, editor or publisher to implement smarter SEO improvements, monitor their content's reach, and much more.
Here's what WordPress SEO has been missing until now.
Read The WordPress SEO Enhancements You Wish You Had, Part 3 — And Now Can.
---