Simple Search Engine Optimization (SEO) Guide Step-by-Step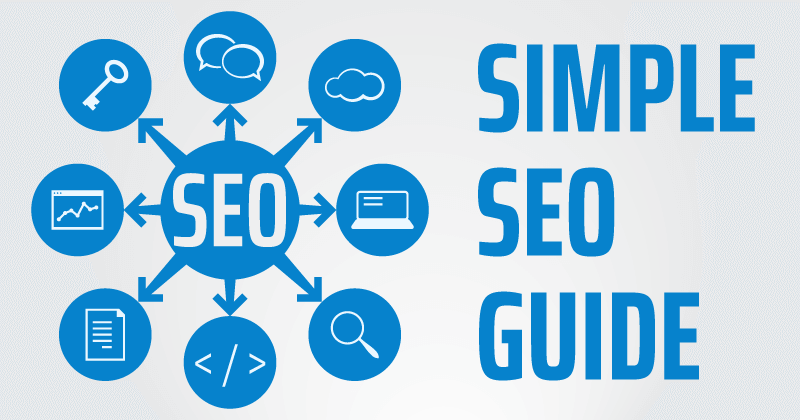 Search Engine Optimization (SEO) is the practice of using various strategies to improve a website's visibility and increase traffic in unpaid, algorithm-driven search engine results.
The main goal of SEO is to improve a website's ranking on search engine results pages by fulfilling users' search intent with relevant, high-quality and authoritative content while providing the best possible user experience. The techniques used in SEO include on-page edits, off-page techniques, web server changes, and an understanding of Google RankBrain, EEAT, and other AI systems. That is what this free SEO guide does – it lays out the success steps for your SEO project.
If you consider these simple steps to be too basic then it is time to do deeper technical SEO dives. We recommend that you take our SEO training then follow our more technical multi-step SEO Guide.
SEO is a very complex process but so many website owners need a basic guideline for how to get going that we are offering this help. For a free overview to SEO please view our YouTube training video.
Overview
It is important that you take a training course. The above links are good and the video is only an hour. Please start there.
You start your journey by researching important words and phrases that you think are relevant to your website and content. This includes identifying your target prospect (persona) and what they are searching for, using several SEO tools (listed later) to help find popular and useful keywords. You must also analyze your competitors' websites to locate additional keywords, and then create a combined list of keywords for your website. IMO you should focus more on what are called long-tail keywords – phrases that are longer (more words) and that are thus more specific phrases – and add them in a natural speaking style on your website. This is not a once-and-done step and you will need to check and make adjustments to your keyword strategy as needed.
Next make sure your website is easy to use and to understand for both people and search engines. This often means you need to organize your content into different sections (Silos), using a simple and overtly clear hierarchy of pages with keyword-specific page titles and heading tags, using internal links to connect theme related pages, speeding up your website's loading time (often requiring programming or server changes), and using special codes like structured data and schema markup. Yes, this is technical SEO work and not suitable for a novice.
It's vital that the content on your website be high-quality, unique, and useful for your audience. This includes many things: understanding your target audience, becoming an expert on the topics you write about, planning for regular updates, using keywords naturally, avoiding copied content, incorporating multimedia elements, and sharing your content on social media and email. There are many SEO Best Practices as well that will need to be followed.
Yes, we do need to consider inbound links. Acquiring quality links from authoritative and relevant websites can also boost your website's rankings and popularity. You should avoid buying links or participating in link trading schemes as that is the kiss of death. Only acquire links from reputable sources and mix up the anchor text if you can influence it. Be sure to share valuable content that others will want to link to. And by all means, be sure to monitor your links and remove any links that are not good (disavow file entries).
By performing research on keywords and phrases, making your website usable and understandable by all, creating high-quality and unique content, and acquiring links from reputable sites then you can improve your website's SEO visibility in search engine results.
Note that our Search Engine Optimization Guide will not advise you to do things that are a bit on the dark side. We believe that given enough time that such practices will be detected by Google AI and punished. As such, we advise you to follow our guidelines and to not stray from the path.
SEO Guide Step-by-Step Sections
SEO Guide: Do Keyword Research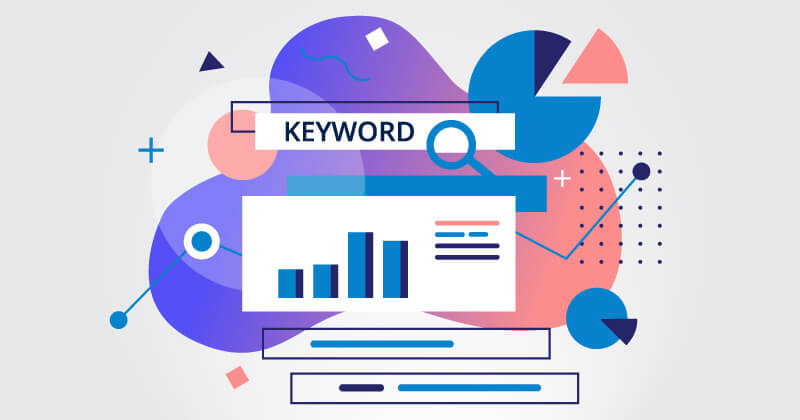 Figure out who your audience is and what they're looking for.
Use tools to find popular and useful keywords that aren't too hard to rank for.
Look at what words your competitors are using and you aren't (content gap analysis).
Make a list of targeted phrases you want to use on your website and in your page titles and descriptions.
Find longer and more specific phrases that aren't as popular (long tail keywords).
Use keywords in a natural way and don't stuff them in everywhere.
Keep checking how well your words and phrases are doing and make changes if needed.
Use keywords and long-tail phrases in your website's address, headings, and links.
Add long-tail phrases to your content to make your content more relevant.
Use tools to find out what people are searching for and plan your keyword and phrases strategy.
SEO Guide: Make Your Website Easy To Use and Understand
Organize your website's content into different sections so search engines can understand what each page is about.
Use simple and clear page titles, website addresses and headings so it's easy for people and search engines to see the topic of each page.
Make sure the way you organize your content and the layout of your website is consistent throughout all pages.
Use internal links to connect related pages within your website to make clear the context of each page.
Make your website look good and work well on different devices and screen sizes.
Speed up your website's loading time by making sure images are optimized, code is minified, and using a content delivery network.
Make sure your website works well on mobile devices and passes Google's mobile-friendly test.
Use special codes called structured data and schema markup to help search engines process and classify the content and context of your website.
Use alt tags to describe images and other media on your website, so it's accessible for people who have trouble seeing and for search engines.
Use tools (usually Google Analytics) to track how people use your website. Use that data to make decisions on how to improve your website's design and structure.
SEO Guide: Make Sure the Content on Your Website Is High-Quality, Unique, and Useful
Understand your target audience and what information they want.
Learn all you can about what you will write about so you can be an expert.
Plan out when you will publish new content.
Include the keywords and long-tail phrases you researched in step 1 throughout your content, but don't stuff them in too much.
Make sure your content is not copied from other websites.
Use different types of content like blog posts, videos, pictures with information, and real life examples.
Add multimedia elements like images and videos to make your content more interesting.
Add headings, bullet points and short paragraphs to make your content easy to read and skim through.
Include links within your website to connect new content to other related pages on your website.
Share your content on social media and email to get more people to visit your website.
Learn how to optimize content for SEO

SEO Guide: Get Links From Websites That Are Helpful and Respected
Don't buy links or be part of groups that trade links.
Only get links from websites that are important in your field or from news places.
Don't use the same words in the link, mix it up.
Don't do anything that's against the rules to make your website higher on search engines.
Use your company name and let people know about it to get links.
Check your links using special tools and get rid of any links that are not good.
Make sure your website has cool and helpful stuff that people will want to share and link.
Use social media and networking to promote your content and attract links.
Create infographics, videos, and other multimedia content that can be embedded on other sites and attract links.
Create a blog and consistently publish high-quality content that will attract links.
Participate in online communities and forums related to your industry and provide helpful information, this can lead to links.
Guest post on reputable industry websites and include a link back to your site.
Add schema markup to enhance your website's visibility and attract links from news and other publishers.
Use tools like the SEOToolSet, Ahrefs, Majestic and Moz to monitor your backlink profile, and reach out to webmasters to request the removal of any low-quality or spammy links.
Tell influencers and thought leaders in your industry about new content. Your hope is that they will engage with you and eventually link to your content.
SEO Guide: Describe the Images and Other Objects on Your Website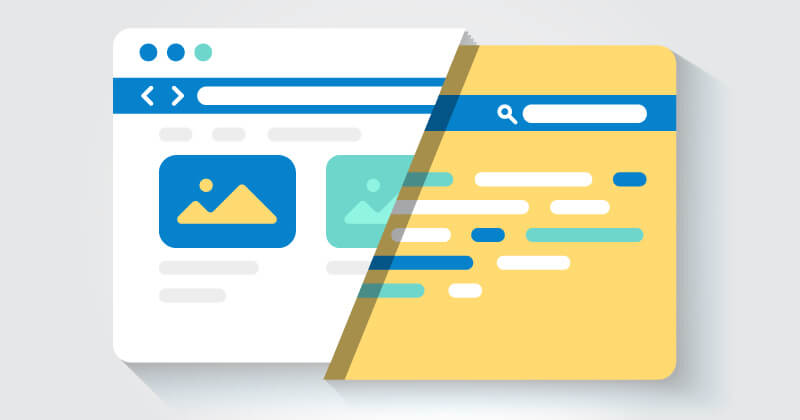 Use words that are good to describe images on your website (ALT text).
Use words to describe pictures, videos and other things to make it easier for people who can't see well or use special programs to understand.
Use captions and written versions for videos to explain what's happening.
Use HTML tags to give more information about pictures and other things.
Use tags to give a detailed description of pictures and other things.
Use tags to give more information about links and other things on your website.
Check your website using tools to see if there are any problems.
Make sure the colors on your website are easy to see.
Make a written text description for things that aren't text, like pictures and videos to help people understand your website better.
Learn how to optimize images and other media

Use SEO Tags To Organize Your Content
H1 tags for the main title of a page and only use one H1 tag per page.
H2 tags for main sections or subheadings within the page and H3 tags for sub-sections within those sections.
Use the tags in a logical order, like H2 before H3.
Add important words in the tags but don't use too many.
Make it easy for people to understand the structure of your website via internal links and Siloing.
Break-up long blocks of text look better and be easier to read.
Learn about tags and why they are important to SEO

SEO Guide: Use a Clear SEO Silo Structure for Your Website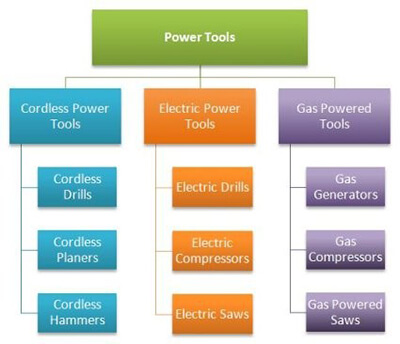 Architect internal linking to connect related pages within your site and provide context for search engines.
Implement structured data and schema markup to help search engines process the content and context of your site.
Add XML sitemaps to help search engines find and index all the pages on your site.
Configure breadcrumb navigation to help search engines see the relationship between different pages on your site.
Have canonical tags to avoid duplicate content issues and to indicate the preferred version of a page to search engines.
Use Robots.txt file to control the crawling of search engine bots.
Review tools like Google Search Console and Bing Webmaster Tools to monitor your site's technical SEO and fix any issues that may be preventing search engines from understanding the structure of your pages.

Make Your Website Load Faster
Use a special network (CDN) to make your content load faster.
Make pictures smaller and use the right file format (WebP).
Reduce the number of fields where the website has to gather information.
Name your FORM fields the same as popular sites (case sensitive).
Have the browser save (cache) some files so it doesn't have to download them again.
Refer to a tool or even a consultant to find problems with your website's loading time and get tips on how to fix them.
Reduce use of heavy scripts and limit the number of times the website has to redirect.
Implement modern techniques of building websites to make it load faster.
Load resources before they're needed to make the website load faster.
Check how long it takes your website to load using tools like Google Analytics and GTmetrix and make changes to make it better.
SEO Guide: Make an XML Sitemap of Your Website
Use a tool to make an XML sitemap of all the pages on your website.
Make sure your sitemap has all the important pages (home page, contact page, and product pages).
Check that all the links in the sitemap are correct and directly go to real pages (no redirects, no "Page Not Found" errors).
Add XML tags to indicate how important each page is.
Submit your sitemap to Google and Bing to help them find and look at your website.
Keep your sitemap updated by rebuilding it regularly and making changes.
Check your sitemap using Google Search Console or other spidering tools and repair problems.
SEO Guide: Track How Your Website Is Doing
Sign up for free accounts with Google Search Console and Bing Webmaster Tools.
Add your website and prove that you own it.
Add all the versions of your website like "http" and "https", "www" and non-www, and any other versions.
Give your map of the website to Google and Bing.
Check how well your website is doing by looking at clicks, views and where it shows up in search results.
Check for problems like crawl errors or security issues and fix them.
Check the links to your website and "disavow" any bad links.
Check if your website is easy to use on mobile devices.
Check your website's search performance regularly.
SEO Guide: Then Use These Tools for Fine Tuning
Use the SEOToolSet, Ahrefs, Majestic and Moz (SEO tools) to find out if there's errors you can fix to make your website show up better in search results.
Use the SEO tools to find out where your website is showing up in search results for keywords and phrases.
Analyze the links to your website and disavow any bad links.
Check how much traffic your website is getting from search engines and track changes over time.
See how many people are converting and work to improve it.
Determine how well your website is doing in local search results and improve it.
Understand how your website is doing compared to your competitors.
Report your website's search performance regularly and improve it.
A great tool is SEOtraining.com – stay sharp through training.
And of course… contact us to make sure.
This Simple Search Engine Optimization Guide is the first step. Once these are done it is time to do deeper dives. We recommend that you take our SEO training then follow our more technical multi-step SEO Guide.
FAQ: How do I do SEO Step-by-step?
SEO is an evolving discipline, rooted in both technology and human behavior. For many, the idea of SEO can be daunting, but a structured, step-by-step approach can simplify the process.

Understanding the Basics: At its core, SEO is about enhancing a website's visibility on search engines. This is achieved by optimizing website content, structure, and backlinks. Every successful SEO journey begins with a fundamental understanding of these pillars.

Keyword Research: Keywords are the cornerstone of SEO. It's not just about getting visitors to your site, but about getting the right kind of visitors. Using tools like Google Keyword Planner or SEMrush, one can identify relevant keywords that your target audience is searching for. Remember, it's not just about volume; relevance and intent are crucial.

On-Page SEO: Once keywords are identified, they should be incorporated naturally into your site's content, meta descriptions, and URLs. Additionally, improving site speed, ensuring mobile-friendliness, and implementing structured data can also boost your SEO.

Content Creation: Content is king in the world of SEO. Create high-quality, engaging, and relevant content. This not only draws in users but also signals to search engines that your website provides value. An experiential tip? Dive deep into topics. Comprehensive content often outranks shorter, surface-level articles.

Off-Page SEO: This involves building a robust profile of backlinks from trustworthy and authoritative websites. It's a testament to the credibility and quality of your site. Engage in guest blogging, partnership collaborations, and effective PR strategies to garner these valuable links.

Step-by-Step Procedure for SEO:
Understand the fundamental principles of SEO.
Identify the purpose and goals of your website.
Research and list primary and secondary keywords using (our) tools.
Evaluate the competition for selected keywords.
Incorporate the keywords into strategic places: title, headings, and content.
Ensure your website has a clear, logical structure.
Optimize website images with alt text and compressed sizes (use webP).
Enhance website speed by utilizing caching, compressing files, and using a content delivery network.
Ensure your website is mobile-friendly.
Develop a content calendar focused on your keywords and user needs.
Publish high-quality, original content regularly.
Implement internal linking (Silo) strategies.
Engage in guest blogging on very reputable industry sites.
Monitor your backlinks and remove any toxic links.
Set up and monitor Google Analytics and Google Search Console.
Stay updated with SEO news and algorithm changes.
Continuously update outdated or stale content.
Encourage social sharing of your content.
Consider voice search optimization.
Regularly review and refine your SEO strategy based on analytics and results.
Take our training course at SEOtraining.com
Embarking on the journey of SEO can be intricate, but with a structured, step-by-step approach, achieving heightened visibility becomes attainable. Remember, the heart of SEO is providing value and relevance to your users. By keeping their needs at the forefront and methodically following the steps outlined, one can navigate the complexities of SEO. How to do SEO step-by-step? Begin with understanding, continue with persistence, and always stay updated.