2 New Tools in Google Analytics: Real-Time Widget and Benchmark Tool
Google Analytics is every Internet marketer's best friend. The tools are always changing and updating, making the Google Analytics blog an important one to keep up on so you know the features, capabilities and data available to you. There are a couple new tools that got us really excited because of the intel they provide about how visitors are using our sites. Learn about the new Customer Journey tool and the Real-Time Widget now available through your Google Analytics account.
The Customer Journey to Online Purchase
Google is offering more detailed information to make marketer's lives easier. On April 25, Google introduced a new bench-marking tool for marketers: The Customer Journey to Online Purchase.
The tool is Google's response to:
The increasing complexity of the customer journey and
The increasing need of marketers to make sense of the contribution of each marketing channel in the final purchase so that they can improve their strategy accordingly.
Before committing to buy online, a customer may engage with a specific brand through many different media channels over several days (or even months, in some cases).
Based on the different sectors, different marketing channels come into play at different times and contribute to the final purchase decision.
The tool has been built on data gathered from over 36,000 Google Analytics clients that authorised sharing, including millions of purchases across 11 industries in 7 countries (Australia is not included at the moment).
As it is explained on the Official Google Analytics blog, the tool includes benchmark data for:
How different marketing channels (such as display, search, email, and your own website) help move users towards purchases. For example, some marketing channels play an "assist" role during the earlier stages of the marketing funnel, whereas some play a "last interaction" role just before a sale.
How long it takes for customers to make a purchase online (from the first time they interact with your marketing to the moment they actually buy something), and how the length of this journey affects average order values. The length of the customer journey, in both number of days and number of interactions, varies widely depending on the type of purchase. Some decisions require substantial research, while others are made very quickly. Typically, more complex purchases lead to longer paths and larger purchase values.
Implications of the Customer Journey to Online Purchase Tool
Online retailers need to understand their customer journeys in the context of how a broader data set does similar journeys.
By understanding the different stages of the customer journey, businesses can evaluate the success or otherwise of online campaigns and the role each one plays in the conversion.
Using this information will help to design campaigns that deliver the right message at the right moment in a customer's journey to purchase.
Google Analytics New Feature: Real Time Widgets
This is better than TV!
On April 16, Google announced four real-time widgets that can be added to any new or existing Google Analytics Dashboard, marking the first time real-time data has been possible in a dashboard widget.
The widgets make it possible for users to perform many types of real-time analysis and they can also be combined and customised with different filters to segment and compare data side by side.
To set-up a Real-time widget, webmasters simply need to click the +Add Widget menu option from the Google-Analytics dashboard.
Once a widget has been added, they can select Counter, Timeline, Geomap or Table from the Real-time section.
Counters show the number of active visitors on the site, in a similar way to the prime "Right Now" counter on the Real-Time overview report. The major difference is that it is possible to determine what the dimension is, if any, to be shown under the counter. On the Real-Time Overview report it shows New vs. Returning users, while on the widget it is possible to select a different dimension to break out that counter's numbers from the set 11 dimensions available in all the Real Time Widgets: Campaign, City, Country/Territory, Keyword, Medium, Page, Page Title, Referral Path, Source, Traffic Type, or Visitor Type.
Timelines show the scrolling pageviews over either the last 30 minutes or last 60 seconds.
Geomaps show visits on a map. It is possible to choose to display by country or cities, and drill down a region from a world map down to a national one.
Tables show active visitors, with up to three of the dimensions listed above.
Another widget that has been recently added (May 5) to the real time reports is "Goal Conversions".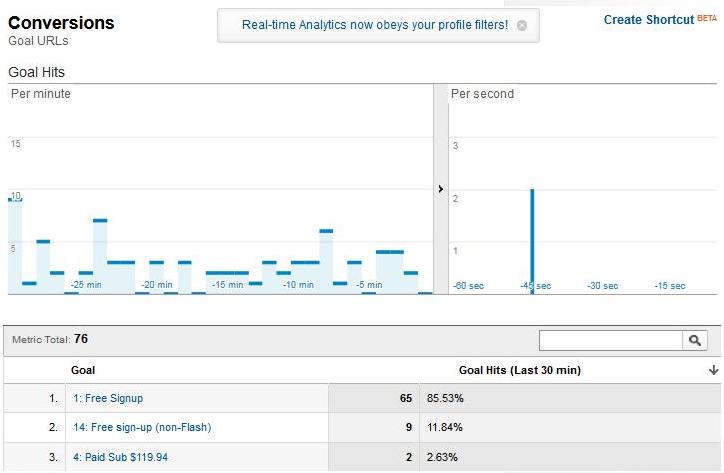 Implications of the Google Analytics Real-Time Widget
This helps businesses to instantly see how traffic is moving around their website.
This gives insight at a very specific level, enabling specific decisions to be made.
Real time widgets provide a drill-down that immediately displays the data that matters.
For more useful analytics tools, check out our SMX West (2015) coverage of Advanced Tools & Custom Dashboards!
Posted by Sara Borghi on June 3rd, 2013 at 12:33 pm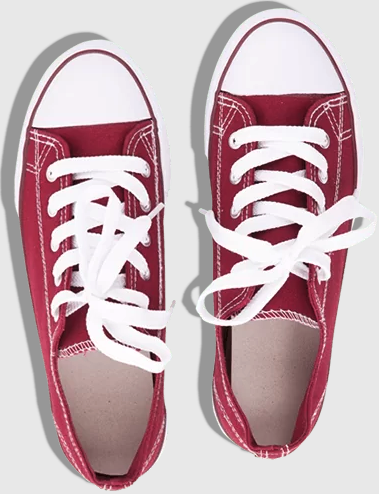 Still on the hunt for actionable tips and insights? Each of these
recent SEO posts
is better than the last!
Bruce Clay
on August 31, 2023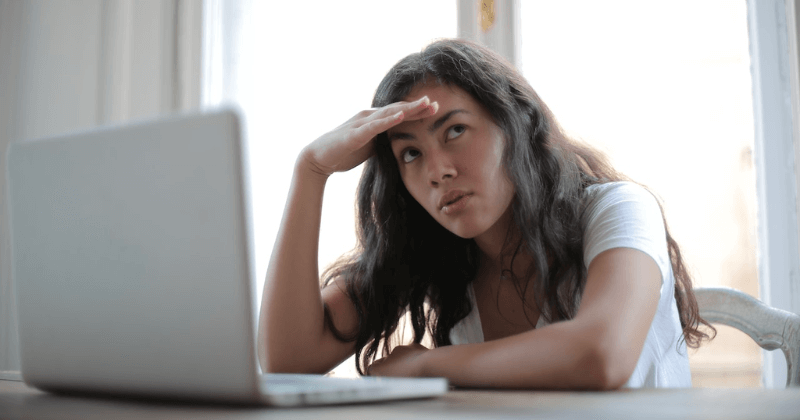 Bruce Clay
on August 24, 2023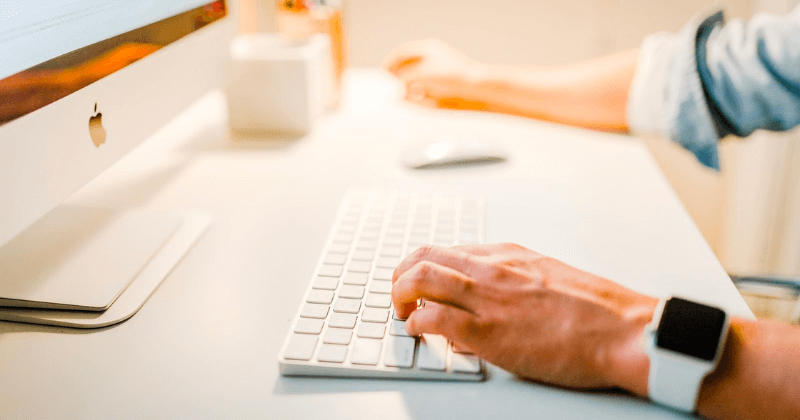 Jessica Lee
on August 17, 2023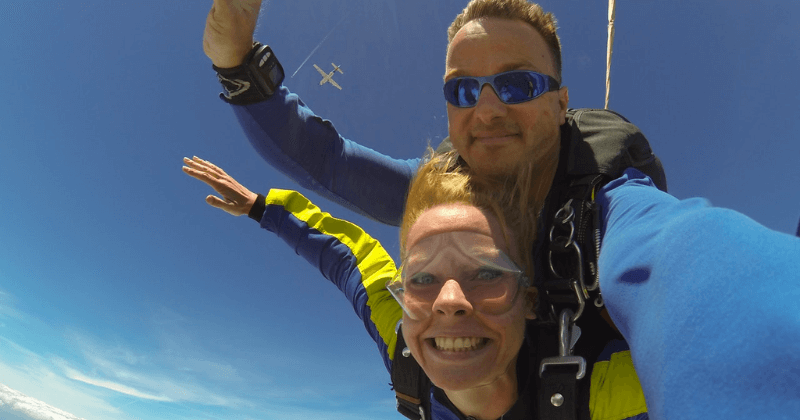 5 Replies to "2 New Tools in Google Analytics: Real-Time Widget and Benchmark Tool"