Link Building Basics
Kevin Ryan Mike Grehan is taking over for Kevin and moderating a list of troublemakers that includes Michael Gray (Atlas Web Service), Jeff Quipp (Search Engine People), PJ Fusco (Netconcepts) and Jody Farmer (CreditCards.com).
Mike says he's fascinated with the application of network theory. He's going to talk about history. Oh noes. He says that back in the day he used to spam the heck out of AltaVista. He used to do a lot of keyword stuffing, but then the search engines realized what was going on. Keywords don't always equate to authority on a subject. A college student can write a paper about Beethoven and it won't be as authoritative as if a known composer did, regardless of how many times the keyword was used.
Mike's a chatty moderator, but it's okay because of his cute little accent. I could listen to Mike talk for hours. In fact, I'm pretty sure I have. ;)
PJ Fusco is first. She immediately takes a shot at Mike due to his lack of height. Aw, poor, Mike. Then she takes some shots at Danny Sullivan and Chris Sherman and says she was doing the SEO for Search Engine Watch even though they got the credit. Wow, can we take the bitter somewhere else?
PJ moves on and says that there's a saying that you attract more flies with honey. It's true. However, you can also attract flies with crap.
Link building is the activity of increasing the number of high quality inbound links to a document in order to raise it's visibility in the search engine results for targeted phrases.
Three Reasons for Link Building
Increase search-referred traffic
Improve search engine visibility for targeted terms
Improve relevancy signals to the search engines
Getting Started
Know where your links are coming from. Get used to using Backlinks Analysis and Anchor Text Tools:
Free Webmaster Tools: PageRank isn't the only answer

Yahoo Site Explorer: Export to spreadsheet and parse for yourself. You can get info on competitors. Get more information if you authenticate your Web site. Allows you to get a decent drill down of your backlinks.
Google Webmaster Tools: Export can be a little wonky but it's a great way to see the links that Google sees, when and to what.
MSN Webmaster Tools: A thousand backlinks is better than naught. You can go in and get a serious look at backlinks and filter by top level domain, sub folders, etc. Allows you to really understand who's linking to your site.

Free Link Analysis Tools: You get what you pay for.

Search Status 1.26: Firefox plug-in. Gives you a lot more than just backlinks. At a glance you can check robots.txt, WHOIS, etc.
SEO for Firefox: Displays PageRank, Google Cache date, Age, Delicious bookmarks, Compete.com details and lots more.
Marketleap Link Popularity Check: Really good for determining which competitors' links you want to raid, assuming you already know who is linking to you.
Quintura/Kartoo/Google Enabled Visible Search: Google for visualization
Hubfinder: Lets you compare where your site is to where you need to be.

Not Free Link Analysis Tools: As good as the tool that wields them.

Advanced Link Manager: Great for anchor text link insight, backlink diversity data, as well as pretty charts.
Link Survey
Is the time investment worth it in link building? Absolutely! Using these tools you can help align the stars in the right position.
Jody Farmer is up.
His company believes in being sincere in their link earning. Aw, see, I like him already.
He talks about search engine optimization as being a three legged stool between Code, Content and Links. I giggle when he says it because it's something that Bruce mentions in training a lot.
Six Tenets of Linking Theory: Quality, Quantity, Relevance, Anchor Text, Steady Pace and Link Deeply.
Linkbuilding is a basic marketing discipline. It requires specialists with expert knowledge, understanding and a special skill set. Would you let your event planner buy your media?
In practice, there are four(ish) P's of link building:
Planning
Purpose & Persuasion
Personnel
Patience & Persistence
(Um, isn't that six P's?)
Planning:
KW selection and URL designation. What pages and for what words?
Set baselines and goals – SERP Rankings? New links/week?
ID Target opportunities – Who competes on those KWs? Where are their links from? How did they earn them?
Think about your bargain – What do you have to offer?
Evolve some campaigns to run simultaneously. Got a strategy for .gov? Directories? EDU?
Blog comments? Social media?>
Outreach – the hardest part. If you build it, they will NOT come. You have to make them come.
Purpose
Give your targets a reason to link to you. What sales people call a "reason to buy". For some targets, like directories, your simple existence or scale will be enough of a reason. But more likely, you'll need content or tools. Some approaches may be to offer your opinion on a relevant blog post, create good content or develop tools.
Personnel
Don't underestimate the importance of a link builder. Dedicate resources to create expertise and accountability. Invest in finding the right person. Technical experience is only a "plus".
Essentially it's a sales role. You want something who is technical but sociable. Easily builds trust and relationships. Good written and verbal communication skills. Efficient and detailed. Goal oriented. [Nice link builder job description right there.]
Patience and Persistence
Avoid the temptation to build too many links too quickly, to just build sporadically, or to focus on just one keyword or one page. Some links will mature over time. Beware the seduction of paid links and directories.
Jeff Quipp is up. He's Canadian!
He's going to play a game! He wants us to think creativity like a link builder. He wants us to stand up. I'm not. I'm blogging. He asks people to put their arms up and reach the highest in the air that they can. People climb on their seats to get an advantage. This sounds dangerous for those in heels.
The point was to imagine if this went on. Look around the room and look who had their hand up the highest. People are going to steal their techniques and use it as part of their strategy. A bit quirky that Jeff, but smart. :)
Link Building Myths:
PageRank Matters: Toolbar PR is a red herring. It's not real. Real PageRank is viewed by Google only. He mentions a page that has a PR 3 and is ranking for a competitive term.
Reciprocal Linking Is Dead: It's not dead. It's a natural pattern when it's used in moderation. If 75 percent of your links are reciprocal or networked, it's a red flag to Google. It should be part of your link strategy, but not the same thing.
PageRank Sculpting: PR Sculpting is not the best use of your time. Vanessa Fox has said that it's seems like a lot of effort for little pay off. External links matter so much more than internal links.
Link Quantity vs. Quality: More links is not better. It's about the quality, not quantity. The more trusted and authoritative the inbound links…the more the site is trusted, the higher the rankings.
Mistakes To Avoid
Not Using Text Links: Text in links is very important. Use targeted keywords in the anchor text. Even the playing field.
Link Farms: FFAs (Free For Alls) links and the like…Yikes! Blatant manipulation gives you bad search engine karma. If it seems too easy, it probably is. You WILL be punished.
Links to the home page only: Sites with content get links to many pages. The search engines know this. Too many links to your main page and too few going to internal pages may raise warning flags. It says you either have bad content or you're trying to inflate your search results.
302 Redirects: If you have out of date pages or sites don't delete or 302 them. Instead, 301 those links. This helps you to keep all the link juice those pages/sites have accumulated.
Nofollow links: Not all links are created equal. Many are designed not to pass link juice. Check to make sure when build links that it doesn't say nofollow in the code.
[Lots of newbies in the room. So far we've had questions asking what nofollow means and if PR1 is higher or lower than a PR10.]
No VALUABLE Content: Content is a natural link opportunity. The more content you have the more opportunities you have to rank. The more deep links the more authority and then all the pages rank better.
Not Socializing Content: Socializing content means creating awareness about it. Hot submissions can create 100s or even 1000s of links. Socializing content also creates other opportunities to get seen in other media.
Buying Links: Some types of links are discounted, some are not. Punishment is possible. Don't buy links unless you know what you're doing.
Tip: Dofollow Social Media
Find: Social media with DoFollow story links. Use the anchor text you want. Imagine 50+ links for each blog post. The content must be good, otherwise it's spam.
Last but not least is Michael Gray. He says if there's trouble on the Internet, he probably caused it. Heh.
Everything you need to know about link building you learned in high school.
If the popular people say nice things about you it's a lot better than if the AV squad does.
If your strict English teach says you're smart, it's probably better than the lazy janitor who's sleeping in the hallway. True that.
These popular and authoritative people are the ones you want to get links from.
Trust, Authority and Popularity
You want links from your popular Web sites, preferably in your sector. Concentrate on your sector, but don't ignore adjacent avenues, either.
Place to get links:
Directories:
Directories are one of the core link building exercises every Web site should engage in.
Older established trusted directories: Yahoo, BOTW
Evaluate the directory quality with Alexa, QuantCast, Hitwise, Compete, AttentionMeter. Look to see if any of the pages in your sector ranks.
Popular and Frequently Visited Sites
Who are the sites in your sector who break the news?
Look at who they are writing about n\and link to and why?
What can you do to replicate it and get their attention?
Crate content specifically targeted to get the attention from links from them.
Authoritative and Trusted Links
Mine the back links of your competition for links from research sites, trade organizations or other authoritative sites.
Look for dead links try to replicate or improve the content and let the author know about your content.
Local sources, local government, resources, libraries are often overlooked opportunities.
Content Syndication
Use it to identify people who are looking for content, filter for quality.
Create unique content specifically for those Web sites.
Blogs and Blogging
Publish full posts, embed KW rich links in your posts.
Embed KW rich links in your footer.
Embed deep links.
Rotate your keywords every three or four months
Look for guest blog opportunities
Look for blog carnival opportunities.
Social Media
Link bait and viral content…it works
It can get you links from Web sites who are never going to give you links any other way.
Target different social media sites.
Spread out your efforts over a period of time.
Satellite and Remote Content
Content sites like Squidoo and Google Knol
Image sites like Flickr: If you can get a picture to rank, you can put a link at the bottom.
Video sites like YouTube or MetaCafe: Put links in videos that are actually ranking.
Spread your efforts out over longer periods of time.
Trust, Authority and Attention
The currency of the link economy is attention.
DO NOT obsess about PageRank.
Toolbar Page Rank is an illusion.
Look for links from established trusted and authority Web sites
Mix in deep links as well as home page links.
Grow links slowly over time not all at once.
Want more?
Take a look at these link building fundamentals for more tips and tools.
Posted by Lisa Barone on August 20th, 2008 at 2:32 pm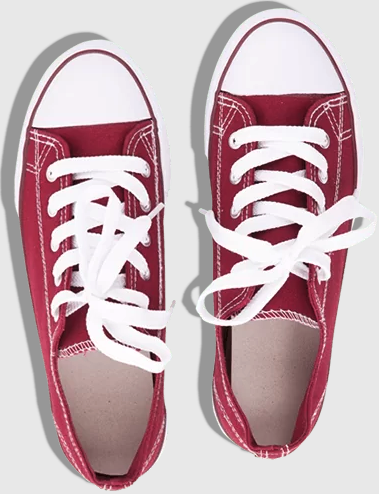 Bruce Clay
on March 27, 2021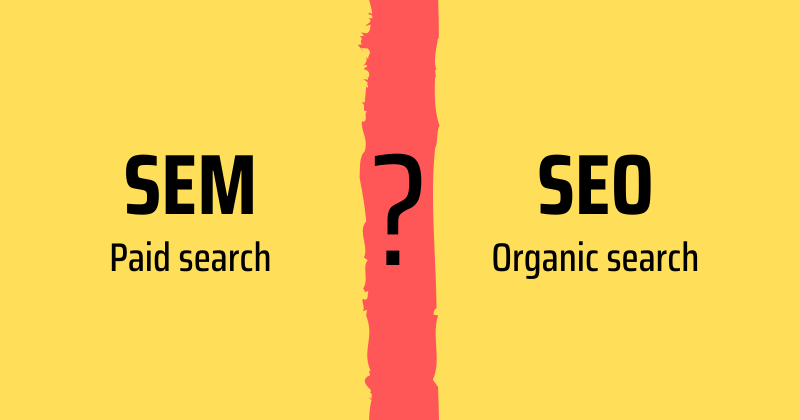 Bruce Clay, Inc.
on March 1, 2021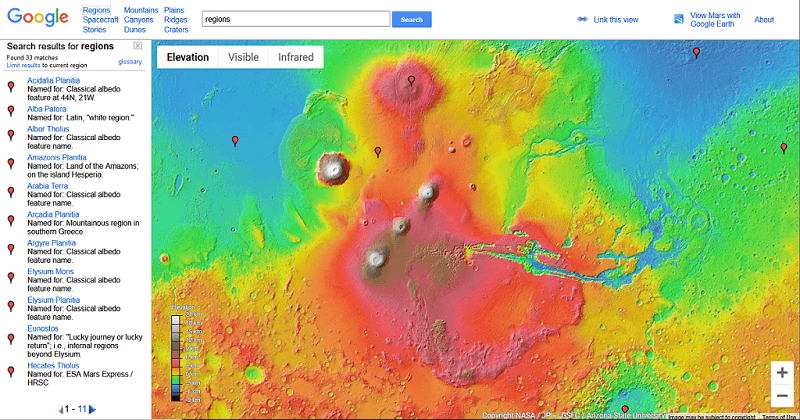 Bruce Clay, Inc.
on February 4, 2021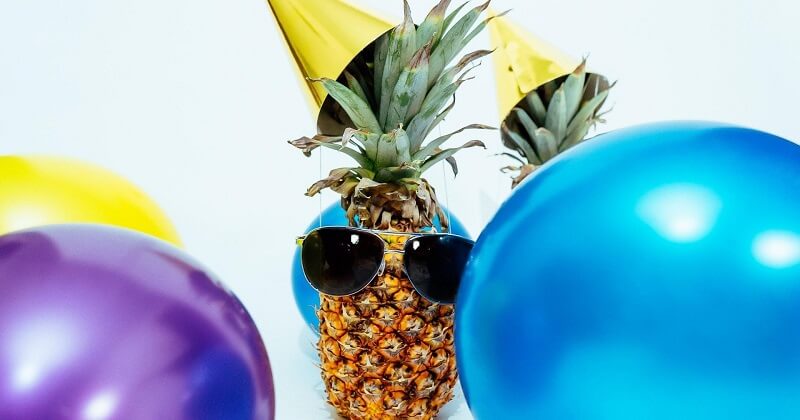 One Reply to "Link Building Basics"