Meaningful SEO Metrics: Going Beyond the Numbers
After a delicious lunch that makes all those years of boxed lunches look sad, I've run back downstairs to finish out the afternoon with three more sessions. The panelist here are already joking about starting cocktail hour. I think Zwicky started it. Gotta watch that guy every minute. Speaking of the panelists, let's meet them:
Moderator Chris Boggs, Rosetta, is heading things up and we'll be getting all the good information from speakers (left to right): Jeff Ferguson, Local.com; Dave Tan, Resolution Media; Linda Ramsey, Restaurant.com; and Richard Zwicky, Enquisite.
This is another Q&A heavy session. Why do I stumble into these things?
Each of the speakers does a little bit of an introduction of who they are and what they do but I've linked to their bios so I'll just give you highlights.
Linda says her company's challenge is that they get a great deal of non-targeted traffic that they need to convince and convert. Because they have such a generic keyword term, they often don't match expectations.
Dave focuses on all the areas of optimization, not just search but social and display, etc. His metrics depend largely on the goal of the project but it's always all about conversion and usually revenue.
Jeff pitched this panel last year based on his experiences at Napster. He realized that a lot of the metrics that SEOs focus on are worthless to a C-level staff. They don't care about PageRank and link counts. They care about bottom line.
A friend of the show, Richard has the unique perspective of having built an SEO company before Enquisite. He knows well the problem of measuring SEO, so he's focused on finding the metrics that will prove value.
Chris offered to let people tweet questions at him for the panel. He's @boggles which is the best username ever.
Richard says to segment out your branded terms from your non-branded terms. Remember that unless you're a huge brand, your traffic isn't going to be primarily branded terms. Jeff agrees. Even though Napster was a fairly big brand, they also focused on non-branded terms — artists, songs, etc. They were after building subscriptions so their campaign was built on the artist, song, etc., terms but their goal was to sell subscriptions. What they discovered is that they'd found a way to sell single track downloads as well. That led them to build a better download system to capitalize on that revenue source.
Dave thinks you can't do without taking into account social. You need to know how many follow you, what your reach is. That's something that should be part of a C-level snapshot.
Linda struggles because their non-branded terms, like her domain, tend to be very generic. They're always managing the entire marketing portfolio.
Q&A
Chris: Should organizations be careful around specific data sets? It used to be that you'd see analytics set up all wrong and things weren't being properly attributed.
Richard: It's always tricky. Our system triggers by the event and looks backwards. For anyone else, if you set it up wrong, that data's no good. You have to start over. The metrics are there to inform you of what your customers like and how they're using your site. It's not the data, it's the insights. But you need to set it up right. If you don't understand, you need to get help.
Dave: Triple check it. Don't let your paid and natural get commingled or, like Richard says, it's not worth anything. It pays to set your analytics up right.
Jeff: It feels like every month we break something over at Local. We set it up wrong, or we didn't communicate something that we were trying. We've set up this world where we live and die by the data and it's important to remember that it's not dying dying. Don't panic. Make sure there's a voice of reason. Keep a sense of perspective and don't shut down everything if you can wait for the next release to fix it. Organic is a quieter data set and you're not losing millions in an ad campaign.
Richard: I disagree, you're still losing money in opportunity lost.
Chris: What about qualified traffic and how do you quantify that value?
Linda: We get that a lot. People type in "Chicago restaurants" and want a review site, not coupons. Our challenge is optimizing that and offering them an alternative.
Richard: Don't think that out of your target is out of reach. You might be able to draw in unqualified traffic. That's only with organic. Never pay for Florida traffic if you're in Indiana.
Chris: What does it take to get an SEO program sold and up and running?
Linda: Using the agency's knowledge is key. If they can do the legwork, if they can prove the value, it's easier to sell the project.
Dave: Take the time in the beginning to truly understand what the business is and understand all the objectives that they have. Identify the pain points. Get as much information as you can glean.
Jeff: It's absolutely the responsibility of the agency to ask those questions up front. A lot of companies don't want to answer, but it's not option. You have to push for it. Know the goal right off the bat. Take it a step further and talk resources. How will changes get made? Can you make the needed changes to the site at all?
Richard: You also have to earn the trust of the client. It's not instant. Don't just overwhelm with information, give it to them in ways that they can digest and understand.
Chris: Grow their interface with them. They might not understand it upfront, but down the line they might.
We're an organic SEO firm. How do you get a client to invest in SEO because it's such a long-term project?
Richard: You can do predictive analysis. Sometimes it takes less time than you think. If you're a valuable property that's relevant but that the search engines can't understand, by making the change for the search engines to understand the site can jump up the rankings.
Chris: It still is a bit of faith. SEO ROI is still hard to determine.
Jeff: If it takes faith, you've got to preach the gospel. The agencies that I appreciate are honest and upfront about the value. How long it's going to take, how much it's going to take. Put it in the contract if you have to.
Richard: Be conservative with your forecasting. Make sure the clients know what's reasonable and know that the target moves.
How do we know our SEO/PPC money is going to end sales when we don't have online sales?
Someone in the audience says they need unique URL tracking.
Richard: Pay per call, unique number banks for online initiatives.
Chris: It holds true for both SEO and paid search.
Jeff: You say your sales guys aren't good at finding out where it came from? That's a terrible excuse. Make them do it. Tie it to commission.
Direct response company — how do you quantify the value of high ranking terms that don't turn into leads?
Jeff: They did it around brand awareness studies.
Linda: For us, ranking for branded terms is a defensive strategy.
Richard: Track the visitors over time. That will enable you to work backward from the conversion point and let you assign value to all their interactions. It's the value of the sale, not the cost of the click.
Chris: We've seen it over and over again that people come in on generic terms at the top of the funnel and convert at the bottom on branded terms. There are a lot of tools that will help you track that. (Richard says Enquisite does it.)
How do you avoid incentivizing lying if you tie reporting to commission?
Richard: If you have multiple sales people, you'll see the outliers.
Jeff: Be honest with why you're doing it. Tell them that it's going to improve leads and sales. You'll always have rats.
Richard: Trust, but verify. Don't just use one data source.
Chris: Are conversions tied to SEO performance?
Richard: I think it goes back to the previous idea of knowing that it's not just the last click.
Dave: I think it's a blend of both and you need to capture the value where it belongs. Yes, conversions are tied to SEO.
Linda: If I can't measure conversions and my pages aren't optimized, then my SEO isn't done right. But she agrees that it has to be measured across channels and through the whole funnel.
Jeff: We made inroads with the lower value people first because those were the easier terms. But it helped us prove that continuing to work on the higher value/harder terms was worth it.
Posted by Susan Esparza on December 7th, 2009 at 1:24 pm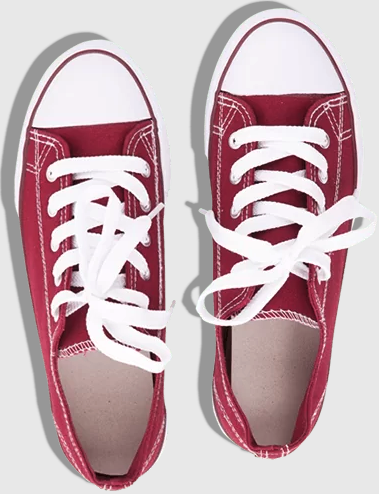 Still on the hunt for actionable tips and insights? Each of these
recent SEO posts
is better than the last!
Bruce Clay
on August 31, 2023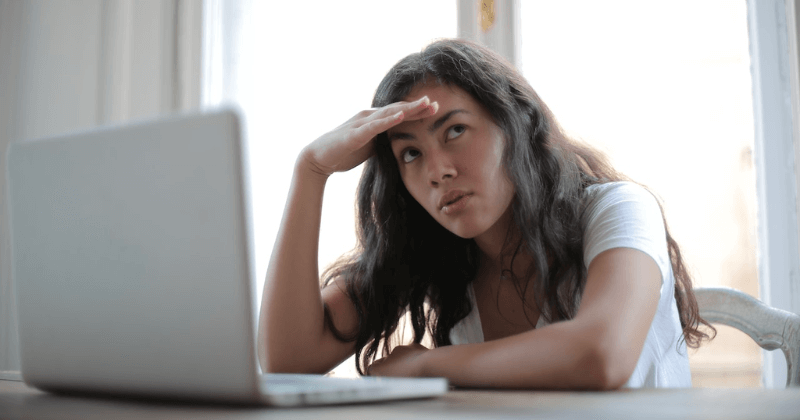 Bruce Clay
on August 24, 2023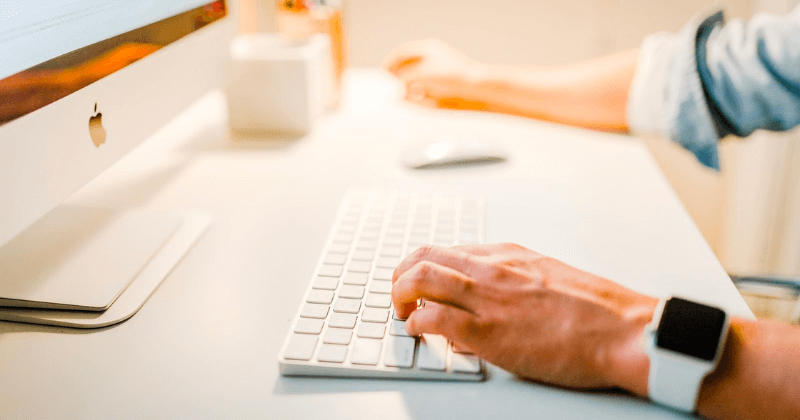 Jessica Lee
on August 17, 2023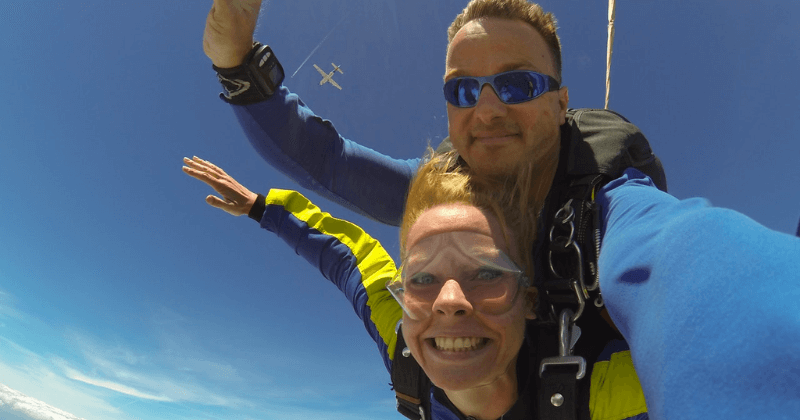 4 Replies to "Meaningful SEO Metrics: Going Beyond the Numbers"