SEO Tools of the Trade: What's in YOUR Toolbox?
This SEO tools panel is the perfect opportunity to share a quick note about the SEOToolSet. We're doing quick demos of the SEOToolset's updated tools, its integration with Pixelsilk and a couple more free tools to boot. Talk to Aaron, Robert or Bruce at the booth to get a sneak peek.
Here in the session room we've got a real power panel lined up. The search superstars on the stage for this session include:
Bruce Clay, President, Bruce Clay, Inc.
Horst Joepen, CEO, Searchmetrics
Aaron Wall, Founder, SEO Book
Michael Gray, Owner, Atlas Web Service
Rajesh Srivastava, Principal Group Program Manager, Bing
David Roth, Director of Search Marketing, Yahoo!, Inc.
PJ Fusco, Natural Search Director at Netconcepts, is moderating. I'm surrounded by a group of super livebloggers, including Keri Morgret and Barry Schwartz. If I don't catch something, it's a relief to know that someone will.
PJ welcomes the packed room. This is definitely the most-attended session I've been to today. Bruce is up first! He's not going to get into specific tools — head over to the BCI booth (#102) to check out a demo.
Instead he'll give an overview of tools available to search marketers. SEO tools present data. There's a big difference between data and wisdom. Training helps develop wisdom and is probably the very best tool. But wisdom sometimes quits and goes to work elsewhere. So the tool has to meet the objective of being easy to use and prepares you for a situation.
The goal of an SEO program is to assist clients in their Internet marketing efforts. Ranking and traffic are often the focus of businesses today, but the really important goals are conversions and revenue. The cost of is going to have to be justified sometime. Tools can help justify and support cost management.
You achieve these goals through knowledge transfer, technology and methodology, buy-in and participation, execution, KPI monitoring (ranking, traffic, conversions), and loop. Technology and methodology is constantly changing. The way a tool executes its task is very important. Some of these goals can't be achieved through tools. But some can.
Focus on what matters:
Training and education
Powerful tools meeting technology and methodology needs

Keyword research
Ranking monoitors
Page analysis (on-page)
Link analysis
Engagement objects
Content creation following SEO best practices

Traffic and conversion analysis — analytics
Next is Horst Joepen who will be talking about SEO tools and universal search — hitting the moving target. Universal search has an increasingly greater impact and is making search optimization like hitting a moving target.
Integration of SEO tools is great. A Swiss army knife of tools that analyze on-page factors, domain rankings, keyword search volumes, backlink analysis and keyword rankings. But does it cut deep enough? What about optimizing for news search, maps, videos and landing pages? What else do search marketers need?
The search marketing community has been talking about Universal search for years, but there's really an explosion of universal results. The distribution of universal search is led by news, then maps, then news, blogs and books. So is there a conflict between integrated tools and dedicated tools? Horst thinks not.
A tool is usually made of levels. There's the data acquisition engine, an aggregation engine and an interface (GUI) layer.
Here's an example for a tool for news optimization:
Needs frequent keyword check (every 15 minutes)
Regional view
Alert when people start searching a new buzzword — trend watch
Automatic monitoring: competitor comparison and charting
You can identify who's writing about what topic, with what headline. By switching some configurations you can find the same information for U.S. news rather than German news, for instance.
Another area for dedicated tools that he has in mind is SEO for landing pages. Identify promising landing pages and optimize them not only from a paid search campaign perspective, but also from an SEO perspective.
Conclusions:
The value of organic search rankings is declining
Less predictable, SEO getting even more complex
Tools have to take blended search into account
Don't leave the integrated tool path
You will need all data to find the relevant subset — regularly
Assess relevance for your business
Look at vendors that quickly adopt tools for new search marketing opportunities
Aaron Wall is presenting next on the tools offered by SEO Book.
Rank Checker: Monitor site growth. Help identify trends. Monitor anomalies.
SEO for Firefox: Pulls data and presents it along with SERP listings. It could give you an overview of marketing strategies a site is using.
SEOToolbar: Estimates traffic value and the number of page and domain links.
Competitive Research Tool: There are lots of these. When you know a Web site ranks for your keywords, check out what other terms they're optimizing for and mine potential money keywords that way.
Analytics data + SEO = Win :)
Aaron explains that revenue data with ranking data can show opportunities. To optimize based on this information, take a deep page and put it higher up in site structure if it's bringing in a lot of revenue. You can also look at low-hanging fruit to improve that page, such as optimizing the Title.
Next up is the fast-talking Michael Gray. Wish me luck. [He claimed on Twitter he was just trying to get the panel in on time.–Susan]
Think of the who, where and what of the data you're looking for. Look for ways to automate the gathering of this data.
Quarkbase.com lets you measure social popularity. Put in a URL and find out where people are bookmarking the page. This will let you take advantage of these communities.
It's also important to know when you and your competition are being submitted to bookmarking sites. Set up an RSS alert for whenever someone submits a page and stay up to date. Some don't have an RSS feed, so look to something like changedetection.com. This tool lets you know any time a page is changed.
Constant false positives are the real downside of monitoring. Get the query right by using quotes and negative parameters. Twitter is in this category.
Decide which data you need real time or near real time. Tweetmeme and Twitter Hawk are examples of tools for this kind of monitoring. Crazy Egg reports on-page activity. BackType will show you mentions in comments.
When you're using tools, let them help you schedule future actions. EasyTweets lets you set up future tweets.
And he wraps up with some quick tips. Look for tools that you can automate into and out of your workflow. Automate the repetitive tasks. Fine tune your queries to minimize false positives. Look for tools that work for multiple accounts. And make sure the tools don't violate any one's TOS.
Rajesh takes the podium next. He's going to look at SEO best practices and tools, from his perspective at Bing.
Build pages for users, not search engines.
Use progressive enhancements in your Web design.
Focus on quality over quantity.
Detect and fix issues earlier in the life cycle.
The cost of a fix goes up throughout the development cycle. From design to integration to deployment, each stage in the development cycle requires a higher cost of fixing an issue.
The SEO Toolkit was launched in June and it seeks to be a toolset that contributes to a cleaner Web. The Toolkit aims to help webmasters control how search engines access and display Web content as well as help them inform search engines about locations that are available for indexing.
Site Analysis Module:
Fully featured crawl engine
Quick access to common tasks
View detailed summary of Web site analysis results through a rich dashboard
Feature rich Query Building interface exposing large amounts of data
Display of detailed information for each URL
View detailed route analysis showing unique routes to better understand the way search engines reach your content
Robots Exclusion Module:
Display of robots content in a friendly user interface
Support for filtering, grouping and sorting
Ability to add "disallow" and "allow" paths using a physical view of your Web site
Ability to add "disallow" and "allow" paths using a logical view of your Web site from the result of site analysis processing
Ability to add sitemap locations
Sitemap and Sitemap Index Module:
Display of sitemaps and sitemap index files in a simple UI
Support for grouping and sorting
Ability…
Shoot! He's off the stage and his slide is gone. Next is David, who is talking from the point of view of Yahoo! the site, not Yahoo! the search engine. The challenge is scale and complexity. This is achieved through valuation and business case. Know what a user is worth to you and then figure out how much you can invest to get that user to your site and convert.
You'll have to make some assumptions to build a valuation. To construct an opportunity report, establish predictive models for traffic. Bring the SEO team in from the very earliest stages. At Yahoo! they have internal dashboards that were built for managing campaigns of properties. Traffic trends, YoY metrics and comments about the process and diagnostics are included in the dashboard.
Posted by Virginia Nussey on August 11th, 2009 at 4:23 pm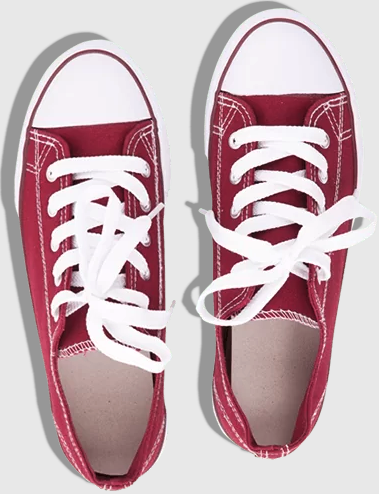 Still on the hunt for actionable tips and insights? Each of these
recent SEO posts
is better than the last!
Bruce Clay
on August 31, 2023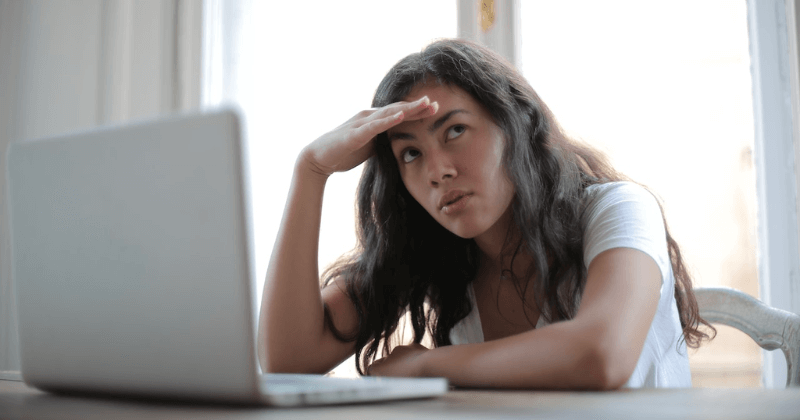 Bruce Clay
on August 24, 2023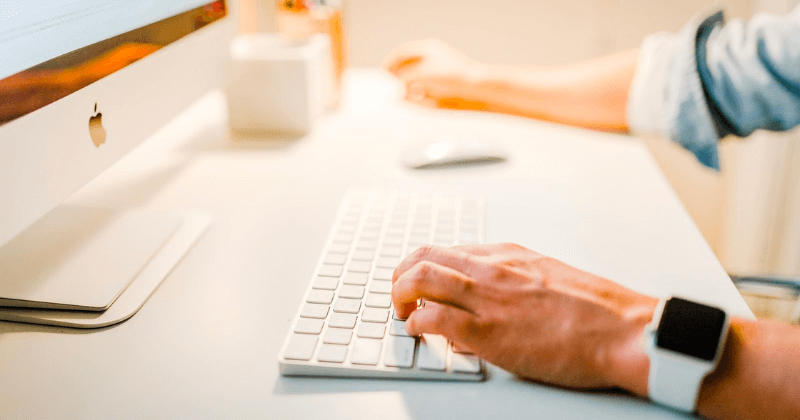 Jessica Lee
on August 17, 2023