SES San Jose Keynote with Jim Lanzone
I am surprising alert for today's second day of Search Engine Strategies San Jose. Perhaps it's because I'm such a good girl and I went to bed super early last night or maybe it's because I'm super psyched for this morning's keynote with Ask.com's Jim Lanzone. I heart Ask.
[Okay, total star struck moment. Gary Price (!) just introduced me to Jim Lanzone (!), and when I said my name, he recognized it and commented, "Attaboy, Ask." Dude, I'm famous!]
Okay, now to the real action.
Jim starts off the keynote by alerting us that Danny has started a drinking game. Every time Jim says "3D", someone has to have a drink. Hee!
I missed Chris's question in all my giggles (sorry!), but Jim tells us that Ask.com is all about trying to find a balance between art and science. He says when they started Ask3D, they hit on this idea that touched on the three elements of search. They found through their tests of AskX that users seemed like to like this approach. User metrics for engagement and retention soared so they knew they were onto something. Search has always been about the ten blue links and then leaving users for dead. What Ask started to see was the need for original context. Giving users the right thing at the right place at the right time. Give them more content, more options, more tools. The reaction to that has just been phenomenal.
Chris asks if Ask.com is seeing an increase in marketshare. Or if maybe it's too early to tell.
Jim comments that market share is always something to look at it, especially at an annual basis. He comments though that too much gets put on market share relative to a company's own growth. He wants to know how Ask itself is growing. He laughs that when Ask first launched 3D, it was touted as their attempt to topple Google or their way to gain market share, it was never portrayed as Ask's effort to improve search or push the category ahead. Jim says he wants to improve things for users. Ask truly wants to help you get what you're looking for. Market share will take care of itself.
Aw.
Chris questions Jim about Ask's partnership with Google. When is it time to look at them as a partner and when is it time to look at them as a competitor?
Ask.com is Google's largest global partner. They've been partners since 2002 and it was controversial then because Ask was the first of Google's big competitors to choose them over Overture. He says that this year if Ask chooses to renew with Google (or even if they opt to go somewhere else) it's going to be a multibillion dollar deal. He says that when Ask looks at search they're not just competing for users. They have their own point of view on search and that creates some co-competition – where they partner on ads and compete on search.
Chris comments that Ask had a near death experience in the dot com bomb. What kind of changes did Ask make?
The first thing Ask did was narrow the focus. They bought a 7 person search engine named Teoma and integrated it into the site. From there, it was all about product. By the time they were sold to IAC, all of their gains had come from product usage.
Chris asks if Jim is worried that Ask is going to become "the IAC search engine".
Jim doesn't seem that concerned. He says on the one hand, they prioritize and actually give IAC less favoritism. In fact, AskCity ranks higher on Google. Ask looks at the IAC companies as sources of data.
What kind of approach does Jim take with the leadership within Ask?
They put a lot of emphasis on bringing the right brain and the left brain together. Seventy-five percent of their employees are engineers or technology people of some kind, but they don't just hire from Stanford (unlike some people). Each project has a lead and the leads come from all different Ask.com teams.
Interesting to note is that most of Ask's employees still hail from the Edison, NJ offices. Because they're still sort of in the backwaters, they put a lot of emphasis on the combination of art and science and making sure things really hangs together as a product. They pay a lot of attention to the forum factors.
Chris comments that it seems like this year, we've had another outbreak of concern regarding privacy. What Ask has done with AskEraser is one of the most aggressive approaches. How does Ask see the whole privacy issue?
Jim quips that it's been a slow news summer based on how much publicity AskEraser has received. Jim says (somewhat paraphrased):
Privacy is important for some people, but most people aren't going to go crazy to make sure that nothing happens. For people for who [privacy] is that important, we're going to take the whole thing off the table. You tell us you don't want us to track anything and in a couple of hours all that stuff will be gone. That's the approach we took. It may be an issue but let's not get into all the nuances of it. If it's important to you, let's just take it off the plate.
Nice.
Chris talks a bit about social media and how people forget that Ask was personalizing things long before anyone else.
Jim comments that just because it's new to you doesn't make it new in general. StumbleUpon took what Ask was doing to a whole new level by adding video. He says Ask just got Darwin'd out. This is what the next generation of search is. The first ten years were about creating a giant bookmark list, then it was about finding the needle in the haystack, this is where we are now.
What implications will Ask3D have on search engine optimization?
Jim (again paraphrased):
I think a lot. What surprises me is that 50 percent of usage [for Ask3D] isn't in the Web results. If we were worried about market share we certainly wouldn't have done 3D. Our image search channel usage has gone way down because people are finding what they're looking for on that page. One in 10 searches comes through the Search Suggestion box. It's changing the way users interact with the page. Some of the emphasis needs to go to the content coming into the page. There's good news too, of course. We put content where our competitors put ads. There's more content on that front page. It gives the editorial part a chance to grow.
3D is just the start for Ask. They have things in the works that just take everything further. It's not just about tweaking the results, they're thinking about the entire experience. When you start thinking that way it takes you in a new direction.
When would a search advertiser want to go with you and your networking rather than Google? Jim says:
Results are placed on the page when the yield would be higher. The ads are placed when they're likely to make more money.
You have direct access to the data. If you combine our Web site and our network and our syndication network you're probably talking about 10 percent of all the searches in the US. There's a lot of money to be made in tuning specifically for ask.
A new reason to come with our Ask is that our contextual network is seen by 71 mill users.
Contextual is another good advertising solution. I think the people who do it is for the ROI.
Chris: How sophisticated do you think the big brands are with their search marketing? Where are the big players?
Jim says it hasn't been great. They're buying a lot of the SEM firms and bringing them in house. He says they still have a lot to learn. The larger ad agencies, specifically, still have a lot to learn about online. It's not just about search.
Chris: You mentioned AskCity earlier. You're doing a lot of interesting things in the vertical areas. How do you see these vertical areas as being important separately and also combined into 3D?
Users are still finding images through the main search, not by going into the Image channel. That's why Ask focuses on verticals, it's not because they want to compete with verticals, it's because every day they break out the channels users are searching for and it's travel or health, etc. It's more than just ten blue links. They don't want to leave people for dead.
What kinds of things is Ask going to do with mobile?
Ask wants to bring the Web onto the mobile device. People don't want to scroll through links. Pages aren't being customized for mobile. He says that he doesn't think mobile is all about local. If you want to get someone's batting average during dinner, you want to do it. They're focused on bringing the Web to mobile.
Talking about wireless carriers, Jim says it's easy to understand why they'd like to keep it as a walled garden but that they have to adjust. Ask is a brand that millions of people use and like, can't we all just get alone? There is a lot Ask can do for them to loyalize the carriers' user base and help them make more money.
What about Ask and personalization?
Jim says Ask is going to be doing a lot more with personalization but that they take a different approach than the other engines. He notes that just because I've searched for surf music in the past doesn't mean that I'm into surf music and that I want to be recommended it all the time. He says there's a lot on the personalization side that is overblown about how much it can do for you. The sweet spot in enhancing the value of results is in the collective where Ask puts their best first guess out there. Following that they have 50 million users a month who are using those results. They're really trying to perfect a collective search effect. That's where the value is going to come from.
Jim says one of things he's learned is that it is very hard to get people to customize on the Web. It's hard to get them to read directions (hee!). The number of people who are going to go through all those steps is going to be very small.
Chris reminds Jim that he has a clip to show and with that Jim debuts one of the new Ask commercials. And then he says my name. And I died. I am so totally famous.
Posted by Lisa Barone on August 21st, 2007 at 11:54 am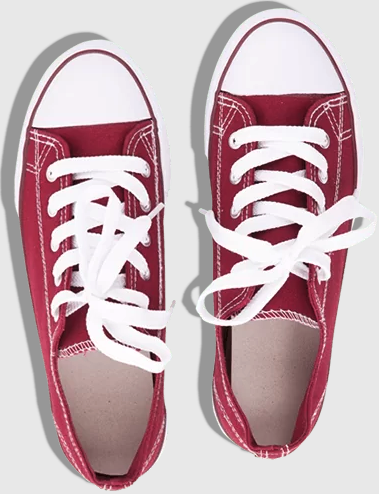 Bruce Clay
on March 27, 2021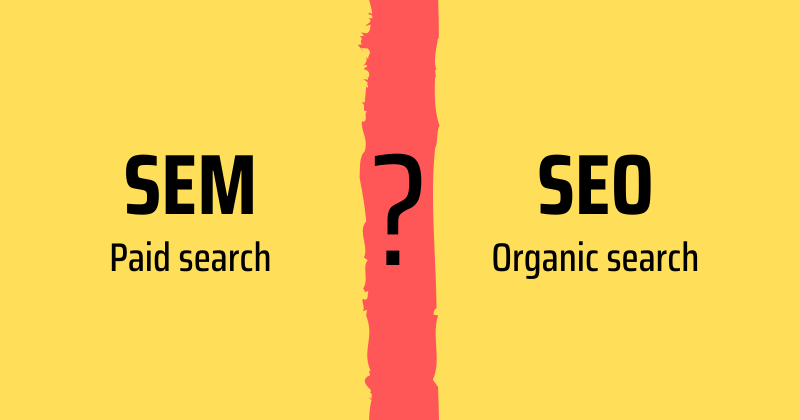 Bruce Clay, Inc.
on March 1, 2021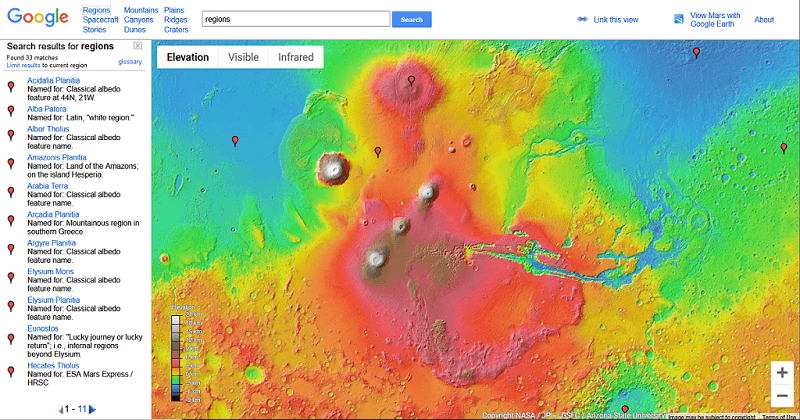 Bruce Clay, Inc.
on February 4, 2021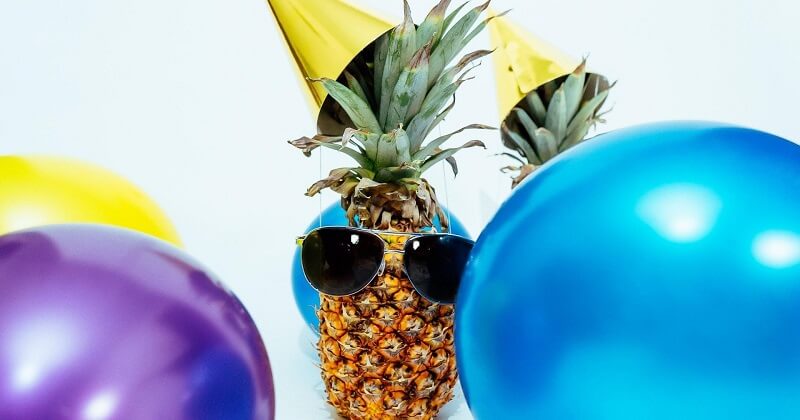 One Reply to "SES San Jose Keynote with Jim Lanzone"