Bruce Clay's "SEO Factors and Trends – Midyear 2013 Report"
---
What is the state of SEO right now, midyear 2013?
Respected industry thought leader Bruce Clay and a trusted team of SEO analysts explain current search engine optimization factors as well as forward-looking trends in this eye-opening report.
Read about the most important recent changes affecting search with our free, action-driven 20-page analysis.
A few of the factors affecting SEO covered in the report: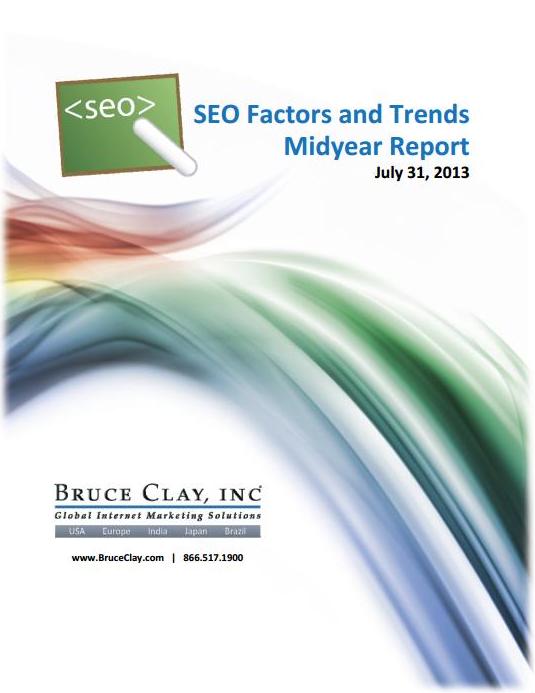 Linking penalties and Penguin updates
Local business visibility in search results
Mobile users and the need for responsive design
Google's Knowledge Graph (a game-changer)
Plan for upcoming trends in search, including:
Decreasing reliance on links
Author identity contributing to trust
Content marketing and what to focus on
What counts in social ranking signals
According to Bruce Clay, "this is the best time to be in business" if you're a white-hat SEO. Recent Google penalties have hit many site owners like a baseball bat, waking them up to the need for quality SEO. Today, web pages have to earn that first-page position in the search results with quality content — and by doing SEO right.
Fill out the form above, and download your free report.