2011 - Page 3 of 36 - Bruce Clay, Inc. Blog
November 11, 2011
Man, PubCon, you play rough! We're just plum tuckered out after trying to keep up with you in Vegas this week. With this distillation of the content we covered while liveblogging the conference, we offer up a final toast to a great show! Bon appetit!
Read more of Prime Cuts from PubCon's All-You-Can-Eat Buffet.
---
November 10, 2011
Back from the PubCon lunch and regretting that pizza. ROI = meh. But enough about the results of eating greasy foods; let's talk ROI on social; something that is always on the minds of businesses. We've got an awesome panel for you, so let's get to it.
---
We're back for another PubCon liveblog session; other than needing a strong coffee on top of the espresso I had earlier, I'm doing exceptionally well for Day 3 Vegas. In this session, we'll hear about how to make that blog work for your success. We have a three-person panel that's going to share with us some tactical tips for monetization.
---
As marketers, we spend a ton of time implementing stuff — but what are the important things to measure, and how do we measure them? That's what we're here to talk about in our first liveblog session on Day 3 of PubCon.
---
November 9, 2011
Thanks for joining us again for PubCon Vegas 2011 coverage. We've got a great lineup for Facebook tactics in this session. It's no surprise Facebook is changing every day, this session is going to help you keep up with the times.
---
Welcome to PubCon coverage Day 2. This session hosts two different topics. First is about the topic of neuromarketing, second is about managing "mega" SEO. Let's get to it!
Read more of Neuromarketing + Mega SEO — PubCon Vegas.
---
November 8, 2011
Welcome back to our PubCon liveblog coverage. We're about to get jiggy with Google Places optimization. Brian Combs of Ionadas Local is presenting for us. He promises us there will be no more Charlie Sheen references from this point on.
Read more of #Winning with Google Places — PubCon Vegas.
---
Dear Vegas, even though Night 1 of PubCon kicked my butt, I have three more days and nights to prove that you're not all that. First liveblog session of the morning and I got my fingers warmed up on my Starbucks and am ready to talk local search rankings.
Read more of Local Search Rankings — PubCon Vegas.
---
November 7, 2011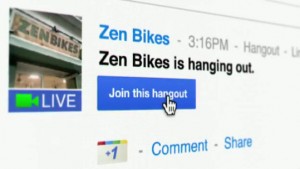 After four months, Google+ has opened its doors to brands. The resulting marketing opportunities and search implications are significant – from new search functions that could potentially shape Internet users' behavior to raising tough questions that should prompt marketers to analyze even the most core assumptions.
It can be argued that Google had made some initial missteps in the way it rolled out the social service, excluding businesses from joining and then restoring some brand pages for testing. Now we can see why brands' entrance to the social network was delayed. Local business and national brands/organizations have different forms. And there's even new search lexicon; you can use the Google Chrome omnibar to navigate to brand Google+ pages (for example, search [+pepsi] and you're taken straight to Pepsi's Google+ page.
Read more of Google+ Brand Pages Brain Food.
---
November 4, 2011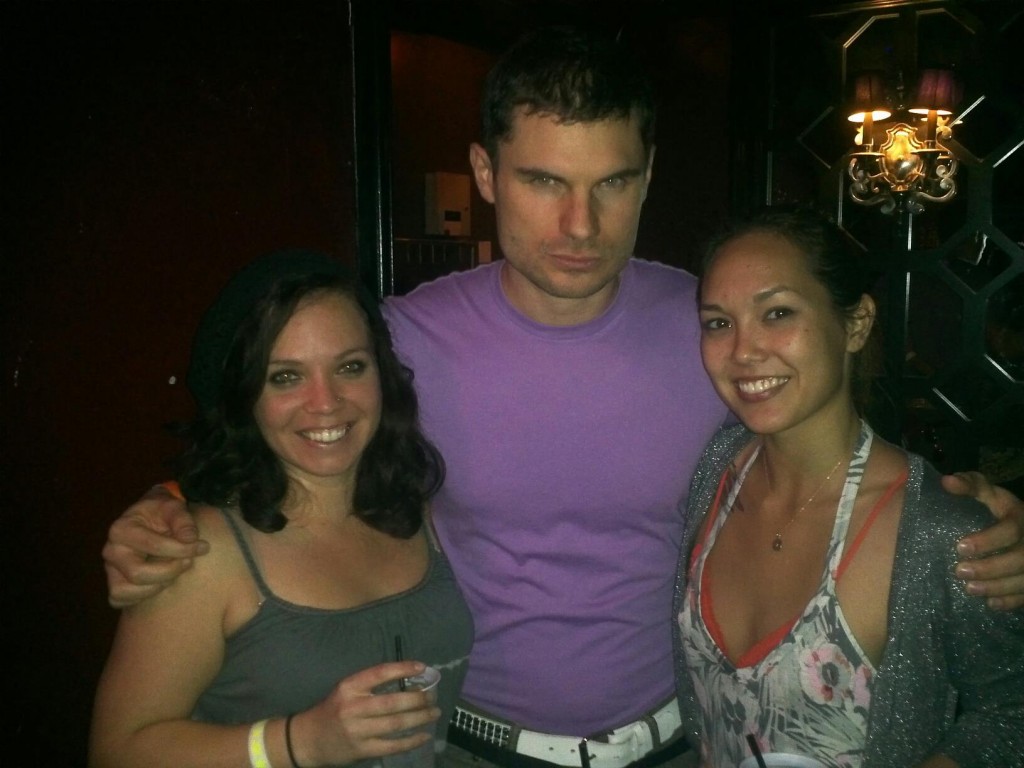 I'm coming off the high of hobnobbing with sexypants DJ Flula last night. That's Gracie and me at Avalon with our favorite YouTube comedy star killing the camera with a blue steel stare. This is right before he went to prep for his MC duties, a ritual he described as staring at himself in the mirror and crying. They say comedy comes from a dark place. ;)
But I'm not here to bum you out, man. That's what Monday's for, and we're about to roll into the weekend so sink your earbuds into this!
Read more of Friday Recap: Uplifter Edition.
---