Paid Search/Online Ads Archives - Bruce Clay, Inc. Blog
July 20, 2016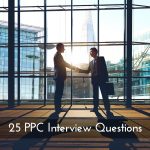 Whether you're doing the asking or the answering, both sides of the desk can use these PPC interview questions to get ready for an upcoming interview.
Need guidance on what to ask to assess a potential SEM analyst's experience and expertise? I sat down with our PPC analysts and the person in charge of hiring for pay-per-click services roles here at BCI to get the inside track. So you can prepare using our own 25 PPC interview questions!
---
June 13, 2016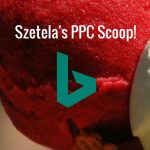 Microsoft's announced acquisition of LinkedIn today has already sent ripples through the advertising industry. Marketers are predicting (or hoping) that the LinkedIn ad platform will be merged with Bing Ads, allowing PPC advertisers to run Bing Ads and LinkedIn ad campaigns from the same dashboard.
I think the acquisition could actually be the cornerstone of an important new Bing Ads strategy: the creation and expansion of a Microsoft Display Network.
Read Szetela's Scoop.
---
May 26, 2016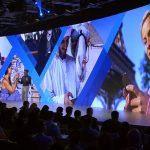 This week at the Google Performance Summit keynote we were introduced to a "completely re-imagined and rebuilt" AdWords system for a "mobile-first world."
Bigger text ads that get clicked more often
Ability to fine-tune your bidding by device type
Map ads that draw in mobile searchers near your store
New technology that better ties ad clicks to in-store visits
Ability to create similar audiences for search ad targeting
That and more is what's coming to AdWords advertisers following announcements this past Tuesday. For our PPC SEM services clients and others, we'll walk through the exciting opportunities coming out of Google Performance Summit.
Read more and find out Why the Coming Google AdWords Changes Are Mobile Advertising Game-changers!
---
April 7, 2016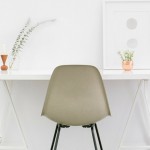 Last Thursday on Reddit, David Szetela offered an AMA to the r/PPC community. An AMA, or "Ask Me Anything," is just that — an anything goes Q&A with someone of some interest, whether a celebrity, an expert, or someone with a unique role or experience set. David, our VP of Search Marketing Operations and the director of our PPC services, kept it short and sweet, opening the floor to questions for an hour.
Then we talked about highlights on our podcast SEM Synergy this week. Give it a listen or read a transcript-recap here. As David described, it was a conversation marked by diverse PPC topics. Read the question and answers in Paid Search Ask Me Anything — An Hour of Q&A with David Szetela.
---
March 4, 2016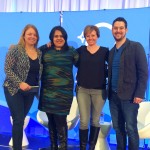 Get our liveblog coverage of this SMX West session all about shopping campaign management and optimizations.
Kirk Williams (@PPCKirk) outlines an ideal campaign setup that relies on four essential filters: campaign priority, negative keywords, shared budget and product bids.
Purna Virji (@purnavirji) covers a Paris Hilton inspired trio of shopping campaign optimization: feed optimization, creative optimization and defensive strategy.
Susan Wenograd (@susanedub) offers her tips for controlling the fire hose that is the shopping campaign, via query mapping, negative keywords and custom labels, and evaluating mobile user performance based on distance from physical storefronts.
---
March 3, 2016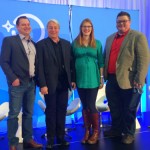 In this SMX West session of Q&A for PPC lovers, questions covered include:
How do you think speech search will impact ads?
How do you find work-life balance?
How do you create space with your clients? How do you manage clients?
What tools do you use?
Video ad tips, strategies, success stories?
What is the biggest weakness in the PPC industry?
Suggestions for testing text ads?
Read the full liveblog of PPC Roundtable.
---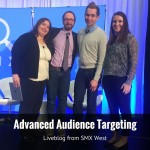 If you can do precise audience targeting, you can have more control over who sees your ads — and get more conversions for your marketing buck! In this in-depth SMX West 2016 session, we'll find out how to use advanced targeting techniques like remarketing lists, custom affinity lists, YouTube remarketing and more. The goal is to maximize your ad campaign ROI.
Speakers Joseph Kerschbaum, Mark Irvine and Amy Bishop give in-depth task lists and examples for marketers to follow. Dive in to learn more: Advanced Audience Targeting liveblog from SMX West
---
March 1, 2016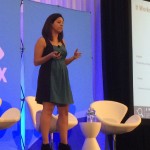 Cleo Hage, Paid Search Strategist, Wordstream, is going to talk about the future of email marketing. Yes, this is an SEM presentation.
Email is the OG of digital marketing.
Email is cluttered.
Email is growing.
Emails aren't going anywhere.
You log into things, get updates and receive shipping notifications through email. Even a GOOD email campaign has a 20% open rate. And then a click-through rate of 5% on top of that. You're left with FOMO — 80% of unopened email and 95% of lost leads.
The answer is Customer Match, the ability to upload lists of email into AdWords to create audiences for precision targeting!
Read about how to use Customer Match to target individual specific people in search ads, YouTube Ads and Gmail Ads in our liveblog coverage of this session from SMX West.
---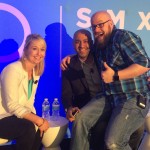 Beacons – every time there's an article or talk on them, one word comes up: explosion. Forward-thinkers and early adopters are ready for this technology to explode and today's SMX West 2016 panelists are no exception.
Read Beacons: Opportunities, Limitations & How Marketers Can Use Them Today #SMX.
---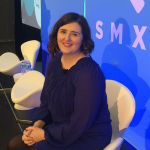 Senior Client Manager of Point It, Maddie Cary has a passion for PPC – and Beyoncé. She marries the two in her tactic-packed paid search session at SMX West 2016 titled "What Would Beyonce Do? 5 Fierce PPC Tactics To Make Your Account A Superstar."
Read the SMX Liveblog now.
---