Should I Bid on Branded Keywords in Our PPC Campaign?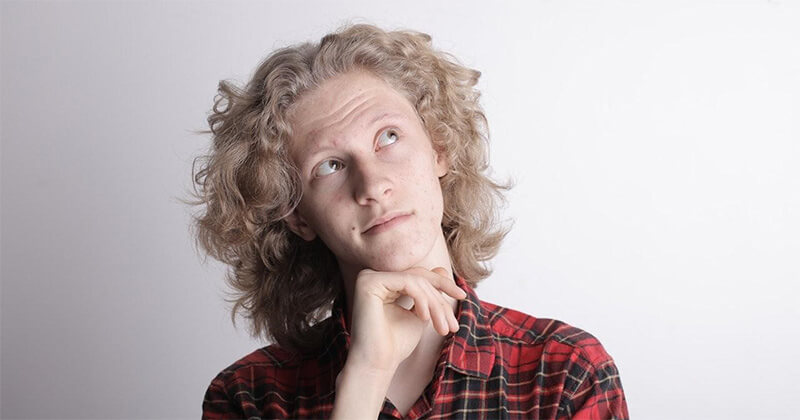 In a search advertising campaign, branded keywords are those you bid on that directly relate to your company's name and/or brands.
Whenever you talk about bidding on branded terms, an obvious question tends to come up: Why pay for clicks when our company website already shows up as No. 1 in the organic search results for our name?
OK, OK, so if you are the only ad and you are also No. 1 in the organic search results, it can be a huge waste of money to buy branded pay-per-click advertising. (I'll touch on that dilemma at the end of this article.) But for all other scenarios, it's worth checking out.
Here are three reasons you want to bid on your branded search terms in PPC:
We'll cover those first, and then I'll touch on how to control wasted ad spend related to bidding on your branded keywords.

1. Show Up So Your Competitors Don't
One of the first arguments for bidding on your branded terms is because your competition can. Yes, your competitors can and will bid on your company name and your branded keywords so that their ads show up when someone searches for your business, product, etc.
And then, they can steal your traffic and business. People might click on your competitors' ads for many reasons.
Maybe they are multitasking and just select the first result without looking closely. Maybe they don't know it's an ad and think it's an organic listing instead. Or maybe the competitor's ad points out your shortcomings, persuading a thoughtful searcher to visit their website instead.
Whatever the issue, you want to be sure your company is showing up for a search on your brand. Case in point: A search for the branded term "quickbooks" is stuffed with competitors' ads.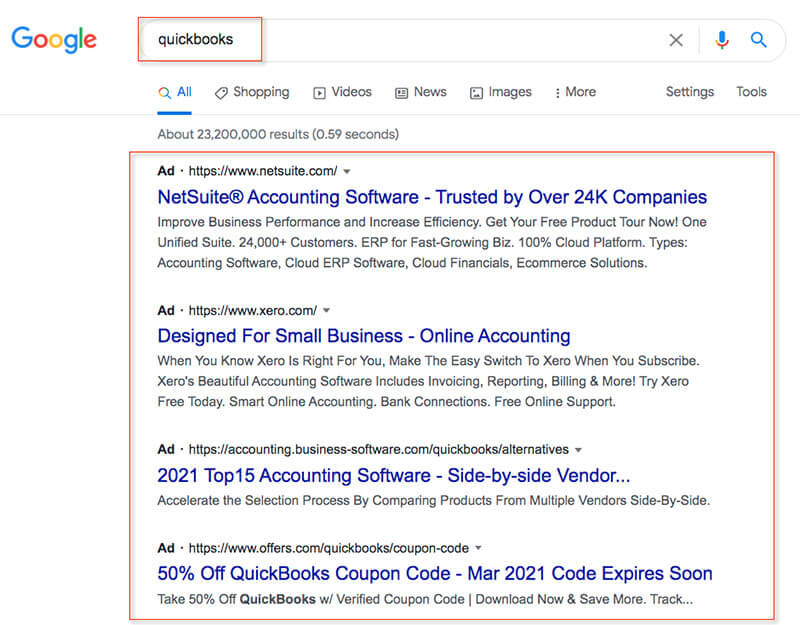 By the way, you can find out who is bidding on your branded terms in Google Ads. Once you have a branded campaign, navigate to your Google Ads account > Auction Insights. When you know who is bidding on your terms, you can plan a counterattack.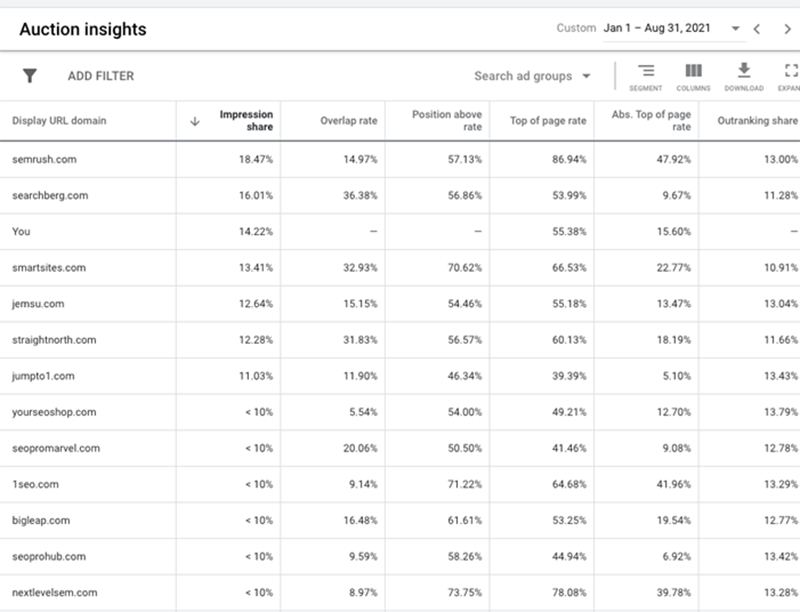 If you feel the competition is infringing on any trademarks, you can file a complaint with Google Ads here. And, if they are violating Google Ads policies, then you can also report the ad. Or, you can simply reach out to the competitor and have a conversation.

2. Get More Visibility in the Search Results
The organic "blue links" represent only one area of the search results page that you want to own for your branded terms. The more you can show up in the search results, the better! Ranking with SEO and running a PPC campaign simultaneously can reinforce brand awareness and increase conversions.
For example, the search below returns both organic and paid results owned by the brand: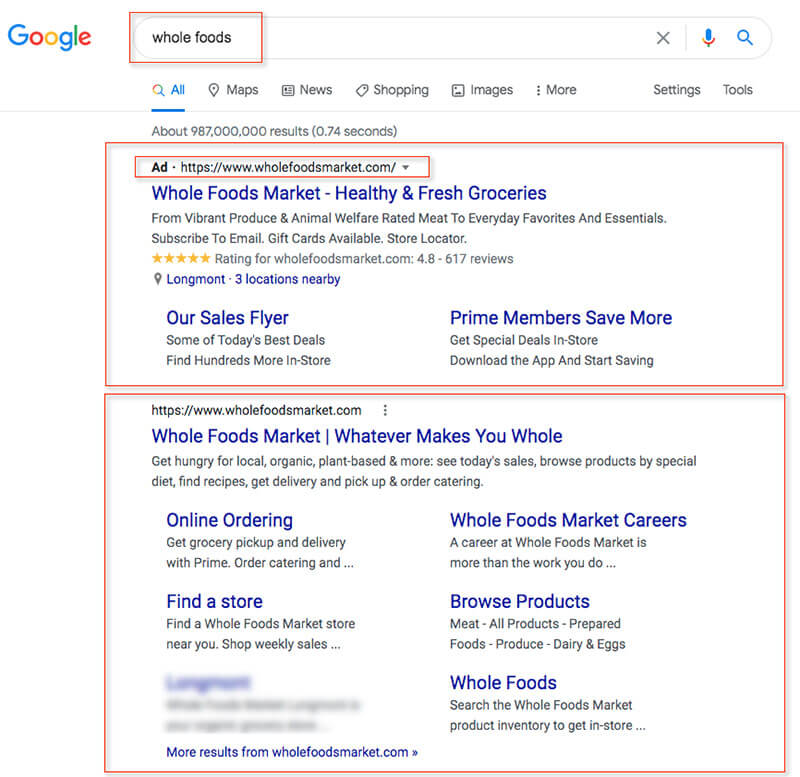 For more on this concept, check out our article on how to have a whole-SERP SEO strategy.

3. Control the Messaging
When someone searches for your brand name and your website shows up in the organic search results, the displayed snippet is usually pulled from your homepage's meta data. While you do have control of what you put in your meta data, you don't always have control of how Google will display it.
Not only does an advertisement give you a lot more control over the messaging, but it also gives you a chance to play with more compelling ad copy than you might want in your homepage's meta tags.
Here's an example of how an ad can really make up for the lackluster organic listing of a popular shoe company: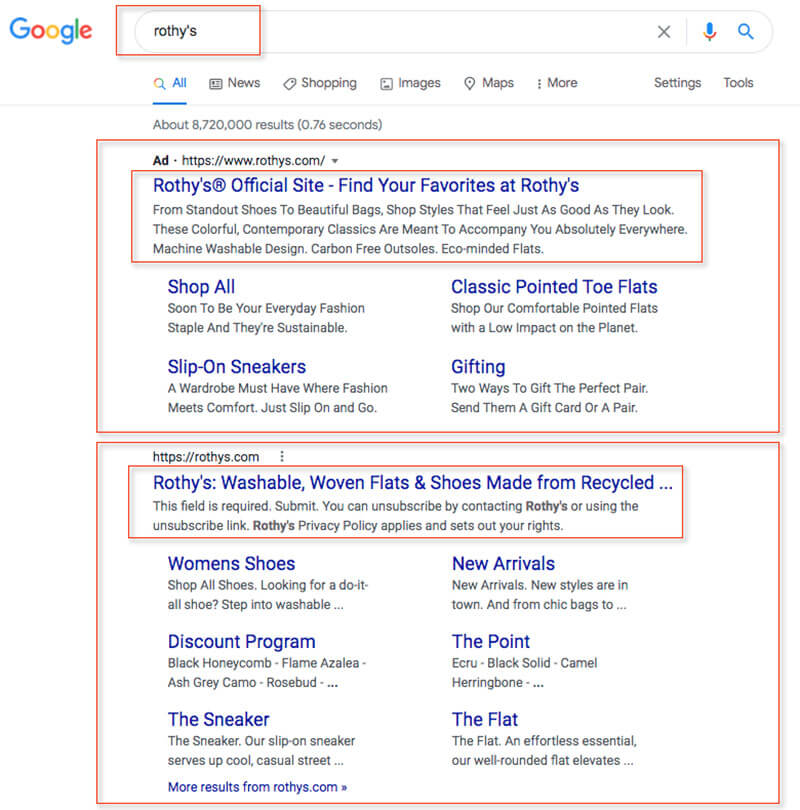 For more on how meta tags actually work, check out our beginner's article on meta tags.
Don't Waste Money by Bidding on Branded Keywords
Alright, so we've covered the reasons why bidding on your branded terms is a good idea. But when is it a bad idea?
If you have the only ad showing on the search results page AND you are the No. 1 organic result — that's when you shouldn't pay for PPC.
That scenario can result in thousands or millions of wasted ad spend dollars per year depending on the size of your traffic. (Side note: It looks like the Whole Foods example above currently falls into this category.)
So, what to do? Try doing a quick search with your brand name here.
If you see that you have the only ad followed by the top organic result, then you need some way of mitigating the cost of people clicking on your ad and wasting a lot of your money. Since ads change all the time, this could require some diligent monitoring.
There are tools out there that can help with this; in fact, we deploy one of them as an extension of our PPC services.
The tool we use figures out if you have the only PPC ad and if you are also the first organic result. It then tells Google Ads not to show the ad on the results page for that query. That way, the user never sees it and you don't waste ad spend.
This is the kind of thing you need to do to manage wasted ad spend related to bidding on your branded keywords.
At the end of the day, you want to have more control over how your brand shows up on the search results page. Bidding on branded keywords in your search advertising campaign is a no-brainer — so long as it doesn't end up wasting money.
At Bruce Clay Inc., we offer expert PPC services that focus on reducing waste and maximizing return for your advertising budget. Contact us today for a free quote.
Posted by Bruce Clay on September 13th, 2021 at 9:59 am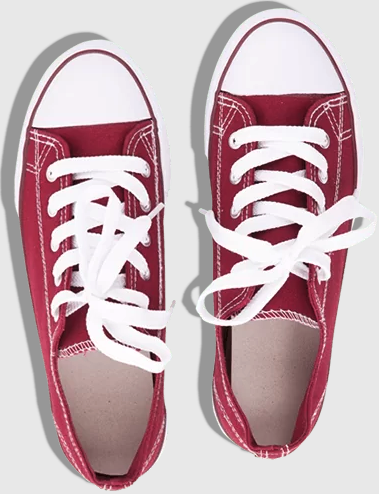 Bruce Clay
on May 26, 2021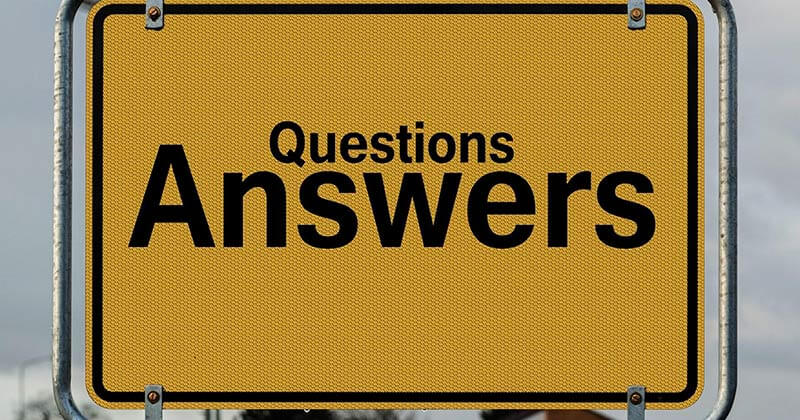 Bruce Clay
on October 29, 2020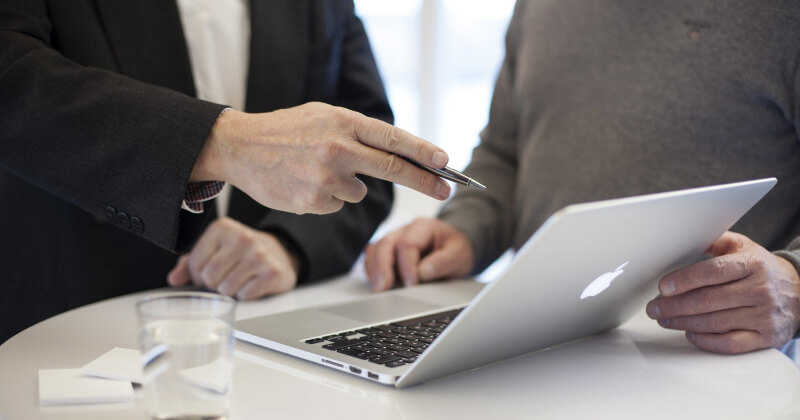 Bruce Clay
on October 27, 2020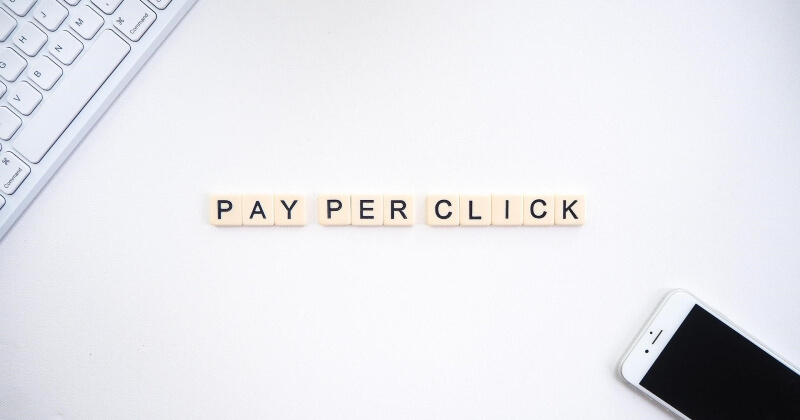 4 Replies to "Should I Bid on Branded Keywords in Our PPC Campaign?"