SEO Content Archives - Bruce Clay, Inc. Blog
July 7, 2015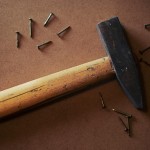 This edition of Free SEO Tool Alert highlights Bruce Clay's most popular free SEO tool, the Single Page Analyzer. This robust tool breaks down critical on-page elements — such as tag information, word and phrase usage, and readability — and produces insightful reports that identify problem areas, aiding the optimization of web pages. Access this tool without logging in from the Free Tools page on SEOToolSet.com. Learn how to use the tool, how to make sense of the data, and get practical tips on how to leverage the information from the tool to enhance your web page. Discover how to use the Single Page Analyzer.
---
April 13, 2015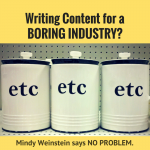 In digital marketing, we talk a lot about content. Emphasizing the importance of quality content and then sharing our tips, tricks and the latest tactics can make content writing seem exciting and sexy. But the truth is, some topics and industries just feel b-o-r-i-n-g. As a writer or the person in charge of writers, how can you turn boring subjects into good content?
Creating engaging content marketing for boring industries is something I know all too well, as I got my start in this industry as a writer. I wrote on everything from LED billboards to personal injury to self-storage units. I remember what it was like to listen to fantastic presenters talk about the magic of writing great content. Then I would go back home, sit in front of my laptop and the reality would hit me again — my topics were boring, or at least they were to me. Eventually, I figured out how to overcome my writer's block and bring those boring subjects to life.
Read more of Creating Content for a Boring Industry? No Problem to learn the top three tips that helped me when I was writing content and then later managing writers:
Develop real-life stories.
Keep your eyes open for inspiration.
Focus on being practical and personal.
---
April 9, 2015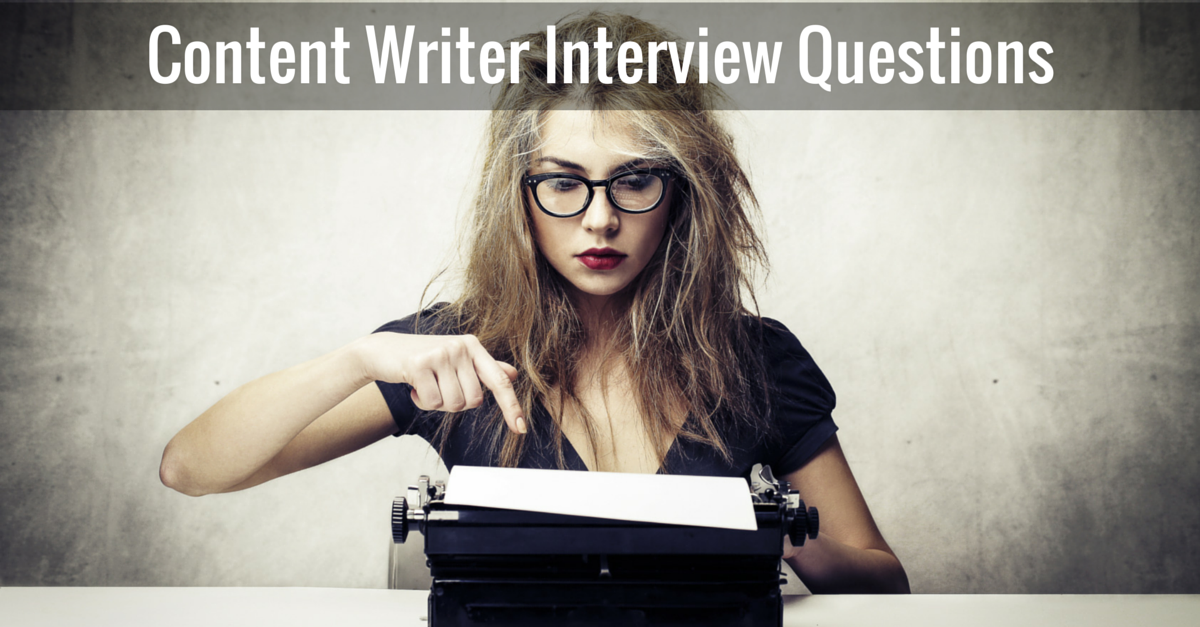 The Internet runs on content. One of the best investments a business can make is hiring an in-house writer tasked with being the voice of the brand online. Content is critical to successful digital marketing, and with algorithm updates like Panda and Hummingbird, it's clear Google agrees. That's why many brands and businesses hire full-time, in-house content writers. There's no denying a qualified content writer can take your digital marketing to the next level. As a testament, Bruce Clay, Inc. has four full-time writers on staff.
"Think of everything that could be made better with refinement by a professional writer. There's the website and blog, email marketing, everything social media from posts and profiles to customer service and reputation management, marketing collateral including white papers, downloads, press releases, and the kinds of creative content marketing pieces that are the currency of social media today," said Virginia Nussey, the content and media manager here at Bruce Clay, Inc.
But not just anyone can type out the next Great American Blog Post. Finding the right content writer is a challenge. Make sure they're educated (ideally with a degree in English, communications or journalism) and experienced (ask for their three best writing samples). The following questions (pulled directly from Bruce Clay, Inc. interviews) are great questions to ask during your content writer interview. Questions like these give you a full picture of your prospective writer's skills.
---
March 3, 2015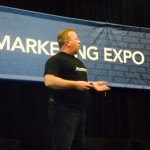 David Wallace is the founder and CEO of SearchRank. He's going to present a mini session at SMX West 2015 on best practices for marketing with infographics.
Infographics are AWESOME! We're overloaded with information today. We're visually inclined and with infographics we can learn quickly and digest info.
Read about the four styles of infographics and what marketers do have to do and what to avoid when creating and sharing them.
Read the liveblog coverage of this SMX West mini session.
---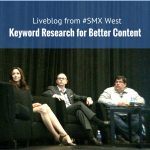 This report from SMX West 2015 takes place on Day 1 of the conference. Session moderator Matt McGee prefaces the presentations with a reminder that the poor keyword has been under attack with things like [not provided] and others. Later today, there will even be a session called "The Keyword Is Dead." This session's speakers would disagree with that. The presentations by Mindy Weinstein of Bruce Clay, Inc., Gene Skazovski of Tongal, and Bill Hunt of Back Azimuth will highlight three parts of the research process for keywords.
Read more of Keyword Research for Better Content & Audience Engagement
---
February 24, 2015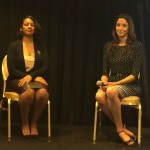 Mindy Weinstein, director of training at Bruce Clay, Inc., shares three pieces of advice for creating content when businesses are "boring" or topics are not usually addressed in polite company. Read on to find out the importance of developing real life stories, keeping your eyes open for inspiration, and focusing on being practical and persona.
---
October 2, 2014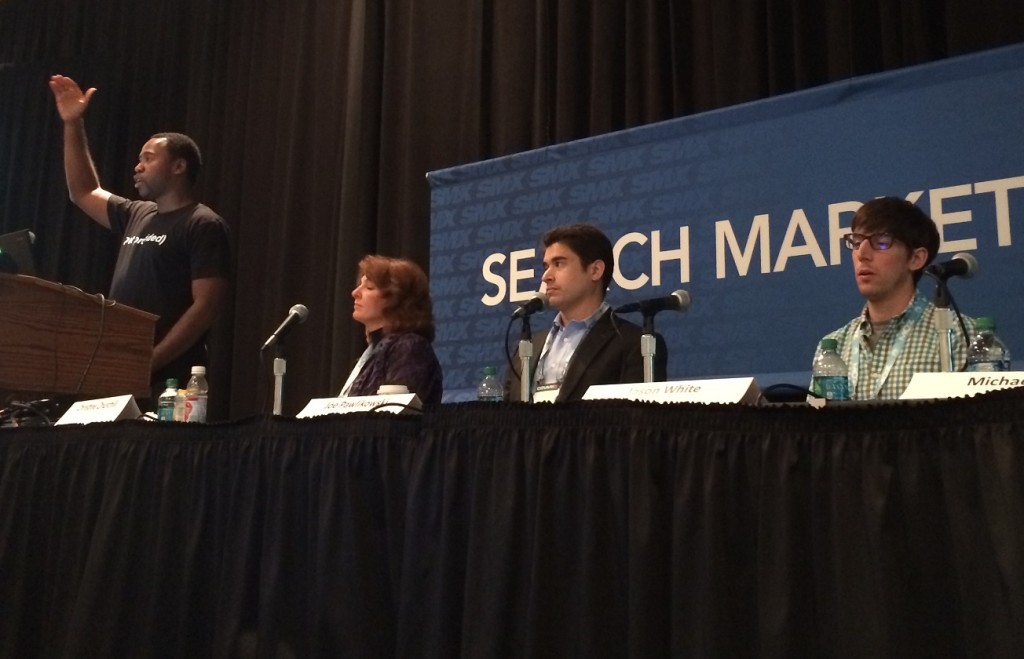 SEO masterminds Michael King, Jason White and Joe Pawlikowski share their top insights on keyword research. Discover their favorite tools, tried-and-true tactics, thoughts on persona research, (Not Provided) and much more. In this session, learn what keyword tools the pros are using, how to set client expectations from the start and the importance of mapping keywords to match the intent and vocabulary of your audience.
Read more of Keyword Research for Better Content & Audience Engagement.
---
September 30, 2014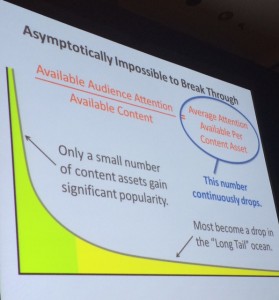 Content may be king, but content marketing is a constant battle for information. Even if you make it to the top of the heap, someone's gunning for your head. Most marketers fight this fact by creating more content, spending more money on content, and it's asymptomatically impossible to break through.
Well, today we're at the forefront of a movement to make technologists and marketers talk to each other. This session is called "The 4th Wave of Content Marketing: From Passive to Interactive" and it's about the next thing in content. Don't just publish more, make it interactive with marketing apps.
Read more in The 4th Wave in Content Marketing.
---
August 5, 2014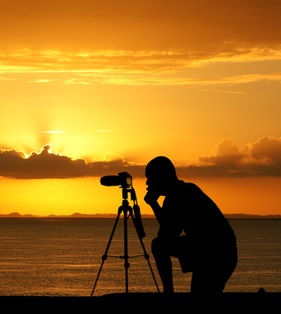 According to eye-tracking research, people actually look at online photos only 42 percent of the time — and the images they look at only hold their attention for less than a second. After extensive eye-tracking research, Jakob Nielsen and Kara Pernice concluded that there were clear factors that attract and repel online readers.
"There are some very creative, captivating images … graphics that evoke emotion, graphics that relay a message far better and faster than words, and graphics that illustrate a process or instructions. People look at and respond positively to these graphics. But generic and pointless images are about as compelling as a garden slug."
When creating blog posts or web pages, images are a critical factor for both reader engagement and search engine optimization (think ethical ALT attributes and optimized file names). Readers love images. Photos draw them in and make them want to read the content. Pick up any magazine or newspaper — every article and ad speaks to this. Photos can work to inspire a feeling or clarify a concept, and they are always useful in making a page more interesting just by breaking up the text.
There are hundreds of thousands of artwork options available online — but not all photos are created equally. If you want maximum engagement, consider these five factors when making your selection.
Read more of Make an Online Photo Engaging: Tools and Rules to Help Edit Images.
---
July 31, 2014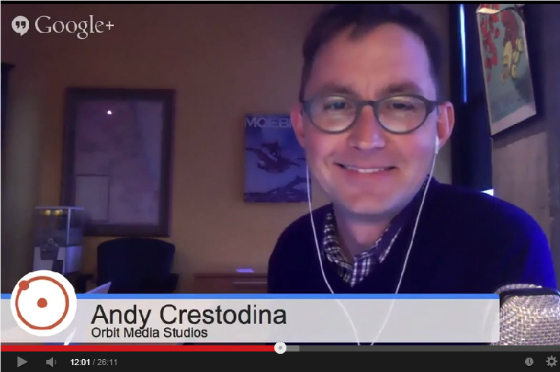 Of the many types of content available to marketers, the humble market survey may be one of the least used. After all, surveys take a lot of planning; they require lots of people's participation; they need technology to make them work; and results require some scientific analysis. And those steps are just the beginning, to give you something to talk about!
With so much work involved, can running a marketing survey be worth it?
Content marketer Andy Crestodina says the answer is a resounding yes — if you apply what he calls the "Missing Statistic Theory." Having just completed a massive survey of 1000+ bloggers for Orbit Media Studios, Andy gives lots of practical insights for running a successful survey and how a marketing survey can make a website THE go-to source in an industry for years to come.
---