SEO Archives - Bruce Clay, Inc. Blog
November 23, 2016
The mobile user experience really matters to Google. Proof:
• As of 2015, more searches are performed on mobile than desktop, meaning mobile is the main device used worldwide for the majority of online browsing time. Google has been strongly emphasizing the mobile-first perspective ever since.
• In April 2015, Google made a pre-announced update to the algorithm that ranks mobile search results. A website's mobile friendliness officially was dubbed a confirmed ranking signal for mobile search rankings.
• In late 2015, the Google Quality Rating Guidelines were updated with screenshots from the perspective of mobile devices.
• In November 2016, Google pre-announced an update to its search index, moving to a mobile-first index. This means that Google uses your site's mobile version in ranking calculations.
• And this coming January 2017, sites that show an intrusive interstitial in the transition from a mobile search result to the content clicked will not rank as highly in Google results.
Google is optimizing its users' mobile search experience and webmasters must be in lock step.
Consider this checklist your mobile SEO go-to resource.
Read The All-In-One Mobile SEO & Design Checklist.
---
November 16, 2016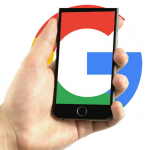 Google reaffirmed in a Nov. 4 post on the Webmaster Central Blog that a mobile-first index is coming.
I think many people have heard the news. I think many of those people are confused by it.
Are you clear on how a mobile-first index will impact your websites, clients and mobile SEO strategy?
See how many of the questions on this eight-question quiz you get right. You'll also get our mobile-first checklists.
Take the Mobile SEO Pop Quiz.
---
October 19, 2016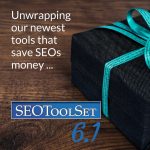 We have a new set of tools that, once you use them, should make you a better SEO.
They save time, identify issues, help with ranking and more. And the subscription price is the real present …
Read more of Unwrapping New SEO Tools That Save You Money: SEOToolSet 6.1
---
September 29, 2016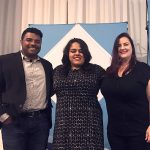 By 2020, there will be 200 billion voice search queries per month and more than half of searches will come from voice search, according to comScore research. Digital marketers need to invest in strategies that target voice searchers.
Read Learn How to Optimize for Voice Search NOW to get tips on optimizing for voice search with perspectives from a search engine (with Bing's Purna Virji), a publisher (The SEM Post's Jennifer Slegg) and an SEO (Elite SEM's Tony Edward).
---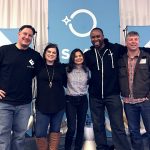 Meet the SEOs is a key SMX session where digital marketers are able to ask four leading digital marketers any question they have. The panel, moderated by Search Engine Land Founder and Editor Danny Sullivan, features:
Duane Forrester: Vice President of Search Operations at Bruce Clay, Inc.
Mike King: President and Founder of iPullRank
Hillary Glaser: SEO Manager at Campbell Ewald
Alyeda Solis: SEO Consultant at Orainti
They tackle many current topics in Leading SEOs Discuss AMP, PWAs, URL parameters, featured snippets, KPIs and more.
---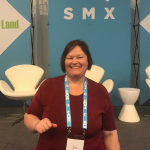 Link removal specialist Sha Menz has a word of warning for SEOs: Manipulating the link game is like everything else — it's all fun and games until someone loses an eye.
A superhero SEO can come along and save your site, but there are much more powerful things your superhero SEO could be doing rather than link cleanup.
Read 17 Ways Link Building Can Go Awry for 17 areas where link building can go awry and 3 ways link building can be done best!
---
September 28, 2016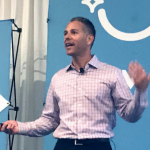 Want to earn Featured Snippets in Google Search? Glenn Gabe, the president of G-Squared Interactive, shares how to increase your chances of earning a Featured Snippet.
Featured Snippets are incredibly powerful and can drive more traffic than a No. 1 result. According to Gabe, Featured Snippets build nearly instant credibility.
Gabe shares a client case study. A Featured Snippet yielded 41,444 clicks in 90 days, accounting for 73% of the client's traffic from Google. The CTR? 13.2%.
Gabe answers common questions about Google Featured Snippets, from when they show up to how to earn them, in this report from SMX East 2016.
Read the liveblog: Glenn Gabe on How to Earn Featured Snippets.
---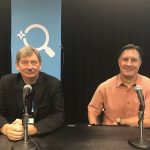 Representing Bruce Clay, Inc., Bruce Clay and Duane Forrester hosted an AMA (ask me anything) session at SMX East 2016. The audience is packed and ready to dive into hot SEO topics including:
• Starting an SEO business
• Reviews as ranking factors
• Inorganic link clean-up
• Redirects in light of link penalties
• Communicating SEO priorities to developers
• Moving to HTTPS
Read the discussion and insights on these topics and more in the SMX session You Ask, We Answer: SEO AMA with Bruce Clay and Duane Forrester.
---
September 26, 2016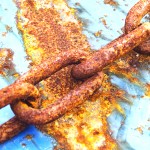 The search engines' disavow links tools are needed in today's link penalty environment. As with all powerful tools, they come with questions about proper use and concerns for abuse. It doesn't help that site owners have no insight into disavow data held by Google and Bing. As is often the case, SEOs have become comfortable with the unknown.
Are you at risk for a Penguin penalty? What about in the next update?
Are you a victim of negative SEO? Are you sure?
How do you know if you have backlinks that others have disavowed?
Would you like to know if another site has disavowed your pages?
On Monday, June 1, we announced the launch of our DisavowLinks service, a new tool that complements and brings transparency to disavow data. Shared at SMX Advanced, the crowdsourced tool was buzzed upon as it provides the search marketing community with much-needed balance to data ownership. Read more about the DisavowLinks tool.
In the meantime, let's talk about the whys, whens and hows of the search engines' tools for disavowing links. For steps on disavowing links with both Google and Bing, read the complete disavow link guide.
---
September 23, 2016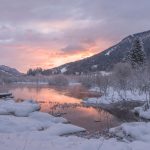 Editor's note: We're updating this post as we get more news and comments.
Big news in the world of search this morning. Google released a major update to its link analyzing algorithm, Penguin, today. This latest update is the long-anticipated upgrade that will help sites previously penalized by Penguin get out from under the SEO shadow of spammy paid links.
Read comments from our VP Duane Forrester and Google Webmaster Trends Analyst Gary Illyes in this post.
---