Bruce Clay Blog : Internet Marketing Optimization
May 7, 2013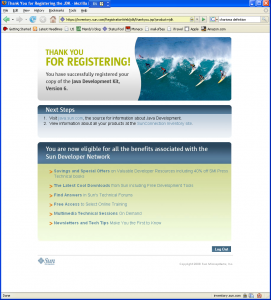 The Thank You page is the page that a lead (aka, a potential customer) will land on after filling out a web form, making a purchase, or completing another online task that you, the business, deem worthy of recognition.
By taking the action that led to the Thank You page your customer, or potential customer, has proverbially tapped you on the shoulder to let you know they are interested in your product or service. They acknowledge you, and they like you! Now what? How do you nurture your relationship with them so they will remember you and feel inspired to take the next step? How can you use the Thank You page to funnel your qualified leads to the pages you want them to visit next?
Whatever you do, it's critical to make sure you leave them feeling satisfied and engaged, not confused.
To help you get started creating Thank You pages that convert leads into sales and strangers into brand loyalists, this blog post offers suggestions for approaching Thank You page creation in three stages: creating a foundation and getting ready to launch; on-page content creation; and using analytics to track success after your page or pages go live. On Thursday, I'll be back with part two of this series to go into more detail about how to choose a Thank You page call to action that is focused, engaging  and in alignment with your brand goals.
Read more of How to Create a Thank You Page that Engages and Converts.
---
May 6, 2013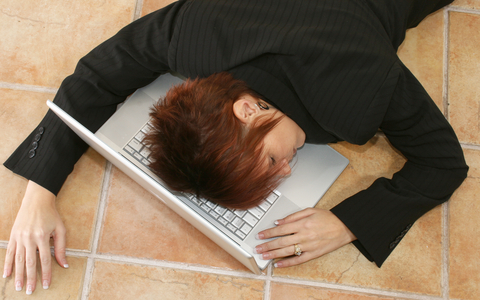 Have you ever had more than 1,000 unread emails in your inbox, 95 percent of which you have no interest in opening? Sure, you delete an email here or there, but sifting through them all to make sure you're not deleting anything you might actually want to read can be daunting, especially when you know you'll only have hundreds more to sort through the next week (or day, in particularly bad cases).
And that's how the email problem grows, with more and more cluttering your inbox until you just want to delete the whole account and start over. But you can't. Because that email is established with Amazon, Paypal, eBay, Chase, Groupon, Facebook, Twitter, LinkedIn, etc., and deleting it would just cause hassle of a different kind. Not to mention the fact that that email is perhaps the address you've established a professional reputation with.
Read more of Tired of Spam and Unwanted Email? 4 Steps to Optimize Your Inbox.
---
May 2, 2013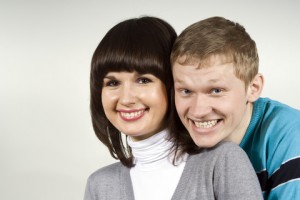 It's a very, say… interesting… point in your career as a search marketer when you begin to draw parallels between the optimization you do for websites, and the (potential or actual) "optimization" you do for your own personal growth purposes. And I don't mean "myself as a brand" personal growth purposes — I mean straight-up [...]
---
April 4, 2013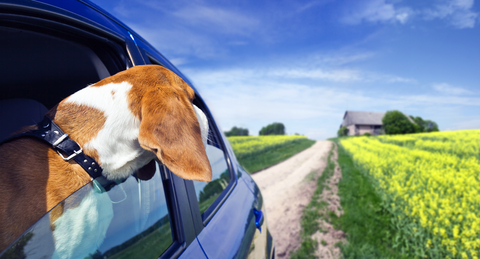 It's been three years since I became one part of a team that serves as the voice of Bruce Clay, Inc. And boy, has it been an awesome ride. Being in a position of communication on behalf of a company comes with a lot of responsibility. Every week, you are out there repping a brand the best you can, and trying to create a valuable experience for the community that surrounds it.
And I hope that's what I've done for you, dear readers. Over the years, I've given my all reporting on search marketing issues (almost 300 posts for the blog!) because the Bruce Clay brand has been and always will be synonymous with education. It's admirable that this company has contributed to its community the way it has for more than 17 years now.
And I've enjoyed being a part of it. Helping businesses solve problems and participating in the idea-exchange that's amazingly a "standard" practice within the search industry, well it's really something special.
---
March 25, 2013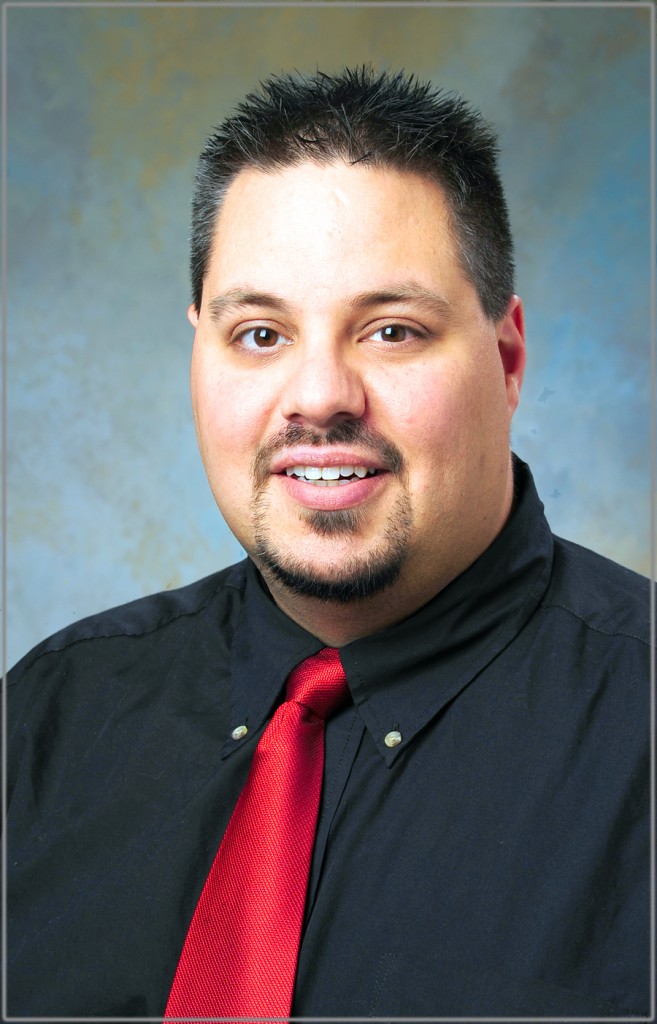 Mobile marketing is a hot topic and it's not going away any time soon. In fact, businesses need to embrace mobile websites — and soon — in order to stay ahead of the curve and their competition. As our world becomes more and more mobile each year, marketing to those "on the go" takes a mobile-ready site and the ability to understand the behavior of the mobile audience. In today's post, I chatted with SES New York speaker and marketer Thom Craver, who offers insight into mobile websites and marketing, what you need to do first, how you can measure your efforts and more.
Read more of Mobile Websites and Marketing – Where to Start
---
March 18, 2013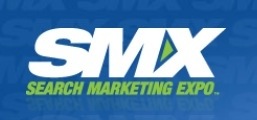 Last week at SMX West, we covered 11 conference sessions here on the blog. If you haven't looked to see if any of them are relevant to your interests, check out my reports here. Sessions on optimizing for Google Knowledge Graph; advertising with Google AdWords enhanced campaigns, YouTube TrueView ads, Facebook and Twitter; an intro to the new Facebook Graph Search; and SEO best practices from Bing and Google reps are all in here.
Read more of the SMX West Liveblog Post Round-up.
---
March 8, 2013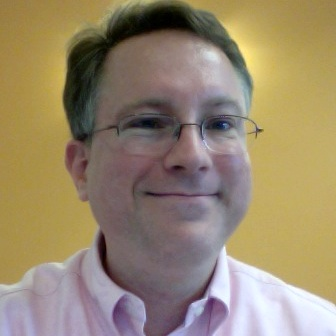 Mobile marketing. We keep hearing about it, talking about it and being advised by Google and others that we have to stand up and pay attention to the multiscreen world we live in. And it's true. Pretty soon, we'll be moving out of the "this is a cool idea, let's do it someday" phase into a more pressing requirement. And it's coming fast.
Scott Brinker is co-founder and CTO of ion interactive and author of the blog Chief Marketing Technologist. There, he discusses more traditional marketing concepts tied to the technology we have at our fingertips today.
Instead of talking tactics, I wanted to explore with him the "why" behind mobile marketing. So today, we'll hear more about the driving force behind the way we market, and the intersection of tech and marketing. I think you'll enjoy his insight.
---
March 4, 2013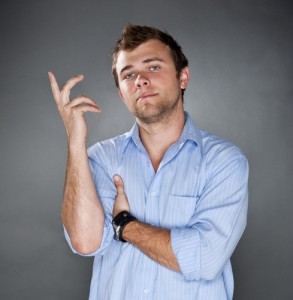 SMX West is a four-day search marketing conference taking place in San Jose, CA, next Monday 3/11 through Thursday 3/14. If you've attended an SMX conference before, there's a good chance you're already registered to attend next week's event – since you know just the kind of first-class information and action you can expect. If you haven't attended SMX or aren't sure if you can make it next week, if you're at all on the fence, or if you're not sure what the payoff of attendance might be, read on.
This is an interview with Jake Larsen, an SMX West speaker and a brilliant YouTube marketer. I asked Jake to explain the critical components of using YouTube as a marketing channel. As you'll see, if Jake is any indication of the quality ideas, tactics and advice shared by the hundreds of SMX West speakers next week, well, you just can't miss it. If you find yourself convinced after reading this interview, be sure to register with discount code SMXW13bruceclay for 10% off. And sign up for Bruce Clay's SEO workshop for a one-day SEO intensive that will boost your week and Internet marketing skill set.
But right now, let's think video. Have you created a video for your business? Have you considered the engagement and awareness possibilities of YouTube? Are you wondering where to begin? Jake Larsen is the video marketing manager at ZAGG, an electronics accessories company whose YouTube channel ZAGGtv boasts 23 million channel views and improved online sales 65%. YouTube even asked ZAGG to be a YouTube Ambassador, tasked with helping other businesses use YouTube to best effect. Follow Jake on Twitter, @JakeLarsen7, to access his ever-ready insights into leveraging the opportunity of YouTube and video for business. Case in point…
Read the interview with Jake Larsen.
---
February 11, 2013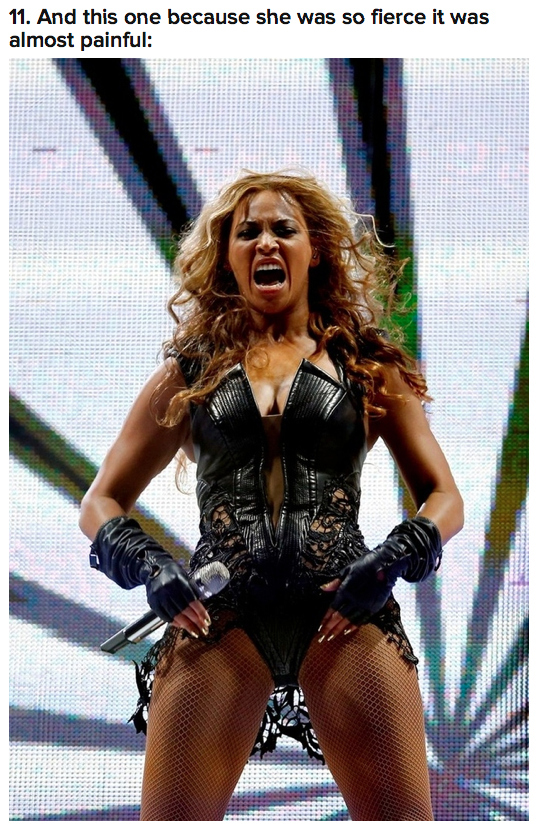 Beyonce is basically perfect. But after her fierce Super Bowl halftime show performance, the haters came out because, predictably, haters gonna hate.
Now if you're as gorgeous, talented and confident as I imagine Beyonce is, there's just no way you let some Internet trolls phase you. At least, as far as the public is concerned.
So what in the world was her publicist thinking by asking Buzzfeed to remove unflattering pics of B mid-performance? As you'd expect, if you ask a site that thrives on mocking, well, anything, you'll only get more mocking in return. Makes you wonder who's idea it was. Could a publicity company in this day and age commit such an obvious faux pas? When you consider this is the publicity company in question, the extent to which they fail at the Internet becomes clear.
Read more of The Talk's the Same but the Game Has Changed. Or Has It?
---
January 21, 2013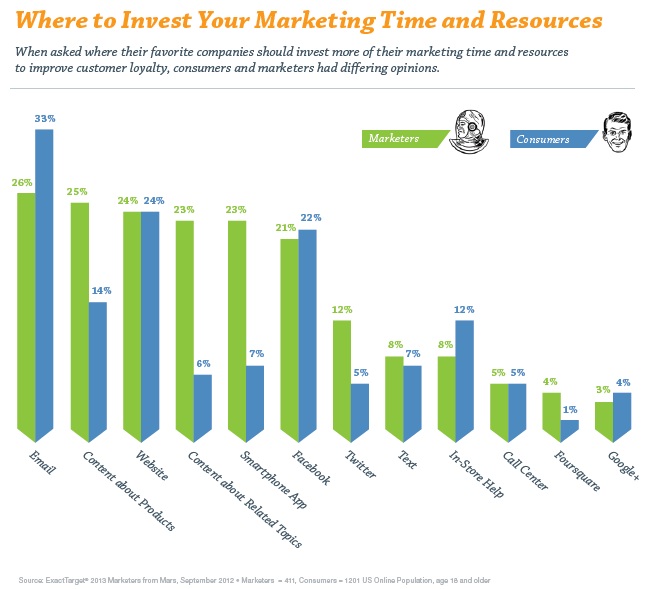 Any good decision-maker knows that it's not what he or she likes when it comes to making sound business decisions. Sure, we know what's in our gut, and we should trust that voice, but decisions are to be made with trusted data, too — whether it's counsel, research or something else. Businesses and their marketing [...]
---