Internet Marketing Optimization Archives - Bruce Clay, Inc. Blog
April 15, 2016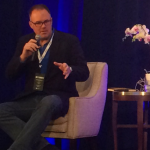 Search Engine Journal hosted an exclusive event limited to 150 digital marketers. The second annual SEJ Summit featured eight industry leaders from companies including Google, Microsoft, LinkedIn and Disney.
Several key themes that emerged from the exclusive day-long event in Santa Monica:
Think of your users as humans. You're not an SEO optimizing for a user, but a person optimizing for another human.
We live in a multiscreen world. You never know where someone will be interacting with your content. #ResponsiveDesign
Accelerated Mobile Pages (AMP) is gaining momentum and regardless of your industry you need to be ready to implement.
Read the full report!
---
March 11, 2016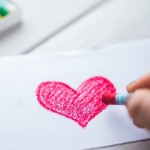 This guest post by Aaron Bart, VP of Creative Services at our friends 3Q Digital, describes a concept that can be hard to put in tangible terms, but which we all strive for as marketers: becoming a loved brand. Loved brands don't get that designation overnight. They earn that place in their customers' hearts because of trust, innovation and technological advances proven over time.
Let's take a look at some of the concrete examples of successful brand building done by REI and Zappos, and end by answering the critical question: how can we as digital marketers use the tools at our disposal — audience targeting and user experience design — to build our own loved brands. Take it away, Aaron.
Read To Be a Loved Brand.
---
March 2, 2016
Kim Thomas, director of Digital Advertising at Wheelhouse Search, is teaching the SMX West 2016 audience how she is making her search campaigns as efficient as possible. Who doesn't want to learn about that? Let's dig in! Read the liveblog for her 10 PPC Hacks, Tips and Tricks.
---
February 10, 2016

It's that time of year: digital marketers from all over the world flock to Silicon Valley to talk SEO, PPC, content marketing, social media and more at Search Marketing Expo (SMX) West on Feb. 29 – Mar. 3. Every year the conference attracts thousands of attendees as the industry's best and brightest take the stage to share big picture pep talks, compelling case studies, and the latest best practices they've expertly honed.
Virginia Nussey and I will be reporting live from SMX West so that, even from your office, you can virtually attend the conference. Jump ahead to the SMX West 2016 liveblog schedule below to see the sessions and speakers to expect on our blog, or read on to discover the many opportunities to connect with the Bruce Clay, Inc. team in the coming weeks.
---
January 13, 2016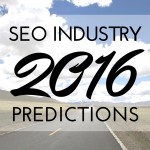 There's a word for fear of change: metathesiophobia. The way search, media, technology and consumer behavior change from week to week, it's not a phobia that SEOs can afford to harbor.
Instead, digital marketers race to get ahead of competition, ahead of algorithm updates, and ahead of upcoming technologies with early adoption and forward-looking strategy.
Where to start? Right here. Bruce Clay is joined by Duane Forrester, David Szetela, Cindy Krum, Eric Enge, Larry Kim, Maddie Cary, Dan Petrovic, Richard Baxter, Marcus Tandler and Andre Alpar in sharing annual predictions for the online marketing industry. What will you do with this foresight into the year ahead?
Read 43 Reasons SEOs Can't Fear Change: 2016 Digital Marketing Predictions.
---
December 29, 2015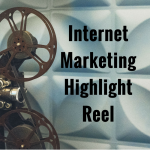 Dear marketing director, business owner, and digital marketing client: It's been a pleasure working to make your website a well-oiled sales machine and useful resource for your customers this year. We spent time tuning up your website to be in line with established marketing best practices. We also followed the search engine's announcements and new guidelines along with global marketing trends to make sure your business received every competitive advantage. To share our thoughts on digital marketing's evolution and productive ways of thinking, we published our findings and recommendations on our blog for all to read.
Looking back on our blog posts of 2015, a story is told – a big picture of Digital marketing today. Let's look at the story of the last year to remember where we are and what's expected of your business (and ours) when serving customers and attracting new ones online today.
Here's our Internet Marketing Highlight Reel.
---
December 23, 2015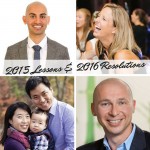 What do your favorite digital marketers resolve to do in 2016?
"Be the change I want to see in the social media world by advocating positivity, productivity, mindfulness and balanced best practices in business."
"Next year in terms of work, I'm going to focus more time and energy on learning mobile apps, online video, and Facebook/Instagram ads."
"I do believe folks "can't be what they can't see" so I intend to be a more visible role model for local young women in STEM."
"Understanding their (millennials') different values and online fluency was very helpful to designing many of our conversion rate optimization initiatives."
"If public speaking is something that you too, are looking to improve upon, I highly recommend attending a meeting (of Toastmasters International) in your area. "
Read the 2015 lessons and 2016 resolutions of Neil Patel, Tim Ash, Lisa Buyer, Jim Yu and many more of your favorite marketing personalities.
---
December 15, 2015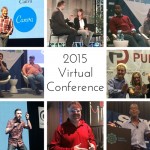 Here on the BCI blog, we publish updates to keep digital marketers current on new tactics and evolving perspectives. To do so, we send livebloggers to major digital marketing conferences so readers can get the 411 from the industry's search marketing, content, conversion and advertising experts. This year, Virginia Nussey and I covered more than 85 sessions live from SMX West, SMX Advanced, SMX East, Pubcon, SEJ Summit Santa Monica and BIA/Kelsey NEXT in Local.
As we wrap up the year, we present an early holiday gift. We're packaging up the most high-impact liveblogged sessions of the year to create a virtual conference you can follow along with each day this week. Or, pick and choose the tracks that interests you. Either way, this virtual conference is your fast track to getting up to speed on what happened in digital marketing in 2015:
• Wednesday, Dec. 16: Content, Social Media & Understanding Your Audience
• Thursday, Dec. 17: Search Engine Marketing, PPC Advertising
• Friday, Dec. 18: SEO Milestones of 2015
Read SEO, PPC & Content Virtual Conference: 2015's Liveblogged Lessons
---
December 10, 2015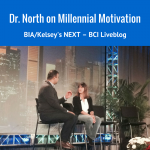 As digital marketers, we're always trying to learn more about millennials' behavior — they are, after all, the largest demographic in existence. But is the super social behavior of millennials really that different from other groups?
"We are all social animals: this has never changed and it never will. People don't change. The only thing that changes is the technology that mediates our social actions. And everything we used to do in person we now do digitally," posits Dr. Karen North, director of USC Annenberg's Digital Social Media Master's program. "Social media is how we connect and communicate. And it is blind to geographic proximity. We live in both our local communities and our digital online communities."
In this morning's keynote address at BIA/Kelsey's NEXT conference in Los Angeles, North talks about millennial motivation, marketing and media …
Our Kristi Kellogg was there, so you can read the liveblog.
---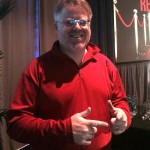 Robert Scoble (@Scobleizer) studies the future — that's literally his job description as a futurist at Rackspace.
In this keynote for the #BIAKNEXT conference in Los Angeles, Scoble is going to share what's on his radar as the major disruptors and game changers headed our way, including:
Beacons
Tapingo, the app many college campuses use for transactions
Many other future tech products
Read Scoble's predictions in this liveblog about the Internet of things.
---