Bruce Clay Blog : Google Local
February 28, 2012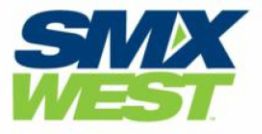 This session talks about the success of local SEO and gaining an edge beyond the typical local search tactics. This is my first liveblogging session for Bruce Clay, Inc. here at SMX West; trying to capture as much as possible for you. Please excuse the typos — these guys talk fast!
Read more of SMX West 2012: Hardcore Local SEO Tactics .
Mike Ramsey of Nifty Marketing kicks it off.
Speaking on on-site local SEO tactics
1 year ago you could rank without it. Not today since the blended results. On-site is the new king. It does 3 things:
Helps Google Places
Organic ranking
Increase conversions
Read more of Hardcore Local SEO Tactics – Driving Online & In-Person Traffic.
---
November 4, 2010
Google has recently rolled out an update which changes the face of Local Search and search engine optimisation professionals everywhere are likely to feel the effects. Not all forms of local searches are affected and the affected ones are to different degrees. For example, a search for Sydney banks results in a standard 7 pack […]
---