The B2B Challenge: Value and Attribution
In this session, Rob Cataford of BusinessOnline shows us how to use data in the B2B world. One question they get often is:

How do I focus budget and effort to create the most effective content and use the best channel?
Demonstrate the value of marketing.
Focus budget and effort.
Become a partner with sales.
Rob is talking about the many people in a company that are touching your brand through different channels online before they make a decision.
The next question is: How do I show the organizational value of my digital marketing content development?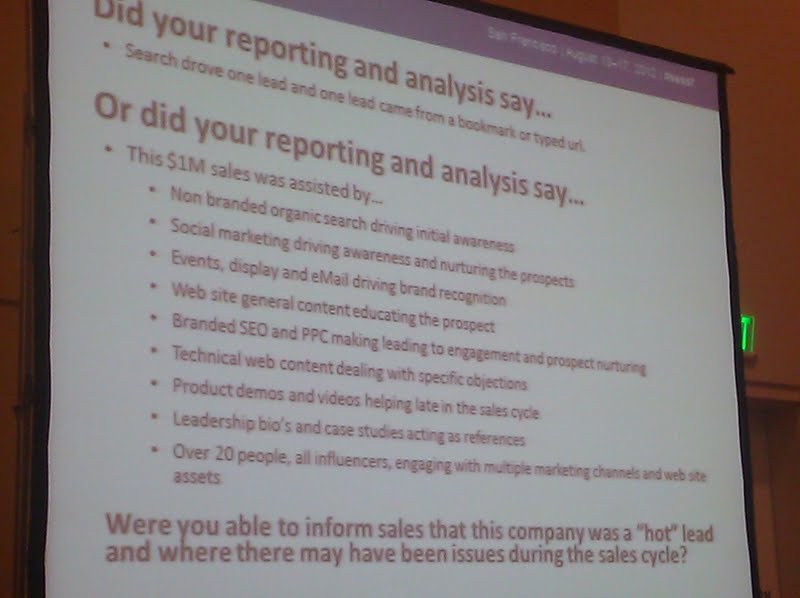 How do you show value?
Demonstration of Principles
Get the attribution right: use the data; apply the correct model (different models for different products); models may be different depending on intent; pay attention to cross channel.
Measure at the individual and opportunity level: Aggregate individuals into opps, for example, by IP address, by email domain (known visitors), by company, by direct connection to an opportunity (known visitors connected to CRM).
How do you focus budget?
Measure and optimize on the full sales funnel and marketing objectives. Connect the Web lead to the CRM system. Then, create conversion metrics based on funnel stages. For example, lead conversion is important but qualified lead conversion is more important.
You can create metrics by intent, not necessarily tactic:
Acquisition/awareness methods.
Interest/engagement metrics.
Action/conversion metrics.
Value metrics.
Optimize for the metrics that make sense.
How do I become a partner with sales?
Inform sales on prospect behavior and alert sales on prospective leads. Engagement is a sales predictor. If you are measuring people on engagement like downloading white papers, etc., then you can give the list of companies who are visiting and interacting with your brand.
Or, you could do an activity report for the sales team. The sales guy could say, I'm talking with X company, what do you know about them? The marketing team could give activity reports on how they were engaging with your brand online and help the sales people interact with them.
You can find this presentation at SlideShare.net/BusinessOnline.
Posted by Jessica Lee on August 15th, 2012 at 3:42 pm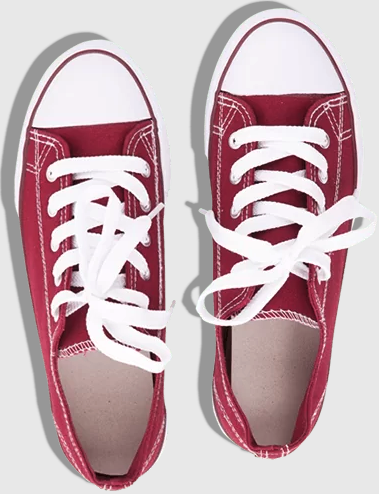 Bruce Clay
on March 27, 2021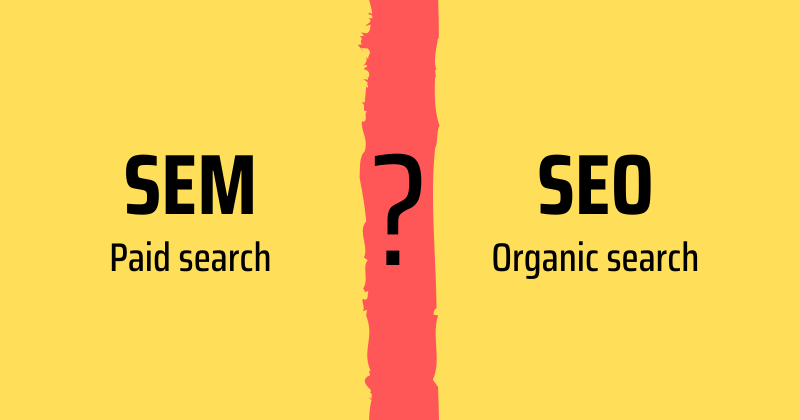 Bruce Clay, Inc.
on March 1, 2021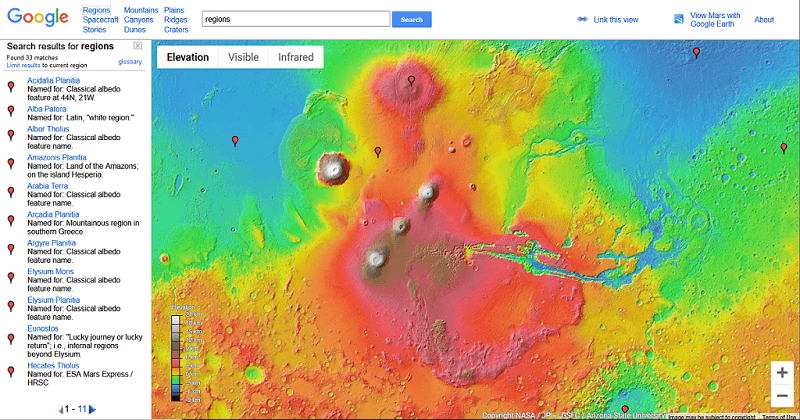 Bruce Clay, Inc.
on February 4, 2021