SES SF 2012 Archives - Bruce Clay, Inc. Blog
August 16, 2012

This is the final session of the day for me, and it's by Sundeep Kapur (@eMailYogi). He is going to be talking about how to drive 51 percent engagement from email marketing. He just said it's proven that chocolate and peanut butter is like crack for women (well, not verbatim), and there's actually been studies […]
---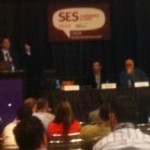 In this session, you will hear case studies on building businesses using this technique. You will take home a perspective on SEO that is so simple that it feels brand new, and a philosophy that pervades not just marketing but all of business.
Read more of Building a Massive Customer Base through Content-Driven SEO.
---

Here we are in the third and final day of SES SF 2012. This session welcomes Chris Boggs (@Boggles) of Rosetta and Duane Forrester (@DuaneForrester) of Bing to talk about the tips and tools to perform expert SEO diagnostics of a site. Chris Boggs is up first. Let's talk the concept of triage — who […]
---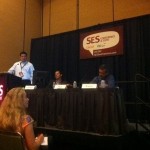 Social media and mobile are prompting email marketers to re-examine the effectiveness of their current programs. With new social networks, mobile devices, and mobile apps constantly entering the digital arena, it's easy to feel confused or overwhelmed. This session will provide an opportunity to pause, think, and take action on the intersection of email, social, and mobile.
Read more of The New Inbox: The Intersection of Email, Mobile and Social Marketing.
---
August 15, 2012

In this session, Rob Cataford of BusinessOnline shows us how to use data in the B2B world. One question they get often is: How do I focus budget and effort to create the most effective content and use the best channel? Demonstrate the value of marketing. Focus budget and effort. Become a partner with sales. […]
---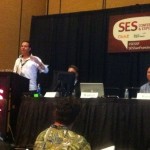 Content marketing is creating and sharing valuable free content. Stuff that gets people to trust you. Build relationships and trust. Content marketing crosses several boundaries and mediums. It helps grow a business across search, social and more.
Read more of The Convergence of Search, Social and Content Marketing.
---

This session promises to take  a look into how to include conversion optimization into every step of your marketing strategies online. Solo presenter Mikel Chertudi of Adobe starts off with telling us that he has about 500 people in the marketing department there. He brings this up because he feels larger organizations have the challenge […]
---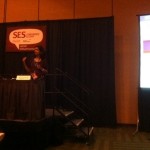 Benu Aggarwal (@benuaggarwal) is our solo presenter on this session about schema and the semantic web. She'll be talking about leveraging semantic search on a day-to-day basis. Google has been adding semantic search features. Freebase and Knowledge Graph is a result of the semantic web. There are 4 types of data: structured, linked, semantic and linked open data. Schema is structured data deployed on a website. Use structured data to add on-site review functionality, specials and packages, videos, event calendars and more.
Read more of Schemas to Increase Engagement & Freshen Content
---

Good morning (well, Pacific Time)! This session is going to tackle attribution modeling and how channels work together for conversions. Here, we have Thomas Bindl (@RefinedAds) and Jamie Smith (@EngineReadyCEO) who are going to help us figure out the crazy world of multichannel attribution. First up is Jamie Smith. He is going to be focusing […]
---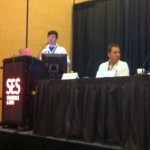 This session has two great speakers lined up. Starting it off is David Monsees (@DaveIsDynamic), Google Product Management, doing a deep dive into the Google display network, tagging and targeting initiatives, some new in the last couple weeks.
Read more of Dos and Don'ts in Executing a Retargeting/Remarketing Strategy.
---