Why Local Businesses Need Reviews and 12 SEO-Approved Ways to Get Them
The local search algorithm is so complex that a good local SEO has to look at almost every aspect of the business's marketing, from the website and ads that the business controls to external citations, links, social media, online directories, and more. Customer reviews and ratings are essential items in the SEO's tool belt, especially for optimizing local businesses.
Last week, some of the most respected marketers in the local SEO field tackled the subject "Harnessing the Power of Local SEO for Your Business." This ISOOSI Chat episode (a weekly Google+ Hangout on Air) touched on many topics, but one discussed in depth was why customer reviews are important today and how to do them right.
This article draws from points made by the panelists +Mike Blumenthal (Blumenthals.com), +Darren Shaw (Whitespark), +Ammon Johns (ISOOSI) , +Bill Slawski (Go Fish Digital) and +Carlos Fernandes (ISOOSI) regarding the importance of reviews and ratings for a local business and 12 tips for getting them in a way that's search engine friendly and SEO approved.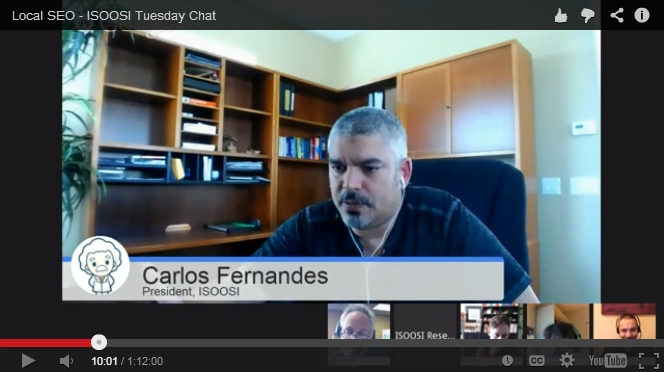 Why Reviews and Ratings Are More Important Than Ever
Ratings and reviews are a huge conversion factor, more influential for getting users to click through and make a purchase than business citations or most other elements of local SEO. If your search result has 4.5 stars and 18 reviews (compared to fewer for your competitors), that's strong social proof that your product or service is trustworthy. But besides increasing users' trust, recent search innovations have created new reasons that SEO-minded local businesses need reviews and ratings.
Reason #1: Google Map searches now feature reviews prominently.
Google just updated its map search layout to show ratings and reviews much more prominently, giving users immediate feedback to help them make a snap decision: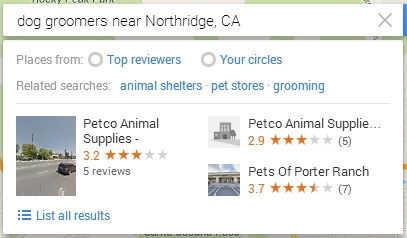 Reason #2: Ratings and reviews can influence rankings.
This point needs a disclaimer: Google still (probably) ignores reviews in its organic search algorithm. Nevertheless, in the cutting-edge world of local search, ratings and reviews do impact rankings for at least three types of searches:
Map searches – The new Google Maps features tour even says outright that the "highest-rated" businesses near you will be returned when you search with local intent: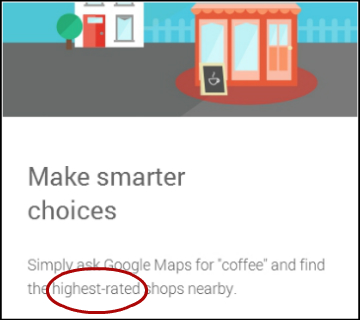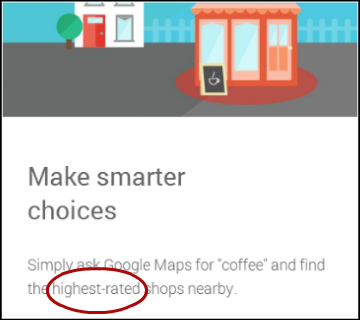 Local Carousel – A study done by Digital Marketing Works (and quoted by Search Engine Land) found a "very strong correlation" between reviews/ratings and Carousel position. Many other factors contribute to ranking, of course, but it makes sense that Google would show the "best" businesses first to increase user satisfaction.

Mobile searches – In Google Now search results for mobile devices, review counts and average ratings affect ranking and are prominently displayed: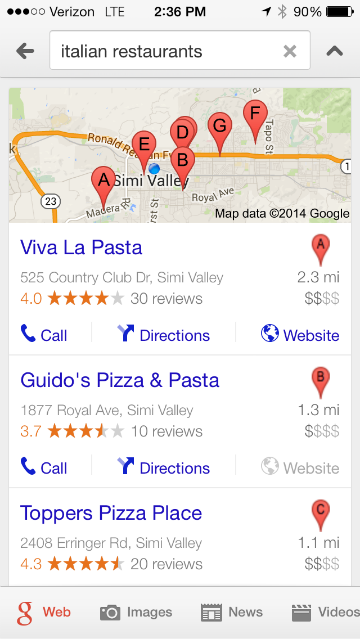 12 Tips for How to Get Reviews & Ratings (the Right Way)
These 12 recommendations start with doing a little research on your competition and then quickly move into practical tips and principles. Follow the experts' advice to get local business reviews in a way that won't incur the wrath of Google, Yelp or anyone else (except maybe your competitors).
1. Find out which review sites Google pulls from for your industry. A good first step is to do a Google search, scroll down to the local pack (the 7 or so listings with pins in the map), and open the pop-up next to each listing (see example below). The review sites Google links to repeatedly for your competitors would be good for you to get reviews in, too. (Credit: Mike Blumenthal)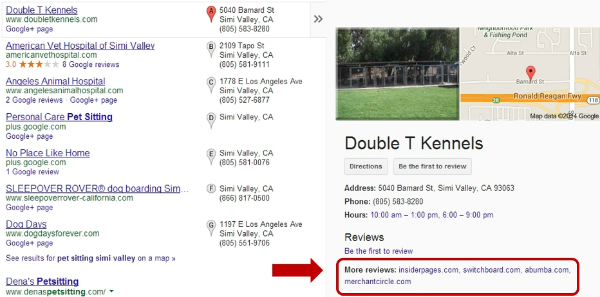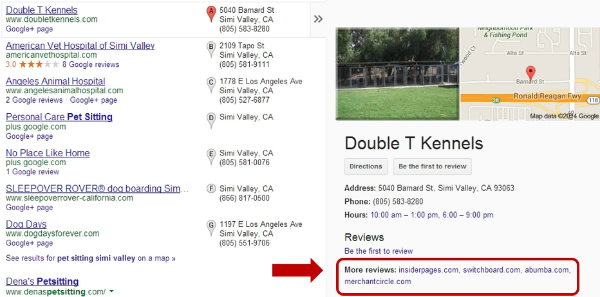 2. Have great customer service. Your business needs to have happy customers to get good ratings and reviews. If your service is terrible, stay away from local SEO. (Credit: Ammon)
3. Never pay for reviews. It may be tempting to offer incentives to customers for reviewing your business, but don't do it. Google forbids giving incentives for reviews. Also, the FTC has legal rules for bloggers that make it dangerous to incentivize endorsements of any kind. Here are real-life examples of what NOT to do:
Don't give away a free slice of pizza for bringing in a completed review.
Don't set up a computer in your store where you have customers type in reviews.
Don't create a Facebook giveaway requiring reviews. (Credit: Mike)
4. Don't ask anyone to create a Yelp review. Yelp prohibits businesses from soliciting reviews and enforces it vigilantly. But also on a practical note, there's no point asking for a review because only people with a Yelp account can do it. Better idea: stick a Yelp sign on your window or wall. True Yelp posters will take the subtle hint and possibly write you a review. (Credit: Darren)
5. Encourage customers to write reviews. Encourage your customers to leave reviews using a soft-sell approach. You could make suggestions in your newsletter, ask customers after a satisfactory experience, or put up review-site logos in your place of business.
6. Display printed-out reviews in your place of business. Another soft-sell idea is to display reviews where people can see them. This tells customers you value their reviews, provides social proof that your business deserves praise, and also shows which review sites you're sourcing. Brilliant. (Credit: Ammon)
7. Don't force users to a particular review site. Having reviews distributed among various review sites looks most natural to the search engines and to users. If all of your reviews are on one site, Google may suspect that you have automated or fabricated the process. So when suggesting review sites, give your customers a choice of several that are used in your industry (see #1). (Credit: Mike)
8. Use schema markup. If you have reviews and testimonials on your website, you can help search engines understand it with schema markup. Basically, you insert specific codes into the HTML of your web pages to identify what kind of content it is. Having structured data doesn't impact your rankings, but it does improve indexing and can increase click-throughs to your site if rich snippets are displayed in your search results. (See Google's support page for Reviews Rich Snippets for details.)
"Anything you can do that helps Google understand what you do better is a good thing … [Using schema markup] is critical in local sites." – Mike Blumenthal
9. Connect with customers from the start. Set up a simple system for connecting with customers through regular social media or email contact. A local bakery, for instance, has a clipboard to get people's names and email addresses for its newsletter. Get involved with social media, reach out to customers, and be responsive to their ideas. Being visible on the web can set your business apart. (Credit: Bill)
10. How many reviews do you need? You don't need that many reviews, just enough to stand out in your industry. Getting a bunch all at once looks unnatural; so does having 200 reviews if your competitors have only 2. Try to get at least one review per quarter. If you ask all your customers, you'll get a few, and that will be enough to stay ahead of the pack since they accumulate over time. (Credit: Mike)
11. Manage reviews and testimonials. There are many software products that can help you manage reviews and testimonials. One free monitoring tool is Google Alerts, which regularly notifies you by email of any mentions of a search phrase you set up (in this case, your brand or product name). You can also do Google exact match searches (inside quotation marks), social media site searches, and so forth. The point is to set up a system that lets you easily monitor your online reputation.
12. Keep listening to experts. Follow experts like Darren Shaw, Mike Blumenthal and David Mihm on social media. Their posts are among the most informed on the topic of local SEO. (Credit: Ammon)
Last, local businesses shouldn't focus too much on reviews:
"The goal should be happy customers." – Mike Blumenthal
Posted by Paula Allen on March 5th, 2014 at 10:19 am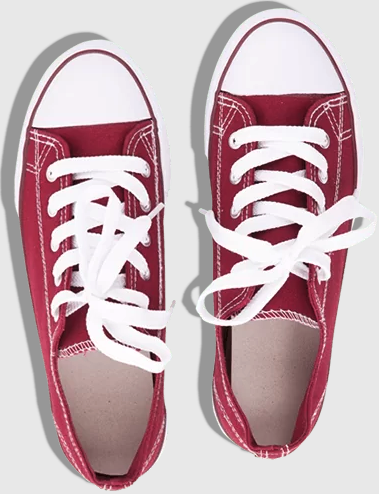 Bruce Clay
on October 5, 2023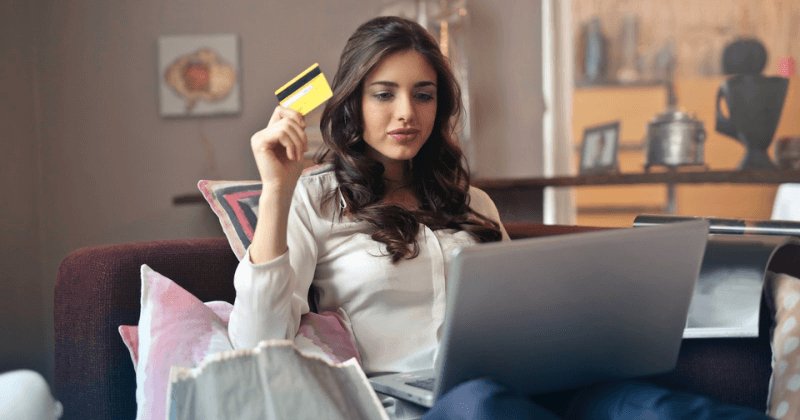 Bruce Clay
on July 31, 2023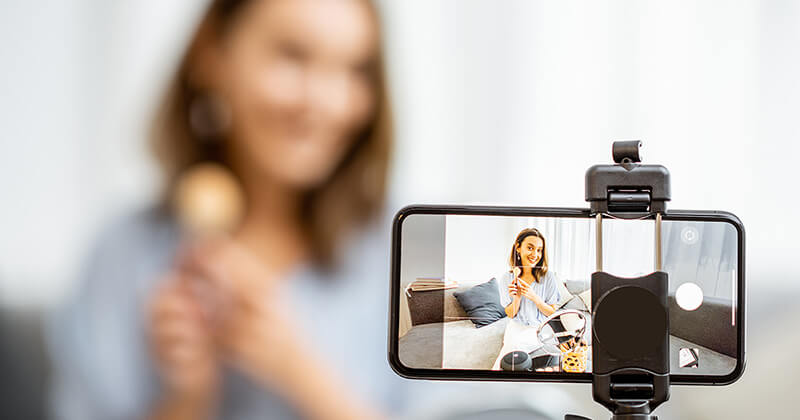 Bruce Clay
on March 27, 2021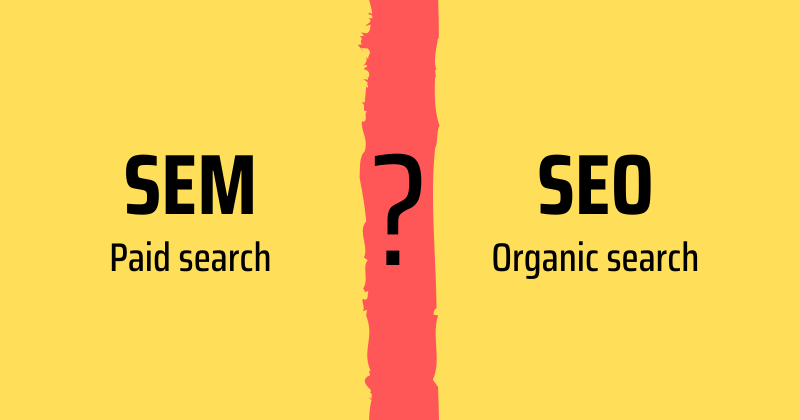 26 Replies to "Why Local Businesses Need Reviews and 12 SEO-Approved Ways to Get Them"