SEO Lessons from India and the Progression of Internet Marketing Globally
The April SEO Newsletter is hot off the presses, and this month, we talk about the development of online business and the Internet marketing industry in India, with some interesting facts and a special guest interview with the managing director of Bruce Clay India.
We also discuss the mutually beneficial relationship of an agency and in-house marketer, and how the two together can create stellar SEO plans that actually strengthen the strategy versus just having one or the other working on the plan.
Today, we're going to talk about the development of Internet marketing globally with some additional thoughts on the topic by Bruce Clay. We'll look at how the progression of the discipline varies from country to country, but almost always follows a pendulum-type swing from full-service agency to consulting and back again, as the knowledge and skills transfer from the experts to the in-house marketer.
Then we're going to give some insight on what businesses should look for when first partnering with an agency in order to help facilitate the natural progression from agency knowledge to in-house implementation.
Digital Marketing in India: White Hat Practices Will Prevail
India is a developing country and booming in so many ways. But we must remember that business in India, especially when it comes to digital business and online marketing, is still serving a very specific niche.
I sat down with Bruce yesterday afternoon to talk about the state of search in India. He painted a picture that gave a new perspective to the needs and wants of the people in India as it relates to business and digital access.
First, he reminded me of the caste system. He painted a picture of the business sector in India, from the cardboard-lined, chain-link fenced-in shack that sells goods to the 10-story building down the street. The caste system is very evident in the business community, and only the wealthiest companies will be interested in digital marketing.
Of those companies who are beginning to embrace digital marketing, Bruce says that it's a much more attractive option to many of them to hire Western agencies. This is because they believe these types of agencies have more knowledge and skill when it comes to SEO.
This is also why Bruce Clay India had a waiting list of clients in the country before it even opened the doors for business. The idea that spam techniques prevail in India is being challenged by more sophisticated techniques. Bruce Clay India has had much success with implementing White Hat practices for its clients in the Indian business community.
Training and Education Opportunities in India for Online Marketing
In the April Back to Basics article with Siddharth, he talked about the lack of training and industry support for professional growth in India; not only the lack of search conferences, but also the lack of training options.
Bruce followed up by saying there is sometimes a lack of funding and support for professional SEO training in India for a couple reasons.
The first is that many of the companies in India that are known for Black Hat techniques are assembled with professionals who have little understanding of the discipline, who aren't paid very well and who also often target Western companies as clients.
These types of businesses are likely not interested in White Hat SEO best practices in the first place, but even in they were, lack of training resources and funding would probably hold them back from pursuing it.
However, those businesses that are savvy and see the value in long-term, quality SEO strategies are desperate for Internet marketing education and are willing to pay top dollar for it.
Last year, Bruce Clay India held its first SEO training and hosted a packed class. Some of the businesses with were able to send more than one employee and the passion and enthusiasm for learning, says Bruce, was incredible.
This is why, as a company, we're pleased to offer this knowledge to the professionals in the community who so desperately want to learn it. On August 2, 2011, Bruce Clay India hosts its second three-day SEO training in Gurgaon, India.
Digital Marketing Trends in India: Take Two
In the Q&A with Siddharth, he stated social media was going to continue to grow in India, along with the further adoption of SEO and e-commerce, as society begins to carry out more transactions online.
Bruce reminded me that we must keep in mind the economy and development of India as a whole when thinking about the need for digital marketing. This echoes Siddharth's commentary on how India is mostly a cash economy, and therefore e-commerce is a very new concept.
Social media and mobile Internet usage, Bruce says, will continue to grow in India. But when we think of the reasons behind this use, we must keep in mind why it's popular and then create our marketing plans around that.
The growing use of social media can likely be attributed to the need to stay connected with people across India and over the world. This need is in addition to the population who uses it to engage with brands in India, as we learned in this month's Back to Basics article.
When you think about some of the more rural areas of India, you can see how perhaps human connection can be very appealing. This is especially true as many of the Indian people aren't staying in one location their whole lives anymore; they are migrating to other cities and areas of the country and the world.
The following video from the Nielsen Consumer 360 India conference talks a little bit about the trends affecting the Indian economy:
Recent stats show India is second to the U.S. in mobile Internet traffic. This comes as no surprise when you realize that many people can more easily afford and gain access to the Web through a phone versus setting up a personal computer at home. In developing countries, mobile Web is an attractive option for many.
In fact, Siddharth shared a stat in the article from a recent conference he attended. Keynote speaker Rajan Anandan, vice president of sales and operations at Google India, said 66 percent of online customers are researching about "mobile phones" in India.
The Pendulum Swing: How Internet Marketing Develops Globally
In my conversation with Bruce, he described the progression of Internet marketing worldwide as a pendulum swing. When Bruce Clay, Inc. launched in 1996, we were a full-service agency for many years. This is because in-house marketers had no knowledge of how to implement it on their own.
As the years passed, we began to see more companies hiring SEOs in-house, and as a company, continued to transfer knowledge to in-house marketers through SEO training and partnerships with clients.
This moved Bruce Clay, Inc. from a full-service agency, where we implemented SEO for clients, into a consultancy, where we worked with clients to teach them how to be successful on their own.
Until recently in the U.S., Bruce says, we were at the far end of the pendulum swing at consultancy. Now we are beginning to swing back to full-service with the shift in focus to local search optimization and other new trends. Europe is not far behind the U.S. on this.
The opportunity as agencies is finding ways to provide long-term SEO success to the new clientele entering the market: the small business in need of local search optimization. Typically, these types of businesses have far less resources and capacity for managing online marketing in house. And so we begin again with the pendulum swing.
In the Australia search industry, Bruce predicts it will begin to swing from full-service agency to consultancy in about another year or so. India still has a few years before it makes the same transition.
Choosing Agencies to Transfer Knowledge: What to Look For
For companies that are just getting their feet wet with mixing in-house expertise with outside agency knowledge, there are some important things to keep in mind in order to be successful. In this month's SEO Newsletter feature, Susan Esparza talked about the give-and-take of the agency and in-house partnership.
To build on the topic, I asked David Stelle, senior account executive here a Bruce Clay, Inc., what some of the most important items to look for are when partnering with an agency for Internet marketing consultancy. David highlighted the following:
Competitive advantage. David says companies will often hear a lot of the same similarities in strategy in the sales pitch across agencies. The key is to dig to find out what the differentiator is of each agency from the competition before deciding on which to partner with.
Client retention. Because a lot of agencies experience high turnover with clients, it's important, says David, to identify those agencies that have long-term client retention. This showcases trust in the agency. These long-term relationships are also the most beneficial for knowledge transfer form the agency to the business. The takeaway: look for an agency that can be a business partner versus just vendor.
Overall ethics. Identify how the agency works within the guidelines of Google, says David. Find out what their stance is with ongoing and recent updates from search engines. Uncover whether or not the agency is proactive with taking steps to tweak strategy to stay ahead of the game and comply with search engine updates. David says he always reminds people that the website is the door to their business; there is much more at stake than just a failed online marketing plan if the website is penalized by Google. It's not worth the risk for short-term gains found through Black Hat techniques.
If you have yet to hire an in-house marketer, an article at Search Engine Watch on how to hire an in-house SEO offers some good tips.
Please share your  thoughts in this post in the comments below!
Posted by Jessica Lee on April 20th, 2011 at 11:27 am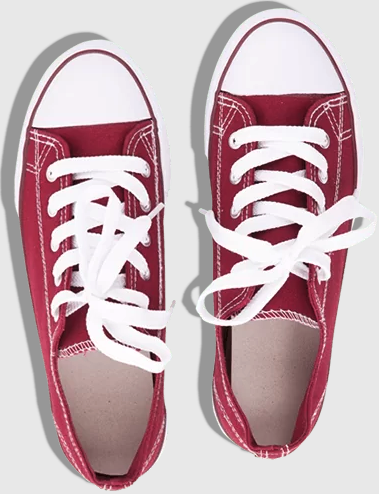 Still on the hunt for actionable tips and insights? Each of these
recent SEO posts
is better than the last!
Bruce Clay
on August 31, 2023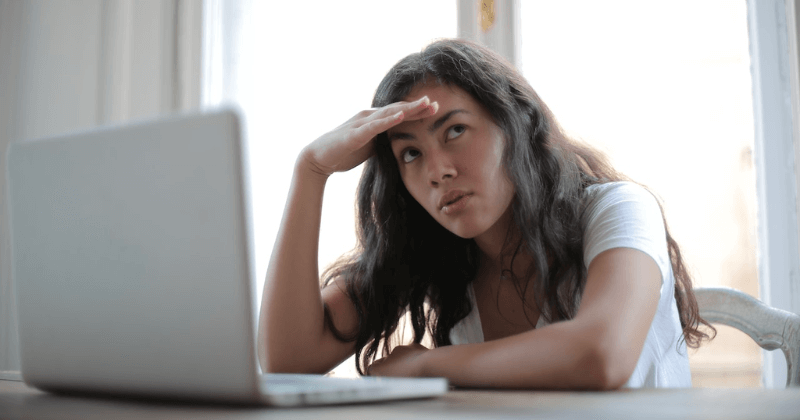 Bruce Clay
on August 24, 2023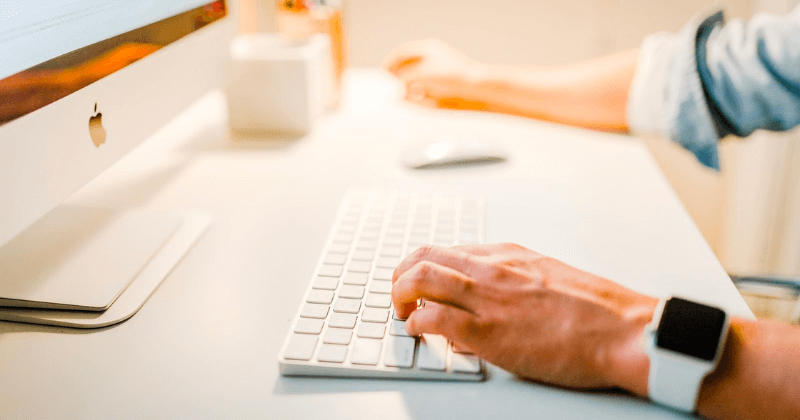 Jessica Lee
on August 17, 2023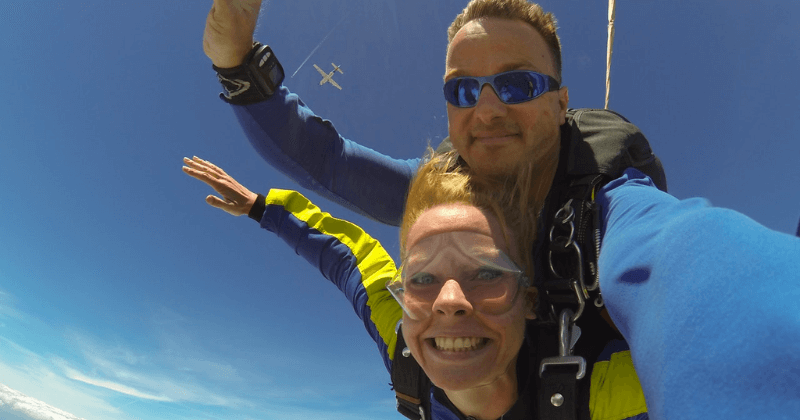 16 Replies to "SEO Lessons from India and the Progression of Internet Marketing Globally"