SMX Liveblog: Mobile Is Still the New Black Says Google's Gary Illyes
This is a real-time report from SMX Advanced 2015. 
April 21, 2015 arrived with a bang. Google announced it was the day that mobile-friendliness would officially be a ranking signal for Google mobile search results. That day, dubbed "Mobilegeddon," wasn't the the day search marketing changed, however. Improving a website's experience for mobile users has been an SEO mission a long time in the making. SMX Advanced speakers, including a Google representative, share thoughts on improving a site in light of Google's mobile-friendly update.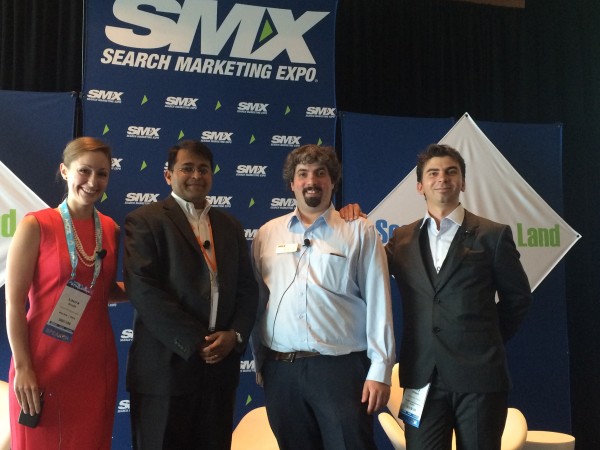 Speakers:
Gary Illyes, Webmaster Trends Analyst, Google (@methode)
Laura Scott, Strategy Lead, Merkle | RKG (@RKG_LauraScott)
Mitul Gandhi, Chief Architect, seoClarity (@seoclarity)
Gary Illyes: Mobile is Still the New Black
"Ten years ago we (Google) noticed that mobile would become a huge thing." 52 percent of US smartphone users use their phone to do product research before buying things. 40 percent of UK online sales take place on a smartphone or tablet.
Reasons Not to Invest in Mobile? #Myths
These are the misnomers Gary has heard from people pushing back against mobile-friendly:
People sit in front of the TV more than they're on their phones.
Those who have a smartphone are usually just young people.
Most young people use phones for social media and entertainment.
Mobile devices are difficult to type on; the screen is tiny and purchasing anything is a nightmare. Plus, you can't trust things you can only see on a small screen.
The Reality of Mobile
This is the year where the number of mobile searches exceed desktop searches in many countries.
People watch more videos on smartphones than PCs and tablets combined.
30% of UK consumers look at their smartphones within five minutes of waking.
Nomophobia: the fear of being without a mobile device.
66% of commercial purchases are made on the mobile web.
5% uptick in the mobile friendliness since Feb. 26, 2015.
Mobile is still the new black.
A quality mobile experience is super important for web users — all numbers show that. If you start looking at people on the subway, they are doing all sorts of things. People, in fact, are investing in cutting-edge devices so they can better access mobile technology.
Why Am I Not Mobile-Friendly?
Most sites that are not mobile friendly are top tier sites — it's hard for them to go mobile-friendly — they have other priorities. Mobile friendliness is calculated during our rendering process. For example, if you disallow crawling and JavaScript files, we will have a hard time understanding the page and then we can't consider it mobile-friendly.
When you don't configure the viewport, we can't label you mobile-friendly.
Font size is important. You need to be able to read the content.
You shouldn't ignore the rise of mobile. Internet penetration means that we are getting more and more smart phone devices. In 2015 Google had more smart phones activated than the two previous years.
Laura Scott: How to Optimize Your Site for Mobile Users
Mobile has changed so much – it went from a phone that connected us to our friends and family to a device that connects us to … everything.
Mobile solutions:
Separate URLS
Dynamic serving
Responsive design
Optimizing Your Mobile Solution
Don't block important resources like JavaScript or CSS. Google recently announced that they're crawling and understanding JavaScript.
Using the Vary: User-agent HTTP header
Implement user-agent Redirects
Annotations in HTML or the XML Sitemap
What should we be working on doing now:
Fixing faulty redirects
Removing redirect Chains
Improving latency (look at Page Speed Insights)
Fixing smartphone-only errors (look in Crawl Errors Report)
Mitul Gandhi: Mobilegeddon and the Theory of Evolution
Gandhi, the chief architect and cofounder of seoClarity, says that a lot of expectations were shattered when April 21 came and went. Many people, he posits, expected bigger SERP swings. The mildness of the fallout can be attributed to the fact that people had already taken action prior to April 21. Remember — Google told us on Feb. 26 this was coming. Gandhi did a massive study that showed that more than 75 percent of the top ten results were already mobile-friendly prior to 4/21
The Feb. 26 announcement galvanized the industry to take action.
Google made us jump from one level of evolution to the next as an industry. It made us look at what we should already have been doing: building better search experiences for the users.
Build your sites for users. It's time to redefine SEO. Search engine optimization emphasizes the wrong thing. Let's call it search experience optimization.
Conversion rates on mobile are 50% lower than desktop — let's focus on improving.
Test mobile friendliness.
See what Googlebot-Mobile sees with Fetch as Google.
Review mobile errors.
Learn from your users.
Benchmark and track performance.
Q & A with Gary Illyes of Google
What might you focus on next when it comes to mobile?
We are looking into interstitials. There are several sites, including Search Engine Land, that throw interstitials that I can't for my life, close. I think interstitials will be the next thing.
How accurate is the mobile usability report in the Search Console?
It's pretty damn accurate. It's using the same specification that we use in rankings. It's very, very close to 100 percent.
Do you foresee mobile search indexes being separate?
We are looking into whether or not we can do that. We are still working on that. It's a huge change. And it's nothing that would happen tomorrow. People don't link to mobile URLs, for example — if people don't link to mobile URLs, we can't use Page Rank.
So this might not happen?
It might not happen. But I do hope we can move to a stage where we (can't look at each separately).
What is the major mobile trends you see other than the rise of searches?
Video. I travel a lot and I like looking at what people are doing on their mobile phones. In Singapore, there is way better Internet than in the U.S. On the subway I was looking at what people are doing — they're watching videos or listening to videos. In Sydney, surprise, they're also watching videos. In Melbourne, they're watching videos. In California, guess what — they were watching videos. The next big thing will have something to do with mobile video. There are lots of opportunities there.
Some sites that aren't mobile-friendly still rank highly even when their competitors are mobile friendly (like Full Tilt Poker for example). What's that about?
At SMX West 2015, someone asked if navigational queries would be affected. Back then I couldn't answer directly, but now I can: navigational queries are protected. If we know that a URL is ex navigational for a query, we do want to show that on a user's radar. If you search for Barry's cats, let's say, and we know that rustybrick/cats is super relevant for that query, we still want to show it even if it's not mobile-friendly.
If the content on a mobile page is lengthy, is it considered good practice to hide content?
Don't do that.
Do you plan on pre-announcing future?
I would love to. Announcing the mobile-friendly update was awesome — I really loved how transparent we could be and how much we could communicate things updates.
We have a few changes that we could talk about, probably not as transparently, but my personal ultimate goal is to become super transparent about our big launches. We might, for example, do some changes for hacked sites. It's pretty obvious for people what hacked means.
Posted by Kristi Kellogg on June 2nd, 2015 at 5:42 pm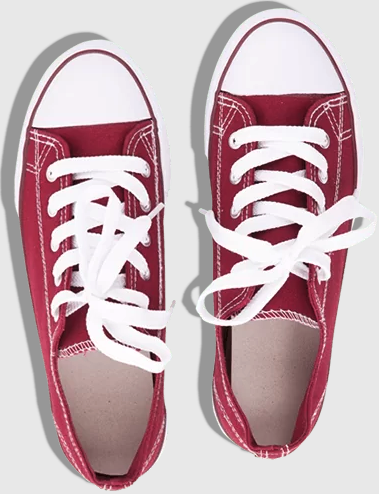 Still on the hunt for actionable tips and insights? Each of these
recent SEO posts
is better than the last!
Bruce Clay
on August 31, 2023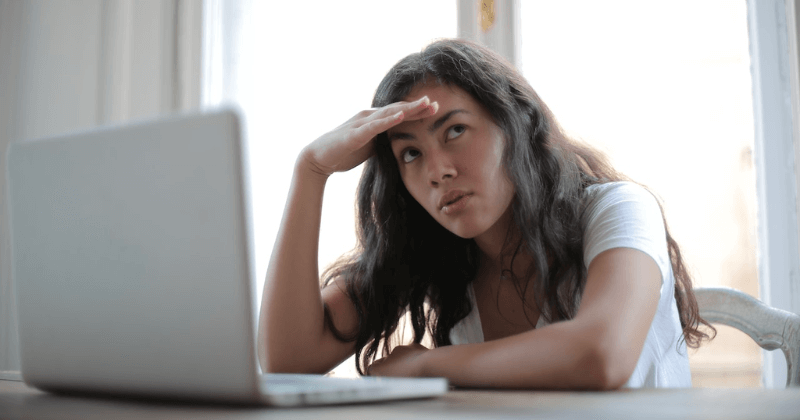 Bruce Clay
on August 24, 2023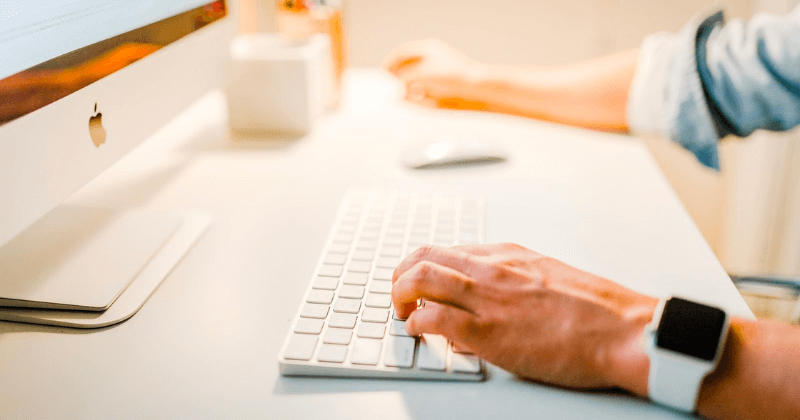 Jessica Lee
on August 17, 2023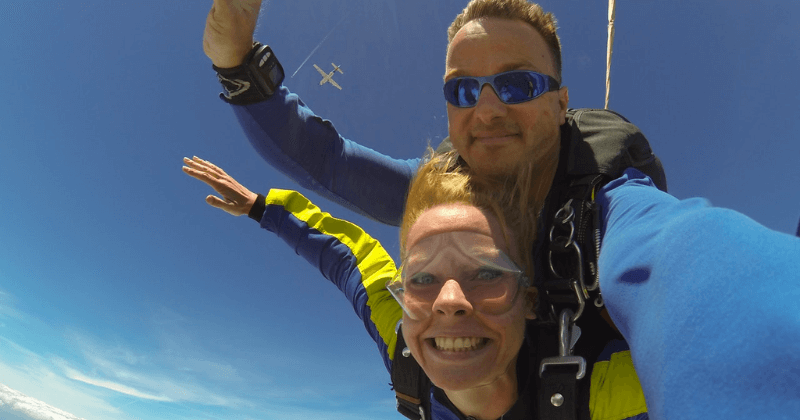 One Reply to "SMX Liveblog: Mobile Is Still the New Black Says Google's Gary Illyes"