Google Archives - Bruce Clay, Inc. Blog
March 29, 2019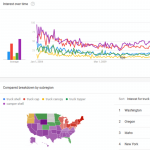 Keyword research tools are useful — until they don't have enough data for your keywords.
You need to select phrases worth targeting. But many keyword tools lump variations together, like singulars and plurals. And they may ignore regional differences altogether.
Google Trends can shed light on your keyword research. It gives relative search volume data — helping you choose between close alternatives, discover regional preferences and more.
Here, I'll show you five ways to use Google Trends to make enlightened SEO keyword choices …
---
March 12, 2019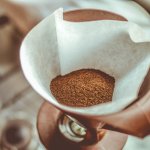 When you search, do you find exactly what you're looking for the first time?
Advanced search operators let you extract everything the engine knows about a specific subject efficiently.
These tricks of the trade can definitely save you time, especially if you're doing any kind of competitor analysis or SEO research …
---
January 16, 2018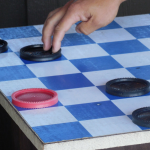 Marketing teams across the board will face receding budgets as the C-suite becomes increasingly unwilling to dole out money without solid proof that it delivers results. As a result, I expect to see a focus on attribution tools and better data reporting as the industry scrambles to connect the dots of customer journeys and justify marketing spend.
Predictions for digital marketing in 2018 are fairly easy to make — at least compared to the last 13 years of annual prediction posts I've written. I am sure that most in the SEO industry who follow Google see these trends already progressing. In a nutshell, the hot buttons SEOs know now will stay hot.
Here are my predictions for mobile first, voice search, content, linking, speed, SEO, ecommerce, machine learning, virtual reality and video — to help you be informed to make the right marketing moves this year.
Read Bruce Clay's 2018 Predictions for Digital Marketing
---
May 18, 2017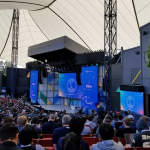 Google leads the world in technological advances that affect the way we live and do business. At the Google I/O developer conference this week, we glimpse a preview of how people will interact with computing in the near future.
Lots of articles no doubt list the many Google feature announcements coming out of the I/O conference. But here, we zero in on something that all business owners should be aware of as we move forward into this AI-powered, machine learning-based new world…
Read more to find out What Your Business Can Immediately Take Away from Google I/O.
---
April 3, 2017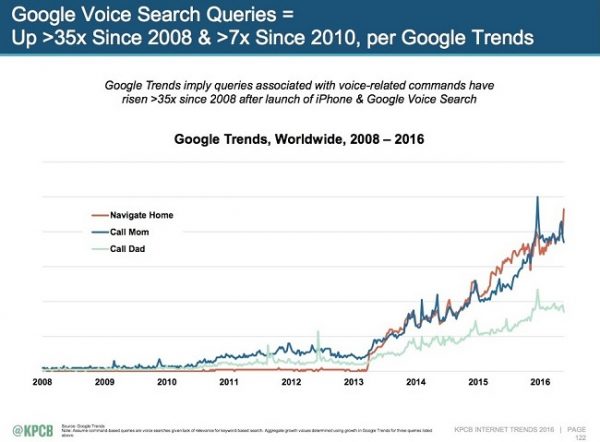 We're entering a new era of optimizing for search engines. And no, SEO is not dead.
While many things stay the same in search, we can't deny the new path we're on with the introduction of machine-learning systems like Google's RankBrain.
The concept of RankBrain may seem technical and daunting, but it's one that CMOs — not just technically savvy SEOs — must understand to be competitive in the months to come.
Read The REAL Impact of RankBrain on Web Traffic.
---
March 13, 2017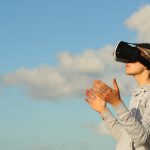 Imagine putting on a virtual reality headset and joining your favorite social media platform as a highly interactive experience with friends.
Imagine shopping for a new dining table by picking up your phone and seeing the table in your dining room, as though you're taking a video of it right before your eyes.
Sound a little like the holodeck in "Star Trek?" Yes, but this may not be science fiction in the near future.
The opportunity to engage with one another, see new places and reach a mass audience will create opportunities to shop with a confidence never before available from the comfort of your home. This is what's available through virtual reality, the newest form of marketing.
Creative digital marketing strategies will usher brands into the virtual reality realm. Read on for an idea of:
• What virtual reality is and the ways people are connecting to VR today.
• The opportunities VR opens to marketers.
• Why VR in social media, gaming and commerce may be the catalyst for mass adoption.
Read How VR Experiences Will Take Marketing by Storm.
---
February 17, 2017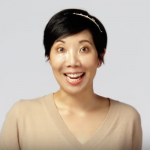 As a digital marketing agency, we know a lot about the importance of SEO consulting. But it's hard for us to tell you how to hire an SEO without sounding self-serving.
But when a search engine like Google gives that kind of advice? That's a more unbiased source you can really listen to and learn from.
As it happens, there's a new video on Google Webmaster Help's YouTube channel called "How to hire an SEO," and we think it's excellent. So we're putting it up on our blog to help it spread far and wide.
If you're shopping for an SEO consultant, or even if you ARE one, this 11-minute video is a must-see.
Watch the video and read our summary of How to Hire an SEO – in Google's Words.
---
November 2, 2016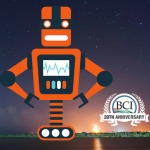 Need more input? Like Johnny Number 5 eats the Encyclopedia Britannica in the 1986 gem "Short Circuit," as optimizers we are constantly looking for more input.
Google Analytics tracking codes are one way we can track how recipients are interacting with our content.
Also known as UTM codes, tracking parameters or custom campaigns, Google Analytics tracking codes are custom tracking parameters that communicate granular information about how visitors interacted with your calls to action to arrive at your owned properties.
This guide describes:
• When to use a tracking code
• How to format a tracking code
• Favorite tools for building UTMs
• 7 essential guidelines for formatting tracking codes
Read How to Build a Google Analytics Tracking Code.
---
October 11, 2016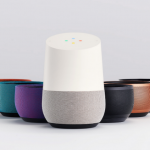 Google's recent debut of Google Home — and the impact it will have on search — has kept my mind reeling all week. I haven't been able to shake this sense that we are on the cusp of a real change in the way that people interact with technology. (It's also one step closer to the Star Trek computer Amit Singhal wants to make reality.)
Find out how Google Home will deeply impact our interaction with search engine results pages (SERPs) and, subsequently, digital marketing strategy.
Read How to Optimize for Google Home NOW #OKGoogle.
---
September 26, 2016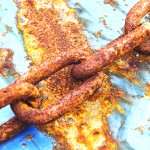 The search engines' disavow links tools are needed in today's link penalty environment. As with all powerful tools, they come with questions about proper use and concerns for abuse. It doesn't help that site owners have no insight into disavow data held by Google and Bing. As is often the case, SEOs have become comfortable with the unknown.
Are you at risk for a Penguin penalty? What about in the next update?
Are you a victim of negative SEO? Are you sure?
How do you know if you have backlinks that others have disavowed?
Would you like to know if another site has disavowed your pages?
On Monday, June 1, we announced the launch of our DisavowLinks service, a new tool that complements and brings transparency to disavow data. Shared at SMX Advanced, the crowdsourced tool was buzzed upon as it provides the search marketing community with much-needed balance to data ownership. Read more about the DisavowLinks tool.
In the meantime, let's talk about the whys, whens and hows of the search engines' tools for disavowing links. For steps on disavowing links with both Google and Bing, read the complete disavow link guide.
---