Jayme Westervelt - 2/3 - Bruce Clay, Inc. Blog
Posts by Jayme Westervelt
---
August 18, 2011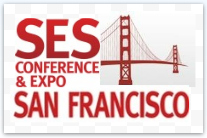 Moderator: Danny Goodwin, Associate Editor, Search Engine Watch
Speakers:
Dr. Horst Joepen, CEO, Searchmetrics
David Naylor, SEO, Bronco
The long awaited Day 3 has arrived. It's a bit early for some of these folks but it looks like quite a few have managed to drag themselves here, all carrying their coffees of course! I made it early and was teased by the badge scanner lady. Hey, early bird gets the worm – or in this case, she got the last plug on the power strip.
I sure seem to be hitting all of Dave Naylor's sessions. No no, I don't believe that I have a crush on him, just on his chosen topics of speaking.
Read more of SEO 2.0: Less is More.
---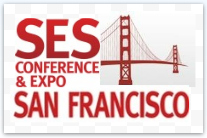 Moderator:
Dana Todd, Vice President of Performance Innovation, Performics
Speakers:
Fionn Downhill, VP of Strategy, SyCara Inc.
Todd Friesen, Director of SEO, Performics
Mark Jackson, SEW Expert & President/CEO, VIZION Interactive
David Naylor, SEO, Bronco
Pretty sure this is the first time I've ever seen Dana in a hair color other than pink. She's sportin' purple today and yes, she still looks great even with the wacky color. The discussion is going to be mostly open forum, audience driven.
Read more of SEO is Dead. Long Live SEO!
---
August 17, 2011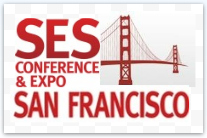 Moderator:
Danny Goodwin, Associate Editor, Search Engine Watch
Speakers:
Katy Collins, Senior Product Manager, AOL
Eric Enge, President, Stone Temple Consulting
Chris Keating, Director, SEO, Performics
David Naylor, SEO, Bronco
Ahhh… one of my all-time favorite topics to hash out with clients. Let's see a show of hands – how many of you have had duplicate content issues at one time or another? The most common questions I hear are: Does it cause black-listings? How are the pages filtered? What should I do with the affiliates who all show my content? Yep, it never fails; almost every client has a dupe content problem in one form or another, so this session should be interesting.
Read more of Duplicate Content & Multiple Site Issues.
---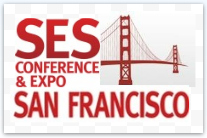 Speakers:
Karl Dubost, Developer Relations & Tools, Opera Software
Karl has a very thick accent, and honestly I'm horrible with accents so we'll see how well I do with this session. I'll do my best folks!
The main language of the web is HTML and up until recently it's been mainly HTML4. HTML4 was/is DOM, CSS and JavaScript. We then moved to XHTML 1.0. It was supposed to be a pure language, the 'promise land'…but it fell slightly short. Yet, something interesting that came out of XHTML is that people started to care about the semantics of the language. They realized that by using some of the elements they got benefits in the browsers and search engines.
Read more of HTML5: A Cowpath on a Cliff.
---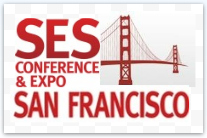 Solo presentation by: Andy Beal, CEO, Trackur
What a way to start of Day 2 of SES San Francisco – with the adorable Andy Beal. I could just listen to him talk for days with his cute little accent that's from somewhere in the middle of the Atlantic. I'm hoping to get some great nuggets of info from him today to help those of you who have Reputation Management needs.
Read more of Protecting Your Brand Online.
---
August 16, 2011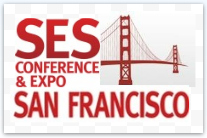 Moderator: Richard Zwicky, Independent Consultant,
Speakers:
Ray "Catfish" Comstock, Director of SEO, BusinessOnLine
Todd Friesen, Director of SEO, Performics
Rob Garner, Vice President Strategy, iCrossing
This has been a popular session for about the last 6 years and this year's panel looks to be a great group. Rob Garner will speak first today, then Todd Friesen and lastly will be Ray "Catfish" Comstock.
Rob will start us off today by talking about measuring SEO success. He shows a slide that says, "Paid vs. SEO: the 90/20 search budget conundrum". This basically says that 90% of the search channel budgets go to paid search while paid search only gives 20% returns. On the flip side, 10% of budgets go to SEO and those playing in the organic space will usually see about an 80% return on all revenue.
Read more of Meaningful SEO Metrics: Going Beyond the Numbers.
---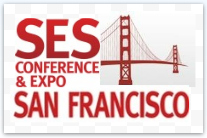 Solo Presentation:
Bill Hunt, SES Advisory Board & President, Back Azimuth Consulting
Ok kids, time to get the live-blogging kinks out and see if I "still got it". It's after lunch and time for some good info to be shared across the IM community. It's been a year since I last did this, so let's see if my fingers can keep up.
Bill says he's going to break up the session a bit, by covering the basics then going into the advanced. The audience is more advanced, so the basics should go quickly.
Read more of Advanced Keyword Modeling.
---
August 19, 2010
Moderator:
Christine Churchill, President, KeyRelevance
Speakers:
Ron Jones, President/CEO, Symetri Internet Marketing
Wister Walcott, Co-founder & VP of Products, Marin Software
Aaron Lauper, adCenter Product Team, Microsoft Advertising
Stacie Susens, Director of Client Strategy and Development, Resolution Media
If you have a chance, I highly recommend reading the blog that covered Andy Beal's Google reputation presentation. Tons of great nuggets of information in his presentation in regards to doing reputation management for your company. However… don't leave before you read this one on Advanced Keyword Research, of course!
For those of you who think keyword research isn't that important, think again. Keyword research is something that can make or break a campaign – paid or organic or even social. Let's see what the panelist have to say about advanced keyword research.
Read more of Advanced Keyword Research — SES San Francisco.
---
Moderator:
Adam Audette, President, AudetteMedia, Inc.
Speakers:
Shari Thurow, Founder & SEO Director, Omni Marketing Interactive
Kathleen Pitcher, Senior Manager, Acquisitions Marketing, Pogo.com/Electronic Arts, Inc.
Michael Gray, Owner, Atlas Web Service
Another session for the morning. Looks like a great panel with Shari, Michael and Kathleen. I know this is a topic many of my clients deal with so I have no doubt it'll be useful information for everyone.
First up is Shari. She's going to explain duplicate content, why it poses a problem, plus how search engines determine duplicate content, and finally, an overview of recommendations and solutions.
Duplicate content doesn't mean an exact match, instead they are looking for resemblance. When duplicate content is managed well, a site will start to receive more traffic. If a site has duplicate content and removes or manages it, they will start to see more visitors, searches and possibly conversions on their site over the next few months. If your site delivers duplicate content, this means there are going to be pages of your site filtered out of the search engine. This may mean that your best converting page may not be available to rank because it'll be filtered out due to a duplicate version of it ranking instead. An example is a site where Google autofilled the site search engine causing those results pages to rank in the index. The site's money pages didn't rank, causing huge issues. When they modified their robots.txt file to exclude the search results pages from the site search, soon the money pages began to rank, solving the problem.
Read more of Duplicate Content and Multiple Site Issues.
---
Moderator:
Anne F. Kennedy, SES Advisory Board, International Search Strategist, Beyond Ink USA
Speaker:
Shari Thurow, Founder & SEO Director, Omni Marketing Interactive
It's the 3rd day of sessions here at SES. I'm lucky to get to sit in on one of my favorite speaker's sessions – Shari Thurow. I've filled up on coffee and it's kicking in so with any luck I'll be able to get you all some decent information on this topic.
After some technical difficulties, looks like the show will go on.
She's going to do a quick review of eye tracking, then go into the information scent and search engines. After that is eye tracking and SERPs and landing pages. Sounds juicy.
Read more from Eye Tracking Research Update.
---