Advanced Keyword Research — SES San Francisco
Moderator:
Christine Churchill, President, KeyRelevance
Speakers:
If you have a chance, I highly recommend reading the blog that covered Andy Beal's Google reputation presentation. Tons of great nuggets of information in his presentation in regards to doing reputation management for your company.  However… don't leave before you read this one on Advanced Keyword Research, of course!
For those of you who think keyword research isn't that important, think again. Keyword research is something that can make or break a campaign – paid or organic or even social. Let's see what the panelist have to say about advanced keyword research.
Ron will speak to us first, and he's going to talk about the importance of keyword research, help us understand the role of keyword research and how it works with your different campaigns, the methods of his that work for any campaign, plus methods to score which will be your top performing keywords.
Keyword research is important because it's the fundamental building block of Web content, SEO, PPC and social media.  If you pick the wrong words it can be a significant waste of resources. You won't reach the right audience and you will attract visitors who won't convert.  Your goal is to pick keywords that will provide the best value. Understand that the most popular may not be the best fit, so establish performance goals you expect out of your keywords. [And if that isn't the most difficult concept to get across to companies, I don't know what is. Seriously.]
Keyword relevance across the board is vitally important. Keep your relevance across PPC, SEO and social so that it's a constant flow and message to visitors and search engines.
It's important to know your audience. Speak the customer's language rather than your own language. For example, if your company sells sofas (or what you call sofas), understand that your audience probably looks for couches.  Simple things like that can make a big difference.
How many terms should you target? That's a great question that many people have.  In SEO you need to think in terms of group or individual Web pages, not the whole site.  1-3 keywords to target per page is a good number. Make sure you use core or foundational keywords.
For PPC you can use as many as you want and can afford. And for social think in terms of conversation.
Should your strategy be broad or narrow?  Look at long tail or short tail? Branding vs. acquisition strategy. Your strategy will determine how you approach your research.  Be sure to compare phrases, like a single word broad term vs. a slightly more focused term.  The broader terms usually have lots of traffic, but will likely have a lower conversion rate. Whereas a focused term is one that a user who is ready to buy will type in. It will have low traffic numbers but higher conversion rates. [Which do you think is better for business? Hint… lower traffic, higher converting.]
Consider seasonality and trends too.  Holidays, special events, seasons, economic trends are all things you should be thinking about when doing keyword research.
Resources for finding an initial set of keywords could be just using a spreadsheet and brainstorming any possibility.  You can always narrow that list down later.  Look at pages on your own site for some initial ideas.
Use brochures, your site search engine, company catalog, analytics, competitor sites, magazines and trade journals.  Competitive analysis is a good resource because you can see what they're doing and possibly identify gaps you may have missed.
Some sites to do some competitive research with:
Compete.com
Quantcast.com
SpyFu.com
SeoDigger.com
Also, don't be afraid to go old-school and use a thesaurus.  Social media and blogs may also be a good source of keywords. Social tags will give you insights, too.
Once you have your large list of keywords, you need to refine them. Using your spreadsheet, rate your keywords by relevance, competition, popularity, and specificity (broad vs. narrow). Rate the relevance, specificity and competitiveness on a scale of 1-10.  [He shows a fancy spreadsheet that does all the figuring for you. Wish I could type fast enough to recreate it for you.]
Remember to test and refine your words.  PPC can be a great tool to test them.  If you do PPC before SEO you'll have the opportunity to refine your list before doing the SEO on your site, which could save you in the long run.
Stacie will be up next to talk about some tools to help with the keyword research.
Stacie has a three-step process she uses to determining keyword targets for search:
Understand your customer
Gap analysis (theme)
Ongoing maintenance
Understanding your consumer. She says to start at the basic level of demographics.  Some free tools:
Quantcast

Gives a high level summary of a site

Microsoft adCenter

you can enter a URL or keyword to give you demographic information

Google Insights for Search

Use to see where consumers are coming from
Fee-based tools:
comScore

Similar information to the free, but it will give you the location of your consumer (home vs. work)

Hitwise

Ideally, Stacie says to invest in a CRM system if the company has the money.
You also want to know how your consumers spending time online. Again, Google Insights for Search is a good tool to look at when people are searching – seasonality.  However, you should also look at when conversions are happening. Remember that consumers may search all year long but possibly only by during a certain time of year.
Stacie uses Google Ad Planner to tell her what sites the target group uses frequently. To go hand in hand with that, you can use comScore to see what sites are also visited before and after a target site.
Once Stacie goes through all this data, she creates a persona of a target segment. Like age, salary, martial status, education and living situation. This makes it easier for her to think of the consumer when selecting keywords.
Moving onto Gap Analysis. Stacie recommends using word clouds to help further refine categories and structure. She mentions a site called Wordle that she loves.  Then overlay your keyword research with actual conversion data.  Once you do that you can map CPC's with search volume to illustrate priority.
As for ongoing maintenance, Stacie recommends monitoring constantly.  She uses Google Insights because at the bottom there is an area that shows top searches and search volume. Also, use actual keyword performance from analytics or PPC reports. Then strategize between paid and natural listings so you understand where you need to have PPC to cover for lack of rankings.
Aaron Lauper from Bing is up next.
Flipping switches vs. adjusting dials is the first of the six core principles that he uses.  He says that for PPC, it's not necessarily about the longest list of keywords you're bidding on, but actually "dialing" in on the right keywords.
The second principle is planting seeds vs. gardening and weeding. Have a balance to not only do the research but to maintain your list.
Total cost vs. cost per click is his third principle. If you have 100,000 keywords in an account but only 1,000 really work for you, that means that there are 99,000 that are costing you resources. It's an optimizing issue, complexity issue and manageability issue that you need to consider.
Ratio of landing pages: # of keywords is the fourth principle.  It's not a 1:1 ratio but could be a 1: infinity ratio.  Your keywords should be relevant to the landing page and you don't want to get to broad or off topic.  Keep in mind that you can only stretch your keywords so much depending on your available landing pages.
The fifth is words and user intent.  You need to understand your user's intent and your keywords need to reflect that.  Look beyond just your words, but look at your users [refer to some of the notes from Stacie, and how she creates a persona for her users].  If you can capture your user's intent you may come across some valuable keywords that will convert well.
The sixth principle is the "Sandbox Performance View vs. the Holistic Performance View".  Test your keywords and then tidy up your list.  adCenter weighs keyword performance heavily when looking at the health of the account. It's important to not keep that "dead wood" around. Test then tidy is what Aaron recommends.
Tool: www.snipurl.com/msftkw is the Microsoft Advertising Intelligence Tool. He says it's a pretty big secret that not many know about [and he talked about what it does but I missed it. It's for SEM folks, though.]
And to wrap up the session is Wister Walcott. He's going to cover keyword tips and techniques for large scale PPC programs.
Larger advertisers face unique problems, like the volume of keywords can make analysis and management difficult. Keyword building is a continuous process for positive and negative keywords. Quality score is a critical element in competitive marketplaces.
4 sample techniques:
Impression fraud and negative keywords
Isolate keyword match types for improved measurement and QS
Generating keywords from a product catalog
Get keyword set ready for the Yahoo! and Bing transition
Negative keywords are a powerful thing to use in your campaigns (PPC).  As a case study, a campaign has a large number of impressions (10,000) yet 70% are good impressions with a 3% CTR and 3% conversion rate.  On the other hand there are 30% bad impressions, 1% CTR and 0% conversion rate. Out of the 10,000 impressions there were 240 clicks, an average CTR of 2.4% and conversions are 6.3%.  The conversion rate is 2.5%
After using negative keywords, you get 7,000 impressions, 210 clicks, average CTR of 3% and plus a conversion rate of 3%.  The negative keywords can greatly improve your quality score and positioning of a PPC campaign. Yes, you'll lose some impressions but the quality of visitor coming to your site will be a welcomed improvement over those just clicking and costing you money.
To plan for the Yahoo!/Bing transition, remember that on Oct. 15, 2010, Yahoo! search results page will serve Bing ads.  You must have keyword coverage on Bing or your traffic will stop. Identify and address coverage gaps between Google and MSN at the keyword level:
Keywords with clicks from Google that are not active on Bing
From that list, extract list of missing campaigns, groups from there
Create campaigns, groups, ads as necessary
Create gapping keywords. You will not need all match types
Migrate negatives as appropriate (Bing does phrase match negatives only)
Budgets should be about half Google values
[For more info, check my liveblog coverage from Bing's session yesterday.]
Posted by Jayme Westervelt on August 19th, 2010 at 5:53 pm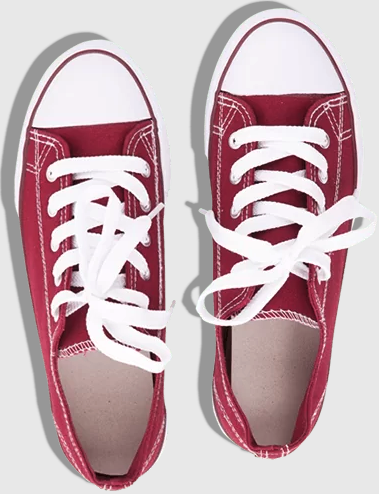 Still on the hunt for actionable tips and insights? Each of these
recent SEO posts
is better than the last!
Bruce Clay
on August 31, 2023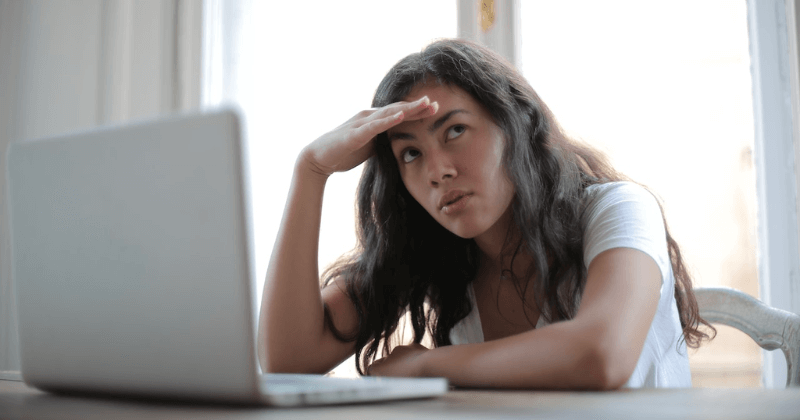 Bruce Clay
on August 24, 2023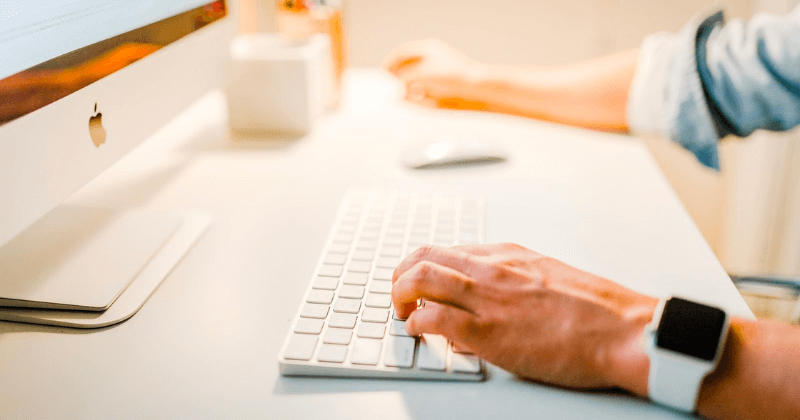 Jessica Lee
on August 17, 2023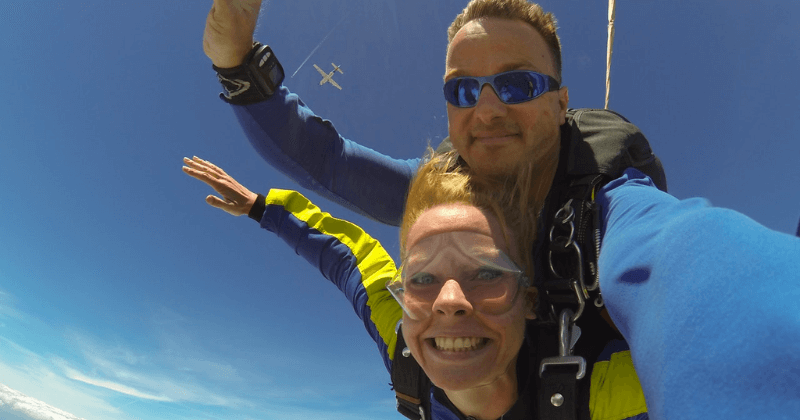 5 Replies to "Advanced Keyword Research — SES San Francisco"