Paula Allen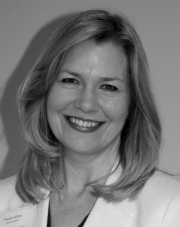 Paula Allen on Google+

@paulaspeak on Twitter

Paula Allen on LinkedIn
I'm Paula Allen, senior technical writer at Bruce Clay, Inc. I joined BCI in 2008 after 12 years managing documentation and marketing for an application software provider. Once at BCI my Internet marketing education really took off, assisted by formal training from none other than Bruce Clay, and by informal knowledge-sharing among the search community and the talented people I work with.
An English teacher at heart, I enjoy working in a room where grammar is frequently discussed and in an industry where there's always more to learn.
When I'm not writing about marketing, I teach ESL and have gotten to know many wonderful young people from around the world. My family, church and (last but not least) two dogs also get their share.
Posts by Paula Allen
---
December 11, 2014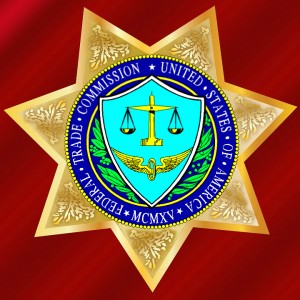 Reaching out to influencers is a public relations tactic as old as time. But a whole boutique marketing industry has cropped up in the last few years as more people gain niche Internet celebrity status, opening opportunities for agencies and brands to get endorsements from online social influencers. Who is and isn't an advertiser used to be pretty black and white, but these days, understanding who is compensated for their endorsements requires an eye for shades of gray. The FTC wants to remove that ambiguity.
There's a new sheriff in social media. Last month, the Federal Trade Commission settled charges against ad agency Deutsch LA for Twitter use that violated disclosure-in-advertising rules. It's the first such case the FTC has settled, so it's groundbreaking news for social media marketers.
How do the full-disclosure guidelines impact marketers? In Twitter, does it mean that even within the limited 140-character space of a tweet, an ad must disclose in a "clear and conspicuous" way a financial relationship with what you're endorsing? Failing to do so might result in prosecution and penalties for your company.
Read more of How the FTC's New Disclosure Ruling Affects Social Media Marketers
---
October 3, 2014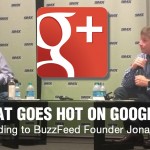 In the keynote at SMX East this week, BuzzFeed Founder Jonah Peretti talked with Search Engine Land Founding Editor Danny Sullivan about social media, SEO and going viral. In the middle of the conversation, Peretti talked about Google+ in less-than-flattering terms.
I think we (the Digital marketing community) should talk about what he said. Not because his criticism mocked the social network, but because it was constructive.
Some of Peretti's comments on Google+ became Twitter soundbites that sounded pretty negative. However, context is everything …
Read more of What Content Goes Hot on Google+
---
September 25, 2014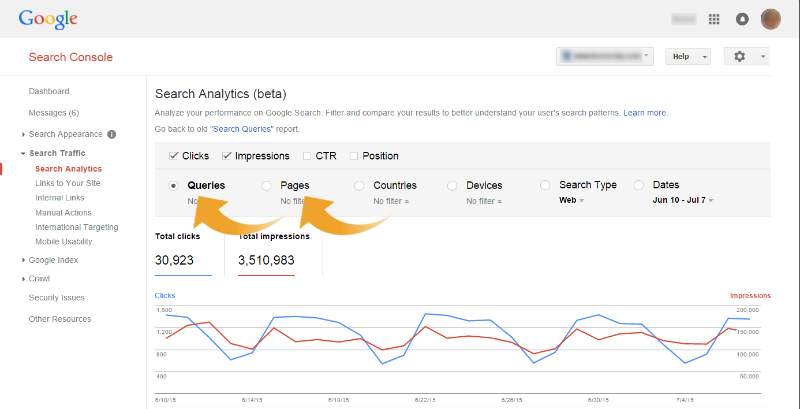 How well do you understand how your own site is performing? Many website owners know when their online business is up or down, but have only a vague sense of why. But it is possible to know specifics, the kind of analytics and facts you need to make informed decisions that will improve your site's SEO and marketing strategy.
If knowing specific data seems impossible, take heart. It's not science fiction, nor is it a sales pitch. The tools you need are available — for free — from Google. Click to find out how to get started with Google Search Console (Webmaster Tools) and Google Analytics.
---
July 31, 2014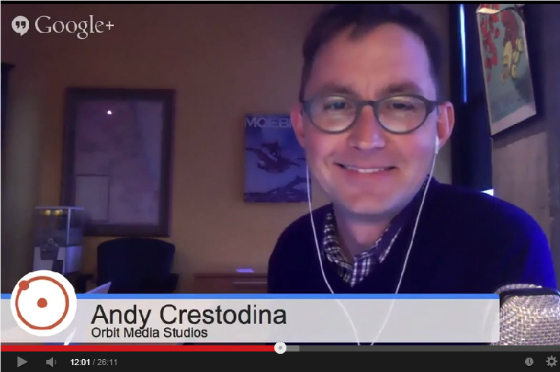 Of the many types of content available to marketers, the humble market survey may be one of the least used. After all, surveys take a lot of planning; they require lots of people's participation; they need technology to make them work; and results require some scientific analysis. And those steps are just the beginning, to give you something to talk about!
With so much work involved, can running a marketing survey be worth it?
Content marketer Andy Crestodina says the answer is a resounding yes — if you apply what he calls the "Missing Statistic Theory." Having just completed a massive survey of 1000+ bloggers for Orbit Media Studios, Andy gives lots of practical insights for running a successful survey and how a marketing survey can make a website THE go-to source in an industry for years to come.
---
June 5, 2014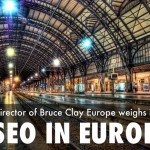 What's the state of Digital marketing in Europe, and what are the biggest needs among EU marketers? In this interview, Ale Agostini, head of Bruce Clay, Inc. Europe, weighs in from a first-hand perspective.
According to Agostini, the biggest need among European marketers is for solid SEO training — because companies that understand Digital marketing the best, succeed the most — especially in Europe's complex multilingual market. Here in the U.S., we may take for granted the wealth of training opportunities, conferences, and expert information sources available. But marketing in another country and language can be quite different. Search engines roll out updates on a delayed schedule, translated information may be slow in coming, and the number of search industry conferences is still low in comparison.
To help fill the need, Bruce Clay, Inc. Europe will put on a special two-day SEOToolSet® Training July 2–3 in Milan, Italy. This event will be specially geared for search marketers from Italy, Germany, UK, Holland, France and across Europe, and will feature Bruce Clay himself as the instructor.
In preparation for this event, we're turning our focus on Europe and asking Ale Agostini to weigh in on:
• Top needs of European marketers
• State of SEO in Europe (including the Right To Be Forgotten ruling and Panda 4.0)
• What to expect from Bruce Clay's upcoming training in Italy
Read more of The State of SEO in Europe (Right to Be Forgotten & More) by BCI's EU Director
---
May 9, 2014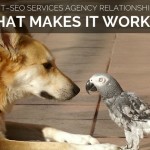 What makes the relationship between an SEO services company and a business client successful? That was the question discussed in a recent ISOOSI Chat. Distilling the wisdom shared there, this post covers:
• What businesses should look for when choosing an SEO services company
• What an SEO services agency/consultant should keep in mind when evaluating a prospective client
• How both sides can make the relationship a success
The start of a client-consultant relationship is a bit like courtship. Both parties are rightly sizing each other up, trying to determine whether they're a good match. Trust-building starts right from the first contact (or doesn't) …
Read more of How to Make the SEO Services Agency–Client Relationship a Success.
---
March 28, 2014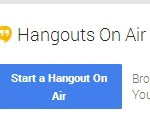 Most businesses today have accepted social media as a necessary part of a content-based marketing strategy. On Twitter you can communicate short-and-sweet deals, tips, news headlines, and photos of the flavor of the day. On Facebook you can run contests, post pictures, and link to blog posts. But how many businesses realize the opportunity that is Google+?
More than just another social platform, Google+ offers SEO, branding, and audience-engagement benefits. Its integration with Google search and all Google products brings undeniable SEO benefits beyond those of other social media platforms. But its Hangouts On Air feature, in particular, can be a real game-changer that helps brands build traction and expertise in their field faster and more cheaply than any other way. Here you'll discover:
• Why you need to be on Google+ (and why it's "just dumb" not to)
• How to host a Hangout On Air for maximum brand benefit
• How to build your brand by attending HOAs, too
Read more of How to Build Your Brand with Google+ Hangouts On Air
---
March 5, 2014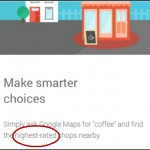 The local search algorithm is so complex that a good local SEO has to look at almost every aspect of the business's marketing, from the website and ads that the business controls to external citations, links, social media, online directories, and more. Customer reviews and ratings are essential items in the SEO's tool belt, especially when optimizing local businesses.
Ratings and reviews hugely impact conversions by increasing the trustworthiness of a search result. But recent innovations in search engines, such as the latest Google Map Search layout, have created new reasons that SEO-minded local businesses need reviews and ratings.
This article draws from a conversation between some of the most respected marketers in the local SEO field. Focusing on why customer reviews are important today and how to do them right, here are 12 tips for getting reviews in a way that's search engine friendly and SEO-approved.
Read more about Why Local Businesses Need Reviews & 12 SEO-Approved Ways to Get Them
---
February 24, 2014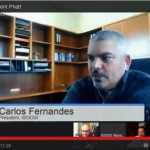 For many ecommerce sites, sites with hundreds of mostly duplicated pages, and others, fixing thin content may seem like an impossible goal. Thin content is the opposite of the "unique, quality, relevant content" that search engines want to show on their results pages. What's worse, thin content can hurt a website's SEO and revenue.
Many websites have felt the sting of Google manual penalties for having "Thin content with little or no added value" or sudden drops in search traffic due to an algorithmic hit.
What can a website do to fix thin content? This recap of an ISOOSI Tuesday Chat between experts Carlos Fernandes, Ammon Johns, David Harry, Terry Van Horne and Bill Slawski covers how to fix four common "thin content" scenarios:
Boilerplate location pages
Filtered ecommerce pages
Manufacturer content on product pages
"Me too" SEO posts
---
February 14, 2014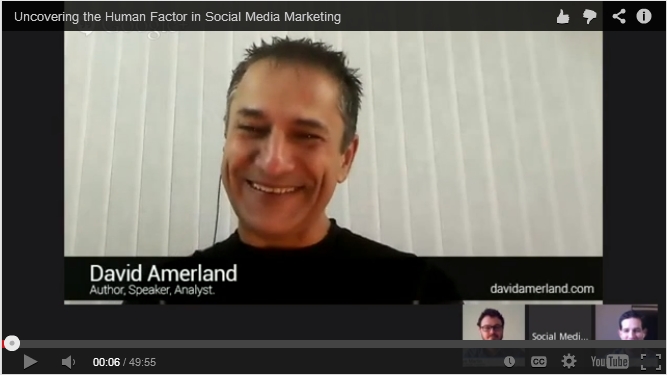 The top minds in PR today are pushing some progressive ideas. Like press releases are a thing of the past. Like, to do PR in this new media world, a brand needs to be telling stories. And like, if you don't apologize for your company's mistakes and mean it, the social media backlash could kill your brand.
They share these insights for everyone to see in Google+ Hangouts on Air. This week, in the debut episode of the monthly event "Power Talk," respected search-industry speaker David Amerland, Alex Coté (cofounder and CMO of Cloze) and PR expert Steve Martin discussed how PR needs to become two-way conversation, how brands can be authentic and engage online, and from-the-trenches tips for startup businesses.
Their discussion provided a strong example of what your brand's PR needs to do now: give business a human face.
Read more: Help Your Brand by "Uncovering the Human Factor in Social Media Marketing"
---