Web Design Archives : Bruce Clay Blog
January 17, 2014
Google is serious about user experience on mobile devices. Until recently there haven't been many tools to analyze a mobile user experience or mobile optimization efforts. Last August Google gave webmasters a tool to validate mobile optimization through its PageSpeed Insights tool. Much like GTMetrix and other page speed tools, Google's tool reports specific items that may be a hindrance to optimal site performance for both desktop and mobile platforms.
SEOs familiar with the selection of page speed evaluation tools on the market will likely recognize a common limiting factor. Each page speed tool I've ever used only goes so far as tell you what the problem is, with very few telling you how to fix it. For example, a typical page speed tool may report that a site has a lot of thumbnail images and the page may benefit from using CSS sprites – something like that. But none of the tools will suggest why this observation is important, at least from a mobile perspective.
Google's PageSpeed Insights tool defaults to the mobile tab (we can read between the lines however we want), but newly added to the tool is a User Experience section which is currently in beta. Click-through for the insights this tool provides and what that tells us about Google's prioritization of mobile user experience.
---
July 12, 2012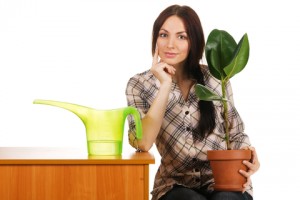 Man on the phone: If I paint my house, I don't have to worry about it again until it wears off in 10 years. Why do I need an ongoing SEO project?
Fred: Think of it less like painting a house and more like something you need to maintain. Like a plant, your website is organic. You don't water it once and you're done. The Internet is not static. Competitors are constantly changing their sites, search engines are constantly changing the search results, and you have to keep up your website, too.
Once you understand that SEO is ongoing, you understand the need for a website maintenance blueprint. Procedures for website updates with SEO Web design best practices will help you and your organization ensure consistency throughout the website's lifetime.
Read more of SEO Web Design: How to Plan for the Never-Ending Update.
---
June 13, 2012
Why does your business need a web design strategy focused on mobile conversion?
-By 2014, mobile internet usage will overtake desktop internet usage.
-Half of local searches are performed on mobile devices.
-More than a quarter of mobile phones in the world are smartphones.
-Just 1 additional second of load time can drop conversion on mobile devices by 7%.
Read more for mobile web design solutions and the future of mobile internet use.
---
April 27, 2012
In a perfect world, site owners would consider SEO from the very start, before the Web design and development of the site was even a twinkle in their eye or a symbol in their code. We all know this isn't the case, but every once and a while, we get lucky enough to build SEO in the site from the ground up, and it's a beautiful thing.
When people think "Web design," they often think of the look and feel of the site, the colors, the graphics, etc. From an SEO perspective, the design of the site includes that and so much more. It's the architecture of the site that ensures it's as search engine-friendly as possible, and it touches everything from the code to the content to the navigation and more. In this post, we'll look at what it takes to build SEO into Web design and development.
Read more of How to Do SEO Web Design and Development.
---
August 17, 2011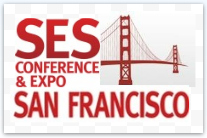 Speakers:
Karl Dubost, Developer Relations & Tools, Opera Software
Karl has a very thick accent, and honestly I'm horrible with accents so we'll see how well I do with this session. I'll do my best folks!
The main language of the web is HTML and up until recently it's been mainly HTML4. HTML4 was/is DOM, CSS and JavaScript. We then moved to XHTML 1.0. It was supposed to be a pure language, the 'promise land'…but it fell slightly short. Yet, something interesting that came out of XHTML is that people started to care about the semantics of the language. They realized that by using some of the elements they got benefits in the browsers and search engines.
Read more of HTML5: A Cowpath on a Cliff.
---
August 7, 2009
What if SEO was never an afterthought? What if search engine optimization best practices could be easily considered as site content is created through a CMS? Now they can be, through an exciting new partnership between SEO-friendly CMS Pixelsilk and Bruce Clay, Inc.'s SEOToolSet diagnostic tools. [Warning: Shameless excitement below.] "The real problem that SEO […]
---
April 2, 2009
Taking the stand as Bruce finishes up, and introduced by our own Jeremy Bolt (BCA Director), Aiden is the regional SEO manager for Yahoo!7. He is speaking on the intriguing topic of Search Engine Friendly Web Design. This will give insight into the type of guidance that web developers need to take into account before […]
---
February 24, 2009
Pat & Me at SES SJ Search Bash. Photo by the lovely Kate Morris. Patrick Sexton is a wildly passionate, remarkably generous and insanely crafty SEO. This morning he gave me some sound advice on how to make the BC blog better. I'm still blushing over the obvious effort and care he took to do […]
---
August 21, 2008
Ah, the internal battle of IT and marketing. How do you get the IT folks to actually implement your brilliant vision? I have no idea but our panelists Matt Bailey (SiteLogic), Greg Boser (3 Dog Media), Sage Lewis (SageRock) and Chris "Silver" Smith (Netconcepts) think they do. Greg and Sage are last minute additions and […]
---
August 8, 2008
Editor's Note: Before she wrote this entry, Rhea asked if it was okay to use images. I said we love them. Clearly one should watch what they say around Rhea. This is our last guest blog, folks! Enjoy! –Susan I hate the Bruce Clay blog. Seriously, it's boring (not the writing, I love Susan and […]
---