Bing Archives - Page 3 of 5 - Bruce Clay, Inc. Blog
June 5, 2012

Danny Sullivan welcomes Marty Weintraub to the podium. First he thought of a snarky title that sounds like he's trying to game Google but Identity, Feeds and Social PR is where he landed. If you want to impact personalized search, the best thing to do is be personal.
---
February 13, 2012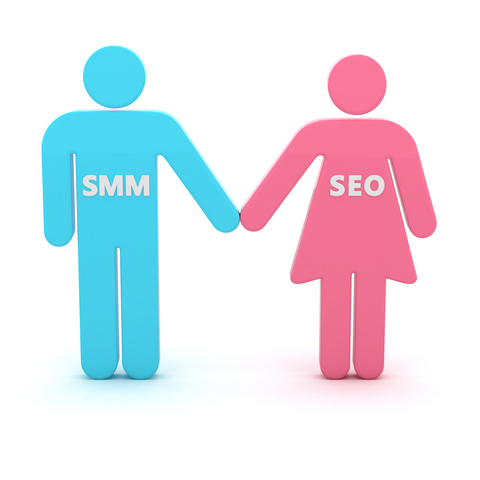 Bruce Clay Australia's SEO Factors and Trends report is out, packed full of information on the key factors in 2011 that impacted search engine optimization, including tips on how to address them, plus a look into 2012 trends. The 25-page report is a handy reference guide for professionals and business owners who want a high-level overview of the issues in search marketing that websites need to address to help shape Web marketing strategy. The report is free and available for download here.
Read more of Your Complete 2012 Guide for Tackling Important SEO Issues.
---
December 30, 2011
Day 3 of our "Best of Search Conferences 2011" is upon us, and this post wraps up the series here on our blog. Looking through the coverage, one thing we can say for certain is that there are a ton of enthusiastic, brilliant people in the search marketing community who have a passion for sharing ideas. Thanks to all of them, and special thanks to the conference producers who offer a vehicle for these people to share knowledge with the community. Today's Day 3 coverage is all about exploring thought-provoking topics in the areas of understanding your audience, holistic marketing, online reputation management and branding, plus cutting-edge topics from this year's search marketing events. And don't forget to check out Day 1 and Day 2 if you happened to miss them.
Read more of Best of Search Conferences 2011: Day 3.
---
November 23, 2011
If you've been in the SEO field more than five minutes, you've likely become familiar with the informal "Black Hat"/"White Hat" classification system for SEO techniques. White Hat methods involve creating useful, original methodologies and content for humans, and then presenting that content so that search engines can find it and show it to whoever's looking for it. Black Hat techniques involve deceiving users and search engines in order to achieve rankings without providing long-term value and potentially causing the client harm.
Then there's a third category of techniques that don't fall easily into either the "white" or "black" category. They seem to exist at the borderline between the two, an ethical gray area, so they're referred to as "Gray Hat." The problem with Gray Hat techniques, however, is that they don't exist.
Read more of There's No Such Thing as "Gray Hat" SEO.
---
September 14, 2011
This session, part of the Big Picture track, will look at personalization in its incarnations at Google and Bing, and suggests what marketers should do in a personalized search world. Moderator: Danny Sullivan, Editor-in-Chief, Search Engine Land (@dannysullivan) Speakers: Jack Menzel, Product Management Director, Search, Google (@jackm) Stefan Weitz, Director of Search, Bing (@stefanweitz) I'm […]
---
June 8, 2011
Morning! The days are quickly blending together in a flurry of dinners, lunches, drinks, parties, sessions and conversations.
Today we have Stefan Weitz, director at Bing (which, by the way, hosted a somewhat misplaced hip hop act at their party last night) who will discuss the significance of social and the Web.
Read more of Keynote: Confluence of Social Data & Search — SMX Advanced.
---
August 23, 2010
Is it just me or did anyone else find it tough to stay up on search industry news with SES San Francisco flying by? Now, going through my feed reader, a number of important news bites are jumping out. Thought these might be worth sharing.
Google Streaming Search Test
Evidence of a test within Google search engine results shows the displayed results changing as a query is entered into the search box. One user reports that the Google home page automatically shifts from a search box on the predominantly white page to a results page with ads as a query is entered. Such instant preview search technology is also called "incremental search."
Read more of Search and Social News Bites.
---
August 18, 2010
Woohoo, my last session for today. Fingers are holding up quite well, and thanks to not having to move rooms very often, my unaccustomed-to-heels feet are doing well also. It's been a few years since I've worn heels consistently.
Anyways, enough about my fingers and feet. This session is about Bing and how they are coming together with Yahoo! to become a new, powerful choice in search for consumers and advertisers. I have hopes it'll be a good session with close to zero interruptions [see my last session about Twitter automation].
No names on the Bing speakers, so for now we'll go with Woman1, Man1, Man2 and Man3.
Read more of Bing: A Powerful New Choice in Search.
---
August 13, 2010
It's Friday the 13th! Have you got your lucky clover handy? Or do you laugh in the face of friggatriskaidekaphobes?
Susan, Bruce, Chris and a few lucky BCIers are getting ready for SES San Francisco next week. You may have noticed that we've yet to publish our liveblog schedule for the conference. You'll find it welcoming readers to the blog on Monday, just in time to get excited about the show. I actually have a really exciting announcement about our liveblogging this time. For SES San Francisco we're honored to have six awesome guest bloggers joining the liveblogging team. A special thanks to Alan Bleiweiss, Jayme Westervelt, John W. Ellis, Jonah Stein, Michael Martin, and Tracy Falke, whose liveblogging you'll find right here next week. I mean, look at what John's already doing to get hyped for the show! Next week is going to be awesome — even without turtles!
Read more of Friday Recap: Randomest Recap Ever Edition.
---
July 22, 2010
Ah, Spindex … just one tiny vowel away from spandex. If you haven't heard of Spindex yet, it's a Microsoft FUSE Labs service that was rolled out in beta and announced at the Web 2.0 Expo in San Francisco in May.
Spindex is what many people would call an aggregator. FUSE Labs disagrees. In the video posted above, we find out it's a "personal search engine for social media" that actually analyzes the content within your networks to find out what's trending and who's who among your entire social audience. Presumably, it brings you the information you'd be most interested in with regards to only your communities online.
Read more of Put on Spindex, Consume More Social Media.
---