Bruce Clay Blog : 3/3 : Bing
April 9, 2010
Looking at my collection of links for the week, that post title just kinda came to me. Sounds like fun in store, no? Okay, so the yeti. An Oriental Yeti, to be precise. The mysterious, hairless creature will be undergoing DNA testing to determine what breed of cat-bear-kangaroo it is. There is some concern in [...]
---
March 9, 2010
In the Internet marketing industry, we're all constantly pushing ourselves to learn more and grow what we know. It's not unlike what you want for your own children — education and opportunities that build a foundation for future success.
Turns out the search community is interested in sharing just such opportunities with students, a.k.a. the future of the world. Right now Google, Bing and the White House are all running contests and programs for children and young adults that promote learning and education in fun and creative ways. If you think your child might be interested in taking pictures, developing software or code, or hearing the President deliver the high school commencement address, check out the following opportunities.
Read more of Search Contests & Programs that Pay Off
---
March 3, 2010
Moderator: Matt Van Wagner, President, Find Me Faster
Speakers:
Meagan Rochelle, Search Solutions Specialist, Microsoft
Nicholas Ward, Product Manager, Range Online Media
How many people are using Bing Cashback, Matt asks? About a quarter of the audience raises their hand. The rest are interested to find out how it might work for them. Matt is excited for Bing Cashback. The program gets to the heart of Bing's problem. Bing is a good decision-making search engine, and the program gets people to at least try another engine. Empowered shoppers and advertisers are showing that Cashback is a great opportunity.
Read more from Bring In The Bling Via Bing Cashback
---
February 12, 2010
To the tune of "Get Down Tonight" by KC and the Sunshine Band: Do a little dance! Make a little noise! It's Friday night! It's Friday night!
Sometimes these fits of brilliance just hit me.
I love coming across the hilarious antics of people who know Google Street View is in town. SEO and social media marketer Michael Gray found a great one this week: two dudes chasing Street View in scuba gear! The story told by traveling through that moment in time is priceless. If you go back a frame you see them waiting in their lawn chairs while reading the paper.
We're trying out a new recurring feature on the BCI Facebook fan page. In our Facebook question of the week, we want to know what you think about topical issues in Internet marketing. This week's Super Bowl advertisers had me wondering if traditional media ads have more-or-less become a means for driving online traffic. Add your two cents to the convo, please!
Read more of Friday Recap: SEO Olympics — Love, Flips and Tricks Edition.
---
February 2, 2010
I'm a day late in climbing out from under the ever-piling heap called my feed reader — but hey, if Punxsutawney Phil can claw his way to the surface today, I can too. Here's the search news from over the weekend through today, with a special focus on local and mobile news.
Local Events Added to Bing Maps
The Local Events application in Bing now features event listings. From Bing Maps, go to the Map Apps (if you don't already have Silverlight installed you'll be prompted to download it) and select Local Events. From there the local events will populate on the map as well as the navigation pane to the left. From here you can sort events by date and category. Currently, the calendar and event site Zvents is feeding the event listings to Bing, and more listing partners may be in store for the future.
Read more of SEO Weekend Update: Local, Mobile and Maps.
---
January 22, 2010
It's been a week deserving of a shout-it-from-the-rooftops "TGIF!" So much going on, makes a girl just wanna curl up with a bucket of Rocky Road, watching the lightning storm out my window.
Alternately, I could kick back and watch the Sundance Film Festival online. YouTube announced it is getting into the movie biz starting this week. YouTube will start renting movies, launching the offering by making five Sundance Film Festival films available for rent this weekend.
Have you heard that it's raining in SoCal? A series of monster storms pummeled the Cali southland this week.
Read more of Friday Recap: Storm Chaser Edition.
---
December 15, 2009
My name is Paula, and I've switched from Google to Bing.
Last week was a bit mind-blowing for anyone watching the search industry. Google's new feature announcements kept coming, fast and furious. It started with their policy change to track and personalize search results for all users, which they sneaked in past the Eastern close of business the Friday before. Monday morning's Web Search Evolution event cranked the fire hose up to full blast as Google demoed real-time search, Google Goggles, real-time language translation, voice recognition-powered "What's Nearby" searches for mobile users, and so on.
And the innovations show no sign of letting up, with glimpses of the future Google phone and a new Google URL shortener making news already this week.
Normally I would think, "Woohoo, more search power! Free stuff! Go, Google!!!" But their no-warning expansion of personalization had left me with an eerie feeling that this gift horse might be trying to eat my shoes. When Google CEO Eric Schmidt explained away people's need for privacy on the Internet, I was glad for the decision I'd made: to switch my default search engine to Bing. (Note: I wasn't the only one.)
Here are a few of my observations and criticisms as a new Bing user.
Read more of Making the Switch to Bing.
---
December 11, 2009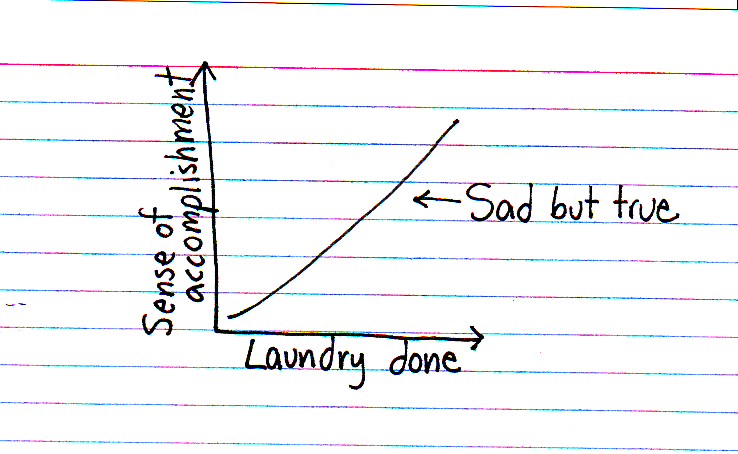 What a week it's been since the last time we danced the Friday Recap waltz! Google's been spitting out new features left and right. SES Chicago liveblog coverage kept Susan at a level of busy that I'm pretty sure has been linked to alien hand syndrome. [No joke, I lost feeling in my fingers there for a bit and my hands still hurt. --Susan] And the holiday season kicked into high gear. The end.
Okay, in all seriousness the world didn't stand still because the writers were swamped by Google and SES. Today we finally got caught up on our feeds and faves, just in time to share!
Paula started us off by spilling secrets…
Read more of Friday Recap: Festival of Funderful Edition.
---