Content Marketing Archives - Page 4 of 6 - Bruce Clay, Inc. Blog
January 3, 2014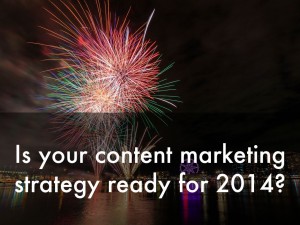 SEO isn't dead and content marketing isn't a fad. In fact, today 9 in 10 organizations market with content, and 78% of marketers believe custom branded content will become more important in the next year. With "the next year" being now. 2014. Is your content marketing strategy ready for 2014? Below is a 10-step kick-start list […]
---
December 16, 2013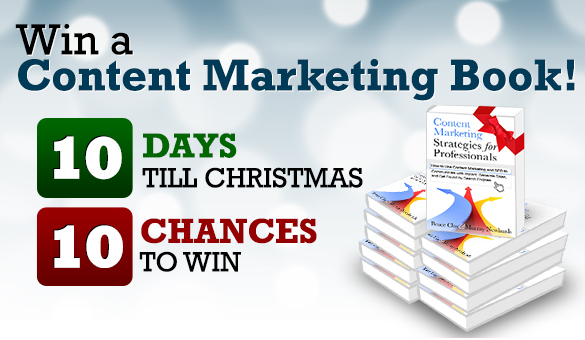 The countdown to Christmas has begun and co-authors Bruce Clay and Murray Newlands are getting in the spirit by giving away a copy of their new content marketing book Content Marketing Strategies for Professionals every day from December 16 through December 25, 2013.
The giveaway launched Friday 12/13 on the Bruce Clay, Inc. Facebook page and will reward a new Facebook fan with a book every day for 10 consecutive days. There is no purchase necessary to enter.
To enter the book giveaway visit the Holiday Book Giveaway app at Facebook.com/BruceClayInc.
---
November 14, 2013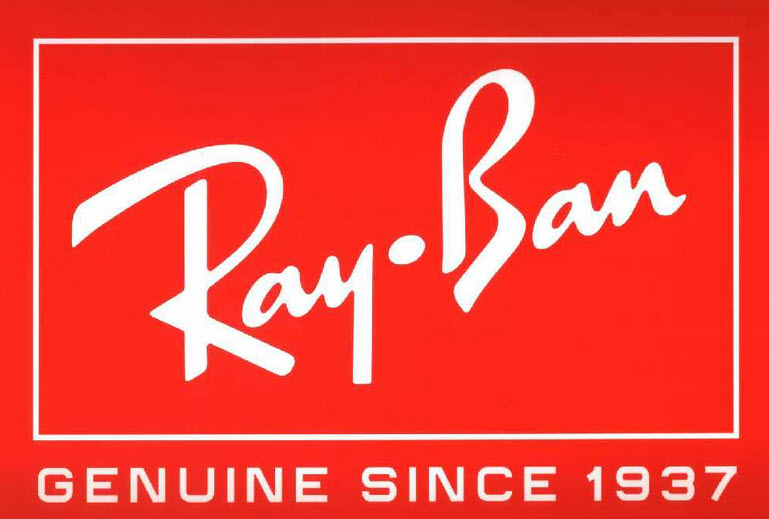 I love when I come across a utilitarian brand like Ray Ban who, despite selling a product that doesn't naturally lend itself to content creation (who wants to read dozens of articles about sunglasses?), has a content marketing strategy that is engaging, memorable, and, more or less, killing it.
Ray Ban LogoThe trick? Excellent storytelling that aligns the brand with the target market's deeper interests. Or — in Ray Ban's case — using music, architecture and the human experience to sell sunglasses.
Read on for two takeaways from Ray Ban's content marketing strategy that we can all learn from.
---
November 6, 2013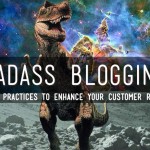 I just got out of the G/H ballroom for the first session on Day 2 of SES Chicago 2013! If you want to roll through my presentation deck, I've embedded it here. The version of the presentation posted here has my speaking notes; hopefully they help explain what the heck dinosaurs have to do with blogging, if you find the slides alone a little disjointed. Enjoy!
Click to see the presentation deck of #SESCHI Bad*ss Blogging.
---
October 28, 2013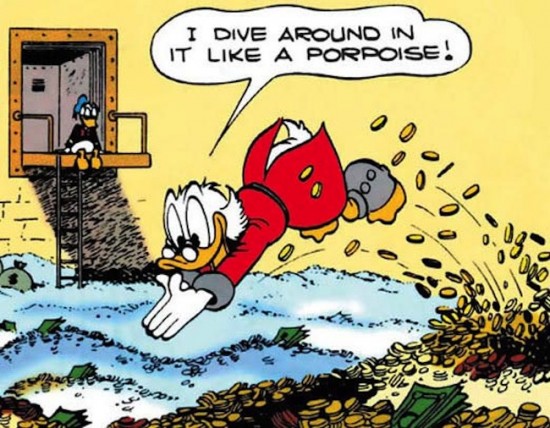 Holy content marketing! If every tangible takeaway from the 214-page Linkdex "Rethink Your Content Marketing" eBook were a dollar I'd be doing the backstroke in hundos like Scrooge McDuck right now. That said, since time is money, I thought I'd save you some by offering my top 35 takeaways from the first 100 pages of […]
---
October 24, 2013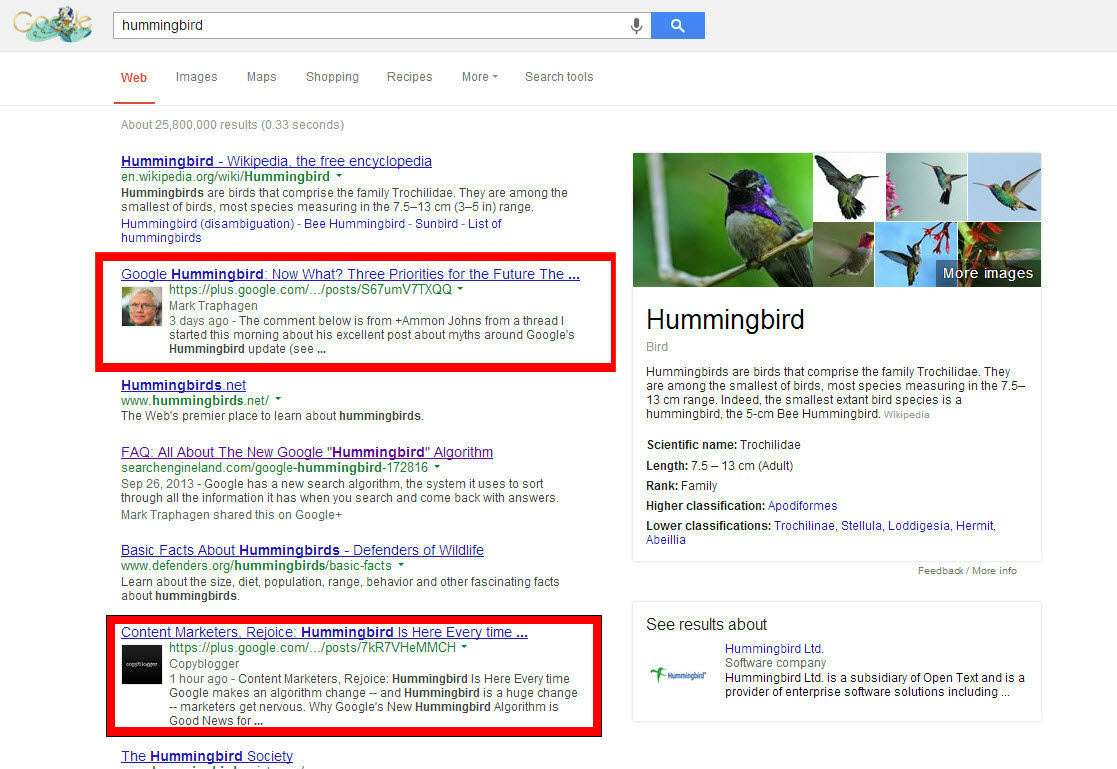 I have found myself reading a lot of content in or through Google+ posts lately. And not because I am going to Google+ seeking content. I don't go to the Google+ content – the Google+ content is coming to me via page one of my Google Search Plus Your World results.
Forget link building; I say we shift gears and start focusing on circle building!
---
September 17, 2013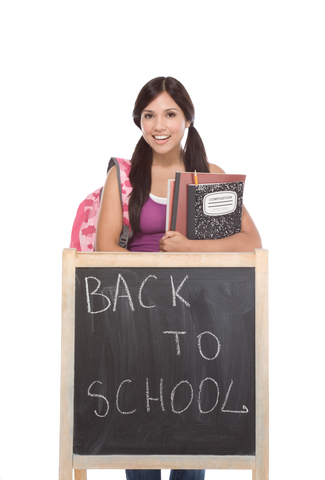 Take your seats! It's time for the Back-to-School edition of The SEO Newsletter. It's chock-full of information that search marketers and SEOs can use to enrich their sites, including an in-depth look at how to generate engagement objects (for content marketers) and a guide for 101-level SEOs on how to set up Google Webmaster Tools, plus this month's top internet marketing news.
Read more of Don't Ditch the Back-to-School Edition of the SEO Newsletter.
---
October 2, 2012
I'm kind of excited to be covering this session because this is one of the Plus tracks – meaning anyone with the free-level conference pass can attend. Looking forward to seeing what it's all about.
Today we have Jon Ball (@LinkBuildingJon) of Page One Power. Wow, full house. He is starting down on the floor with the people. I love it when speakers do that. He starts off by saying you can be as relevant as you can be in your topical theme on your site, but if no one links to you, then you aren't going to get anywhere.
---
July 27, 2012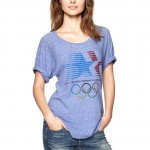 Looking for the start time of tonight's opening ceremonies broadcast for the Olympic Games, I ended up getting my info from LATimes.com.
After reading about the spectacle in store tonight, I thought about how stoked the news site must be to land my traffic. And how SEO smart they must be. I wondered what they were doing to be among the top ranked results for those looking for info on the opening ceremonies. And why did I choose that link among those listed?
Read more of Marketing Gold: Opportunities in the Summer Olympics.
---
March 29, 2012
Every time a new media channel emerges, gains popularity and shows data on reaching people and potentially driving revenue, everyone wants a piece of the pie. A B2C company might not have to think twice about joining Pinterest, but what about B2Bs? What if your product is "services" – does it make sense for you to use Pinterest to reach your target market?
The allure of Pinterest from a Web marketing perspective and one of its main selling points for B2Bs is to drive traffic to your site (and then hopefully convert community members into clients someday – right?).
While we can't argue the value of social, it's not always directly related to the bottom line, so it would seem reasonable that Pinterest could be yet another avenue to reach and connect. But, before you go jumping on the bandwagon, remember that money is on the table.
Read more of I'm a B2B Company, Should I Be Using Pinterest?.
---