Content Archives - Page 4 of 6 - Bruce Clay, Inc. Blog
February 17, 2014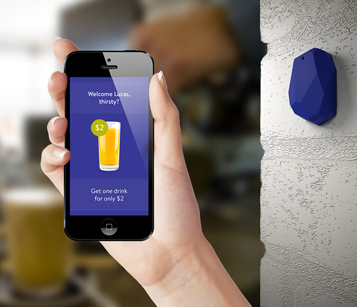 Now companies have a new way to learn your secrets, er, we mean help you get the most out of your brick and mortar shopping experience. It's called iBeacon and it's an indoor positioning system that allows in-store transmitters to send signals to nearby iOS 7 and Android devices.
iBeacon technology lets marketers do amazing things (four of which we cover in this post), but is it also a wearable technology gateway drug?
(Spoiler alert: I think it is. Do you?)
Read more of Is iBeacon a Wearable Technology Gateway Drug?
---
January 30, 2014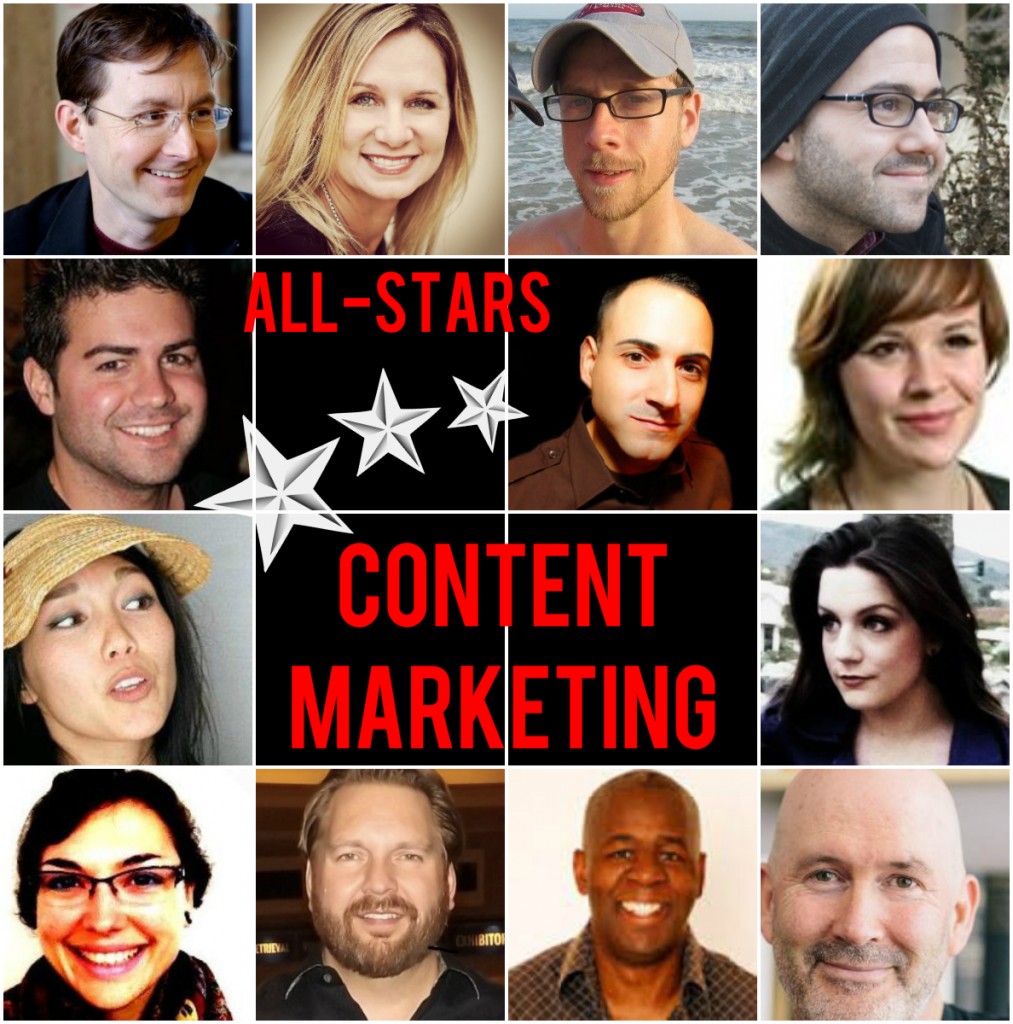 More than a dozen experts share their content marketing strategy insights and tips within the pages of Bruce Clay's and Murray Newlands's new book, "Content Marketing Strategies for Professionals" (now available on Amazon) — the ultimate content marketing strategy guide for any content creator, marketer or social media manager that wants to stop wasting words.
In addition to Clay and Newlands's experience-driven and field-tested knowledge, "Content Marketing Strategies for Professionals" taps into case studies, articles and anecdotes from Digital marketing powerhouses, renowned for their savvy in content strategy, marketing, public relations, media and SEO. Read on for sneak peek of what content marketing advice each of these experts' revealed in "Content Marketing Strategies for Professionals." Among the contributors? A Webby award winner, CEOs, journalists, authors, brand managers and even a Dragon.
---
January 3, 2014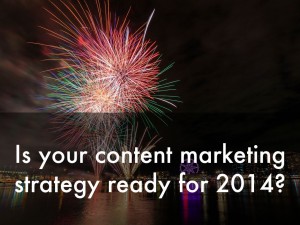 SEO isn't dead and content marketing isn't a fad. In fact, today 9 in 10 organizations market with content, and 78% of marketers believe custom branded content will become more important in the next year. With "the next year" being now. 2014. Is your content marketing strategy ready for 2014? Below is a 10-step kick-start list […]
---
December 16, 2013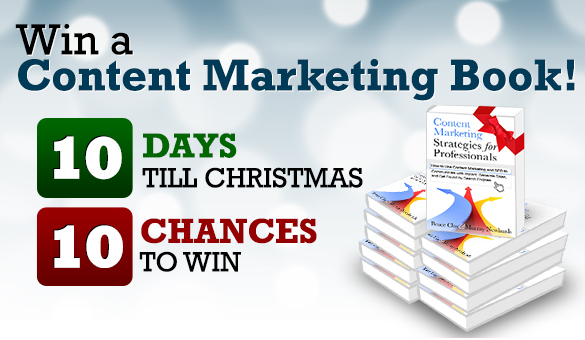 The countdown to Christmas has begun and co-authors Bruce Clay and Murray Newlands are getting in the spirit by giving away a copy of their new content marketing book Content Marketing Strategies for Professionals every day from December 16 through December 25, 2013.
The giveaway launched Friday 12/13 on the Bruce Clay, Inc. Facebook page and will reward a new Facebook fan with a book every day for 10 consecutive days. There is no purchase necessary to enter.
To enter the book giveaway visit the Holiday Book Giveaway app at Facebook.com/BruceClayInc.
---
November 14, 2013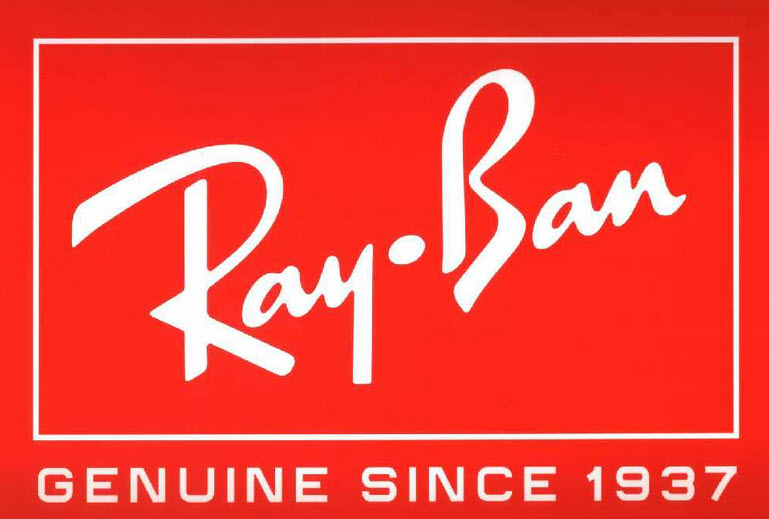 I love when I come across a utilitarian brand like Ray Ban who, despite selling a product that doesn't naturally lend itself to content creation (who wants to read dozens of articles about sunglasses?), has a content marketing strategy that is engaging, memorable, and, more or less, killing it.
Ray Ban LogoThe trick? Excellent storytelling that aligns the brand with the target market's deeper interests. Or — in Ray Ban's case — using music, architecture and the human experience to sell sunglasses.
Read on for two takeaways from Ray Ban's content marketing strategy that we can all learn from.
---
November 6, 2013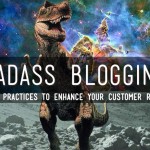 I just got out of the G/H ballroom for the first session on Day 2 of SES Chicago 2013! If you want to roll through my presentation deck, I've embedded it here. The version of the presentation posted here has my speaking notes; hopefully they help explain what the heck dinosaurs have to do with blogging, if you find the slides alone a little disjointed. Enjoy!
Click to see the presentation deck of #SESCHI Bad*ss Blogging.
---
October 28, 2013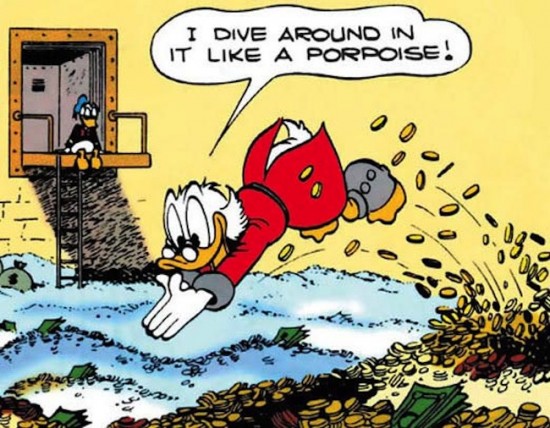 Holy content marketing! If every tangible takeaway from the 214-page Linkdex "Rethink Your Content Marketing" eBook were a dollar I'd be doing the backstroke in hundos like Scrooge McDuck right now. That said, since time is money, I thought I'd save you some by offering my top 35 takeaways from the first 100 pages of […]
---
October 24, 2013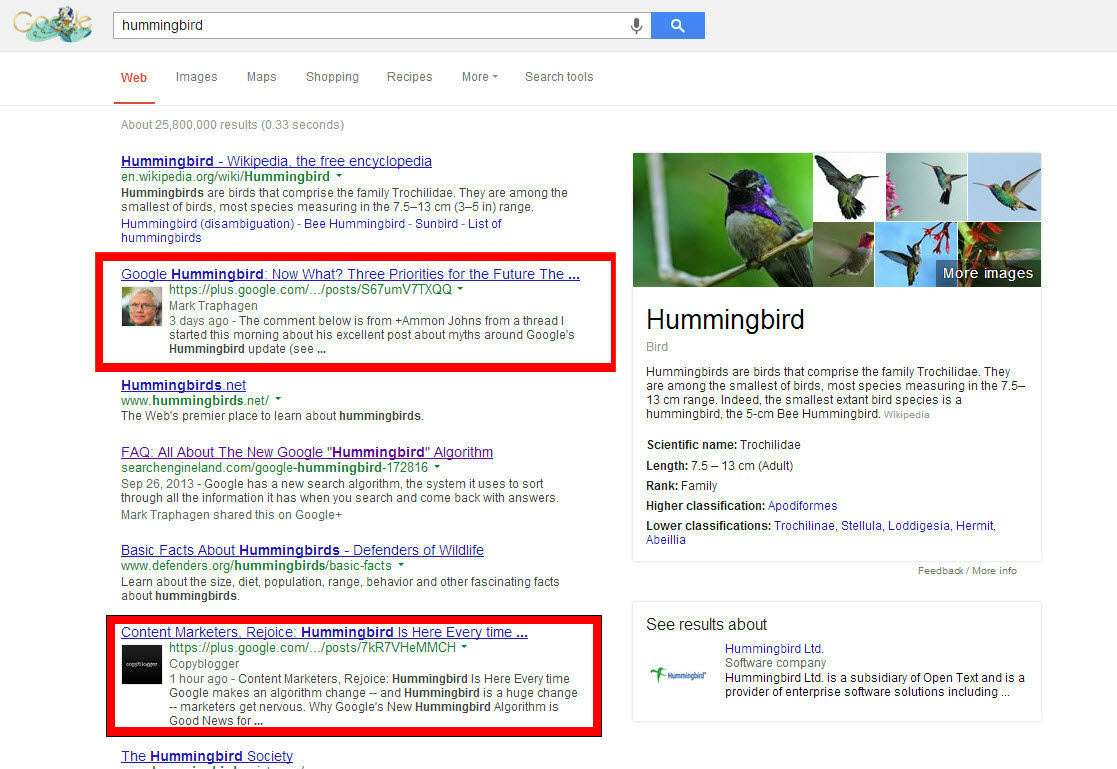 I have found myself reading a lot of content in or through Google+ posts lately. And not because I am going to Google+ seeking content. I don't go to the Google+ content – the Google+ content is coming to me via page one of my Google Search Plus Your World results.
Forget link building; I say we shift gears and start focusing on circle building!
---
September 17, 2013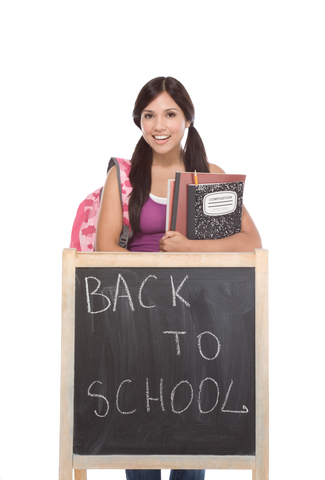 Take your seats! It's time for the Back-to-School edition of The SEO Newsletter. It's chock-full of information that search marketers and SEOs can use to enrich their sites, including an in-depth look at how to generate engagement objects (for content marketers) and a guide for 101-level SEOs on how to set up Google Webmaster Tools, plus this month's top digital marketing news.
Read more of Don't Ditch the Back-to-School Edition of the SEO Newsletter.
---
October 31, 2012
If you're creating content for business, you know you don't have the luxury of creating when the "mood strikes." In the content marketing world, we have an obligation to create relevant and useful content on an ongoing basis. So, with a content production schedule that needs to be consistent, plus the abundance of channels we have at our fingertips, we must find ways to maximize our content ideas.
This is where the idea of producing several types of content from one idea is very, very useful.
What I'm talking about here is taking one concept and expanding it into several mediums, like blog posts, video, infographics, ebooks and more. And using various channels to feature them in.
---