Content Marketing Archives - Page 4 of 5 - Bruce Clay, Inc. Blog
March 26, 2012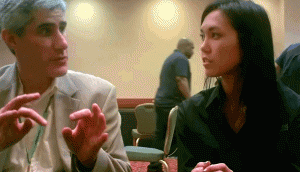 Those responsible for an online businesses content strategy should be aware of recent changes to Google's ranking algorithm when assessing content needs of a website. The Google update referred to as Venice places an emphasis on location-based, or geo-targeted, content relevance. Queries that suggest location is an important factor now receive local-specific results where before they were only returned when local intent was explicit.
The critical role of content that meets search engines' automated qualifications and leads human visitors to convert is a coveted intersection that sets apart successful businesses from the competition. It's why at Bruce Clay, Inc. content, both on-site and off-site, is a priority within our holistic SEO strategy and is among the top services we offer, including those for local business SEO.
Read more of How to Optimize Content for a Local Market: Interview at SES NY
---
March 1, 2012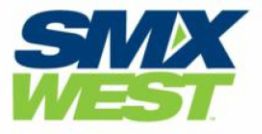 In this session, our panelists discuss Google's Panda update and tips for quality content and tactics that will help your overall visibility online.
Read more of The "New" Killer Content.
---
February 17, 2012
Most reading this probably agree they eat Internet for breakfast, lunch and dinner. We're information (read: content) consumers. My attention's up for grabs, but you better hit me with your best shot.
On the flip side are the content creators, marketers like you and me. …And everyone else.
With all the hungry infovores on the Web, marketers have long been aware of the opportunity and power of getting content into popular channels of consumption. Yet the volume was dialed up on the content marketing buzz as interesting commentary and reports on the topic came across my screen this week.
Read more of Indicators of Content Marketing Success for Strategies and Organizations.
---
October 13, 2011
An interesting debate went down in Bruce's office last week. Usually, discussions about factors that underlie SEO strategy go on behind closed doors and away from outsiders' ears, but not this time. On today's episode of SEM Synergy, Bruce, Jess and I postulate what could be the target of the Panda Updates, Google's most public actions to improve the quality of its organic search results. Excerpts from the show follow.
Jessica: I was reading a post on Search Engine Land and it said that Perez Hilton's site actually was improved, the rankings, after this Panda 2.5. Do you know Perez Hilton? He's like this celebrity gossip person. I took a look at his site and I'm really trying to figure out, what is it that Google thinks is quality about this site. There's lots of ads on it. The content ranges everywhere from a post that's like 100 words to a post that's like 900 words, but it's not written at quality by what our standards would be. There's Meta information there but it's kind of sloppy. I'm wondering if it's really just that you have to dot your Is and cross your Ts and make sure you have all these elements there, versus it actually being quality. I mean, is it quality because people are engaging in it? Is that it?
Read more of Panda Updates: Content Quality, Link Profile or User Behavior? ━ SEM Synergy Extras
---
October 11, 2011
As old channels of communication begin to change, just as radio transitioned to television, so does the public relations practitioner. What public relations professionals already know is that the Internet is the primary source of information for most people, and that Google is the default search engine to gather that information. As the gatekeeper of information shifted from traditional media to the Internet (this shift really only started sinking in over the past few years in the PR world), Web marketing tactics became the new public relations. Once, the editor of a publication or news channel determined what was noteworthy, today, it is an algorithm. Once a one-way conversation, now it is two.
Read more of The Evolution of Public Relations Through Web Marketing.
---
September 13, 2011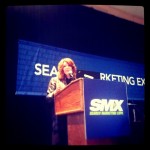 In this session, Christine Churchill, president, KeyRelevance (@keyrelevance) takes us through her strategic process of keyword research through discovery, research, expansion and evaluation with tip sheets. She walks us through some of the best practices in keyword research and copywriting dos and don'ts for SEO, PPC, social media and the up-and-coming mobile user market.
Read more of SMX East 2011: Keyword Research and Copywriting for Search Success .
---
Matt McGee is moderating. SMX asked the speakers of favorite sessions from SMX Advanced to update their presentations. That's what this track is all about.
For this session, the Panda update is the main focus. What was the impact and how did some sites turn around?
Read more of SMX East 2011: Google Survivor Tips.
---
August 30, 2011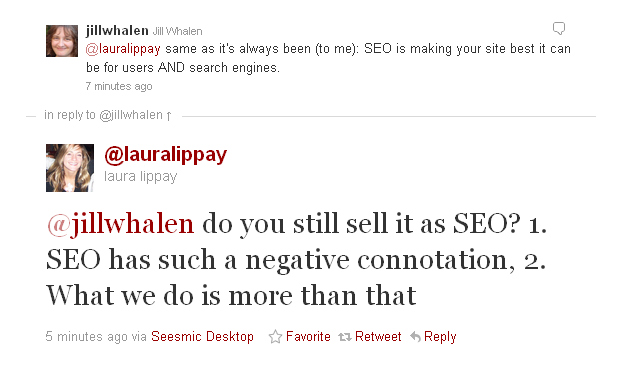 It's not a new question, but it's telling that it's one so oft repeated and packed full of meaning.
Is the term "SEO" still a good working term for the tasks done and responsibilities held by self-defined SEOs?
Yesterday morning, Laura Lippay asked Twitter what "SEO" means to you today, leading to a dialogue about the reputation of SEO, how SEOs position their services and what responsibilities fall under the increasingly amorphous SEO umbrella.
Since the advent of Web 2.0, we've been teasing out this question over drinks and phone calls with industry friends, never settling on a final answer, everyone holding a unique point of view. I believe that we've never forced a community decision because an answer isn't critical to selling SEO services today.
Yet, in the very near future, we may find that the popularity and visibility of social media marketing as a branding and engagement channel may eclipse search as the new media darling that gets all the attention. For SEO to maintain its relevance in the eyes of decision makers, we may need to rethink our unique value proposition. I propose that, along with the evolving expectations of our customers, SEO's identity is growing to reflect a necessary marriage of persuasive content and data-driven measurement.
Read more of A Case for Redefining SEO: Embracing Content Marketing.
---
August 29, 2011
Eww, what's that? Something stinks … wait, I know, it's like 75 percent of the content on the Web. That lingering stench has overstayed its welcome, which is why the Panda cleaning crew has come to throw out the worst of the worst – about 12 percent, give or take. But what about all that other content – the stuff we're responsible for every day through blogging? The stuff that's not quite bad enough for Panda, but we still know it's kinda trashy? That's the stuff we're going to talk about today, specifically quality blog posts.
Read more of Cleaning Up Trashy Web Content: How to Create Posts That Don't Stink.
---
August 23, 2011
We've got an action-packed newsletter coming to you, set to hit inboxes in the next hour! In our August newsletter, you'll find essential advice on optimizing your site for local searches, an exclusive interview with Internet marketing pioneer Bruce Clay, and a guide to creating infographics that will grab your visitors' attention.
Read more of Local SEO, Designing for Engagement and Bruce Clay Unplugged – SEO Newsletter.
---