Reputation Management Archives - Bruce Clay, Inc. Blog
July 12, 2013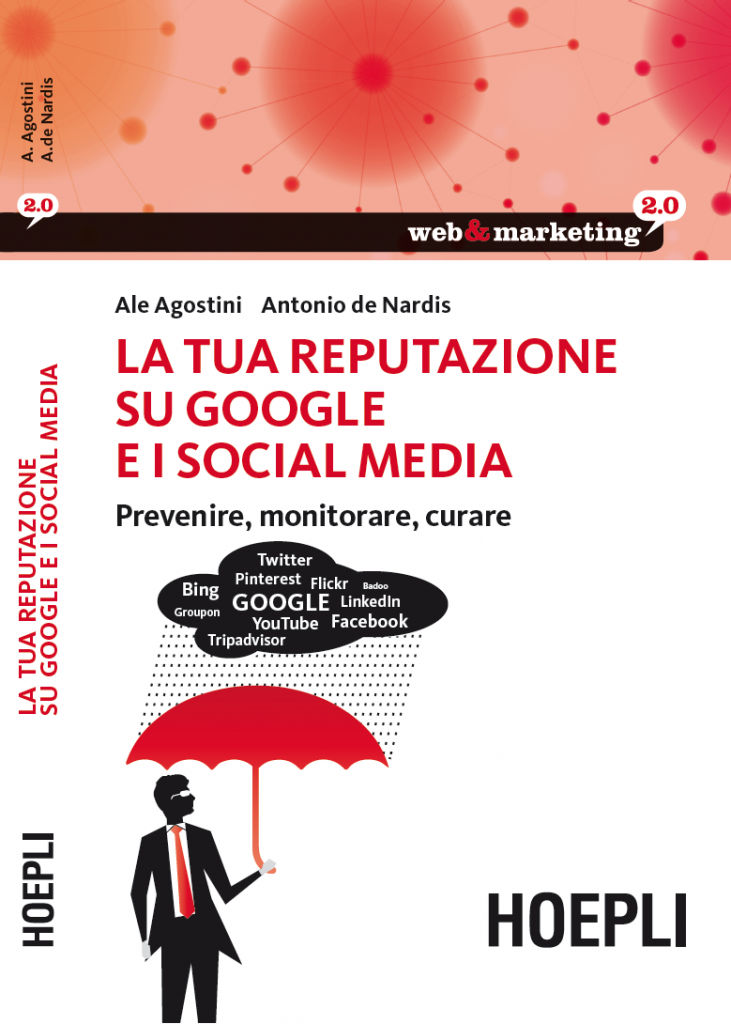 Bruce Clay Europe's director Ale Agostini has written a book in Italian about Your Reputation on Google and Social Media, titled just that. This book covers territory that everyone should be aware of as they conduct their business – personal and private – online.
"The difficulty of keeping a good online reputation is well understood in Italy mainly by companies with established brands and by VIP people that are well known. Other than that, it is still a mystery and people only realize the need when the problem occurs," said Ale. "The role of this book is both to spark awareness by bringing evidence to light and to offer solutions to prevent online reputation problems."
Read more about this online reputation management book with some words of introduction by the author.
---
February 7, 2013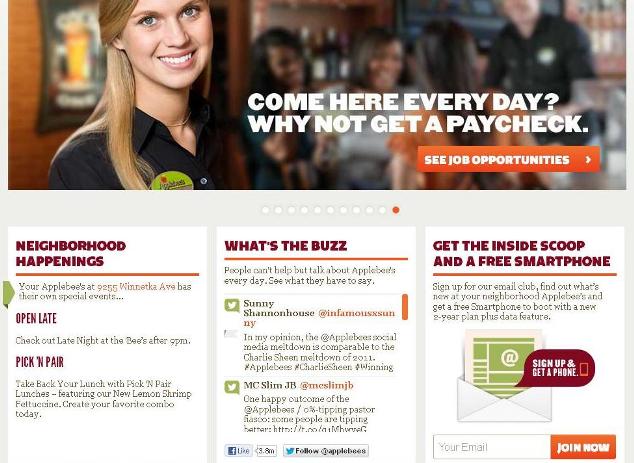 Applebee's is serving up a lesson in social media reputation management and crisis communications this week. There are multiple layers worth exploring in this story.
There's the Reddit community whose mob mentality infected this story as it traveled across social media channels.
There's also the social media marketing industry that has raised its voice against how Applebee's handled the situation.
Herein I attempt to look at both because, of course, they're overlapping and related. Yet because this story is deeply layered and complex, I merely skim the surface. Still, I think it's enough to add a few things to your business's guidelines for online discourse if and when your brand ever comes under fire.
Read more of Fresh and Sizzling at Applebee's: Social Media Reputation Management
---
May 16, 2012
There's a fascinating story in the Atlantic of one historian's ongoing social experiment intended to reveal the nature of truth on the web. He teaches a U.S. History course at George Mason University called Lying About the Past. The curriculum has uncovered a fragile balance between truth and fiction within online communities as students craft a hoax to see how long it can pass as fact. Outside of academia, one prankster and entrepreneur duped Facebook into believing Abraham Lincoln patented a pre-cursor to social networking.
Read more of A Business's Reputation Is More Vulnerable on the Social Web.
---
August 17, 2011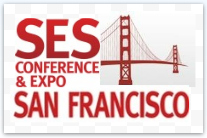 Solo presentation by: Andy Beal, CEO, Trackur
What a way to start of Day 2 of SES San Francisco – with the adorable Andy Beal. I could just listen to him talk for days with his cute little accent that's from somewhere in the middle of the Atlantic. I'm hoping to get some great nuggets of info from him today to help those of you who have Reputation Management needs.
Read more of Protecting Your Brand Online.
---
February 18, 2011
Facebook might not be thrilled in claiming responsibility or heroism for Egypt's freedom. In fact, it's quietly trying to stay under the radar so it can likely eventually expand into countries like China.
Nonetheless, it's actually quite mind-blowing that Facebook served as a catalyst for the people of Egypt to join together in a fight for democracy.
We should still move forward with caution, though, even as we marvel and delight in what has happened. Mass connectivity has its advantages and its consequences.
Read more of The Age of Social Media: Can Facebook Set Us Free?.
---
August 19, 2010
Chris Sheridan is moderating and introduces Andy Beal, who has the solo presentation for this reputation management session. Andy steps down off the podium to do his presentation on the floor amongst all of us little people.
About Andy:
CEO of Trackur.com
Editor of Marketing Pilgrim
Co-author of Radically Transparent
Hates the social media guru/expert/Grand Poobah term, but prefers being an active user without the moniker
He has one blank slide with the SES template so he meets the conference requirement before reverting back to his preferred display.
5 keys to SERM:
1. Rethinking keywords
2. Spider Friendly
3. Me, Myself, & Irene (Andy's favorite slide)
4. Anchor's Away
5. SuperBrand to the Rescue
Managing Your Google Reputation.
---
July 1, 2010
Crisis communications has evolved with the invention of social media, how (and how quickly) companies must respond in the event of a crisis is complex and swift. With real-time updates becoming part of the norm in the SERPs, a company in crisis should always be part of the current conversation.
Staring at the fish tank at my chiropractor's office this week, I realized that BP's Deepwater Horizon oil spill and the resulting sour of public opinion is an opportunity to look at social media and crisis communication.
Read more of BP, Crisis Communications and Social Media.
---
May 28, 2010
It's good to be back on the blog and to see that ya'll played nice with the guest bloggers while I was away! Thanks so much to Kaila, Lisa, Tracy and Annie for contributing radical guest posts and setting the blog on fire. In a good way, not in the way you'd want to avoid if your little one's at home with the babysitter.
We're heading into a long Memorial Day weekend, and along with fun and sun, that means a few things to announce! First off, it's the last chance for you to submit an article to the Small Biz Discovery Contest. We'll be posting the entries here on Tuesday, and if it's in our hands before that, you're in the running to win a pass to SES San Francisco and a seat in SEO training with Bruce. We'll be opening up the voting on Wednesday, too, so be sure to vote for your favorites. As a bonus, if you vote you can enter the drawing for a seat in SEO training!
Read more of Friday Recap: Back in Action Edition.
---
May 26, 2010
She's all grown up now. Remember how proud you were when she had her first steps? As she turns to smile at you & step out of the door for her first prom night, you almost shout "Stop!" You want 10 more minutes to coach her on all the things you should have said, the things she needs to know to protect her innocence from the perils sure to come. But you stop. You smile back & let her walk away, praying that all the advice you've dispensed over folding the laundry together sticks. You'll know she'll be back & she'll be ready to listen.
Your brand is your baby. Social media is…scary.
I work for a digital agency with a portfolio of clients who've just entered the social media space. After years of careful, reluctant acceptance of the 'Learn, Measure, Engage' model, they've moved from baby steps to full on careening round the house with the big headed balance of a toddler. Of course I'm scared. Of course I'm worried. But here's how I sleep at night.
Read more of Big Business ♥ Social Media 4ever.
---
December 10, 2009
Let me just let you in on a little story I like to call my life in search. On top editing and posting the fire hose of liveblog posts and photos coming out of Chicago (so much info it'll make your head explode!), I've been flailing to stay above water just to keep up with the changes Google has launched this week.
Since entering the search marketing industry, I've often felt like Lucy at the chocolate factory. Wrapping those drops of cocoa heaven in their tidy little packaging, I thought I was getting a handle on the search industry news cycle and was covering announcements as they rolled down the conveyer belt. Thing is, they just dialed up the speed.
So naturally, my logical initial reaction to this information overload is to freak the flip out.
Like myself, businesses are asking a series of important questions:
How is search changing? What does that mean for my Web site? What do I need to do now? And how does Google expect regular businesses to keep up with this madness?!
So what'd Lucy do when faced with the daunting conveyer belt that wouldn't quit? She stuffed the chocolates in her mouth — where they went on to undergo serious digesting. I've had a chance to process and analyze Google's new features with the help of a few of my favorite BCI SEOs. Now I'll try to distill the info of highest import and make the business implications of these changes clear.
Read more of All You Need to Know About Google's New Feature Updates.
---