Jumping on the Google AMP Train? The CMO's Guide to Accelerated Mobile Pages
If you care about the ROI of your website, you know the importance of mobile page speed.
Google has pushed its major speed initiative, Accelerated Mobile Pages — AMP for short — hard over the last year. As AMP features and specifications evolve, marketers can capitalize on improved UX and ranking opportunities by staying up to date on AMP.
Here's your primer on the AMP opportunity. We outline: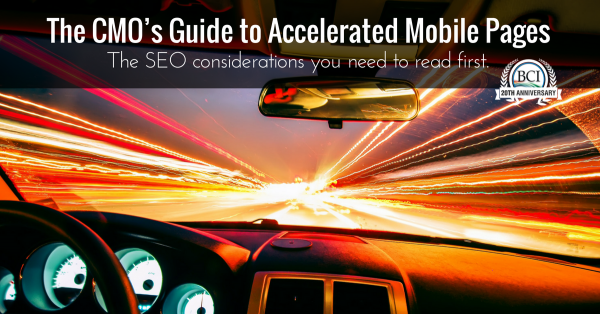 What Is Google AMP?
Google's Accelerated Mobile Pages Project (AMP) is an open source project geared toward enabling content to load instantly for mobile readers.
AMP's lightning fast loading of content on a mobile device is accomplished by:
Pre-rendering the content while limiting the use of JavaScript that publisher sites can use
And caching content so Google doesn't have to fetch page content from the publisher's server
AMP pages can be fast and highly interactive with AMP components like carousel, video and light box. Pages can be customized with amp-iframe to embed components not yet supported by AMP.
To sweeten the attraction of AMP, we know that mobile-friendly pages get an organic ranking boost in Google. Currently, AMP results are delivered as a cluster in a carousel at the top of a search results page. Later this year, within Google's mobile search results, AMP pages will be indicated with a small grey circle with a white lightning bolt.
There is an AMP report within Google Search Console that shows webmasters and SEOs the AMP pages of a site that have been successfully indexed or caused errors (reported by type) when crawled.
Who Is Google AMP For?
There are more than 650,000 domains publishing AMP pages today, according to Google.
Google AMP is for:
News sites
Recipes
Travel guides
Entertainment sites
… with more applicable content types sure to be added over time.
"Gary Illyes from Google revealed what the next big thing for 2016 would be (…) AMP, also known as Accelerated Mobile Pages. And he said they will be pushing it aggressively in 2016." —Jennifer Slegg, TheSEMPost.com (emphasis added)
Typically, when Google says "this is important and you should do this," the SEO community jumps to it – especially with today's focus on mobile SEO.
The Problems AMP Solves
AMP Is Google's Answer to Facebook Instant Articles and Apple News
Mobile users are used to the fast-loading content experience like that delivered by Facebook Instant Articles and Apple News. Those platforms often exclude the ability to embed advertisements, however, an issue that Google is keen on solving. AMP is a response to search traffic getting left out of the mobile conversation.
With Instant Articles, publishers' content on Facebook loads really quickly because all those pages are prerendered. You click and it's there.
People are getting used to that experience, but Google obviously doesn't have control over the speed of a publisher's page load from the SERP, and it's very important for them to make sure that people are still using Google and visiting some of the more than 2 million websites that are part of Googles Display Network.
When a SERP click leads to a site that's incredibly slow and gives a bad user experience, it's almost like people are going to associate that poor experience with Google.
With AMP, webmasters have a solution for speedy loading content served to searchers that doesn't exclude Google's advertisements. And advertisers have a framework for developing fast-loading landing pages which brings us to our second problem solved.
AMP Is Google's Answer to Ad Blockers
AMP is also a response to the proliferation of ad blockers. Ad blockers are a serious problem for Google AdSense and the publishers that serve AdSense ads.
Neither Google nor publishers make money on ads when web users block ads. According to the latest study, 16% of U.S. Internet users block ads. The latest Apple mobile operating system, iOS 9, supports ad blocking in the Safari browser.
Apple's move to block ads including AdSense is intended to speed up the Internet on phones, and it leaves Google out in the cold. AMP is a response to this.
Google knows it needs to give mobile web users a fast experience or they're going to stop trusting the search engine as a content discovery engine.
As ad blockers are a symptom of a degraded mobile user experience caused by advertising, it's no coincidence that Google reps first announced the AMP Project to the assembled webmaster/publisher community at the Google AdSense keynote at Pubcon Las Vegas in October 2015.
Placing ads on AMP pages is easier than ever with support of ad platforms. Outbrain, AOL, OpenX, DoubleClick and AdSense are advertising platforms that work within the AMP framework.

The SEO's Toolbox for Page Speed Optimization
There are many ways to optimize the speed of a website, and all should be examined by the technical side of the house.
The starting place for AMP is the AMP Project's Get Started tutorial. Included in the tutorial is everything you need to create an AMP page, how to configure analytics, how to include media and iframes and third-party content, guidance on making your page discoverable and how to validate (test) your AMP pages.
For your convenience, we have outlined the basic steps to AMP in our quick-start guide on how to implement AMP.
SEOs also have a number of effective tools for cranking up site speed apart from AMP, which you can get started with using the Mobile SEO & Design Checklist. This guide takes you through selecting a mobile platform (responsive, dynamic and mobile site), optiming for crawling and indexing, mobile UX optimization and testing and tracking.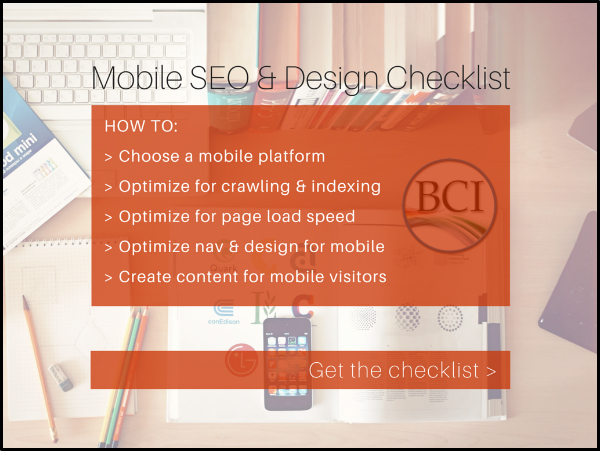 ---
This post was originally published on Feb. 4, 2016. It has been updated to reflect the current AMP platform specifications and SEO advantages.
Posted by Bruce Clay, Inc. on September 7th, 2016 at 12:20 pm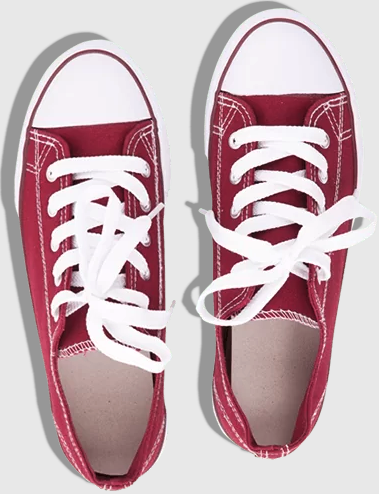 Still on the hunt for actionable tips and insights? Each of these
recent SEO posts
is better than the last!
Bruce Clay
on November 22, 2023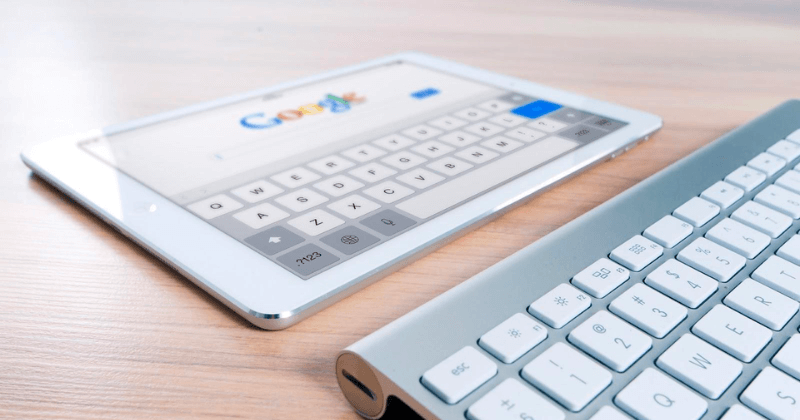 Bruce Clay
on November 21, 2023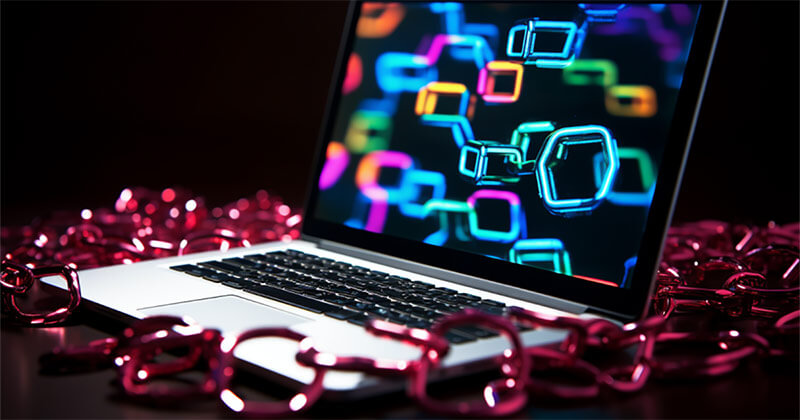 Bruce Clay
on November 20, 2023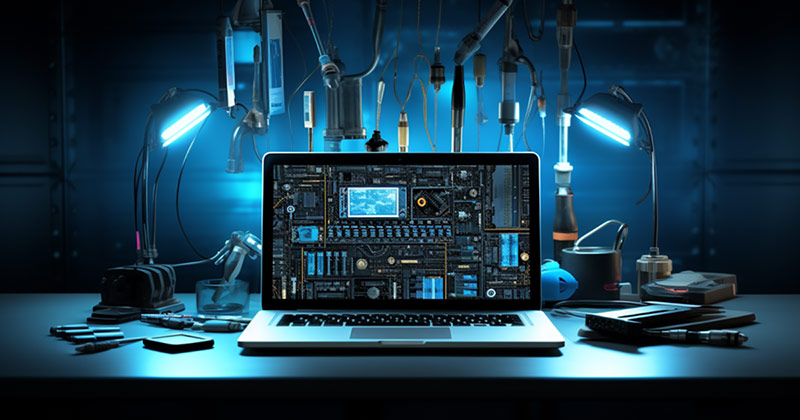 29 Replies to "Jumping on the Google AMP Train? The CMO's Guide to Accelerated Mobile Pages"