The Power & Persuasion of Infographics #SMX #14A

David Wallace is the founder and CEO of SearchRank. He's going to present a mini session at SMX West 2015 on best practices for marketing with infographics.
Infographics are AWESOME! We're overloaded with information today. We're visually inclined and with infographics we can learn quickly and digest info.
The average person is subjected to 174 newspapers worth of info every day. 99% of sensory information is filtered out by the brain almost immediately. That means 1% of info actually gets to the brain. Publishers who use infographics in their content marketing strategy grow in traffic an average of 12% more than those who don't.
Infographics aren't new. They date back to the caveman days when stories were told on walls.
There are four styles of infographics:
Static: large image files
Animated: huge animated gifs
Video
Interactive
Infographic design mistakes:
Ugly: no matter how great the idea or topic of the infographic, poor design will kill its overall effectiveness
Display size: size matters. Allow for a larger version to be viewed.
Grammar and spell check: Someone is going to call out any errors to spelling and grammar
Citations: list sources! it adds credibility
Actually an infographic! Some things that are passed by their creators as infographics actually aren't.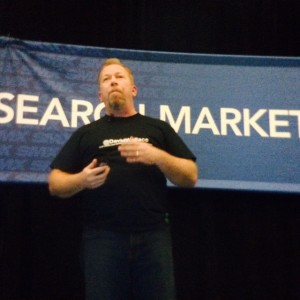 Avoid common blunders. Always:
Include social sharing buttons on the page so it's easy for people to share
Share it on your own social networks to bring awareness to your content
Social sharing right vs. wrong:
Link back to original post
Include short description
Utilize hashtags
Include images
Call out influencers
Retweet older infographics if a trend or current event makes it relevant again
On Pinterest:
Link back to original post
Post to topically relevant boards
Include a short title and description of infographic
Takeaways:
If you aren't utilizing infographics you are missing out
Don't compromise on infographic design elements
Make it easy for users to share and repost infographics
Don't forget to share on your own social network
Measure for success, rinse and repeat
Posted by Virginia Nussey on March 3rd, 2015 at 5:37 pm