Manual Penalty Actions Reported in Google Webmaster Tools
Editor's note: As of May 2015, Google's webmaster tools suite is called Google Search Console. 
Gone is the mystery of blackbox manual action penalties levied by Google against your site. Today Google announced a new section in Google Webmaster Tools called "Manual Actions."
If you go to the Search Traffic navigation and click on "Manual Actions" you'll see a listing of site-wide matches (spam found across a whole domain) and partial matches (spam flagged on "specific pages, sections or links") of your site.
Here is this new WMT result being shown for a client of ours: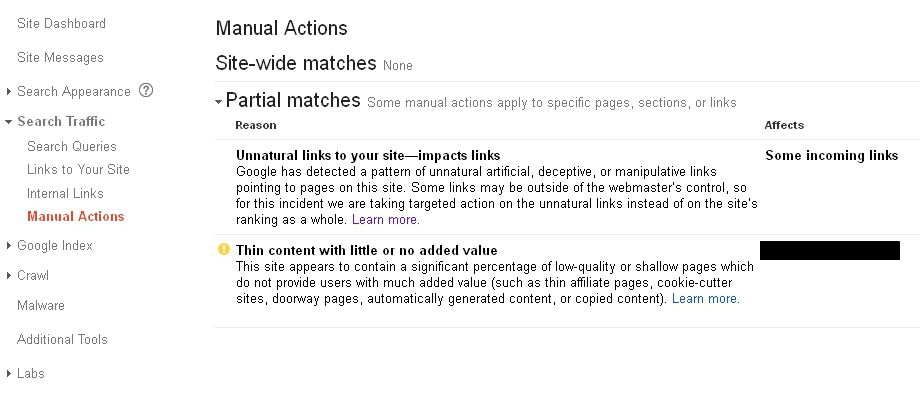 In Google's Webmaster Central blog post, the example screenshot shows a manual action listed as "User-generated spam. Pages from this site appear to contain spammy user-generated content." There appear to be four types of reported webspam:
User-generated spam (comment spam)
Thin content
Unnatural links
Hidden text / keyword stuffing
If the user viewing the Google WMT report has administrative access (as opposed to viewable access only), a red "Request a Review" button is shown below the spam listing — a very handy means of submitting a reconsideration request. Here is another example of this new alert for a client of ours, this one with a review button: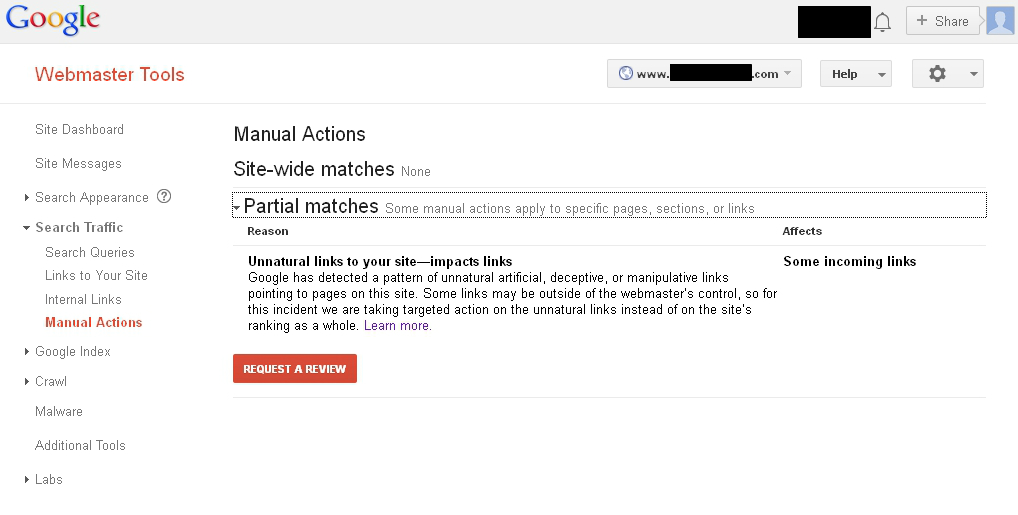 "This new tab eliminates any confusion with clients that want to deny a Google Manual Penalty," said Ty Carson, a lead SEO analyst here at BCI. "Knowing a site's full history has always been important, and this new alert eliminates the uncertainty."
Update:
There's a new page on Manual Actions in Google Webmaster Support, and the Google Webmaster Help channel on YouTube was updated with 7 videos of Matt Cutts explaining the types of spam now reported and how to fix them. Click on the listing below to go to the video on YouTube.







Posted by Virginia Nussey on August 8th, 2013 at 4:05 pm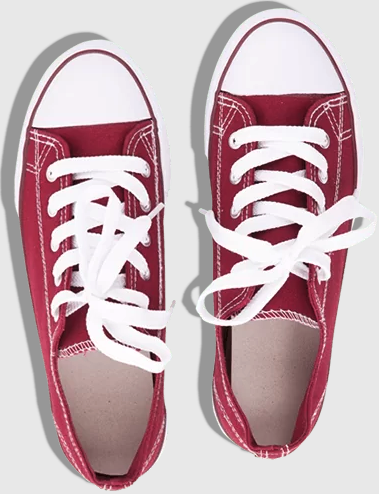 Still on the hunt for actionable tips and insights? Each of these
recent SEO posts
is better than the last!
Bruce Clay
on April 20, 2021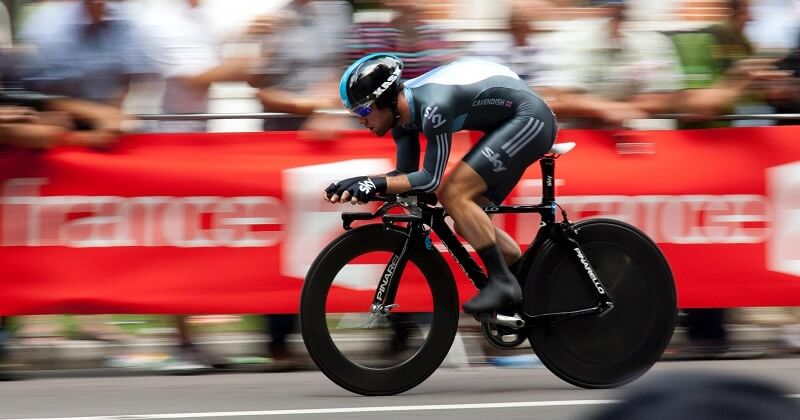 Bruce Clay
on April 19, 2021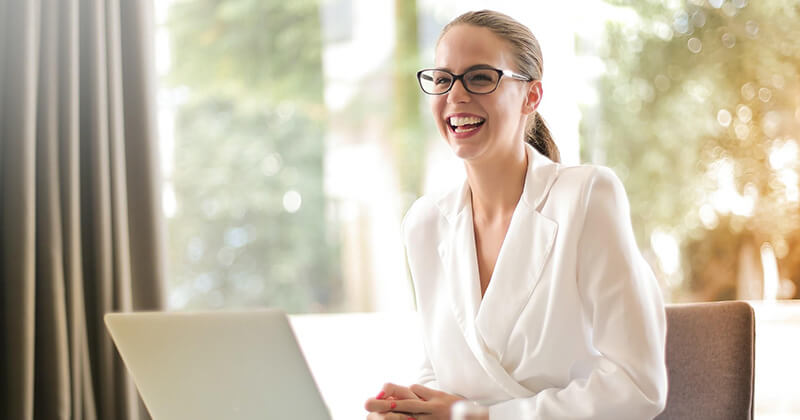 Bruce Clay
on April 15, 2021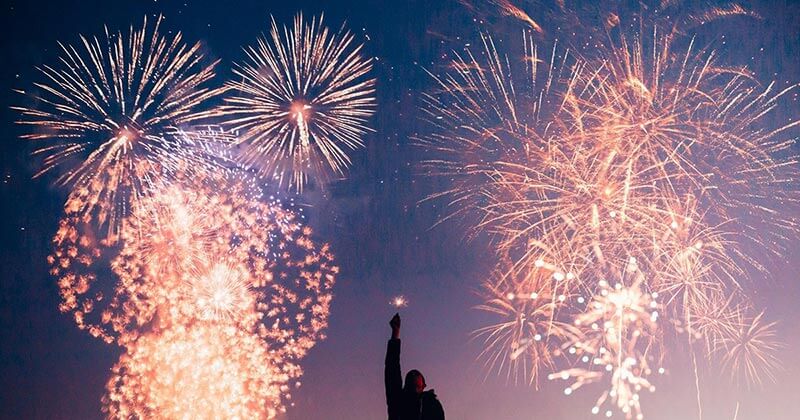 4 Replies to "Manual Penalty Actions Reported in Google Webmaster Tools"