SEO Archives - Bruce Clay, Inc. Blog
November 20, 2018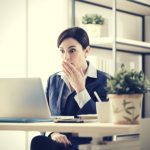 We often see questions from people wondering why their site isn't ranking, or why it isn't indexed by the search engines.
Recently, I've come across several sites with major SEO errors that could be easily fixed, if only the owners knew to look. While some mistakes are quite complex, these are a few of the often overlooked "head slamming" errors.
So here are seven SEO fails — and how you can avoid making them on your own website.
---
November 13, 2018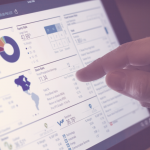 "SEO audits" can mean different things to different people. In general, an SEO website audit identifies issues that hinder a site's ability to be found in search results and recommends changes to fix those issues.
What's the end goal of a technical SEO audit? To help you improve the site's search visibility and bring in more organic traffic.
But the approach to SEO audits varies across practitioners and agencies. Which approach fits you best depends on many factors …
---
November 7, 2018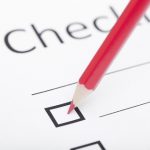 In Bruce Clay's SEO training course, we offer students an SEO checklist as one of the many take-home materials. Use this version as an in-hand to-do list or basic audit outline.
Get The Always-Up-to-Date SEO Checklist from Bruce Clay.
---
October 30, 2018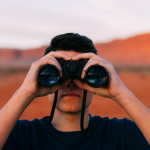 Thinking about the future of SEO is a habit of mine. I like to anticipate where things are going, and no doubt this has helped me keep my SEO consulting business headed in the right direction over the past 22 years. Thought leadership is fun!
In an industry like organic search engine optimization, the pieces never stop moving for long …
Anticipating the future of SEO, Bruce Clay advises websites how to prepare for when organic results disappear from Google search results above the fold. Read the article.
---
February 20, 2018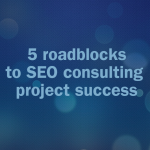 The relationship between a business and its SEO consulting firm is a delicate balance of give and take.
In order for an SEO strategy to deliver the best results, the SEO consultant must give accurate and useful recommendations, and the client must take that guidance and implement those recommendations.
This is a team effort where the consultant solves problems and mentors the client, and the client then learns and implements. Seems fairly straightforward, but it's not always so.
You have no doubt experienced this in your business. A project can have great energy at the outset. But as time passes, progress can be delayed and momentum stalled for a variety of reasons.
Here's the good news: We've observed that there are five common roadblocks affecting SEO consulting projects that can absolutely be surpassed — once you know how to identify and push through them. In this article, I'll go over the five common issues that threaten an SEO consulting project's success AND how a business can overcome them:
Misaligned expectations
Time constraints
Budget constraints
Lack of SEO knowledge
Website back-end and architectural issues
---
February 15, 2018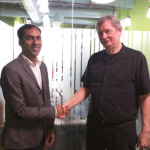 On 12th February 2018, Dhananjay Kumar from Max Life Insurance​ fulfilled his five-year long dream of meeting Bruce Clay in person. Dhananjay, who was the lucky winner of Bruce Clay India's SEO Contest, arrived at BCI's Gurgaon office to claim his prize — an exclusive 30-minute Q&A session with the Father of SEO, Bruce Clay.
Dhananjay, who calls himself a big fan of Bruce Clay, is passionate about SEO. With an eager clasp of hands and the words "can't wait to get started," he shot off questions for Bruce, which the SEO guru answered with his characteristic composure and just the right dose of humor!
The excerpt below contains Bruce's advice on various SEO issues including compliance restrictions, press releases, voice search, local market confusion, PWAs and more.
Read more of The Valuable SEO Advice That Fulfilled One Contest Winner's Dream
---
January 16, 2018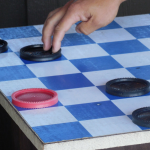 Marketing teams across the board will face receding budgets as the C-suite becomes increasingly unwilling to dole out money without solid proof that it delivers results. As a result, I expect to see a focus on attribution tools and better data reporting as the industry scrambles to connect the dots of customer journeys and justify marketing spend.
Predictions for digital marketing in 2018 are fairly easy to make — at least compared to the last 13 years of annual prediction posts I've written. I am sure that most in the SEO industry who follow Google see these trends already progressing. In a nutshell, the hot buttons SEOs know now will stay hot.
Here are my predictions for mobile first, voice search, content, linking, speed, SEO, ecommerce, machine learning, virtual reality and video — to help you be informed to make the right marketing moves this year.
Read Bruce Clay's 2018 Predictions for Digital Marketing
---
January 10, 2018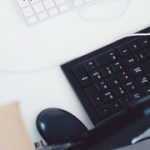 We're in a time when writers carry a heavy responsibility. They produce the fuel that SEO and marketing engines need to drive sales forward.
That's because content marketing requires a LOT of content. In fact, 72% of marketers surveyed said relevant content creation is the most effective SEO tactic.
It makes sense, then, that writers should be equipped with tools that help them make informed SEO decisions along the way to making relevant content.
Read about why original content is harder to produce and the solution to the growing need for SEO-skilled writers who can analyze data and decide what content needs creating in this post.
Are Writers Expected to Do SEO?
---
December 18, 2017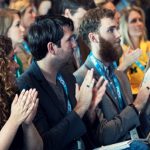 Digital marketing conferences are held all over the world, from Los Angeles to Beijing and everywhere in between. Thousands of SEOs, SEMs, content marketers, social media strategists and business owners attend marketing events for the whirlwind of information, education and networking.
Where else but a digital marketing conference can you learn from the likes of Gary Illyes, Purna Virji, Rand Fishkin, Larry Kim and Bruce Clay all in a single day? We've updated our Digital Marketing Conference Calendar for 2018 with more than 250 events worldwide so you can start planning your year ahead.
We've organized this massive list — 250+ digital marketing conferences! — in three ways. You can view events by regional location, by topic focus, or by month on a calendar that can also be downloaded. Whether you're looking for an in-person networking opportunity that's close to home or willing to travel around the world to find the perfect conference experience, this list will make it easy for you to find digital marketing events that fit the bill. Happy planning!
Read more of The Digital Marketing Conference Calendar: 250+ Events Around the World, Updated for 2018.
---
November 29, 2017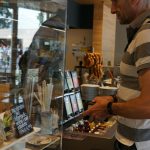 The good news: Showing up in Google's search engine can be extremely beneficial to your local business.
The bad news: Google doesn't care if you rank high or low. It cares only that there are quality results that answer the query to the total satisfaction of the searcher.
So the pressing question is, how do you rank higher on Google Maps and Google local search results? Improving your local search rankings is possible, and the results are very real. A Google study found that:
4 in 5 consumers use search engines to find local information.
50 percent of local smartphone searches lead to a store visit in less than a day.
18 percent of local searches on a smartphone result in a sale within a day.
If you're asking, "How does Google local search work, and how can I rank higher in local search?" then read on … this local SEO checklist is for you!
---