SEO Penalties Archives - Bruce Clay, Inc. Blog
May 5, 2016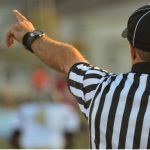 Your business is on the field of one of the most competitive games of all: organic search rankings. If you play by the rules, you have a chance of making your website visible to searchers and winning site visitors. If you don't follow the rules, you have no chance of scoring those goals if there's a referee on the field.
Search engines play the role of referee in the search engine optimization game. For business owners, that means ethical SEO conduct pays off.
This week Google published a report titled "How we fought webspam in 2015" chronicling what they discovered and accomplished last year. This latest report from Google is important for online businesses to be aware of because it points to trends in webspam and identifies red-flag digital marketing tactics to avoid.
Read more of "Google's Report on SEO Conduct & Webspam: Ethical SEO Help for Businesses"
---
August 27, 2015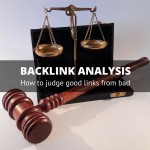 Backlink analysis is a much-needed SEO skill today. Our SEO analysts spend hours analyzing backlinks for clients — whether they came to us specifically for help removing a Google penalty or not.
These days, all webmasters need to keep an eye on their backlink profiles to identify good links to count as wins and bad ones to target for link pruning. Here we've outlined our internal process for analyzing SEO client backlinks to judge which links to keep and which to get rid of. You'll find recommendations along with resources to help with your own backlink cleanup including:
Criteria for judging backlink quality
How to nofollow links
A handy Backlink Evaluation Flowchart
Read the full article on backlink analysis
---
October 22, 2014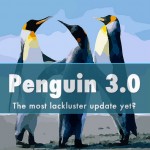 For 12-plus months analysts have been waiting for the Penguin 3.0 update that would allow reformed corner-cutting clients to claim full penalty recovery and regain SERP rank. With six months between updates set as the standard through 2012 and 2013, a full 12-month cycle between updates has created quite the build-up for Penguin 3.0.
So, when an October 17, 2014 Penguin 3.0 update was announced by Search Engine Land on October 19, much SERP rank fluctuation was expected. Instead, what we've seen in the five days since the update can only be described as overwhelmingly underwhelming.
Read more of Penguin 3.0 is Overwhelmingly Underwhelming.
---