Why Is My Mobile-Friendly Label Missing in Google Search Results?
As the April 21st deadline to make your site mobile-friendly approaches, many sites are checking to see if their pages get the "mobile-friendly" annotation in Google mobile search results. Those two words are Google's promise to searchers that a result meets a certain standard of usability that mobile surfers are starting to expect.
What's concerning is that sometimes the label doesn't show up — even though Google's own Mobile-Friendly Test declares "Awesome! This page is mobile-friendly." In working with clients and through research, we've uncovered little-discussed reasons why a mobile-friendly annotation may not show up despite a page's being fully optimized for mobile browsing.
First, here's what you'd hope and expect would happen if you're running a website today. Step one, you work to make your pages mobile-friendly by checking your mobile usability report in Google Search Console and remedying any issues flagged there. Then you run your URLs through Google's Mobile-Friendly Test to confirm: "Awesome! This page is mobile-friendly." Finally, you query Google on your smartphone to see your page in the results with a happy little note that the result is mobile-friendly, like this: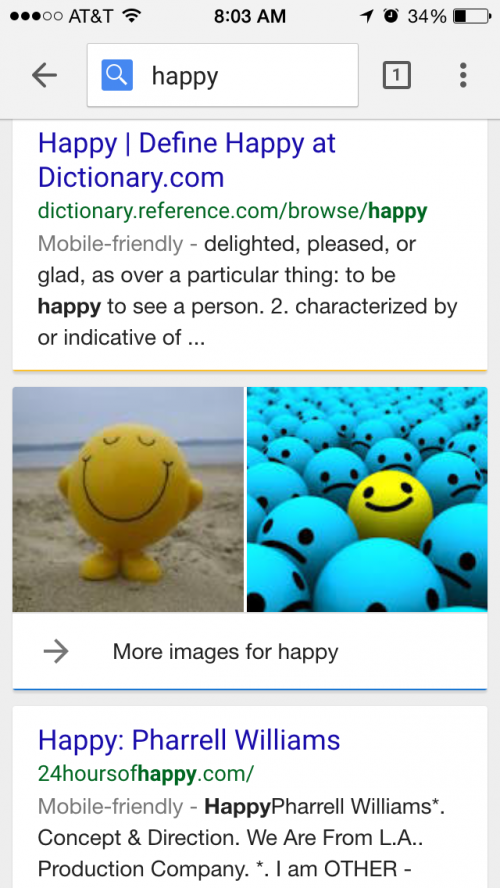 When Mobile-Friendly Annotation Is Missing
We've worked hard with multiple clients to make their sites mobile-friendly, only to find that ecommerce category and subcategory pages are frequently not showing the mobile-friendly annotation. Where you'd hope to see a mobile-friendly annotation, these listings have annotations only for the number of product pages or "results." Yet these pages pass the Mobile-Friendly Test and have no mobile usability errors in Google Webmaster Tools.
For example, below is a screenshot of the Google mobile results for "camping tents." The Coleman.com camping tents category page gets an annotation "Results 1 – 8 of 8" rather than a mobile-friendly annotation, as the REI.com result does below it: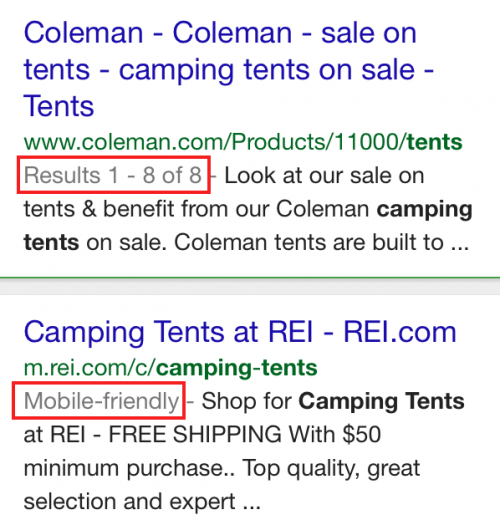 You might think the first page isn't mobile-friendly, but it is: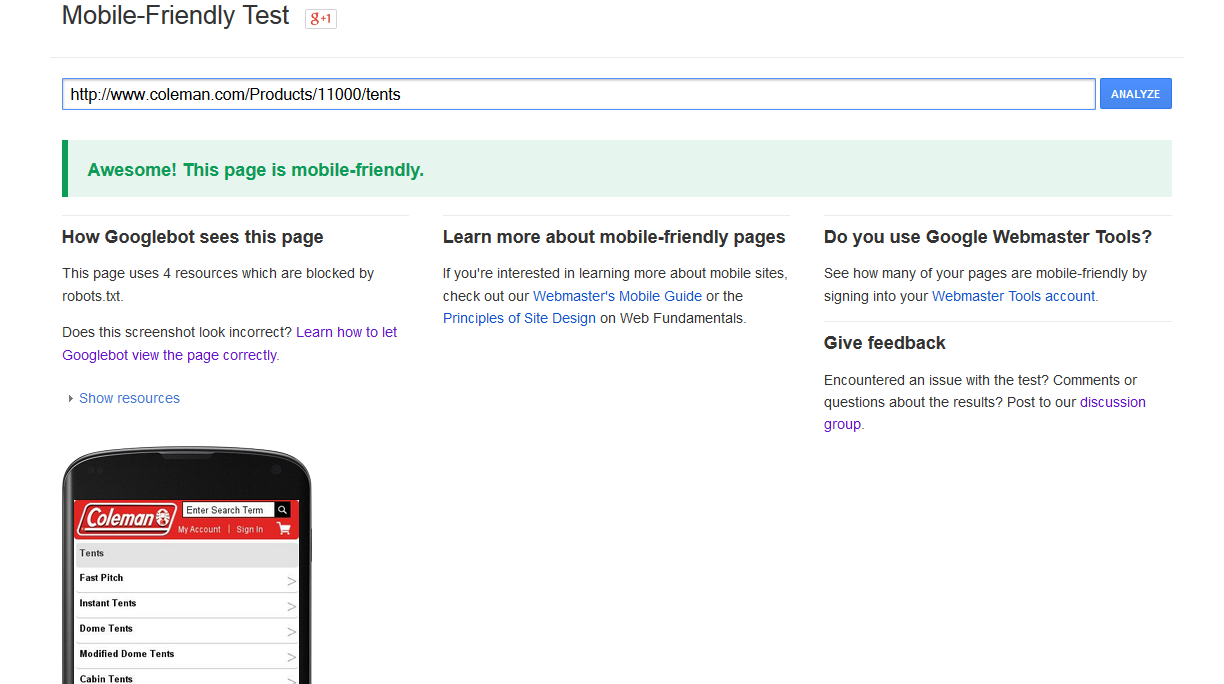 This issue with the missing mobile-friendly annotation is happening on many category type pages with product listings. Interestingly, this doesn't seem to be an issue with product review information, where both rating reviews and the mobile-friendly label are displayed.
Another example we can point to is the Target.com mobile site. A search for "target coffee makers" shows the store's coffee makers page without the mobile-friendly annotation: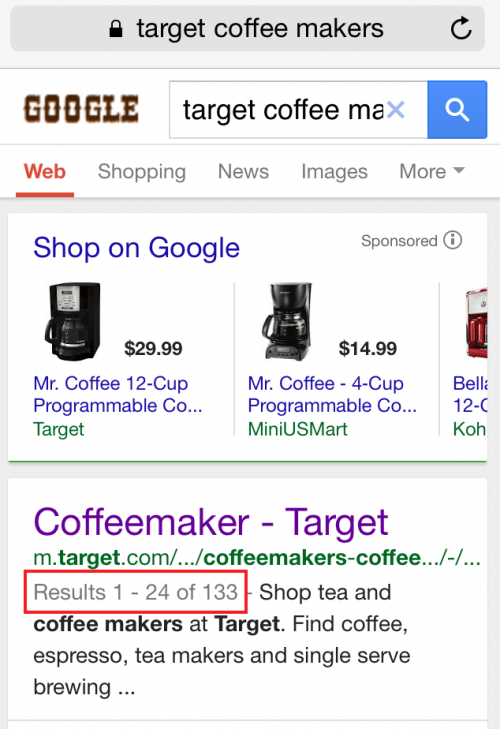 But this page does pass as mobile-friendly on the Mobile-Friendly Test. Again, the "Results 1 – #" annotation is shown where "mobile-friendly" might instead.
So What's Happening?
Earlier this week we got word that Maile Ohye from the Google Developer Programs team points to on-page markup as the cause of the issue — including pagination for results, as seen on the example pages shared in this post.

From Grant's comment on a StoneTemple.com post highlighting the missing annotations, it looks like pagination markup, video thumbnail markup and "jump to app" markup get priority over the mobile-friendly annotation. Under the current order of annotation priorities, SEOs and site owners scrambling to make their sites mobile-friendly may not be getting the full benefit of their efforts. Let's hope that the talks behind Google's closed doors do ultimately result in a reordering of the annotations displayed.
For information on how to optimize your pages for speed and mobile SEO, we recommend starting with these resources: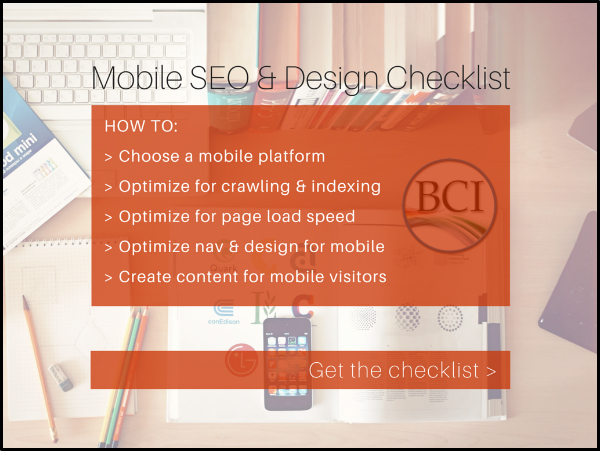 Posted by Maryann Robbins on April 15th, 2015 at 11:45 am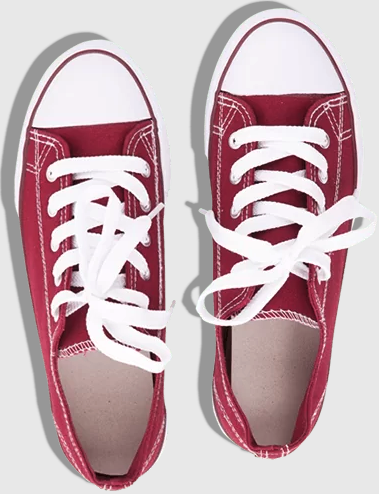 Still on the hunt for actionable tips and insights? Each of these
recent SEO posts
is better than the last!
Bruce Clay
on August 31, 2023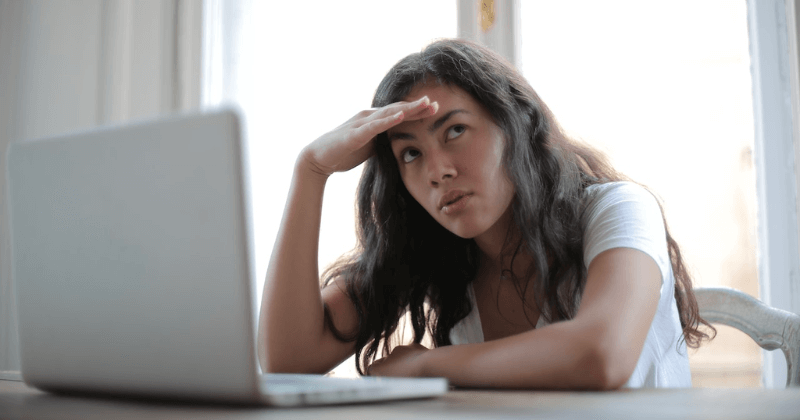 Bruce Clay
on August 24, 2023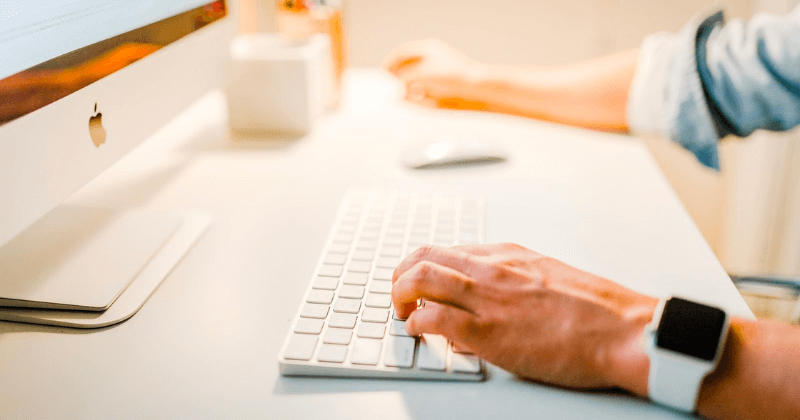 Jessica Lee
on August 17, 2023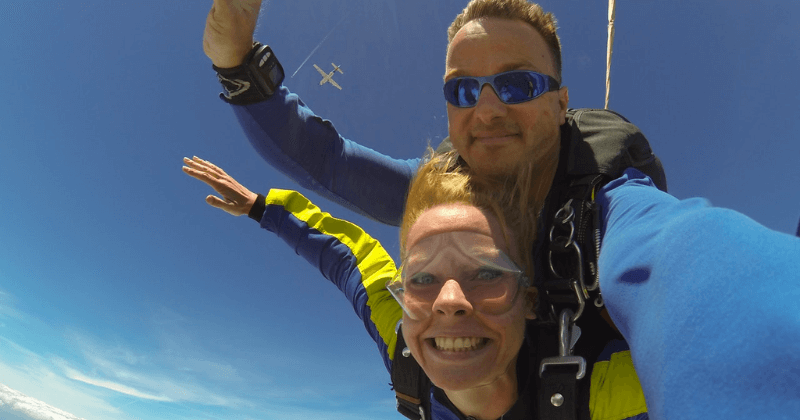 11 Replies to "Why Is My Mobile-Friendly Label Missing in Google Search Results?"