Link Pruning Archives - Bruce Clay, Inc. Blog
September 18, 2017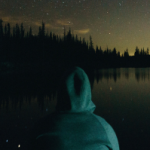 In June 2015, Bruce Clay launched DisavowFiles.com. Our goal was to create an easy to use tool that allows you to see whether or not other webmasters are disavowing a site. DisavowFiles is a free, crowdsourced project that everyone is invited to participate in to put the power of disavow transparency back into SEOs' hands.
There's been lots to learn along the way.
Since release, we've captured a lot of data. To date there are:
1,840,287,252,622 disavowed URLs
13,997,396 disavowed domains
This is a lot of data from the SEO community, so we thought we'd say thank you by sharing some crucial information about the disavow files that have been uploaded.
---
September 23, 2016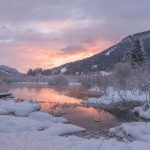 Editor's note: We're updating this post as we get more news and comments.
Big news in the world of search this morning. Google released a major update to its link analyzing algorithm, Penguin, today. This latest update is the long-anticipated upgrade that will help sites previously penalized by Penguin get out from under the SEO shadow of spammy paid links.
Read comments from our VP Duane Forrester and Google Webmaster Trends Analyst Gary Illyes in this post.
---
April 22, 2016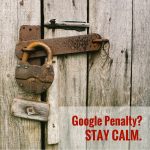 Penalties for links usually focus on the inbound kind. So Google's recent spate of manual actions against websites for having "unnatural artificial, deceptive, or manipulative outbound links" was a surprise to many.
This time, the search engine targeted sites linking out because the links looked like an attempt to boost the destination sites' rankings in search results. Google took action by devaluing all of the linking site's links as untrustworthy.
But there were warning signs from Google that penalties loomed …
In this post by our VP of organic search operations and former search engine rep Duane Forrester, you'll find out:
What Google posted a few weeks before the penalties came down.
How not to overreact to the Google penalties
What to do to clean up links in your product reviews and other pages, and
What this move might foretell
Click to read the article.
---
October 2, 2015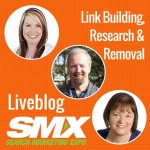 In April 2012, Penguin made its first flaps in the Google algorithm. Since that time, the SEO industry has developed stringent best practices around link building, also called link acquisition or link earning, and backlink auditing and SEO penalty removal. This SMX East session starts with timeless methods to attract quality relevant links through content marketing. Then speakers lay out the backlink auditing process and critical tools for link research and removal.
Read the liveblog coverage of Link Auditing & Best Practices for Authoritative Link Building.
---
August 27, 2015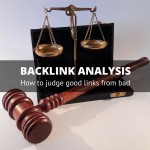 Backlink analysis is a much-needed SEO skill today. Our SEO analysts spend hours analyzing backlinks for clients — whether they came to us specifically for help removing a Google penalty or not.
These days, all webmasters need to keep an eye on their backlink profiles to identify good links to count as wins and bad ones to target for link pruning. Here we've outlined our internal process for analyzing SEO client backlinks to judge which links to keep and which to get rid of. You'll find recommendations along with resources to help with your own backlink cleanup including:
Criteria for judging backlink quality
How to nofollow links
A handy Backlink Evaluation Flowchart
Read the full article on backlink analysis
---