ROI Archives - Bruce Clay, Inc. Blog
November 10, 2011
Back from the PubCon lunch and regretting that pizza. ROI = meh. But enough about the results of eating greasy foods; let's talk ROI on social; something that is always on the minds of businesses. We've got an awesome panel for you, so let's get to it.
---
October 27, 2011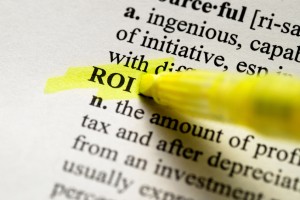 Why?!
Why do I do what I do? What's the benefit? If I build links on the Web and no results are measured, is there a return on investment?
In my interview with link builder and social media marketer Julie Joyce on today's SEM Synergy podcast, this concept kept popping up. Seems obvious when I say it out loud, but it's a concern that can haunt an online marketer's practice and put continued efforts at risk. In short, it's hard to measure the value of links and social media.
Read more of Is ROI Overrated? SEM Synergy Extras
---
November 22, 2010
If you missed it as you were running out for your weekend, here's a quick look at what's in this month's SEO Newsletter.
Read more SEO Newsletter: Video Optimization, Likes versus Links and the ROI of SEO
---
August 25, 2010
I know I'm preaching to the choir, but there is business value in social media marketing.
How's that for a news flash, guys?
Not like I've never said it before. So why again now? Well, the idea that social is a waste of time caused quite a stir on Hacker News today as Spencer Fry's Down With Social made its way to the top. Fry makes a strong argument, however, we'll have to agree to disagree.
Why Fry thinks social media has no business value:
Skills needed for community managers are present throughout the organization. Devoting a full-time person to the job is a waste of resources.
Social media is not a fit for every business. Some sites are better served without social features.
Social media marketing can't be measured effectively. Spending without knowing the return on investment is throwing money away.
So here's where I beg to differ.
Read more of The Danger of Dismissing Social Media's Value.
---