Voice Search Archives - Bruce Clay, Inc. Blog
January 16, 2018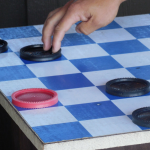 Marketing teams across the board will face receding budgets as the C-suite becomes increasingly unwilling to dole out money without solid proof that it delivers results. As a result, I expect to see a focus on attribution tools and better data reporting as the industry scrambles to connect the dots of customer journeys and justify marketing spend.
Predictions for digital marketing in 2018 are fairly easy to make — at least compared to the last 13 years of annual prediction posts I've written. I am sure that most in the SEO industry who follow Google see these trends already progressing. In a nutshell, the hot buttons SEOs know now will stay hot.
Here are my predictions for mobile first, voice search, content, linking, speed, SEO, ecommerce, machine learning, virtual reality and video — to help you be informed to make the right marketing moves this year.
Read Bruce Clay's 2018 Predictions for Digital Marketing
---
November 10, 2017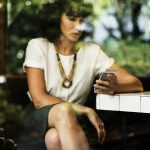 In 2016, Google reported that 20% of the queries it gets today are voice searches. (Source: SearchEngineLand)
Around the same time, Mary Meeker shared a prediction that by 2020, 50% of searches will be voice or visually based. (Source: Recode)
If you're not familiar with visual search (and I wasn't in this context), it's search and retrieval instigated by the searcher "showing" a device or product like the one they'd like to buy (or if not buy, then get more information about). Here's an example: shop for dog food by showing your device the near-empty bag of dog food in your pantry, and then buy it from Amazon or another online retailer. Go ahead and look into the Amazon Echo Look for a visual-search-type device that's almost to market.
If we as marketers understand that text-based search is trending-down-to-obsolete over the next two years, and that our customers will be searching with their voices and images, what do we do to evolve our marketing strategies?
Director of Account Strategy at Marketing Refresh, Katy Katz, and VP of Industry Insights at Yext, Duane Forrester, shared their plans of attack for exactly that with the rapt audience at Pubcon Las Vegas this week…
---
March 27, 2017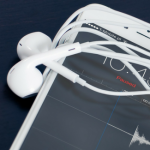 You wouldn't want your annual profits cut by 20 percent, would you? Just like you wouldn't overlook one out of five of your customers.
By the latest stats, 20 percent of people searching on mobile are doing it with voice search. And we expect that number to grow significantly as more and more people adapt to voice search and voice assistants.
As a marketing officer, you might be wondering how voice search will impact your future search engine optimization strategy.
And that's what I'm going to talk about today:
• Why and how your audience is using voice search.
• The impact of Google's machine-learning system, RankBrain, on voice search, where voice assistants come into play, and what voice search means in a mobile-first world.
• Strategic recommendations on how voice search impacts your SEO strategy.
Read Surviving SEO in a Voice Search World.
---
October 11, 2016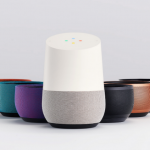 Google's recent debut of Google Home — and the impact it will have on search — has kept my mind reeling all week. I haven't been able to shake this sense that we are on the cusp of a real change in the way that people interact with technology. (It's also one step closer to the Star Trek computer Amit Singhal wants to make reality.)
Find out how Google Home will deeply impact our interaction with search engine results pages (SERPs) and, subsequently, digital marketing strategy.
Read How to Optimize for Google Home NOW #OKGoogle.
---
September 29, 2016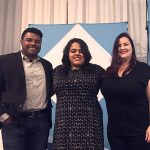 By 2020, there will be 200 billion voice search queries per month and more than half of searches will come from voice search, according to comScore research. Digital marketers need to invest in strategies that target voice searchers.
Read Learn How to Optimize for Voice Search NOW to get tips on optimizing for voice search with perspectives from a search engine (with Bing's Purna Virji), a publisher (The SEM Post's Jennifer Slegg) and an SEO (Elite SEM's Tony Edward).
---