BACK TO BASICS: Creating Quality Content for the Web
by Jessica Lee, February 15, 2011
In 2010 and early 2011, Google made several changes to its algorithm targeting spammy or low-quality websites. Specifically, two algorithm changes target sites that don't have the most relevant or quality content for a user's query.
In typical Google fashion, we don't have specific details into the search engine's criteria of good content; however, based on what we do know about writing quality content, we can offer tips on how to create it.
What is good content? It's a question that comes up frequently and can be hard to define. To start, let's talk about what good content isn't:
Good content isn't poorly written without regard to proper spelling, grammar and punctuation.
Good content isn't regurgitated ideas that don't offer any new perspectives on a topic or a valuable takeaway.
Good content isn't stuffed with keywords or written strictly to confuse the search engine bots into ranking an unhelpful page.
Google's Algorithm Aims to Cut Low-Quality Sites from the SERPs
Google is concerned with one thing with regards to its search engine results pages (SERPs): serving up the most relevant results for a searcher's online query. In the past year, Google has made a few tweaks to its algorithm to refine its results where relevant content is concerned.
One of those algorithm changes, dubbed "Mayday" by many webmasters, occurred in May 2010. The algorithm update left some webmasters scratching their heads at lost rankings. Matt Cutts, head of Google's Webspam team, explained the update was meant to "assess the quality of sites . to find the best sites that match up to long-tail queries."
What does this have to do with content? Cutts went on to say that if a website has been affected by May Day, to go back and assess the site based on quality criteria such as adding great content, making sure people consider the website an authority and to ensure the site doesn't offer something off-topic to the query or something that users won't find useful.
The most recent update to Google's search engine again targets sites with low-quality content. This time, it's an algorithm update that Google calls a "document-level classifier" targeting specifically the documents it's looking at, in other words, on-page content.
Here's an excerpt from a January 2011 post discussing this algorithmic change:
"… we recently launched a redesigned document-level classifier that makes it harder for spammy on-page content to rank highly. The new classifier is better at detecting spam on individual Web pages, e.g., repeated spammy words-the sort of phrases you tend to see in junky, automated, self-promoting blog comments."
In a post by Search Engine Land following the algorithm change, reports say Cutts confirmed this latest change was targeting sites that scrape content. Content scraping is the act of plagiarizing content from other sources on the Web.
The Content Farm Controversy
Here's where the controversy comes in. Originally, many speculated the latest Google algorithm change was to target sites deemed, "content farms." A content farm is typically looked at as a site with huge amounts of user-generated, low-quality content on a myriad of topics.
Even though the algorithm change wasn't targeted to those types of sites, the idea of content farms as being spammy for the results has long been a topic of discussion, and recently heated up due to the latest algo tweak. Many wonder how long it will be before Google targets those types of sites specifically.
On the other hand, the search engine Blekko came riding in on the tail-end of the Google announcement when it reported earlier this month it was slashing what it deemed content farms from its index altogether. This includes sites like AllExperts.com, eHow.com, Experts-Exchange.com, Encyclopedia.com and many more.
The content farm controversy's hot spot seems to be surrounding Demand Media's über successful eHow.com. Owned by former MySpace chairman, Richard Rosenblatt, Demand Media went public at the end of January, but has been criticized for some of its Web properties producing low-quality content.
eHow.com has been under the microscope for using a strategy that identifies long-tail keyword phrases as topics to build massive amounts of shallow content by authors who aren't always experts on the topic and who don't always uphold quality standards for producing content.
Going back to Cutt's recent statement on Mayday, and how it was meant to produce the most relevant results in a SERP for a long-tail query, one might think eHow.com would be left in the dust if it wasn't considered "quality" content by Google. However, a recent statement from Rosenblatt in an All Things Digital post says Demand Media is getting along just fine with Google despite all the recent algo updates.
A 2008 interview with Demand Media's Rosenblatt and All Things Digital's Kara Swisher discusses eHow.com's content development strategy a little further. Rosenblatt says (around 7:30 in the video embedded in the article):
"So, what Google is great at is having you find long-tail content. What they're not good at is providing that content. So, what we do, is while they provide a way for you to find the long tail, we fill it. And we fill that long-tail through these niche vertical networks and through our platform we call The Studio that allows anybody to create qualified content in certain areas that people are interested in."
Here's where it becomes sticky. As search engine marketers, we often use keyword phrases to build content for our Web pages and there isn't a clear-cut definition or guidelines by the community or Google as to what exactly quality Web writing is. So oftentimes, it leaves people wondering if they're approaching quality content correctly.
We could argue those points by saying:
Search engine marketers who create content for the sake of content without regard to value are not upholding quality results in Google's SERPs. Although keyword phrases are an integral part of on-page optimization, they should be looked at as an accessory, not a foundation. Meaning, writing for the human audience and the bots is key. The question to ask is, What value are you offering your readers?
Web content writing should be upheld as a craft, and not something that anyone with a laptop can perform. Prior to the blogging evolution, the gatekeepers were primarily formally trained journalists or communicators who spent years learning how to write well. That means as developers of content, taking responsibility for standards in writing is key.
Quality Content: Who's Responsible and How to Uphold It
In a January blog post from the Official Google Blog discussing Google search engine spam as it relates to content, Google defines webspam as those sites that "violate search engine quality guidelines." What those guidelines are specifically isn't always clear, but we do have a good understanding of what Google does want:
Relevant content.
Quality content.
Authoritative content.
Essentially, Google does not want to return a site in a SERP that ranks for the keywords of any given query that doesn't offer the most relevant, quality content to the user. Google wants to offer sites that are an authority on the query.
So, who is responsible for upholding quality content on the Web? Is it Google? Is it the people who hire the writers? Is it the writers themselves? The answer may be: all of the above.
As long as spammers exist, Google will need to step in to some extent. Where the community can take responsibility is working with Google to set standards. Unfortunately, the definition of quality writing is oftentimes a gray area, mainly because there aren't rules for Web writing like there are for trained journalists, for example. It's also fuzzy when individual standards of writing vary, leaving quality to be in the eye of the beholder.
Webmasters can join Google in the mission to uphold good Web content by keeping in mind that the marriage of SEO objectives and quality equals relevance. And relevance is what Google strives for. In order to be the most relevant to both human readers and search engine bots, there needs to be an understanding of:
What your business goals are and how your Web content will help achieve those goals.
Who your audience(s) is and what type of content will create the most value for them.
Ethical on-page optimization, ensuring Meta data is within guidelines, keyword implementation is relevant and integrated according to best practices.
But the quandary of exactly what good content is and how to stay within Google guidelines in order to rank remains somewhat of a challenge. The problem lies within the definition of what is low-quality content, who or what is defining it and who is responsible for upholding it.
Not all sites that are deemed low-quality content farms are rendered completely worthless by all consumers. If some people find the results to be useful to them, who's to say what goes and what stays?
These are all questions that will likely spark heated debates for a long time to come. In the meantime, upholding your own standards of Web content while keeping in mind what you do know about spam guidelines is the best thing you can do for the health of your site.
Update 3/4/11: In a recent interview between Wired.com and Google's Matt Cutts and Amit Singhal, a discussion of how Google defines low-quality content reveals some very interesting information. Turns out, it's a mix of human feedback and algorithm criteria both aimed at defining low-quality sites through a series of specific questions. For more, read the Q&A with Google's top search engineers.
For permission to reprint or reuse any materials, please contact us. To learn more about our authors, visit the Bruce Clay Authors page.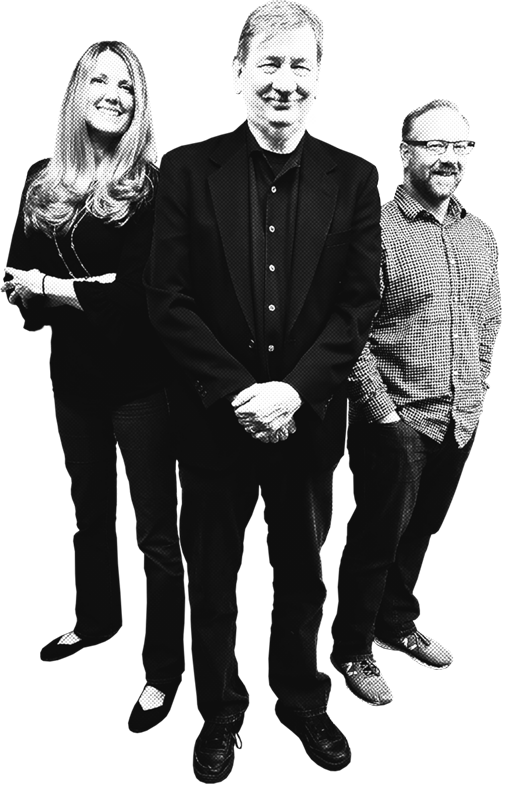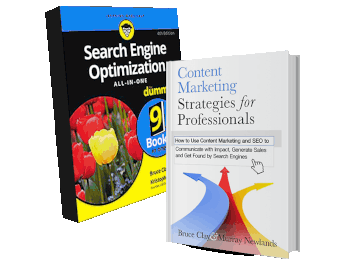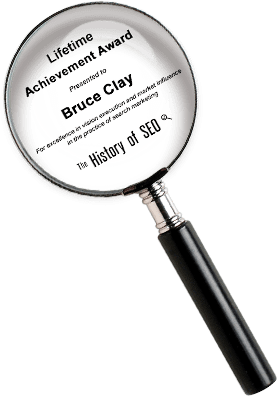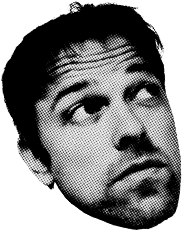 Serving North America based in the Los Angeles Metropolitan Area
Bruce Clay, Inc. | 2245 First St., Suite 101 | Simi Valley, CA 93065
Voice: 1-805-517-1900 | Toll Free: 1-866-517-1900 | Fax: 1-805-517-1919