October 28, 2016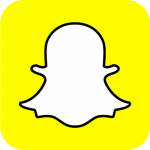 92% of online shoppers consider reviews in their buying decisions.
67% (two out of three) companies note that customer service in social media is gaining importance.
If your business is in business it's because you've committed to a new set of marketing best practices. Marketing in the digital age is centered on being open about your professional mission, prioritizing your customers' voices, cutting back on the sales pitches, and getting noticed for going above and beyond.
… Which brings us to Snapchat.
Snapchat is a social platform whose community rewards openness, intimacy and authenticity.
It's the app millennials (17- to 34-year-olds) use to chat with friends and get their entertainment and lifestyle news.
Is your business courting millennials?
Here's why Snapchat is good for business and 15 tips to get you up and running on Snapchat.
---
October 19, 2016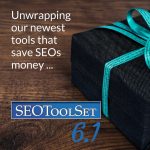 We have a new set of tools that, once you use them, should make you a better SEO.
They save time, identify issues, help with ranking and more. And the subscription price is the real present …
Read more of Unwrapping New SEO Tools That Save You Money: SEOToolSet 6.1
---
October 11, 2016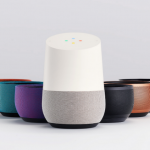 Google's recent debut of Google Home — and the impact it will have on search — has kept my mind reeling all week. I haven't been able to shake this sense that we are on the cusp of a real change in the way that people interact with technology. (It's also one step closer to the Star Trek computer Amit Singhal wants to make reality.)
Find out how Google Home will deeply impact our interaction with search engine results pages (SERPs) and, subsequently, digital marketing strategy.
Read How to Optimize for Google Home NOW #OKGoogle.
---
September 29, 2016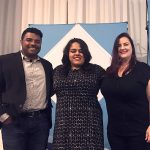 By 2020, there will be 200 billion voice search queries per month and more than half of searches will come from voice search, according to comScore research. Digital marketers need to invest in strategies that target voice searchers.
Read Learn How to Optimize for Voice Search NOW to get tips on optimizing for voice search with perspectives from a search engine (with Bing's Purna Virji), a publisher (The SEM Post's Jennifer Slegg) and an SEO (Elite SEM's Tony Edward).
---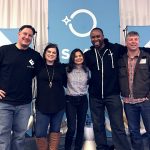 Meet the SEOs is a key SMX session where digital marketers are able to ask four leading digital marketers any question they have. The panel, moderated by Search Engine Land Founder and Editor Danny Sullivan, features:
Duane Forrester: Vice President of Search Operations at Bruce Clay, Inc.
Mike King: President and Founder of iPullRank
Hillary Glaser: SEO Manager at Campbell Ewald
Alyeda Solis: SEO Consultant at Orainti
They tackle many current topics in Leading SEOs Discuss AMP, PWAs, URL parameters, featured snippets, KPIs and more.
---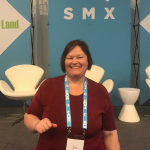 Link removal specialist Sha Menz has a word of warning for SEOs: Manipulating the link game is like everything else — it's all fun and games until someone loses an eye.
A superhero SEO can come along and save your site, but there are much more powerful things your superhero SEO could be doing rather than link cleanup.
Read 17 Ways Link Building Can Go Awry for 17 areas where link building can go awry and 3 ways link building can be done best!
---
September 28, 2016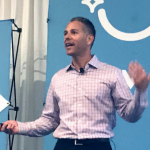 Want to earn Featured Snippets in Google Search? Glenn Gabe, the president of G-Squared Interactive, shares how to increase your chances of earning a Featured Snippet.
Featured Snippets are incredibly powerful and can drive more traffic than a No. 1 result. According to Gabe, Featured Snippets build nearly instant credibility.
Gabe shares a client case study. A Featured Snippet yielded 41,444 clicks in 90 days, accounting for 73% of the client's traffic from Google. The CTR? 13.2%.
Gabe answers common questions about Google Featured Snippets, from when they show up to how to earn them, in this report from SMX East 2016.
Read the liveblog: Glenn Gabe on How to Earn Featured Snippets.
---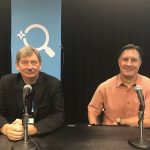 Representing Bruce Clay, Inc., Bruce Clay and Duane Forrester hosted an AMA (ask me anything) session at SMX East 2016. The audience is packed and ready to dive into hot SEO topics including:
• Starting an SEO business
• Reviews as ranking factors
• Inorganic link clean-up
• Redirects in light of link penalties
• Communicating SEO priorities to developers
• Moving to HTTPS
Read the discussion and insights on these topics and more in the SMX session You Ask, We Answer: SEO AMA with Bruce Clay and Duane Forrester.
---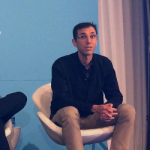 With a keynote delivered by Googlers (complete with product announcements!), it's a full house at SMX East 2016.
Jerry Dischler, Vice President of Product Management, and Babak Pahlavan, Senior Director of Measurement & Analytics Google, field questions from Search Engine Land editors Ginny Marvin, Greg Sterling and the SMX audience.
Read on to learn about:
• Expanded text ads
• Device bidding
• Store visits
• Audience Suite
• Data Studio
• Analytics Insights Cards
• And announcements of new tools and features!
Read What's New & Cool with Google AdWords & Analytics.
---
September 27, 2016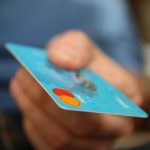 When it comes to driving retail sales online, Google is the biggest game in town but it isn't the only game in town.
Revenue is revenue and you're leaving money on the table if you don't explore possibilities beyond Google.
SEM pros Chris Humber and Elizabeth Marsten leverage Amazon, Pinterest, Facebook and more to drive traffic and sales. Read on for their ecommerce expertise.
Read How to Strengthen Your Retail Presence on Amazon, Pinterest, Facebook & Polyvore.
---