December 12, 2013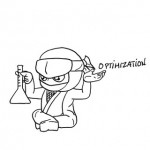 Renowned conversion optimization expert Tim Ash pulled together a website of resources to use to improve your site. Conversion Ninja Toolbox http://conversionninjatoolbox.com is a free directory from SiteTuners that lists tools for organizations of all sizes and budgets. You can find solutions in five categories to create, diagnose, engage, test, improve and learn. Watch a short video on the toolbox and read more.
---
December 10, 2013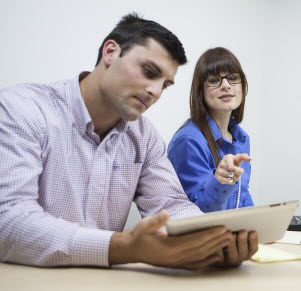 A couple weeks ago I found myself in a Twitter chat (#SEOChat) discussing amongst my peers SEO mistakes and the lessons we've taken away from our wrong turns.
As it turns out, the SEOs in the chat didn't need a bunch of different solutions to solve a bunch of different problems; they just needed one common solution — improved communication
Here are three communication tactics we implement at Bruce Clay, Inc. that you might find easy to apply and useful in your own work.
Read more of 3 Client Communication Tactics That Keep Everyone on the Same Page.
---
December 9, 2013
Ever wonder what's on an Internet marketer's holiday wishlist? Surely you want organic keyword referral data back in Google Analytics, but what else? From tools and reports to Google's best kept secrets, the SEO and PPC marketers at Bruce Clay, Inc. had some very specific requests for what gifts that can optimize the art of search engine optimization.
Read more of Internet Marketers' Holiday Wishlist Revealed.
---
December 6, 2013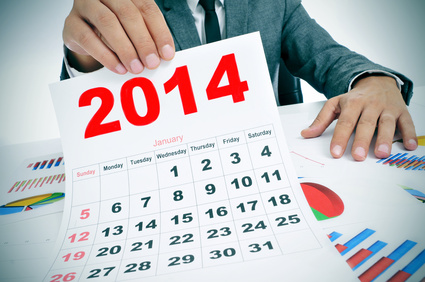 Throughout the year, Internet marketers gather at industry conferences all over the world, from Paris to London to San Francisco to New York. The thousands of SEOs, SEMs, content marketers, SMMs and business owners that flock to these conferences will attest that these conferences are whirlwind of information, education and networking … not to mention fun. Where else but an Internet marketing conference can you learn from the like of Matt Cutts, Duane Forrester, Bruce Clay and Matt McGee in a single day?
Which conferences are you attending this year? In an effort to help you plan, Bruce Clay, Inc. presents the Internet Marketing Conference Calendar — it's your exclusive guide for all the Internet marketing conferences of 2014.
Read more of The Internet Marketing Conference Calendar: Presenting SMX, SES, Pubcon & All the Rest.
---
December 4, 2013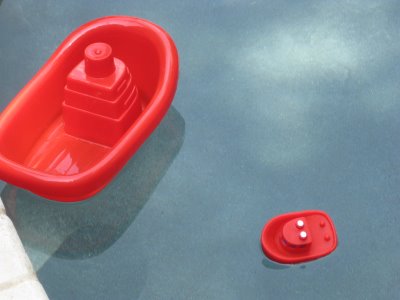 Pages rank higher in Google when they are tightly focused on a single topic. It's unlikely that one page will rank high for a dozen phrases. So if we expect to rank, we need to pick a phrase and create a great page on that topic.
But what about just two phrases? Can we optimize a page for a primary and secondary keyword? Yes. Here's a guide to targeting secondary keywords.
Read more of Secondary Keywords: How to Target Two Phrases on One Page.
---
December 2, 2013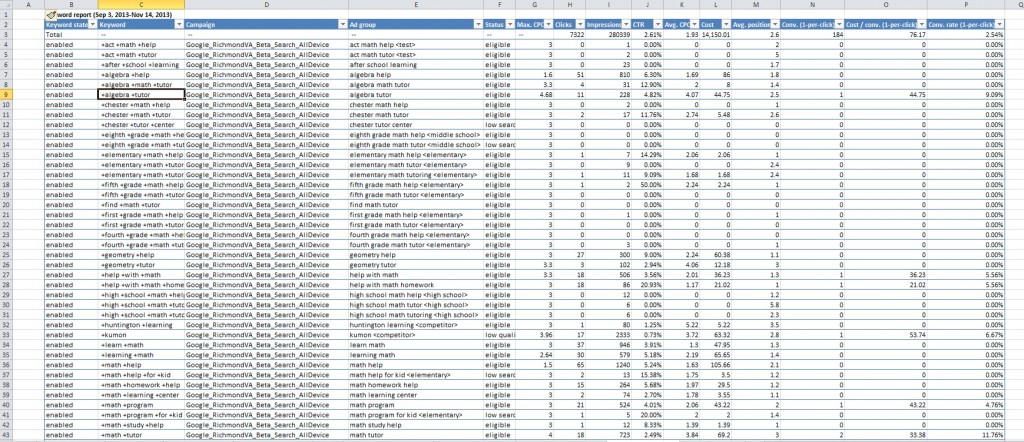 There are many useful Excel tips for PPC out there and even more general Excel help forums offering all sorts of suggestions for formulas, reference sites, etc. It's all great stuff, but one of the things I've had trouble finding lots of info on is reporting templates for PPC.
For those savvy in Excel, it's fairly easy to use the formulas and tips you find online to build yourself a clean and nice-looking report. Building out sheets for each variation and request and manipulating the data for each report, though? That's a major time sink. But rather than pay a third party to make your reports for you, which costs lots of money and adds a potentially clumsy middleman, you can learn to do automated reports yourself and become the office hero.
Read more of Advanced Excel Tips for PPC Managers.
---
November 27, 2013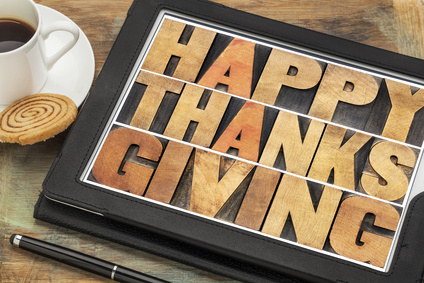 Since Thanksgiving became national holiday in 1863, the last Thursday of November has been a time dedicated to family, friends, food and reflection, as Americans look back on the year and think of the things they have to be thankful for. As the Bruce Clay, Inc. staff reflected on the year, they discovered they had a lot to be thankful within the SEO industry itself.
BCI president and founder Bruce Clay expressed gratitude for Google and the unique opportunity he's had to be part of SEO from the ground up. "I think that the entire SEO industry would not exist if it wasn't for Google. Google changing things so often has been a catalyst for the need to have technology that is current. As Google changes, so does the demand for SEO and I am quite frankly thankful that Google has been here and promoted search and, whether intentionally or not, has fostered the need for search engine optimization in general," he said.
Read more of BCI Gives Thanks for Google, Matt Cutts, the SEO Industry and More.
---
November 22, 2013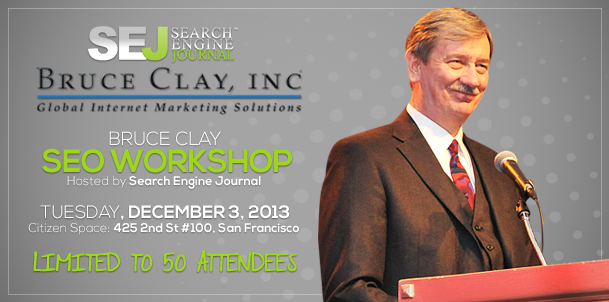 It's Christmas come early for Bay Area Internet marketers next month when Search Engine Journal hosts a limited-engagement SEO and social media marketing workshop led by Facebook Director Matt Idema, SEJ Managing Editor John Rampton and SEO industry pioneer Bruce Clay.
Opportunities to get marketing advice from a Facebook executive in an intimate setting are rare, even in San Francisco's hotbed of tech entrepreneurialism. An hour with a Facebook exec, including time for Q&A, doesn't usually come outside a full industry conference pass. Bruce Clay's training is a deep-dive SEO experience that every marketer who thinks he knows SEO should experience. A day of training with Bruce at a conference like SMX can cost more than $1,000.
On Dec. 3, 50 people will get to spend the afternoon with these top-of-field experts getting in-person advice on leveraging the Internet's hottest platforms — Google, Facebook and Pinterest.
Get your seat here for just $89 with promotion code bruceclayVIP.
Read more of Search & Social Workshop Triple Header Is a Can't Miss for Bay Area Marketers.
---
November 21, 2013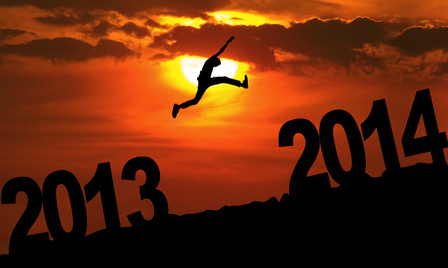 This is one SEO Newsletter you don't want to miss – the End-of-the-Year edition takes stock of this year's four most significant changes; takes a deep dive into the year's biggest buzz word: content marketing; and gets up-close-and-personal with this year's recipient of the Lifetime Achievement Award for Excellence in Vision, Execution and Market Influence: Bruce Clay.
Read more of The SEO Newsletter: The End-of-Year Edition.
---
November 18, 2013
Optimizing, socializing and publicizing an event is about enticing attendees, but it's also about attracting and engaging the people who are not attending including the media, bloggers and high-profile influencers.
That concept caught my Social PR eye when I shared a panel at SES London with Digital PR Expert Mel Carson, who at the time was the brand evangelist for the Microsoft Advertising Community. Mel shared a case study of Microsoft Advertising social media marketing strategy that included more than sponsoring and attending conferences, they brought them to life for the people outside the event by live tweeting, blogging, video interviews and capturing and sharing images of the conference, covering the event as on-the-spot journalists; more than just sponsors. I'll share that case study here with you.
Using social media outlets to report on the company's own branded events or from industry conferences can be an effective Social PR content strategy, helping position yourself as a thought leader for industry news sources. It boils down to building an online social media news hub around your offline activities, ultimately creating a platform from which your online audience can enjoy and interact with the brand.
Read more of "Social PR Secrets"'s Lisa Buyer's Optimizing an Event to Attract Media.
---