March 11, 2014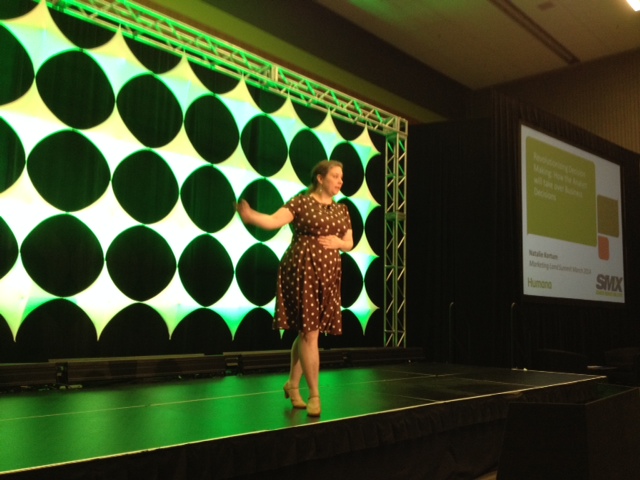 "Today, analytics practitioners influence business decision makers. In the future, analysts will own business decision making." That is a heavy statement from the #SMX West agenda description for the session I am sitting in right now. This session is all about big data, analytics, and how tech of the future (artificial intelligence, metric captures, wearables) […]
---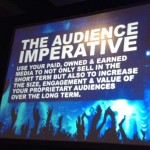 Don't let social media make you blind to the sustainable online marketing power of email. In this 25-minute mini-session Jeff Rohrs, author of "AUDIENCE: Marketing in the Age of Subscribers, Fans & Followers" discusses the future landscape of email marketing and why you need to consider your audience a prime asset. You may have noticed […]
---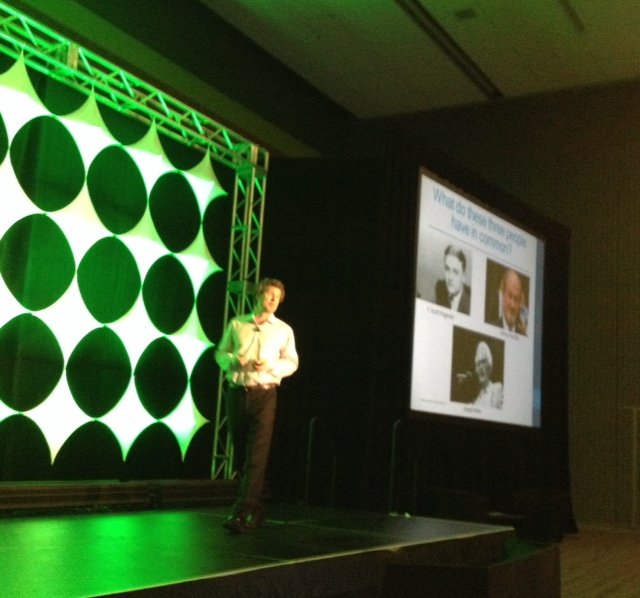 This session is all about the future of online display advertising, or, as the SMX agenda puts it: "A landscape very different than today's, and one that disrupts current advertiser practices and beliefs." Pre-session side muse observation: I've got to say, so far my first three hours at SMX West 2014 have been filled to […]
---
This is an Social Media Boot Camp session, geared at laying a basic foundation for learning about a topic. The presenter is Jennifer Sable Lopez, @jennita, Director of Community at Moz. Basic guidelines for social media management follow. Be real. You've heard the advice "don't be a robot" on social media and that's great advice […]
---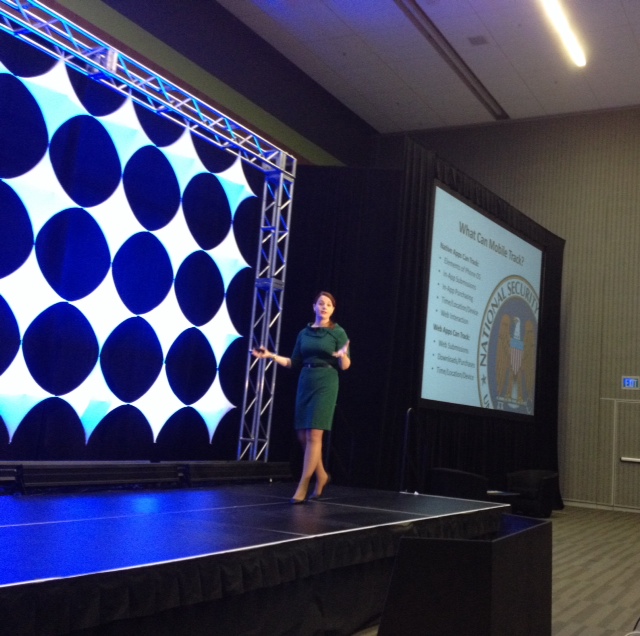 Mobile devices like smartphones and iPads are cheaper, faster and more accessible than ever. For marketers this means a major shift in the way we conceptualize, approach and actualize online and offline marketing strategy will soon be in order. In this 25-minute #SMX West session MobileMoxie CEO Cindy Krum will discuss the future of mobile […]
---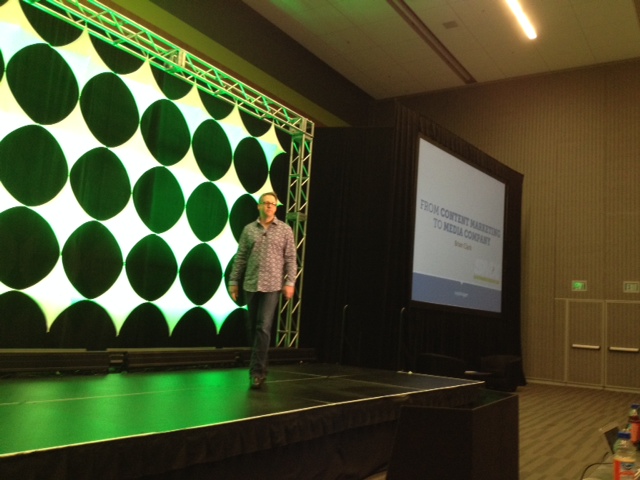 What does it mean to adopt a "media-first" business strategy? In this session Copyblogger Media Founder and CEO Brian Clark is going to tell us (in 25 minutes or less) the ingredients of engaging content, what it means to adopt a media-first business strategy, and the changes organizations must make to survive in the era […]
---
March 10, 2014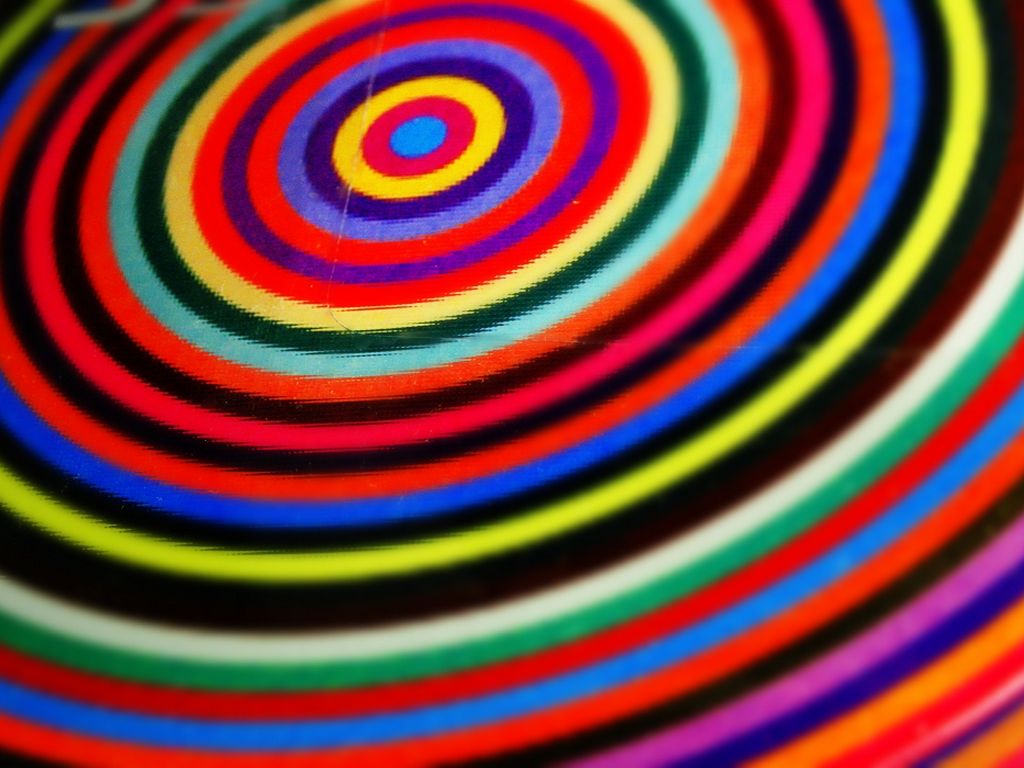 Last week, @BruceClayInc hosted the weekly #SEOchat on Twitter. The topic of conversation was getting the most out of Google+. Find out what marketers, including Google+ specialists David Amerland and Mark Traphagen, had to say about the SEO and community benefits of Google+ in Circle Up: Google+ Tips from SEO & Marketing Pros.
---
March 5, 2014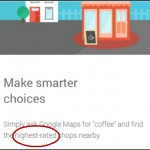 The local search algorithm is so complex that a good local SEO has to look at almost every aspect of the business's marketing, from the website and ads that the business controls to external citations, links, social media, online directories, and more. Customer reviews and ratings are essential items in the SEO's tool belt, especially when optimizing local businesses.
Ratings and reviews hugely impact conversions by increasing the trustworthiness of a search result. But recent innovations in search engines, such as the latest Google Map Search layout, have created new reasons that SEO-minded local businesses need reviews and ratings.
This article draws from a conversation between some of the most respected marketers in the local SEO field. Focusing on why customer reviews are important today and how to do them right, here are 12 tips for getting reviews in a way that's search engine friendly and SEO-approved.
Read more about Why Local Businesses Need Reviews & 12 SEO-Approved Ways to Get Them
---
March 3, 2014

As paid search managers, we know that most visitors don't convert on the first visit. In fact about 98% of people don't convert upon first visit. Why does this happen? Why can't people just pull the trigger on their first visit to your website? Members of your target audience begin by thinking about their general problem and they start running search queries through the search engines. As those folks get more educated, their search queries get smarter and more specific. Eventually, members of your audience are more aware of their options (you and your competitors) to solve their problem, and they start to make comparisons. At the end, your prospect knows what solution is a good fit for them or their company — and hopefully that's you!
Sure, the purchase process isn't always this clean, easy and linear. People hop back and forth between devices, channels and priorities on any given day, and this can be extremely challenging for SEM managers to monitor, manage, and optimize. This is where persuasion momentum comes in. Go ahead and embrace the fact that your audience may need to be touched 7-13 times before they will convert — and forge a plan to get your persuasion momentum rolling!
Learn How to Create Persuasion Momentum with SEM in our guest post from 3Q Digital's Joe Kerschbaum.
---
February 28, 2014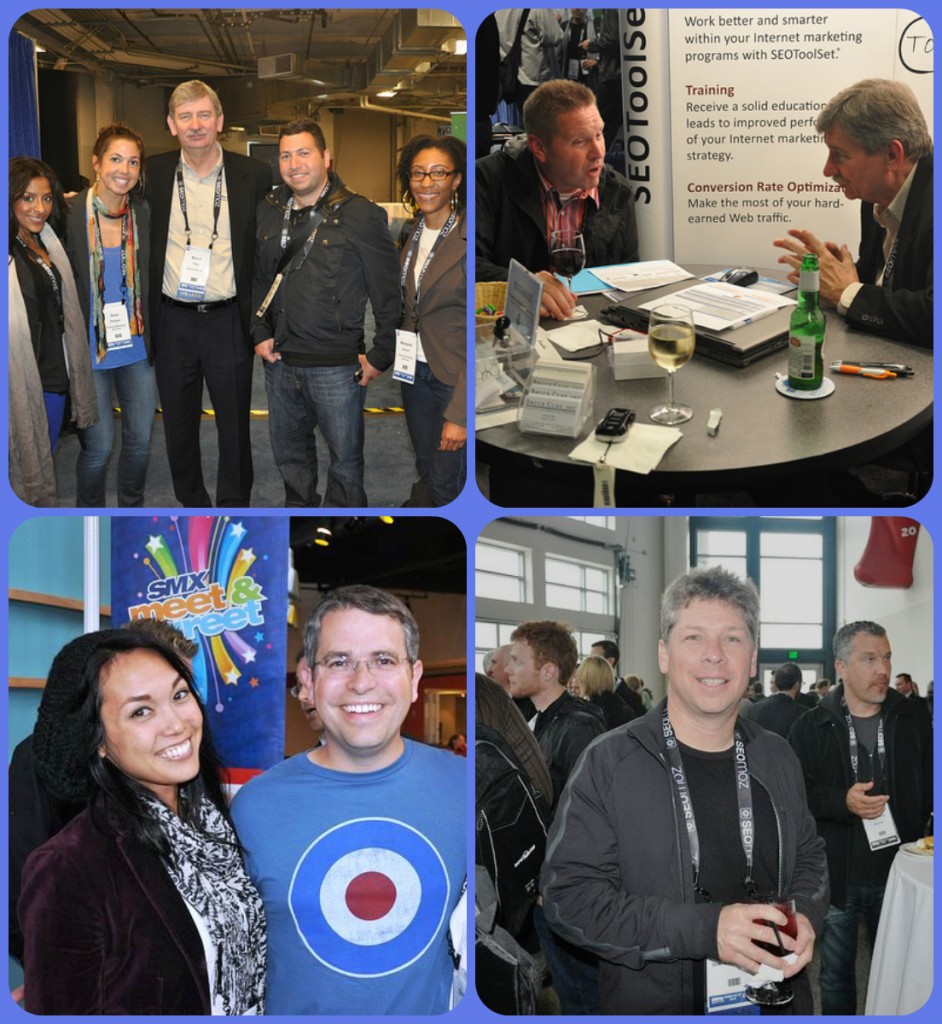 Hot off the presses, it's the event optimization edition of the SEO Newsletter. We take a deep dive into optimizing your experience at a live event — perfect timing, what with next month's SMX and Pubcon. Read on for a sneak peak at what the February SEO Newsletter has in store.
In the feature article, longtime SMX attendee (and SMX Advanced presenter) Virginia Nussey shares all benefits you stand to gain from attending SMX. In Attend SMX West for Inspiration, Education and Network Building, Nussey breaks down those benefits.
Read more of Optimizing Events Online and In-Person: SMX, Pubcon, Google Hangouts and More.
---