December 9, 2016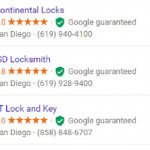 Imagine a search engine results page with four paid ads at the top and three more sponsored Local Listings in the Local Pack. That's seven ads at the top of every page, and that's where we're headed with Google Home Service Ads. Google Home Service Ads are sponsored listings in the Google Local Pack. Find out how home service ads will affect SEO, straight from Bruce Clay.
---
December 1, 2016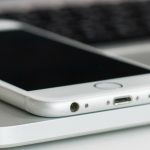 According to Google, progressive web apps are the next big thing for "delivering amazing user experiences on the web." In the same vein as AMP (accelerated mobile pages), PWAs are causing digital marketers to rethink the way they can design and deliver their sites in a mobile-first world. Website owners and designers need to be paying attention. So just what is a progressive web app? It's an all-in-one solution for web developers to create a single version website/app that can be delivered across all devices and works like an app but without the hassle of distribution through an app store.
Are PWAs right for your site? Read What is a Progressive Web App and Who Should Be Using It?
---
November 23, 2016
The mobile user experience really matters to Google. Proof:
• As of 2015, more searches are performed on mobile than desktop, meaning mobile is the main device used worldwide for the majority of online browsing time. Google has been strongly emphasizing the mobile-first perspective ever since.
• In April 2015, Google made a pre-announced update to the algorithm that ranks mobile search results. A website's mobile friendliness officially was dubbed a confirmed ranking signal for mobile search rankings.
• In late 2015, the Google Quality Rating Guidelines were updated with screenshots from the perspective of mobile devices.
• In November 2016, Google pre-announced an update to its search index, moving to a mobile-first index. This means that Google uses your site's mobile version in ranking calculations.
• And this coming January 2017, sites that show an intrusive interstitial in the transition from a mobile search result to the content clicked will not rank as highly in Google results.
Google is optimizing its users' mobile search experience and webmasters must be in lock step.
Consider this checklist your mobile SEO go-to resource.
Read The All-In-One Mobile SEO & Design Checklist.
---
November 16, 2016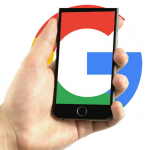 Google reaffirmed in a Nov. 4 post on the Webmaster Central Blog that a mobile-first index is coming.
I think many people have heard the news. I think many of those people are confused by it.
Are you clear on how a mobile-first index will impact your websites, clients and mobile SEO strategy?
See how many of the questions on this eight-question quiz you get right. You'll also get our mobile-first checklists.
Take the Mobile SEO Pop Quiz.
---
November 2, 2016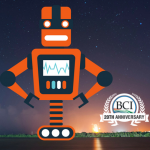 Need more input? Like Johnny Number 5 eats the Encyclopedia Britannica in the 1986 gem "Short Circuit," as optimizers we are constantly looking for more input.
Google Analytics tracking codes are one way we can track how recipients are interacting with our content.
Also known as UTM codes, tracking parameters or custom campaigns, Google Analytics tracking codes are custom tracking parameters that communicate granular information about how visitors interacted with your calls to action to arrive at your owned properties.
This guide describes:
• When to use a tracking code
• How to format a tracking code
• Favorite tools for building UTMs
• 7 essential guidelines for formatting tracking codes
Read How to Build a Google Analytics Tracking Code.
---
October 28, 2016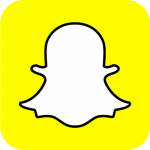 92% of online shoppers consider reviews in their buying decisions.
67% (two out of three) companies note that customer service in social media is gaining importance.
If your business is in business it's because you've committed to a new set of marketing best practices. Marketing in the digital age is centered on being open about your professional mission, prioritizing your customers' voices, cutting back on the sales pitches, and getting noticed for going above and beyond.
… Which brings us to Snapchat.
Snapchat is a social platform whose community rewards openness, intimacy and authenticity.
It's the app millennials (17- to 34-year-olds) use to chat with friends and get their entertainment and lifestyle news.
Is your business courting millennials?
Here's why Snapchat is good for business and 15 tips to get you up and running on Snapchat.
---
October 19, 2016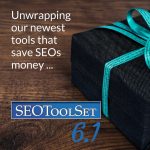 We have a new set of tools that, once you use them, should make you a better SEO.
They save time, identify issues, help with ranking and more. And the subscription price is the real present …
Read more of Unwrapping New SEO Tools That Save You Money: SEOToolSet 6.1
---
October 11, 2016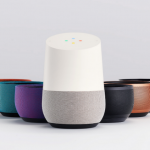 Google's recent debut of Google Home — and the impact it will have on search — has kept my mind reeling all week. I haven't been able to shake this sense that we are on the cusp of a real change in the way that people interact with technology. (It's also one step closer to the Star Trek computer Amit Singhal wants to make reality.)
Find out how Google Home will deeply impact our interaction with search engine results pages (SERPs) and, subsequently, digital marketing strategy.
Read How to Optimize for Google Home NOW #OKGoogle.
---
September 29, 2016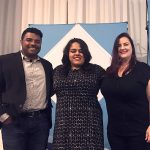 By 2020, there will be 200 billion voice search queries per month and more than half of searches will come from voice search, according to comScore research. Digital marketers need to invest in strategies that target voice searchers.
Read Learn How to Optimize for Voice Search NOW to get tips on optimizing for voice search with perspectives from a search engine (with Bing's Purna Virji), a publisher (The SEM Post's Jennifer Slegg) and an SEO (Elite SEM's Tony Edward).
---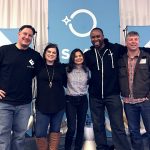 Meet the SEOs is a key SMX session where digital marketers are able to ask four leading digital marketers any question they have. The panel, moderated by Search Engine Land Founder and Editor Danny Sullivan, features:
Duane Forrester: Vice President of Search Operations at Bruce Clay, Inc.
Mike King: President and Founder of iPullRank
Hillary Glaser: SEO Manager at Campbell Ewald
Alyeda Solis: SEO Consultant at Orainti
They tackle many current topics in Leading SEOs Discuss AMP, PWAs, URL parameters, featured snippets, KPIs and more.
---