Kristi Kellogg - 4/21 - Bruce Clay, Inc. Blog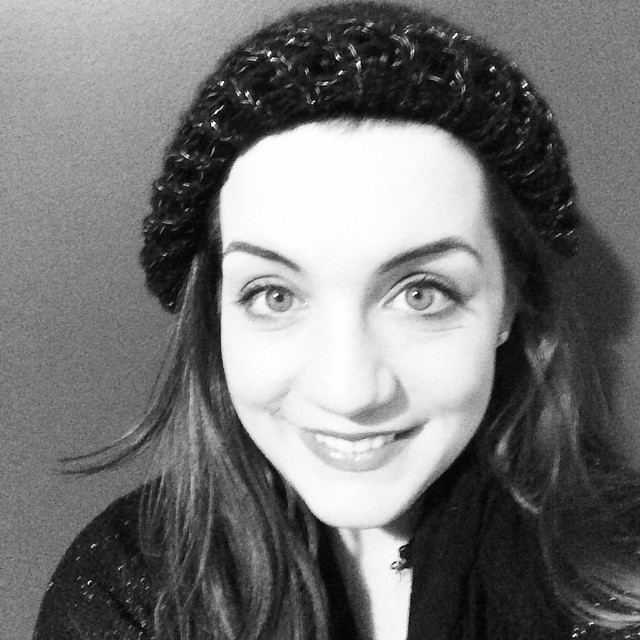 @KristiKellogg on Twitter

Kristi Kellogg on LinkedIn

Kristi Kellogg on Google+
BCI's Social Media Editor Kristi Kellogg is a journalist, news hound and social (media) butterfly. Her articles appear in newspapers, magazines, across the Internet and in books such as
Content Marketing Strategies for Professionals
and
The Media Relations Guidebook
.
Posts by Kristi Kellogg
---
September 29, 2015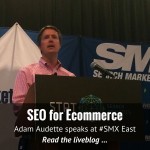 SEOs working on ecommerce sites face particular challenges and require some specialized know-how. At SMX East, speaker Adam Audette (@audette), the SVP of organic search at Merkle, reached out to SEO-savvy ecommerce-minded marketers in this short but fact-packed session on SEO for ecommerce sites.
As SEO marketers today, we need to be familiar with everything. However, there are two major pillars of SEO: the technical side and the audience side. Here are some of the main issues of each that relate to ecommerce sites.
Read the liveblog of SEO for Ecommerce: What You Need to Know
---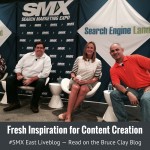 Looking for fresh ideas for content creation? Casie Gillette, Bill Hunt and Grant Simmons shared innovative ideas and examples of how to maximize engagement by creating content that really grabs your users. Read on to discover new content insights (that you haven't heard before!) from SMX East's "Content, Keyword Research & The Art of Audience Engagement."
Read the liveblog coverage.
---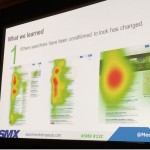 Mediative's Chris Pinkerton shares fresh insights on the results of the company's benchmark-setting 2014 Google SERP eye-tracking study. The study particularly sheds light on what a top organic placement means in terms of capturing traffic. Pinkerton's presentation expands on the "How Users View and Interact with Contemporary Google Search Results" session that colleagues Gord Hotchkiss and Matt Agtarap gave six months earlier at Search Marketing Expo (SMX) West 2015. You can read liveblog coverage of both presentations here.
Read the liveblog coverage.
---
September 24, 2015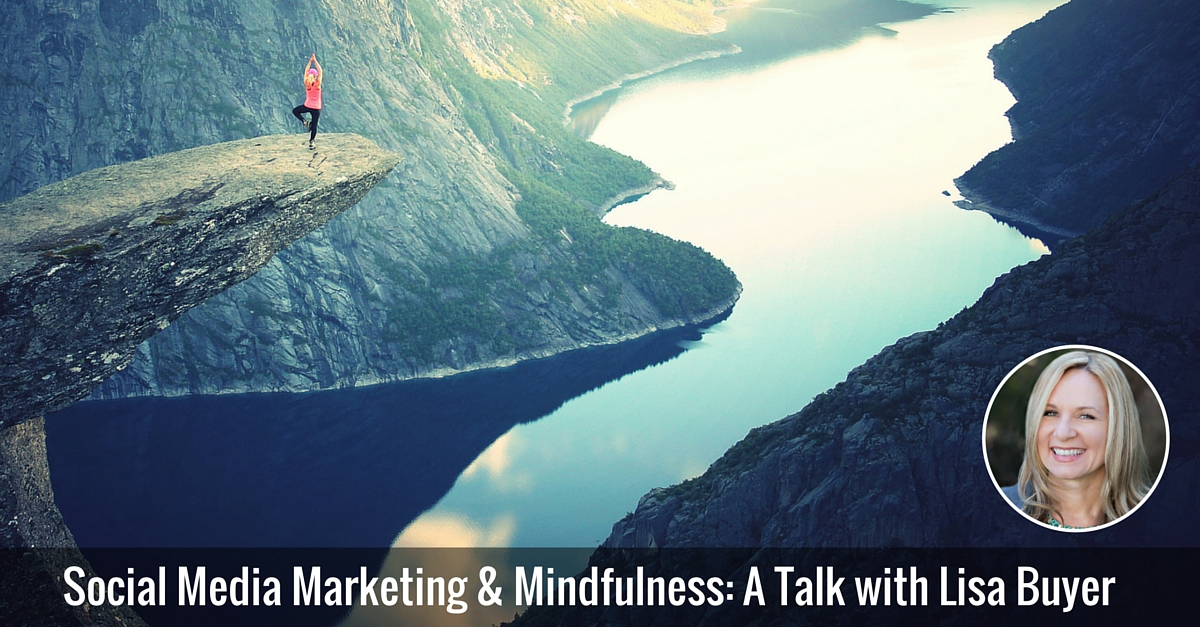 PR pro Lisa Buyer always has the scoop when it comes what's trending in social media, SEO and digital marketing. Buyer, the CEO and founder of The Buyer Group and author of "Social PR Secrets," likes to stay ten steps ahead and get in front of the next big thing — whatever it is.
We caught up with her to get a sneak peak at what's coming when she takes the stage at Pubcon Las Vegas next month. Listen in to our video interview as she talks about:
The Mindful Business Movement
Her new book "Space"
Advice for businesses just starting out with social media
The importance of paid social
Social media for mobile
---
September 22, 2015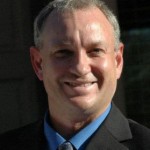 BLE technology, including Apple's iBeacon and Google's Eddystone — while most digital marketers have heard of it, have they harnessed it? Media Wyse CEO Casey Markee is speaking about the technology powering location-aware marketing next month at Pubcon Las Vegas.
Markee joined me for an interview on all things BLE this morning, starting off with the most important question: just what is this technology? From there, we looked at how BLE technology that makes location-aware alerts and offers possible, fits into the big picture of digital marketing, plus took a look at specific examples and case studies, and where the line between helpful and intrusive may be when it comes to beacons.
Check out the entire interview and/or read along here.
---
September 17, 2015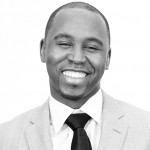 iPullRank founder Mike King joined me for a lively interview this morning, sharing key insights into digital marketing including:
Why thinking about keywords is "a distraction"
The value of keyword research
His favorite lead generation tactic
Challenges in working with high-stakes brands
This morning's 13-minute interview is jam-packed with SEO goodness — and it's just a taste of what's to come when King delivers talks at Pubcon Las Vegas and SMX East later this month. Check out the interview!.
---
September 14, 2015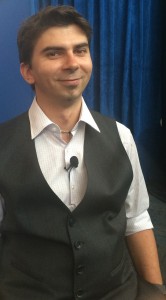 Google Webmaster Trends Analyst Gary Illyes joined Bruce Clay for a candid chat about topics vital to SEO, including content for mobile, Gary's dream of a world where everyone employs HTTPS, and the reality of the Phantom updates — plus plenty of talk about penalties and algorithm updates.
Here are key highlights right off the bat:
Panda updates will come slow with refreshes and Penguin updates will happen in real time
HTTPS can be seen as a tiebreaker between otherwise equal sites
Phantom was a core algorithm change
Google considers Panda part of the core algorithm now and does not think of it as a penalty
We are "months away" from the next Panda update
Watch the entire interview and/or read the transcript!
---
September 11, 2015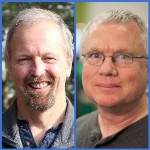 Do you want the latest research on Direct Answers from Eric Enge? Want to hear early-adoption evangelist Mark Traphagen's thoughts on the newest video chat technologies like Blab.im? Then you've come to the right place. The impressive Stone Temple Consulting duo took a break from their busy schedules to join me for a live Hangout on Air. It was the latest in a series of interviews with key speakers as we gear up for SMX East and Pubcon; we've been joined by Rand Fishkin, Danny Sullivan and Ginny Marvin, and we have Google's Gary Illyes joining Monday.
In addition to Direct Answers and Blab.im, Enge and Traphagen shared their insights on:
Personal brand building and how to use individual trust to boost brand trust
The future of Google+ now that hangouts and photos stand on their own
What's different about the latest edition of "The Art of SEO"
What content should do, and why marketers can't afford to be afraid
Click through to watch the interview or read the transcript.
---
September 9, 2015
In two weeks, your feeds and streams will be enriched with new technical SEO tricks, digital marketing case studies and inspiring, big picture pep talks. That's because attendees of digital marketing conferences SMX East and Pubcon Las Vegas will be blogging, tweeting and 'gramming the most quotable and memorable takeaways. I'll be at both conferences as a reporter on the scene so that, even from your office, you can attend the conference.
View our liveblog schedules to see the sessions and speakers to expect on our blog, or to discover the many opportunities to connect with the Bruce Clay, Inc. team in the coming weeks.
---
September 2, 2015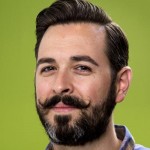 We're off to see the Wizard — the Wizard of Moz, that is: Rand Fishkin! He's keynoting Pubcon Las Vegas 2015, and he's the latest guest in our distinguished speaker series.
Rand illuminated topics including:
The ROI of giving away information via content/Whiteboard Friday
What he'll be addressing at Pubcon
Google's new logo and rebranding
The war between time, energy and budget inside marketing teams
How he brings the values of TAGFEE to life and work
---