Bruce Clay, Inc. Blog - 4/14 - Kristi Kellogg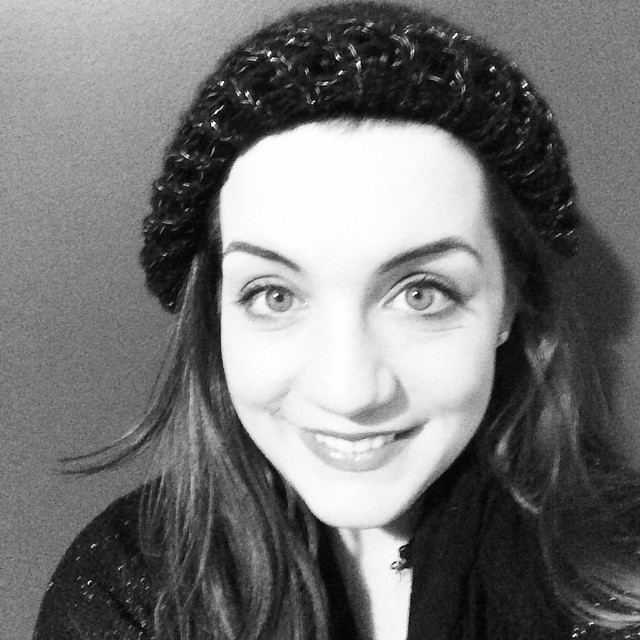 @KristiKellogg on Twitter

Kristi Kellogg on LinkedIn

Kristi Kellogg on Google+
Kristi Kellogg is a content writer at BCI, journalist and social (media) butterfly. Her articles appear in newspapers, magazines, across the Internet and in books such as
Content Marketing Strategies for Professionals
and
The Media Relations Guidebook
.
Posts by Kristi Kellogg
---
October 7, 2014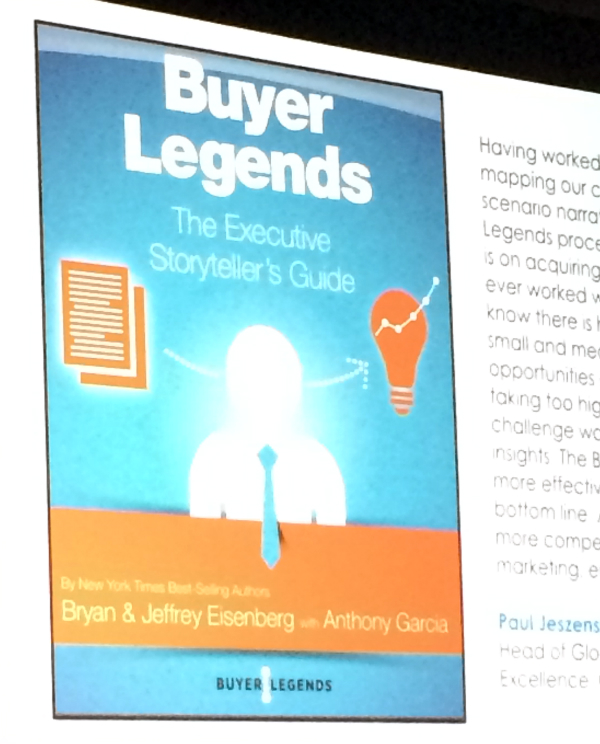 "Buyer legends" are what marketer and bestselling author Jeffrey Eisenberg calls the narratives that craft a customer journey – and it's also the name the company that he runs with his brother. In this morning's keynote, Eisenberg will dive into buyer legends, exploring why they matter and what goes into them.
People want wisdom. What they're always looking for is one thing – they love to hear one thing – do this little thing and everything will work. They just love to take one nugget that makes a huge impact on their business.
But we don't have just one thing. There's so much that goes into online marketing, and marketing at large. Knowing that there can be no one single thing that makes or break marketing, buyer legends become all the more important. Buyer legends are the narrative that craft a customer journey, but they're also an integral business process.
Read the full coverage of Jeffrey Eisenberg's keynote address at Pubcon Las Vegas 2014.
---
October 2, 2014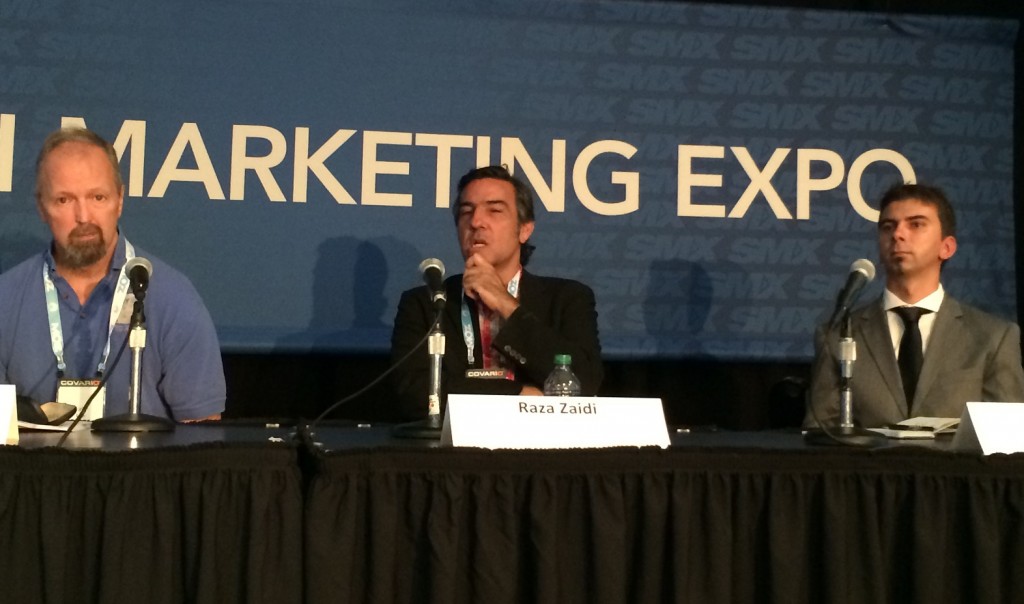 Googler Gary Illyes, who we can blame for the HTTPS ranking boost, talks about the future of secure search, Google's thoughts on secure search, passes along a message from John Mueller, and talks about the possible return of keyword data (scroll to Q & A at end). Eric Enge says he's seen "no material change" in moving to secure search, and Raza Zaidi weighs in on RSS and WordPress in relation to secure search.
Read more of Google's Gary Illyes Talks HTTPS & the Future of Secure Search; SEO VIPS Share Data/Experiences with HTTPS.
---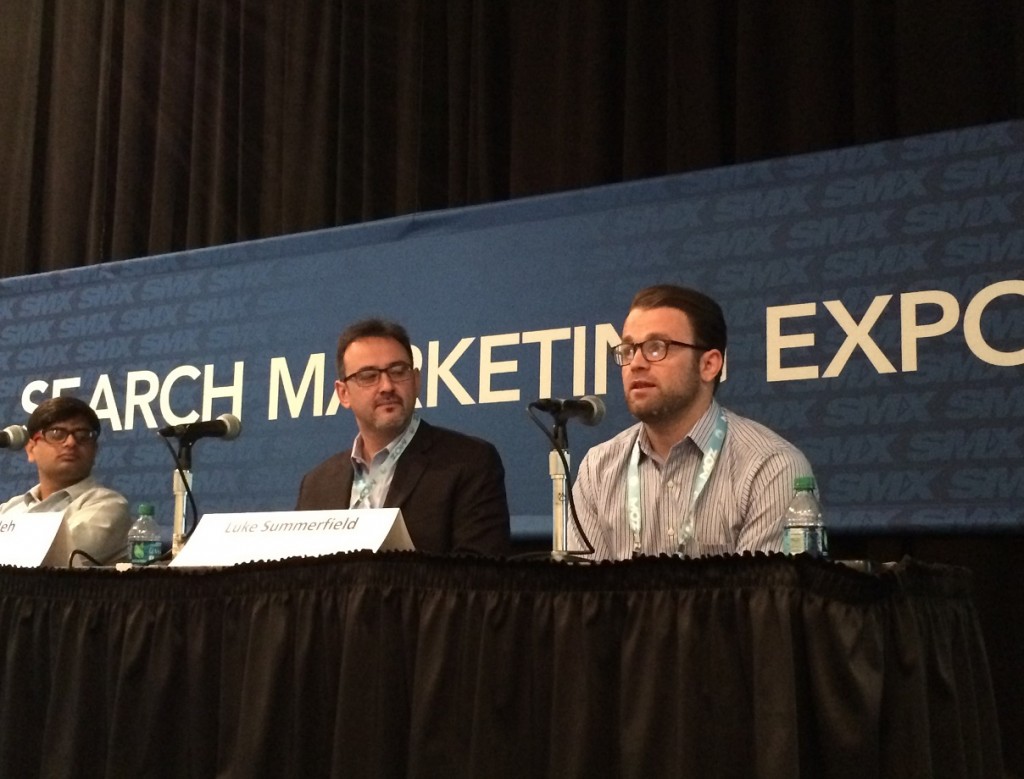 Luke Summerfield shares brilliant insights on designing your site and content to appeal to people's unconscious brains (i.e., where emotions live). Then Paras Chopra and Khalid Saleh talk technical CRO matters. In this session, learn about:
Brain-based marketing and how to drive human behavior
The UX optimization process
Principles for higher conversions
Read more in Conversion Rate Rock Stars.
---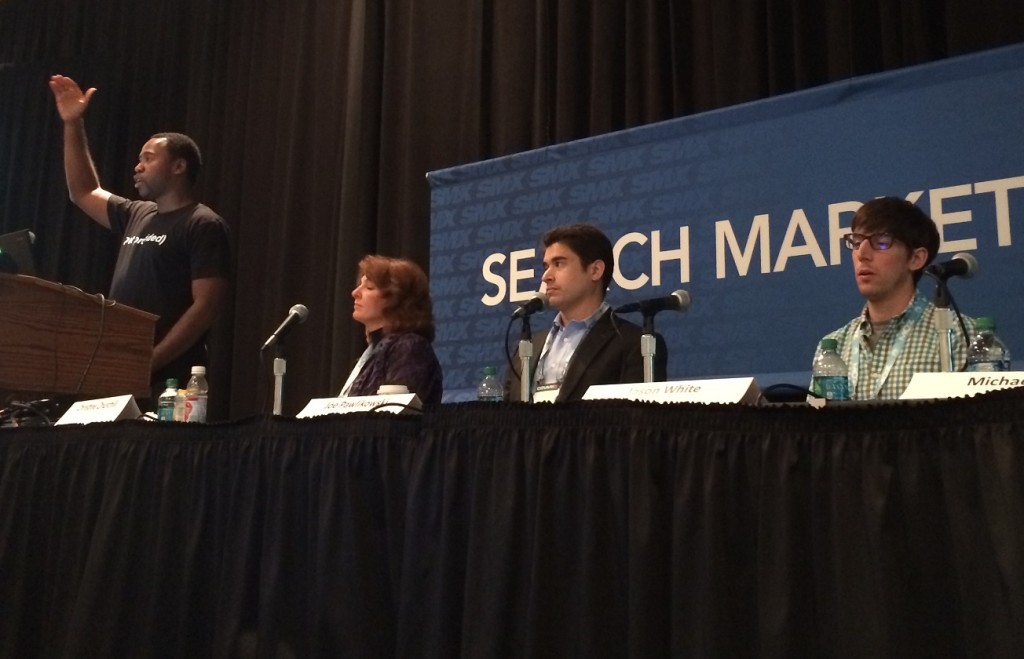 SEO masterminds Michael King, Jason White and Joe Pawlikowski share their top insights on keyword research. Discover their favorite tools, tried-and-true tactics, thoughts on persona research, (Not Provided) and much more. In this session, learn what keyword tools the pros are using, how to set client expectations from the start and the importance of mapping keywords to match the intent and vocabulary of your audience.
Read more of Keyword Research for Better Content & Audience Engagement.
---
October 1, 2014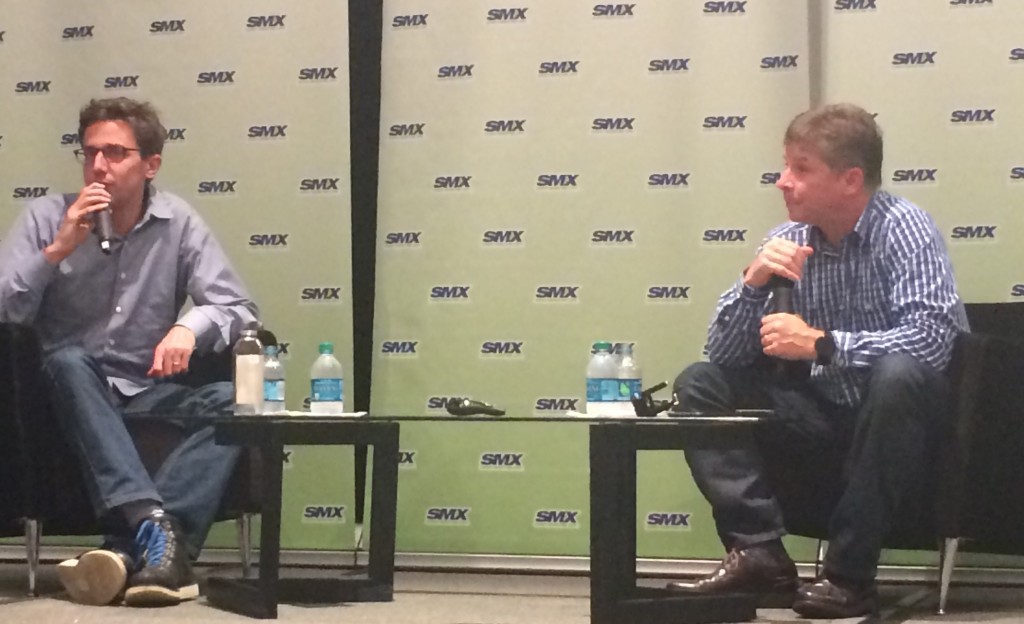 The Search Marketing Expo (SMX) East 2014 keynote speaker is Jonah Peretti, founder of BuzzFeed. Peretti has a history of Internet brilliance – before founding BuzzFeed, he was a co-founder of the Huffington Post. For tonight's grand finale, Search Engine Land Founding Editor Danny Sullivan will pick Peretti's brain on the early days of SEO at the Huffington Post, the nature of social sharing, the nuances of different social networks, the role (or lack thereof) of SEO at BuzzFeed, native advertising, and more.
Three key takeaways, right off the bat:
When you try to make something that works for search and social instead of focusing on just one, you end up making something that doesn't work for either
Users expect media to be broader than just hard news — having the comics alongside politics, or kitten videos alongside coverage of the Ebola crisis, are appropriate for news sites.
Don't make assumptions about why something succeeds. Test it. Think you went viral because of X, Y and Z? Do X, Y and Z again. See what happens.
Read the entire keynote conversation with Jonah Peretti.
---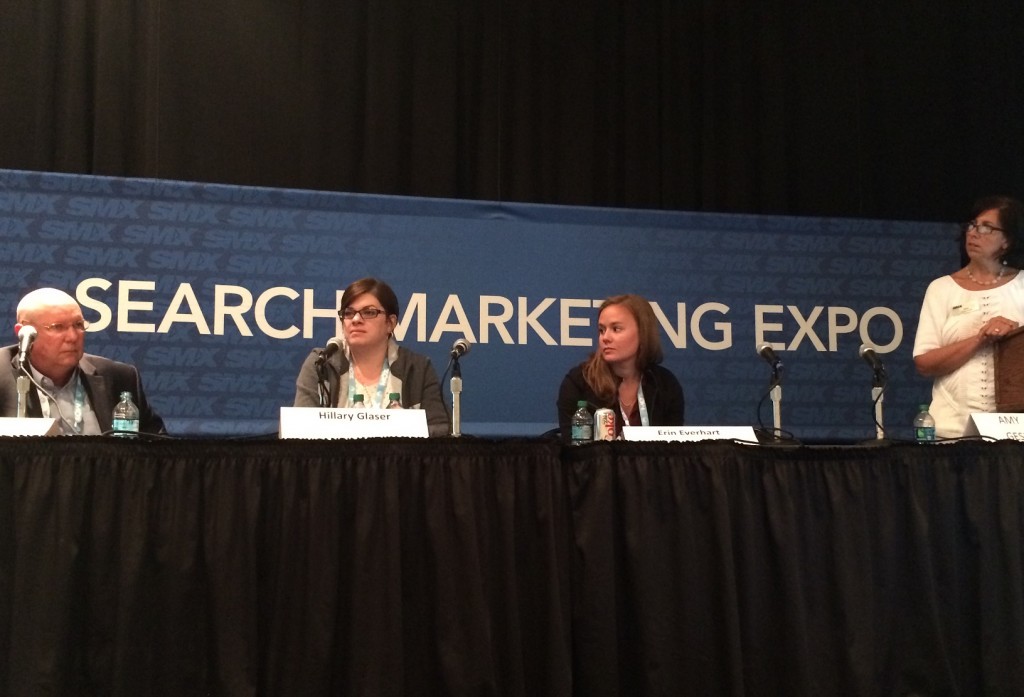 Internet marketers know the importance of SEO, SEM and content marketing … but that's not always the case with the C-Suite. Hillary Glaser stresses the importance of maintaining SEO. If your CEO/CMO is unconvinced of the power of ongoing Internet marketing, her insights on definitely must-shares. Erin Everhart shares the seven things she wishes execs understood. Tom Alison rounds out the session by sharing compelling statistics on the future of Internet marketing, and why PPC is necessary for branded terms.
Read more of Tough Love: What I Wish CMOs Knew About Search Marketing.
---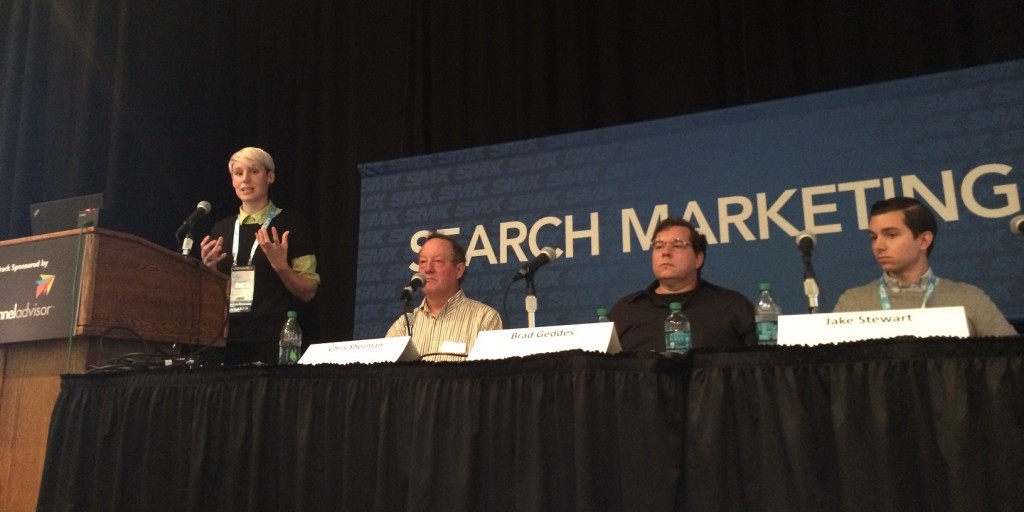 In this SMX East session, PPC pros share their top tips on testing ads. Discover what matters most when it comes to creating, testing & measuring paid search ads. The full liveblog covers specifics on what to test, how to brainstorm ad ideas, ways to measure the true impact of mobile, and advertising must-dos from speakers Carrie Albright, Brad Geddes and Jake Stewart.
Read more of Creating, Testing & Optimizing Paid Search Ads
---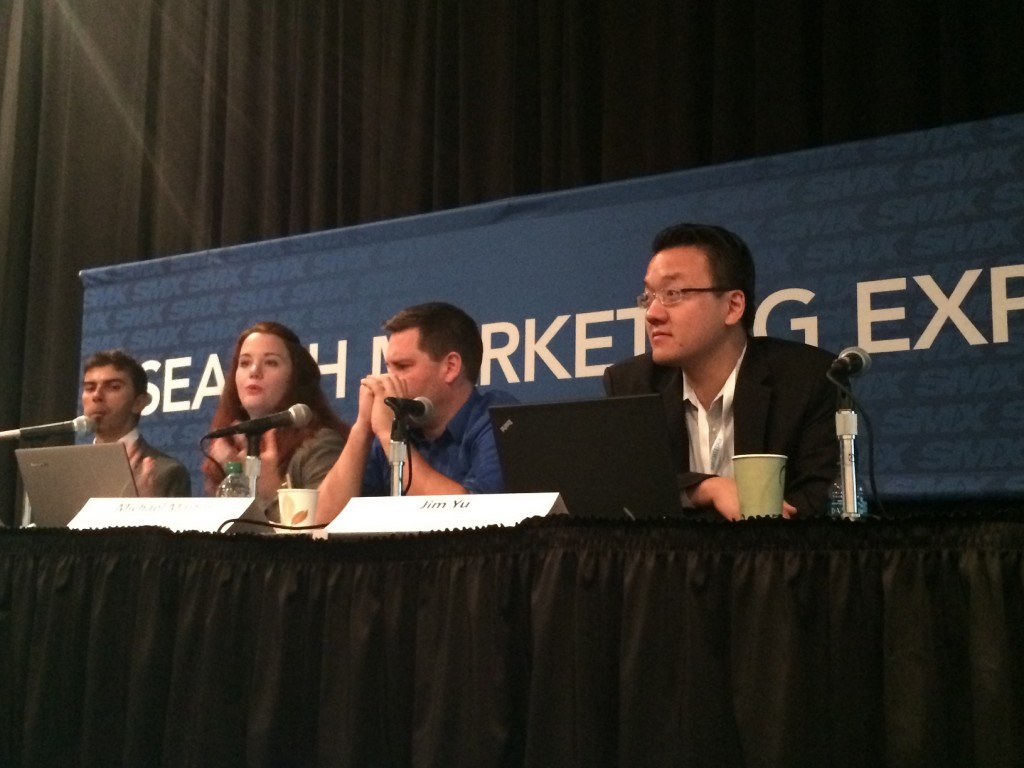 When it comes to mobile, Google prefers responsive design. But there is no ranking boost or penalty for using this method when designing your mobile site. Cindy Krum, Michael Martin, Jim Yu and Gary Illyes talk about what happens when sites use dynamic serving, separate sites and responsive design — or some combination of all three.
Read more in What SEOs Should Be Doing with Mobile.
---
September 30, 2014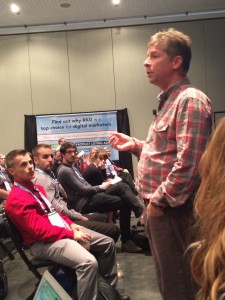 Search Engine Land Founding Editor Danny Sullivan fields questions from the Search Marketing Expo (SMX) East 2014 audience in the final session of the day. Find out what he had to say about authorship, markup, local SEO, how to teach SEO in college, and much more in this liveblog.
Read more in SMX Evening Forum with Danny Sullivan
---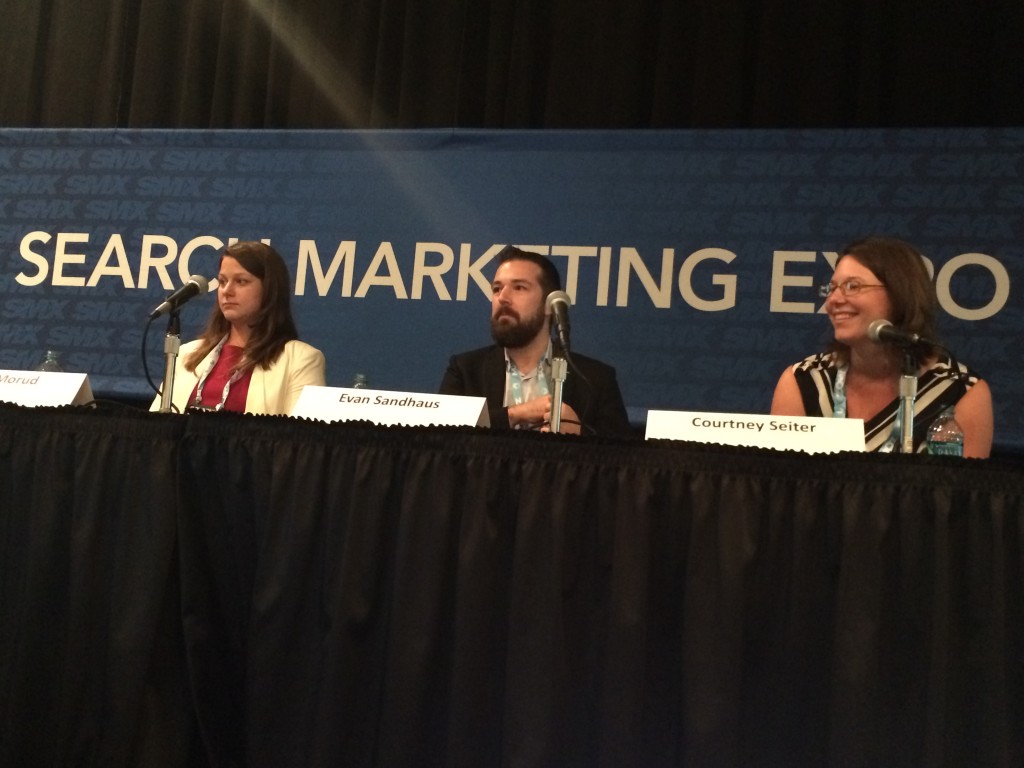 Take your social game to the next level by implementing Twitter Cards and Open Graph Tags. The speakers in this panel assert that social strategy means thinking about social posts as if they were ads (and therefore crafting them with the same amount of care and creativity). Learn how to wield OG tags, discover the nine different types of Twitter Cards and how to best utilize them, and find out what unique project The New York Times is using Twitter Cards to promote.
Speakers Merry Morud (Social Advertising Director, aimClear), Evan Sandhaus (Lead Architect, Semantic Platforms, NY Times) and Courtney Seiter (Head of Content Marketing, Buffer) present the latest essential tips and advice, captured in this liveblog from SMX East.
Read more in Twitter Cards & Facebook's Open Graph.
---