Bruce Clay Blog : Blogging
April 8, 2013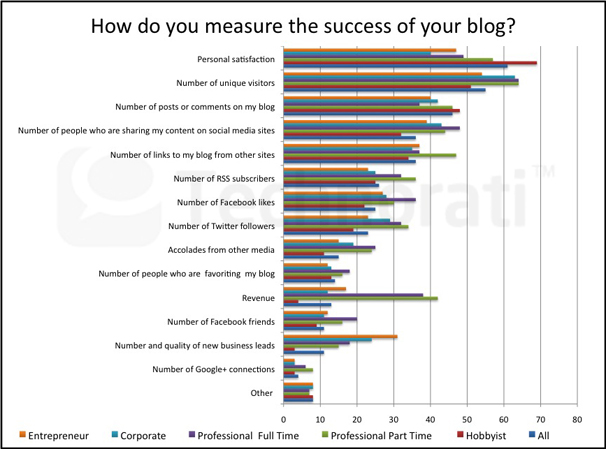 You've heard your SEO or marketing consultant recommend a blog, and you get it. After all, a blog allows you to do lots of great things for your business:
Put a face on your company.
Do reputation management, to deal with negative feedback.
Strengthen the focus of your site with new ideas and content.
Publish funny, entertaining or otherwise "viral" content that will get you attention online.
You know that blogging for your customers will build trust in your brand and improve users' experience with you, making them more likely to associate themselves with you in the future. But you still have questions. Like, what can I expect the blog to contribute to sales? And if not directly connected to sales, how will I measure the blog's success?
Read on for the answers in Business Blogging: How to Hit the Sweet Spot of Social Engagement and Revenue Driver.
---
October 26, 2011
You've probably heard that writing controversial blog posts is a sure-fire way to attract new readers. You've also probably heard it dismissed as a gimmick. Well, just because it's a gimmick doesn't mean it won't work – you just have to be careful how you use it. If done correctly, the short-term attention generated by your controversial blog post can be used to expand your blog's readership and attract links. Here's some tips on how to create a solid blog post when attempting to tackle a controversial topic.
Read more of How Not to Suck at Controversial Blogging.
---
October 5, 2011
So you've got a nice little blog supporting your business, you're posting regularly, and you've found a balance between being too tame and too controversial for your topics. But your comment threads are full of spam – bland, vague comments that do nothing to further the conversation, and worse yet, link out to untrustworthy sites that can harm your site directly and by association.
As long as webmasters keep finding ways to identify comment spam, spammers will keep finding ways to evade detection. The comment spamming arms race will likely continue as long as spamming is still profitable (i.e., forever), but here are some of the latest tricks spammers use, and solutions you can employ to fight them. As an added bonus, we'll include freshly harvested examples of spam from this very blog.
Read more of How to Recognize Comment Spam in Your Blog.
---
December 30, 2010
I have an annoying affliction that rears its ugly head from time to time. It's called blogger burnout. In fact, it literally took me five minutes to write that first sentence. I blame it on three things:
1. Information overload. I literally have 100 things I could write about right now, but nope. Nothing. Cannot form sentences.
2. Blogging every day. Trying to keep blog posts new, exciting, relevant to everyone and engaging is a big job. And sometimes it leads to analysis paralysis.
3. Forgetting that life inspires writing. Not making the connection between experiences and challenges I face every day and topics for the blog. Big mistake.
But stick around, because in an effort to fix this nasty problem, I'm gonna hit it head on by talking about it. I'm making lemonade.
Read more of 7 Ways for Bloggers to Overcome Writer's Block.
---
March 25, 2010
Read more from Spotlight on Fashion: Blogging for Style.
---
January 7, 2010
Here's a scenario you may have experienced or may even be involved in today. You're an Internet marketer and a client has come to you for advice about business blogging. "Great idea!" you think, always happy to help when a client comes to you asking to devote more resources toward important SEO initiatives.
And then it occurs to you that your client may not fully understand what they stand to gain from a blog.
Like most things that are done for business, the cause is rarely "just for fun". Before launching a new project, the goals or expected benefits of the project have to be defined. If resources are being devoted to a project, you want to know about the potential for a return on that investment.
Here are six Internet marketing goals that can be achieved with a business blog. Keep these in mind when creating that killer blog content and you'll be contributing to a focused, effective and valuable tool for your business in no time.
Read more of So You Wanna Reap the Marketing Benefits of a Business Blog?
---