Blogging Archives - Bruce Clay Blog
August 5, 2014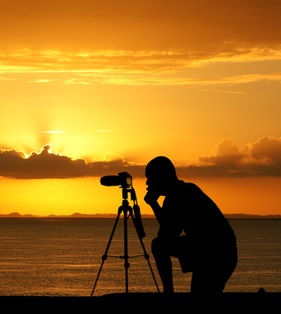 According to eye-tracking research, people actually look at online photos only 42 percent of the time — and the images they look at only hold their attention for less than a second. After extensive eye-tracking research, Jakob Nielsen and Kara Pernice concluded that there were clear factors that attract and repel online readers.
"There are some very creative, captivating images … graphics that evoke emotion, graphics that relay a message far better and faster than words, and graphics that illustrate a process or instructions. People look at and respond positively to these graphics. But generic and pointless images are about as compelling as a garden slug."
When creating blog posts or web pages, images are a critical factor for both reader engagement and search engine optimization (think ethical ALT attributes and optimized file names). Readers love images. Photos draw them in and make them want to read the content. Pick up any magazine or newspaper — every article and ad speaks to this. Photos can work to inspire a feeling or clarify a concept, and they are always useful in making a page more interesting just by breaking up the text.
There are hundreds of thousands of artwork options available online — but not all photos are created equally. If you want maximum engagement, consider these five factors when making your selection.
Read more of Make an Online Photo Engaging: Tools and Rules to Help Edit Images.
---
July 24, 2014

Google Author Rank is coming. Author Rank is an algorithmic analysis of an author's authority which is used as a search engine ranking signal. When Google Author Rank comes, you'll want to be ready, having firmly established yourself as a trustworthy authority. Now is the time for authors, journalists, bloggers and other content creators to evaluate themselves as authors in the way a search engine would. With last month's disappearance of author photos from the SERP, we believe we're closer than ever to the actualization of Google Author Rank.
Read more of Google Author Rank is Coming; ClearVoice is Ready.
---
December 13, 2013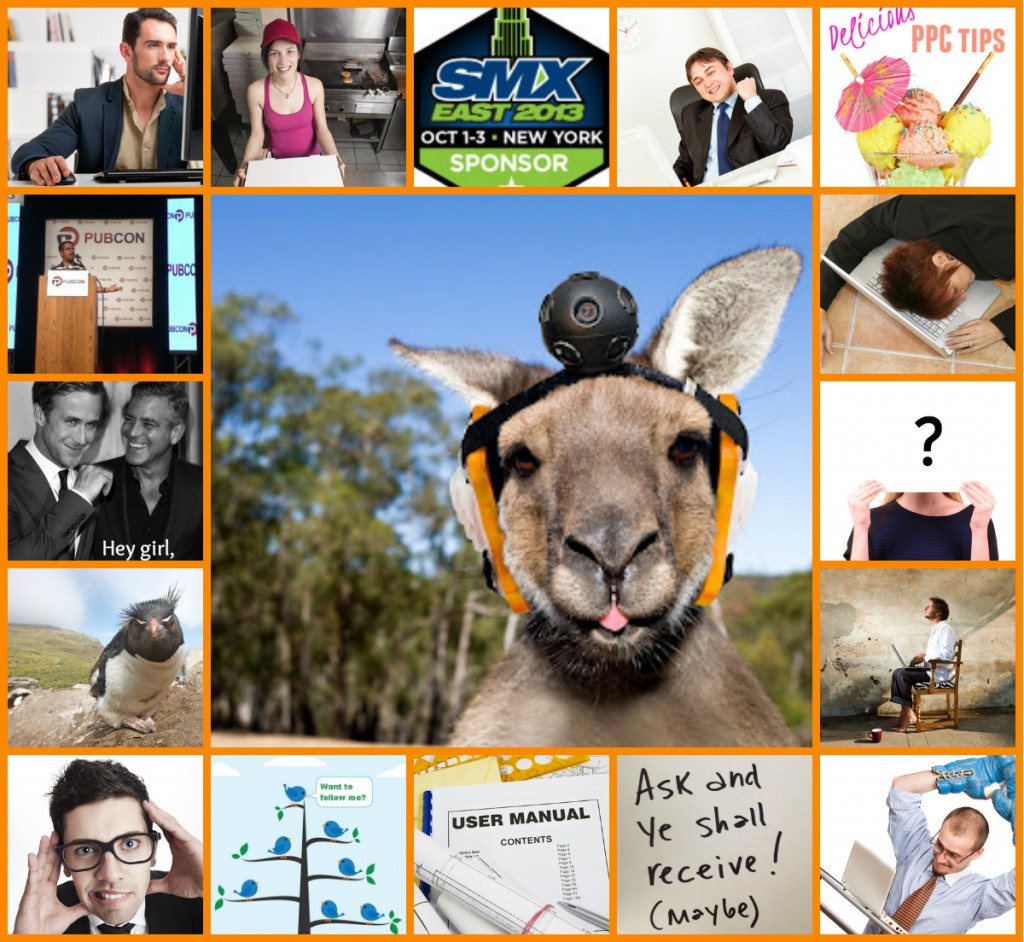 In 2013 alone, Bruce Clay, Inc. published 183 posts on this blog for our tens of thousands of readers. All this content that details SEO, PPC, SMM and content marketing best practices comes free of charge and without strings — why? Because BCI is committed to thought leadership and knowledge transfer. Here, we've rounded up the most popular blog posts of 2013 in the following categories: basic SEO, advanced SEO, social media marketing, paid search and liveblogging.
Read more of Top PPC, SMM & SEO Blog Posts of 2013.
---
November 6, 2013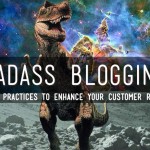 I just got out of the G/H ballroom for the first session on Day 2 of SES Chicago 2013! If you want to roll through my presentation deck, I've embedded it here. The version of the presentation posted here has my speaking notes; hopefully they help explain what the heck dinosaurs have to do with blogging, if you find the slides alone a little disjointed. Enjoy!
Click to see the presentation deck of #SESCHI Bad*ss Blogging.
---
June 17, 2013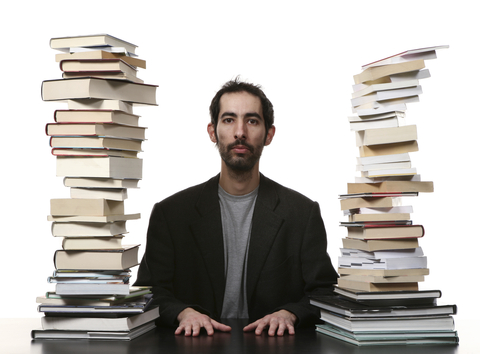 Rife with statistics and scientific data, scholarly journals are a goldmine for content (and infographic) creators. Citing statistics, data, or studies that are relevant to your content is can bolster the credibility of your own content, as well as providing your readers an understanding of where your own unique insights are coming from.
Wondering where can you find leading academic research, journal articles and other scholarly materials to pull from? Here are some resources to start with.
Read more of Harnessing the Power of Google Scholar and Academic Databases.
---
May 21, 2013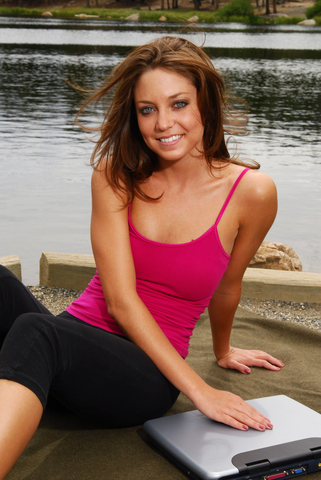 Blog and social media maintenance can't fall through the cracks when you go on vacation. Let the plants die and newspapers stack up, if you must, but make sure you don't neglect your blog and social media platforms; they need to continue providing the quality content that your clients/customers/fans have (hopefully) come to expect.
You don't want your brand voice to fall silent while you're away, so set aside some to time to craft and schedule social media posts before you vacate. Tweets, Facebook posts and LinkedIn posts should be distributed throughout each day. It is also essential that you find the time to prepare and schedule a blog post ahead of time.
Read more of Tips for Blog and Social Media Maintenance While on Vacation
---
April 8, 2013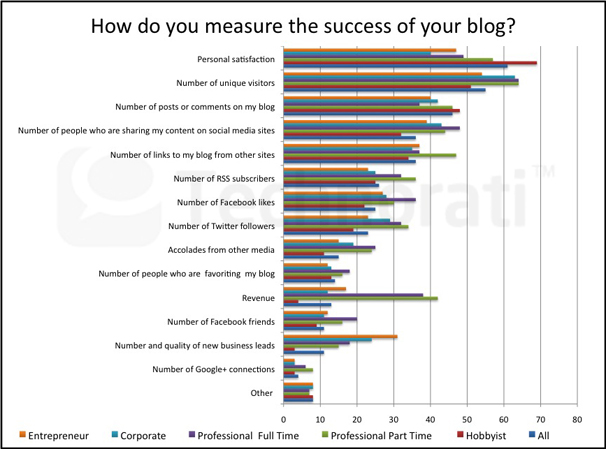 You've heard your SEO or marketing consultant recommend a blog, and you get it. After all, a blog allows you to do lots of great things for your business:
Put a face on your company.
Do reputation management, to deal with negative feedback.
Strengthen the focus of your site with new ideas and content.
Publish funny, entertaining or otherwise "viral" content that will get you attention online.
You know that blogging for your customers will build trust in your brand and improve users' experience with you, making them more likely to associate themselves with you in the future. But you still have questions. Like, what can I expect the blog to contribute to sales? And if not directly connected to sales, how will I measure the blog's success?
Read on for the answers in Business Blogging: How to Hit the Sweet Spot of Social Engagement and Revenue Driver.
---
October 26, 2011
You've probably heard that writing controversial blog posts is a sure-fire way to attract new readers. You've also probably heard it dismissed as a gimmick. Well, just because it's a gimmick doesn't mean it won't work – you just have to be careful how you use it. If done correctly, the short-term attention generated by your controversial blog post can be used to expand your blog's readership and attract links. Here's some tips on how to create a solid blog post when attempting to tackle a controversial topic.
Read more of How Not to Suck at Controversial Blogging.
---
October 5, 2011
So you've got a nice little blog supporting your business, you're posting regularly, and you've found a balance between being too tame and too controversial for your topics. But your comment threads are full of spam – bland, vague comments that do nothing to further the conversation, and worse yet, link out to untrustworthy sites that can harm your site directly and by association.
As long as webmasters keep finding ways to identify comment spam, spammers will keep finding ways to evade detection. The comment spamming arms race will likely continue as long as spamming is still profitable (i.e., forever), but here are some of the latest tricks spammers use, and solutions you can employ to fight them. As an added bonus, we'll include freshly harvested examples of spam from this very blog.
Read more of How to Recognize Comment Spam in Your Blog.
---
December 30, 2010
I have an annoying affliction that rears its ugly head from time to time. It's called blogger burnout. In fact, it literally took me five minutes to write that first sentence. I blame it on three things:
1. Information overload. I literally have 100 things I could write about right now, but nope. Nothing. Cannot form sentences.
2. Blogging every day. Trying to keep blog posts new, exciting, relevant to everyone and engaging is a big job. And sometimes it leads to analysis paralysis.
3. Forgetting that life inspires writing. Not making the connection between experiences and challenges I face every day and topics for the blog. Big mistake.
But stick around, because in an effort to fix this nasty problem, I'm gonna hit it head on by talking about it. I'm making lemonade.
Read more of 7 Ways for Bloggers to Overcome Writer's Block.
---