Internet Marketing Optimization Archives - Page 4 of 133 - Bruce Clay, Inc. Blog
October 8, 2014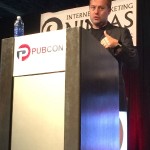 Jason Calacanis is an angel investor who has invested in companies including Uber, ChartBeat, Whisper, SignPost and Thumbtack. He invests $10 million a year and meets with 15 companies a week.
"I spend a lot of my time thinking bigger," Calacanis says. "And a lot of that has to do with watching Google say 'I have absolutely no limit to my ambition.' I spend a lot of time meeting with startups and founders … And that puts me in a unique position to be optimistic and opportunistic."
Calacanis's keynote is unique – it's not tactical or strategy-driven. It's steeped in reality and meant to simply inspire and inform the audience of the amazing progress that startups and forward-thinking companies are bring to the world in the areas of six global problems. Startups, he asserts, will solve our world's problems rather than governments. His keynote, that is meant to inspire us, will cover major advances by tech and startup companies.
Read more of Jason Calacanis's Pubcon Keynote
---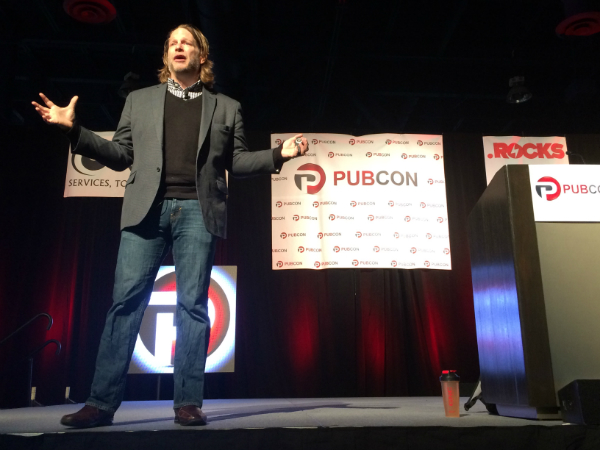 In Wednesday morning's opening keynote from Pubcon Las Vegas, Chris Brogan shares inspiring examples of brand and mission. Keep the mission alive with content and participation. Make the users the content creators. Brand is the outward expression of a mission. Mission is what drives your deepest purpose. Match these well for excellence.
Mission is the mast. Service fills the sails. Content is the drum that calls us together. Mission and service together is the best it can be. Give people something bigger than the sales pitch and they'll sell it FOR you.
But YOU have to believe, too.
Read the full liveblog coverage of Chris Brogan's keynote from Pubcon Las Vegas 2014.
---
October 7, 2014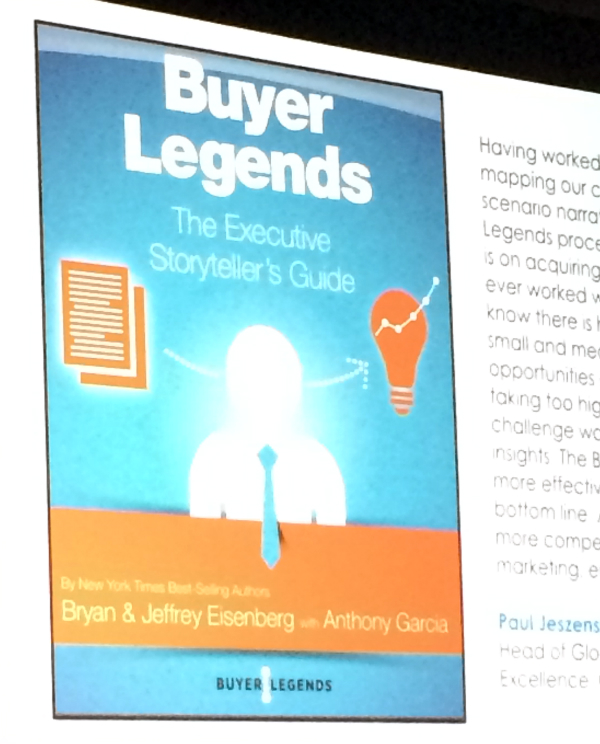 "Buyer legends" are what marketer and bestselling author Jeffrey Eisenberg calls the narratives that craft a customer journey – and it's also the name the company that he runs with his brother. In this morning's keynote, Eisenberg will dive into buyer legends, exploring why they matter and what goes into them.
People want wisdom. What they're always looking for is one thing – they love to hear one thing – do this little thing and everything will work. They just love to take one nugget that makes a huge impact on their business.
But we don't have just one thing. There's so much that goes into online marketing, and marketing at large. Knowing that there can be no one single thing that makes or break marketing, buyer legends become all the more important. Buyer legends are the narrative that craft a customer journey, but they're also an integral business process.
Read the full coverage of Jeffrey Eisenberg's keynote address at Pubcon Las Vegas 2014.
---
October 6, 2014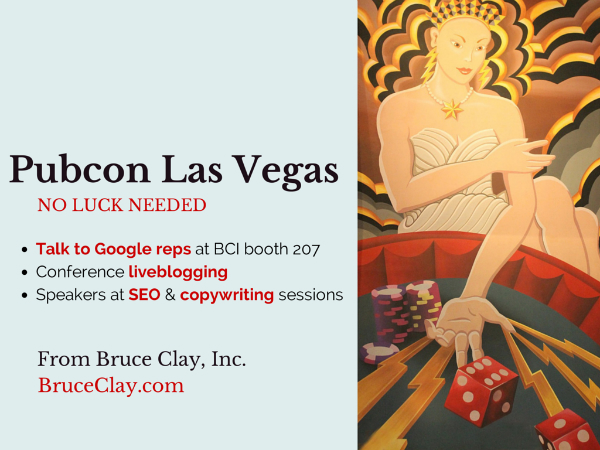 The Bruce Clay, Inc. team will be speaking, liveblogging and exhibiting at this week's Pubcon Las Vegas. If you'll be there, heads up that Google reps will be fielding questions about AdWords and Analytics at the the BCI booth 207 Wednesday from 12-2 p.m.
You can also catch our President Bruce Clay and SEO Manager Mindy Weinstein, SEM Manager Michael Shore and Lead Sr. SEO Analyst Robert Ramirez, in Booth 207 in the Exhibit Hall. If you have any questions on SEO, SEM, SMM, content marketing or anything else Internet marketing-related, stop by the booth and fire away. We'd love to find out how we can help you grow your business.
Get our liveblog schedule and Bruce Clay and Mindy Weinstein's speaking schedules here.
---
October 1, 2014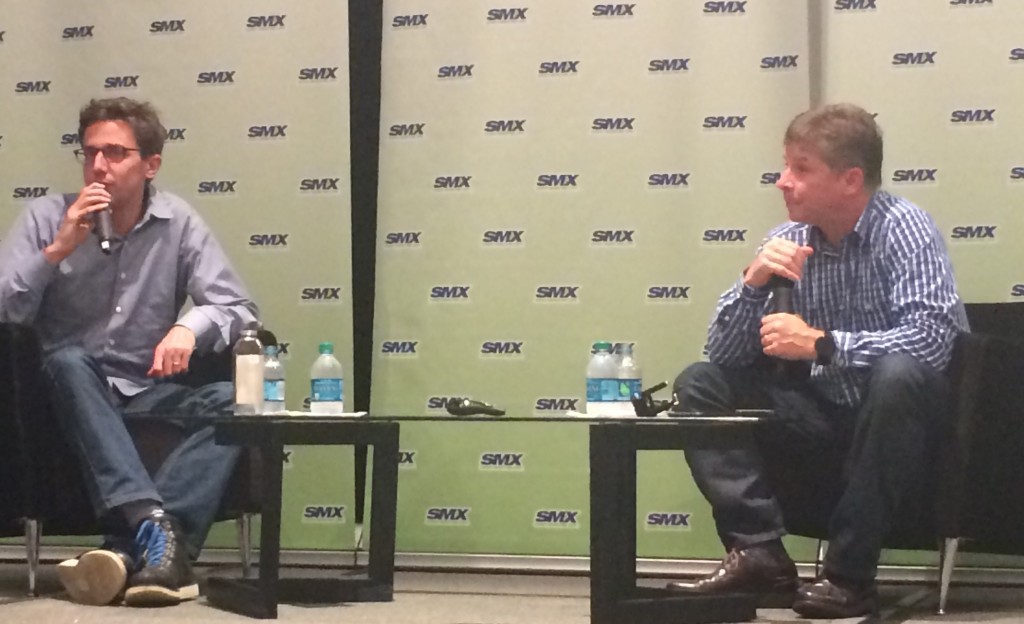 The Search Marketing Expo (SMX) East 2014 keynote speaker is Jonah Peretti, founder of BuzzFeed. Peretti has a history of Internet brilliance – before founding BuzzFeed, he was a co-founder of the Huffington Post. For tonight's grand finale, Search Engine Land Founding Editor Danny Sullivan will pick Peretti's brain on the early days of SEO at the Huffington Post, the nature of social sharing, the nuances of different social networks, the role (or lack thereof) of SEO at BuzzFeed, native advertising, and more.
Three key takeaways, right off the bat:
When you try to make something that works for search and social instead of focusing on just one, you end up making something that doesn't work for either
Users expect media to be broader than just hard news — having the comics alongside politics, or kitten videos alongside coverage of the Ebola crisis, are appropriate for news sites.
Don't make assumptions about why something succeeds. Test it. Think you went viral because of X, Y and Z? Do X, Y and Z again. See what happens.
Read the entire keynote conversation with Jonah Peretti.
---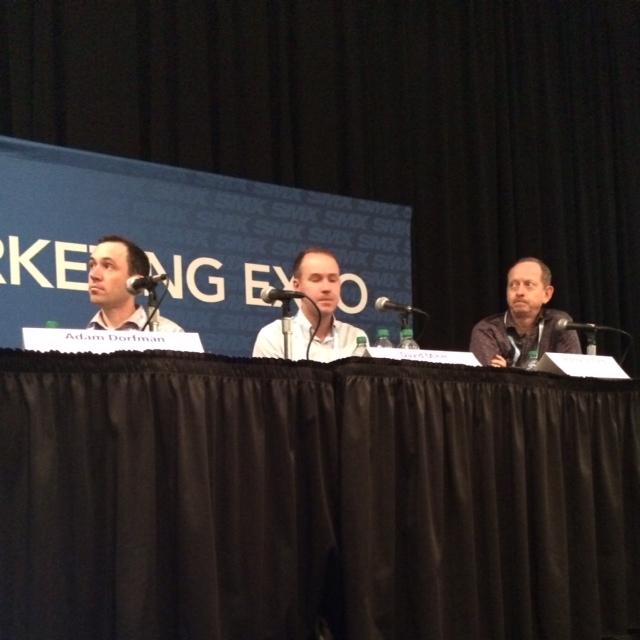 In July, the quality of Google local search results took a turn for the worse, experts say. The cause? A pesky little creature called the Pigeon Update crawled into the maps, local packs and authoritative one boxes. Learn what changed for searches with generic terms, geolocally modified terms, local packs, answer boxes and some of the wacky-broken results that have cropped up since Pigeon landed in this liveblog coverage of an SMX East session with local search experts Adam Dorfman, David Mihm and Andrew Shotland.
Read Deconstructing Pigeon, Google's New Local Search Algorithm.
---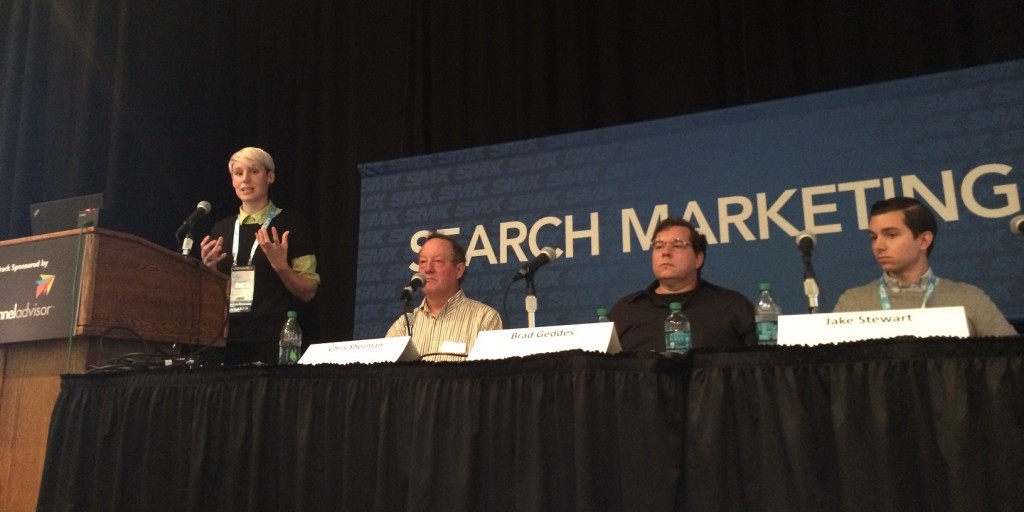 In this SMX East session, PPC pros share their top tips on testing ads. Discover what matters most when it comes to creating, testing & measuring paid search ads. The full liveblog covers specifics on what to test, how to brainstorm ad ideas, ways to measure the true impact of mobile, and advertising must-dos from speakers Carrie Albright, Brad Geddes and Jake Stewart.
Read more of Creating, Testing & Optimizing Paid Search Ads
---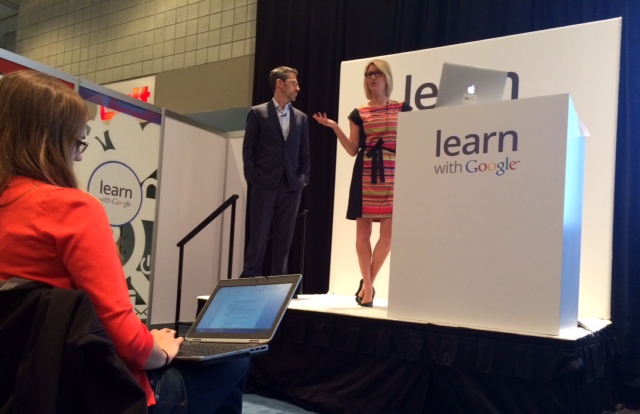 In the Learn with Google classroom, the first topic of the morning is: Attribution Strategies to Inform Your Search and Digital Investments.
Speakers Rachel Klooz and Justin Huskamp of Google DoubleClick show examples and new Google tools to explain: "Why is attribution essential? Because understanding the interplay of channels leads to smarter marketing investments."
Read more of Attribution Strategies at #LearnWithGoogle at SMX
---
September 30, 2014
In a stream of consciousness presentation of images, SMX speaker Rhonda Hanson, Sr. Director of Digital Marketing, Global Marketing, formerly of Concur, thinks about using images to your advantage and points out a few dos, don'ts and trends. She specifically talks about images used in:
Website Design
Product Listing Ads
Facebook Ads
Stock Photos
Read more in The Importance of Imagery.
---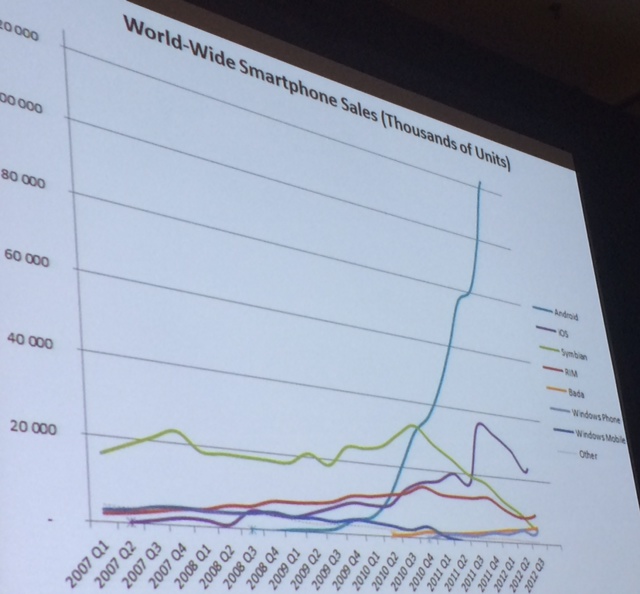 In this session at SMX East, speaker Erynn Petersen takes a high-level view of a future where we don't go to a phone or computer to get online, but rather all the devices and appliances around us are online. How will marketers gather data and gain intelligence when our cars, watches and even the dust around us are Internet enabled?
Read more in Marketing in the Age of the Internet of Things
---