Internet Marketing Optimization Archives - Page 4 of 131 - Bruce Clay, Inc. Blog
June 12, 2014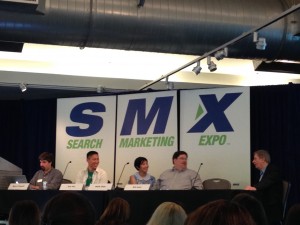 It's still a little early for some and the peeps here seem to be a little slow moving this morning, but I've downed my cup of coffee and I'm ready to dive into technical issues with this morning's speakers: Maile Ohye, Eric Wu and Bill Hunt. I love tackling technical problems on client sites and the bigger the site the bigger the problems usually. Hopefully these experts will have a few good nuggets of information for us.
Maile Ohye starts the session with a discussion on JavaScript execution.
"We recommend making sure Googlebot can access any embedded resource that meaningfully contributes to your site's visible content or it's layout," Ohye said.
On May 23, Google announced they are doing more JavaScript exe. They've been fine tuning and were finally able to release. Shortly after they launched Fetch as Google that now shows 200 kb of a page, view text content, fix blocked resources at the rate of 500 fetches per week. You are able to select different crawlers including mobile. Use this to check and make sure Google is able to fetch all the important pieces of your site.
Read more of SMX Liveblog: Advanced Technical SEO Issues.
---
In this well-anticipated session at SMX, Search Engine Land Editor Danny Sullivan sits down with Google's Head of Webspam Matt Cutts to answer some of every Internet marketers most pressing questions. The session starts off with a discussion revolving around recent announcements and upcoming algorithm updates, which include changes to the Payday loan update as soon as this week, and a roll out of improvements to Google Webmaster Tools where Cutts suggests marketers keep their eye on.
Read more of SMX Liveblog: You & A with Matt Cutts


---
June 11, 2014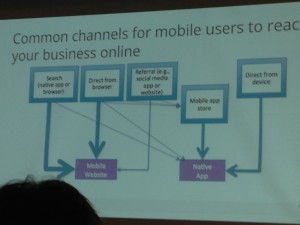 In this SMX session, discover why mobile really matters, how to build a mobile strategy and what makes mobile search so different from desktop search. This session's speakers include Cindy Krum, Michael Martin, Maile Ohye, and Jim Yu. Kicking of this session on mobile SEO is Maile Ohye, Google's Senior Developer Programs Engineer.
Ohye stresses the importance of enhancing the user experience with mobile search results that open directly within an app. However, it requires deep links within the app and mapping in the sitemap. But asking for app downloads isn't the best approach right off the bat, unless they are relationship-ready customers. Improving the app experience is much like Web SEO, says Ohye. You need good content, an enticing search appearance, and a process for building an effective mobile strategy.
Read more of SMX Liveblog: What Advanced SEOs Should Be Doing about Mobile SEO
---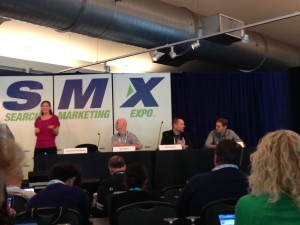 Plenty of SMX attendees seemed to be eager to learn more about Structured Data. This SMX session promises to teach us how companies are implementing schema markup and benefiting from it. This is one of my favorite things to recommend to clients. Marshall Simmonds, CEO of Define Media Group, kicks of the session with brief overview of how indexation has evolved from crawling to sitemaps to structured data and talks about the most popular type of structured data being used today.
Learn how companies like Best Buy and Disney are using and benefiting from structured data and schema markup.Read more of SMX Liveblog: Enhancing Search Results with Structured Data & Markup.
---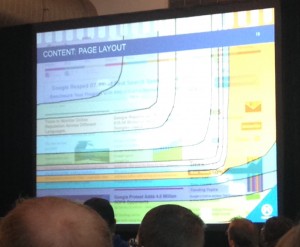 This room with packed with a good share of returnees and newbies. We're told "this session is going to cover everything you need to do to rank well in the SERP." This session features insights from Matthew Brown, Marianne Sweeny and Marcus Tober. This session is fast and furious, and so is this liveblog. Here we go!
The session kicks off with Tober, who promises to explain the Google algo in detail in the next 90 minutes. He notes the 2014 Ranking Factors: Google+; on-page optimization; strong increase in site speed; the number of internal links; and brand factors.
Read more of SMX Liveblog: The Periodic Table of SEO Ranking Factors.
---
June 5, 2014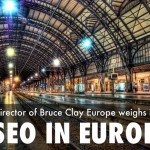 What's the state of Internet marketing in Europe, and what are the biggest needs among EU marketers? In this interview, Ale Agostini, head of Bruce Clay, Inc. Europe, weighs in from a first-hand perspective.
According to Agostini, the biggest need among European marketers is for solid SEO training — because companies that understand Internet marketing the best, succeed the most — especially in Europe's complex multilingual market. Here in the U.S., we may take for granted the wealth of training opportunities, conferences, and expert information sources available. But marketing in another country and language can be quite different. Search engines roll out updates on a delayed schedule, translated information may be slow in coming, and the number of search industry conferences is still low in comparison.
To help fill the need, Bruce Clay, Inc. Europe will put on a special two-day SEOToolSet® Training July 2–3 in Milan, Italy. This event will be specially geared for search marketers from Italy, Germany, UK, Holland, France and across Europe, and will feature Bruce Clay himself as the instructor.
In preparation for this event, we're turning our focus on Europe and asking Ale Agostini to weigh in on:
• Top needs of European marketers
• State of SEO in Europe (including the Right To Be Forgotten ruling and Panda 4.0)
• What to expect from Bruce Clay's upcoming training in Italy
Read more of The State of SEO in Europe (Right to Be Forgotten & More) by BCI's EU Director
---
May 16, 2014
What do billionaire entrepreneur Mark Cuban and SEO expert Bruce Clay have in common? You can find them both speaking at GROWCO, the Inc. Magazine Grow Your Company Conference (GROWCO) May 20-22 in Nashville. While Cuban is one of the keynote speakers sharing insights on how to win at the sport of business, Clay will zero in on SEO inspiration, insights and proven strategies to help entrepreneurs increase web traffic and brand visibility in his panel "Search + Social: The Future of Your Business Online" with Bing's Duane Forrester, aimClear's Manny Rivas and Message Medium's Maisha Walker.
"Experts predict marketers will spend 52 percent more on SEO — but spending more does not necessarily equate to better results; it's important that business owners and decision makers understand the constantly changing algorithms and their impact on traffic. I'm looking forward to guiding the SEO growth action plan for attendees," said Clay, founder and president of global Internet marketing firm Bruce Clay, Inc. and author of several books, including "Search Engine Optimization All-in-One for Dummies."
Read more of Bruce Clay to Speak in 5 Cities in Inc. Magazine's Business Conference Series.
---
May 7, 2014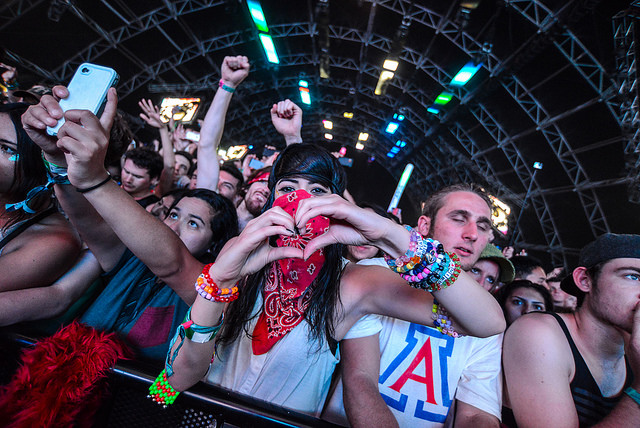 SEOs and Internet marketers the world over will flock to Seattle, WA, next month for SMX Advanced 2014. Attendees can choose from more than 30 "tactic-packed" sessions on SEO, SEM, SMM and content marketing on June 10-11 — all led by leaders in Internet marketing, including Danny Sullivan, Greg Boser and Christine Churchill.
And of course let's not forget Matt Cutts' "You & A Keynote" where Cutts (Google's head of web spam) addresses questions from the audience. In short, SMX Advanced is a conference with major names lined up on the marquee — it's the Coachella of SEO.
Read more of SMX Advanced Liveblog Schedule and Where Bruce Clay Will Be.
---
March 28, 2014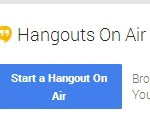 Most businesses today have accepted social media as a necessary part of a content-based marketing strategy. On Twitter you can communicate short-and-sweet deals, tips, news headlines, and photos of the flavor of the day. On Facebook you can run contests, post pictures, and link to blog posts. But how many businesses realize the opportunity that is Google+?
More than just another social platform, Google+ offers SEO, branding, and audience-engagement benefits. Its integration with Google search and all Google products brings undeniable SEO benefits beyond those of other social media platforms. But its Hangouts On Air feature, in particular, can be a real game-changer that helps brands build traction and expertise in their field faster and more cheaply than any other way. Here you'll discover:
• Why you need to be on Google+ (and why it's "just dumb" not to)
• How to host a Hangout On Air for maximum brand benefit
• How to build your brand by attending HOAs, too
Read more of How to Build Your Brand with Google+ Hangouts On Air
---
March 24, 2014
This year Bruce Clay, Inc. writers Virginia Nussey and Chelsea Adams were able to attend 40% of the SMX West sessions offered March 11–13, 2014. From the sessions they attended, they were able to compile 24 live blog posts, and 30 actionable takeaways for anyone needing a quick hits summary of the event.
Continue on to read 30 Smart Online Marketing Tips From SMX West , and to add your own to the list in the comments section.
---