Bruce Clay Blog : 4/79 : Internet Marketing Optimization
March 8, 2013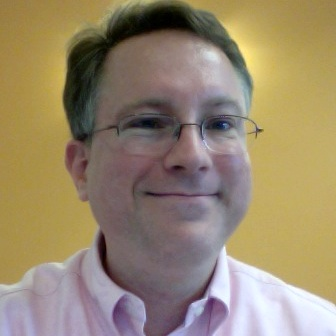 Mobile marketing. We keep hearing about it, talking about it and being advised by Google and others that we have to stand up and pay attention to the multiscreen world we live in. And it's true. Pretty soon, we'll be moving out of the "this is a cool idea, let's do it someday" phase into a more pressing requirement. And it's coming fast.
Scott Brinker is co-founder and CTO of ion interactive and author of the blog Chief Marketing Technologist. There, he discusses more traditional marketing concepts tied to the technology we have at our fingertips today.
Instead of talking tactics, I wanted to explore with him the "why" behind mobile marketing. So today, we'll hear more about the driving force behind the way we market, and the intersection of tech and marketing. I think you'll enjoy his insight.
---
March 4, 2013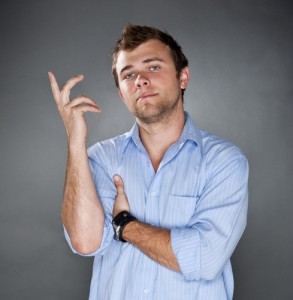 SMX West is a four-day search marketing conference taking place in San Jose, CA, next Monday 3/11 through Thursday 3/14. If you've attended an SMX conference before, there's a good chance you're already registered to attend next week's event – since you know just the kind of first-class information and action you can expect. If you haven't attended SMX or aren't sure if you can make it next week, if you're at all on the fence, or if you're not sure what the payoff of attendance might be, read on.
This is an interview with Jake Larsen, an SMX West speaker and a brilliant YouTube marketer. I asked Jake to explain the critical components of using YouTube as a marketing channel. As you'll see, if Jake is any indication of the quality ideas, tactics and advice shared by the hundreds of SMX West speakers next week, well, you just can't miss it. If you find yourself convinced after reading this interview, be sure to register with discount code SMXW13bruceclay for 10% off. And sign up for Bruce Clay's SEO workshop for a one-day SEO intensive that will boost your week and Internet marketing skill set.
But right now, let's think video. Have you created a video for your business? Have you considered the engagement and awareness possibilities of YouTube? Are you wondering where to begin? Jake Larsen is the video marketing manager at ZAGG, an electronics accessories company whose YouTube channel ZAGGtv boasts 23 million channel views and improved online sales 65%. YouTube even asked ZAGG to be a YouTube Ambassador, tasked with helping other businesses use YouTube to best effect. Follow Jake on Twitter, @JakeLarsen7, to access his ever-ready insights into leveraging the opportunity of YouTube and video for business. Case in point…
Read the interview with Jake Larsen.
---
February 11, 2013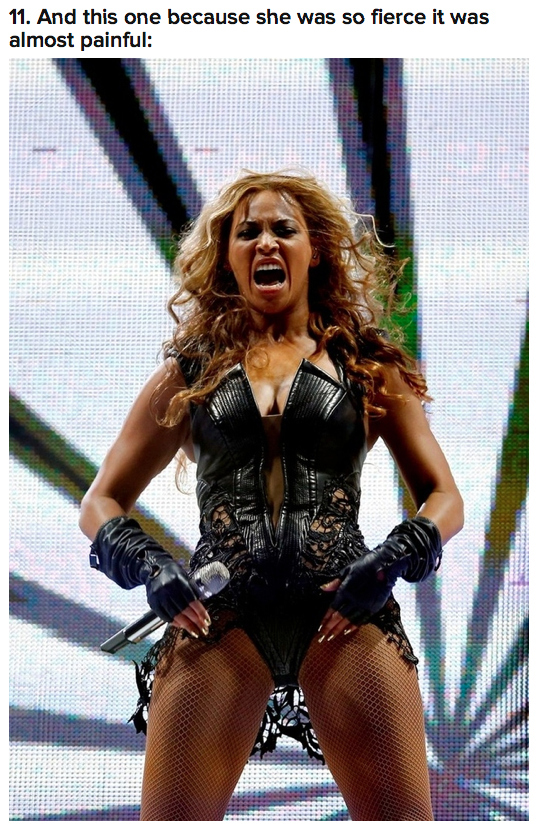 Beyonce is basically perfect. But after her fierce Super Bowl halftime show performance, the haters came out because, predictably, haters gonna hate.
Now if you're as gorgeous, talented and confident as I imagine Beyonce is, there's just no way you let some Internet trolls phase you. At least, as far as the public is concerned.
So what in the world was her publicist thinking by asking Buzzfeed to remove unflattering pics of B mid-performance? As you'd expect, if you ask a site that thrives on mocking, well, anything, you'll only get more mocking in return. Makes you wonder who's idea it was. Could a publicity company in this day and age commit such an obvious faux pas? When you consider this is the publicity company in question, the extent to which they fail at the Internet becomes clear.
Read more of The Talk's the Same but the Game Has Changed. Or Has It?
---
January 21, 2013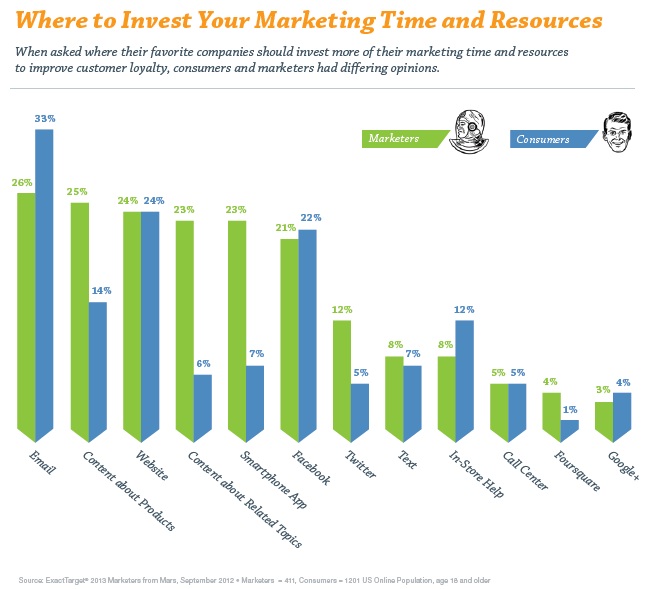 Any good decision-maker knows that it's not what he or she likes when it comes to making sound business decisions. Sure, we know what's in our gut, and we should trust that voice, but decisions are to be made with trusted data, too — whether it's counsel, research or something else. Businesses and their marketing […]
---
January 15, 2013

Monopoly is doing something crazy. The iconic tokens are up for public vote through February 5 and the classic piece with the fewest votes will be replaced by the shiny new one with the most votes.
Monopoly is the most popular board game in the world. If even this market leader is comfortable shaking up its product for the sake of promotion and an infusion of community energy, it makes sense to ask yourself:
What is the core of my brand and what part of my product or service can and should be in a continual state of iteration?
Read more of Strip Down to Strengthen Your Brand: Indentifying the Inessential.
---
January 10, 2013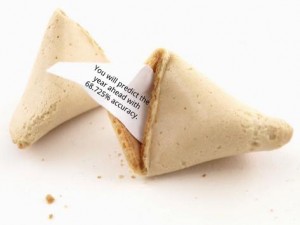 Calling all online marketers! We need your input to get a good picture of what happened in the Internet marketing industry last year. We're hoping you have a minute to grade Bruce's predictions from last year.
Every year Bruce reads trends and past events to forecast the Internet marketing industry in the year ahead. Predicting major happenings in the search marketing industry for the year to come is a fun tradition we do every year.
But now it's time to get critical and see how accurate he was. Will you score Bruce? Did you see these predictions play out, or were they in the ballpark or total misses?
We'll be publishing Bruce's final scorecard for his 2012 predictions in the SEO Newsletter next week and can use all the graders we can get. We'd be grateful if you could share this survey with your networks, too.
Read more of How'd He Do? Score Bruce's Predictions for SEO and Internet Marketing in 2012.
---
January 9, 2013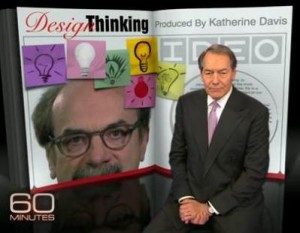 Jess addressed an issue yesterday that all businesses face at one point or another: getting into your customer/user's shoes to make sure what you give them is what they need.
She's talks about a blog or website content specifically, but the challenge of empathizing with those using your product or service has a broad reach. It reminded me of a segment I saw last weekend on 60 Minutes, the weekly TV news magazine.
I think every product manager, small business owner, and marketer will enjoy this interview with David Kelley. He's a designer who's teaching "design thinking" at Stanford and was the inventor of the first computer mouse (technical revolution) as well as the stand-up tube of toothpaste (everyday useful).
Read more of Your Brand, Your Audience and "Design Thinking".
---
January 3, 2013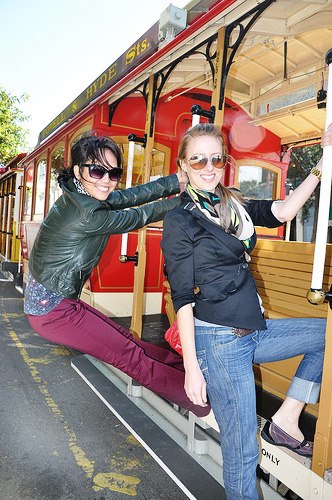 Happy New Year! I've been told one way to hold yourself accountable to your goals is to post them publicly – but what's even better is when you have a support system to help you get there. So Virginia and I were chatting this morning and we're ready to share with you some professional marketing resolutions and goals for 2013 — and maybe you can help us out.
Aside from doing more traveling together to our favorite conferences (see left), we both have hopes of growing our skill sets, refining processes and continuing to develop professionally.
We hope you'll weigh in with your goals, too, and then let's do our best to collaborate! Who knows, maybe we can help one another accomplish our professional resolutions for 2013. What do you say?
---
December 17, 2012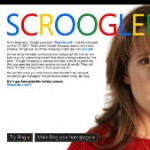 A couple weeks ago, Bing began running their "Scroogled" campaign in "an attempt to tell people not to get screwed over by Google this holiday shopping season". Or in reality, a new way to draw attention to themselves by calling out their largest competitor.
While I'm not going to get into the merits of spending thousands of dollars on a hypocritical ad campaign, I will say this isn't the first time we've seen a company do this and it certainly won't be the last. So why not look at the positive side? Results!
When it comes to bad-mouthing competitors, one of the biggest benefits is the boost to your company's SEO efforts through links & SERP real estate.
Read more of Scroogled: The SEO Benefits of Bad-Mouthing a Competitor.
---
December 13, 2012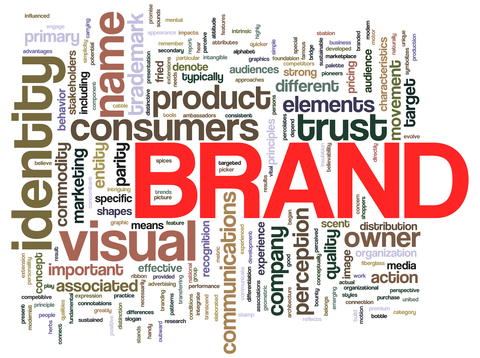 Businesses sometimes happen before brands do. Business owners are busy serving customers and doing everything that comes with running a business that sometimes, they don't have time to stop and think about, what is my brand?
You brand is the identity of your company and what your customers and community can expect from the way you interact with them and the service/products you provide. A business is an operation, a brand is a more intangible aspect of this.
But how do you figure out what your brand is? And how do you let people know about it?
It all starts with research. Here, we take more traditional marketing tactics and transition them to the Web marketing space. In this post, I'll share with you ways you can use research to discover what your brand is and how to communicate that through content, visuals and interactions with the community.
Read more of What's My Brand Identity and How Do I Communicate It? .
---