Internet Marketing Optimization Archives - Page 4 of 135 - Bruce Clay, Inc. Blog
September 29, 2015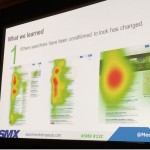 Mediative's Chris Pinkerton shares fresh insights on the results of the company's benchmark-setting 2014 Google SERP eye-tracking study. The study particularly sheds light on what a top organic placement means in terms of capturing traffic. Pinkerton's presentation expands on the "How Users View and Interact with Contemporary Google Search Results" session that colleagues Gord Hotchkiss and Matt Agtarap gave six months earlier at Search Marketing Expo (SMX) West 2015. You can read liveblog coverage of both presentations here.
Read the liveblog coverage.
---
September 24, 2015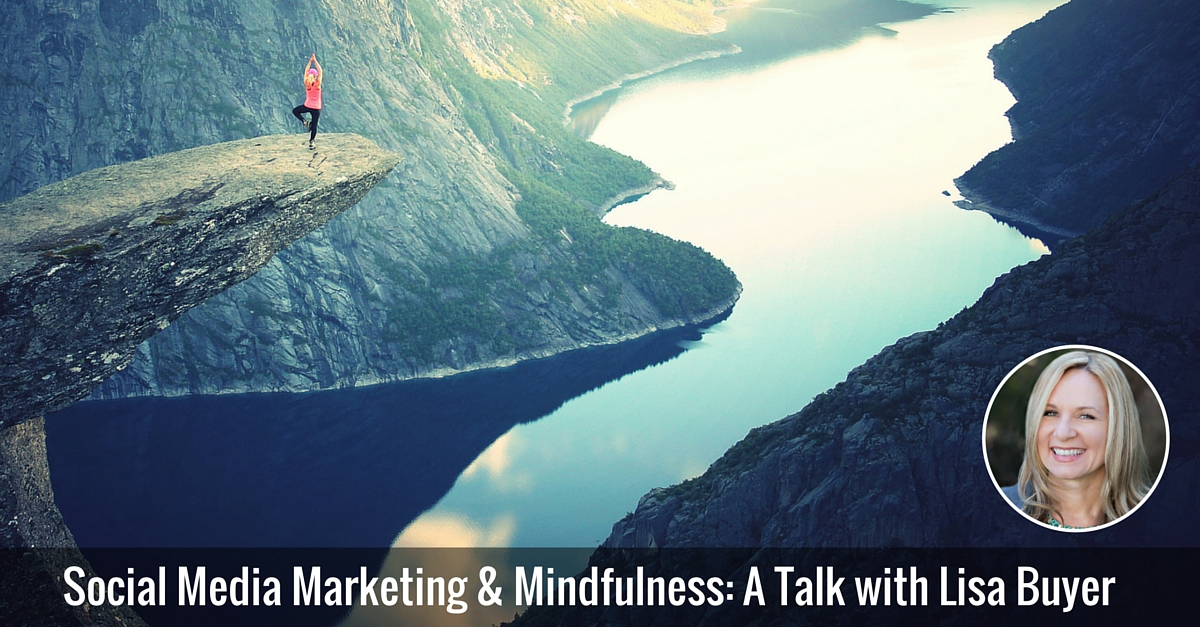 PR pro Lisa Buyer always has the scoop when it comes what's trending in social media, SEO and digital marketing. Buyer, the CEO and founder of The Buyer Group and author of "Social PR Secrets," likes to stay ten steps ahead and get in front of the next big thing — whatever it is.
We caught up with her to get a sneak peak at what's coming when she takes the stage at Pubcon Las Vegas next month. Listen in to our video interview as she talks about:
The Mindful Business Movement
Her new book "Space"
Advice for businesses just starting out with social media
The importance of paid social
Social media for mobile
---
September 22, 2015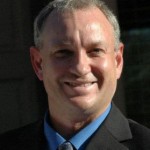 BLE technology, including Apple's iBeacon and Google's Eddystone — while most digital marketers have heard of it, have they harnessed it? Media Wyse CEO Casey Markee is speaking about the technology powering location-aware marketing next month at Pubcon Las Vegas.
Markee joined me for an interview on all things BLE this morning, starting off with the most important question: just what is this technology? From there, we looked at how BLE technology that makes location-aware alerts and offers possible, fits into the big picture of digital marketing, plus took a look at specific examples and case studies, and where the line between helpful and intrusive may be when it comes to beacons.
Check out the entire interview and/or read along here.
---
September 14, 2015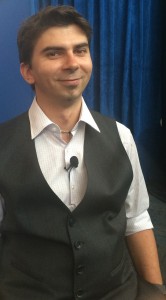 Google Webmaster Trends Analyst Gary Illyes joined Bruce Clay for a candid chat about topics vital to SEO, including content for mobile, Gary's dream of a world where everyone employs HTTPS, and the reality of the Phantom updates — plus plenty of talk about penalties and algorithm updates.
Here are key highlights right off the bat:
Panda updates will come slow with refreshes and Penguin updates will happen in real time
HTTPS can be seen as a tiebreaker between otherwise equal sites
Phantom was a core algorithm change
Google considers Panda part of the core algorithm now and does not think of it as a penalty
We are "months away" from the next Panda update
Watch the entire interview and/or read the transcript!
---
September 9, 2015
In two weeks, your feeds and streams will be enriched with new technical SEO tricks, digital marketing case studies and inspiring, big picture pep talks. That's because attendees of digital marketing conferences SMX East and Pubcon Las Vegas will be blogging, tweeting and 'gramming the most quotable and memorable takeaways. I'll be at both conferences as a reporter on the scene so that, even from your office, you can attend the conference.
View our liveblog schedules to see the sessions and speakers to expect on our blog, or to discover the many opportunities to connect with the Bruce Clay, Inc. team in the coming weeks.
---
September 2, 2015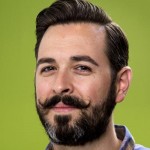 We're off to see the Wizard — the Wizard of Moz, that is: Rand Fishkin! He's keynoting Pubcon Las Vegas 2015, and he's the latest guest in our distinguished speaker series.
Rand illuminated topics including:
The ROI of giving away information via content/Whiteboard Friday
What he'll be addressing at Pubcon
Google's new logo and rebranding
The war between time, energy and budget inside marketing teams
How he brings the values of TAGFEE to life and work
---
August 25, 2015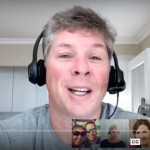 Yesterday morning, Danny Sullivan — a key SMX conference organizer and founding editor of Search Engine Land — shared his thoughts on SEO, the digital marketing industry, and how he keeps SMX at the top of its game. With his fellow Search Engine Land editor Ginny Marvin, they talk about the top things digital marketers must be paying attention to through the close of 2015, including mobile website experience, Yahoo Gemini, new tools and reporting, and direct answers. This rare opportunity to hear why SMX matters and what the year's SEO trends are from Danny himself is not to be missed!
Check out the 18-minute video interview and read the transcript in What's Trending at SMX: Danny Sullivan & Ginny Marvin Video Speed Interview.
---
August 6, 2015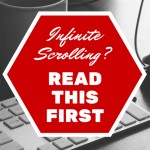 Infinite scrolling is the process of loading content when the user brings it into view, i.e. when the user scrolls or clicks. Infinite scrolling is great for:
• User experience, as it can lead users to content they might not have otherwise discovered
• Time on page, as users theoretically read longer
• Reducing above-the-fold content load time
However, infinite scroll carries risk for content indexing and ranking, and may even decrease user interaction on the site.
Read on to discover what infinite scrolling is, the potential SEO hazard it poses, the problems Etsy encountered when it added infinite scroll, and why our recommendation is to proceed with caution.
---
July 29, 2015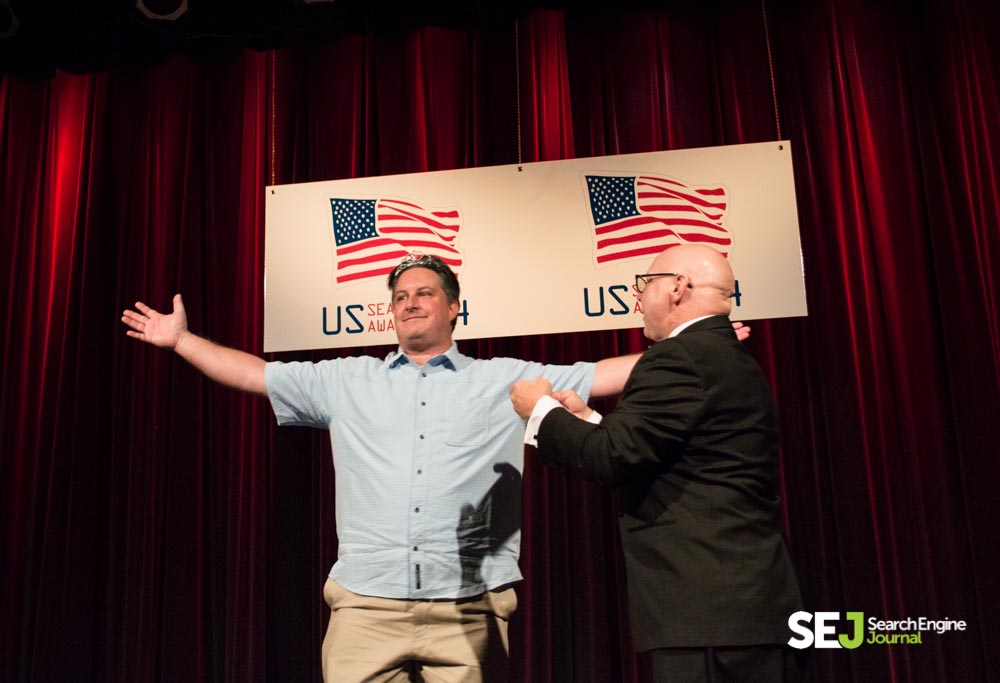 Anyone who knows Duane Forrester, Bing's senior product marketing manager, knows he's a got a ton of SEO knowledge to share, plus personality to go with it (he is, after all, the U.S. Search Awards reigning Search Personality of the Year). Duane joined Bruce Clay in the studio for a special episode of digital marketing podcast SEM Synergy.
The podcast episode is 30 minutes filled with future-forward perspective on a lot of the search engine optimization industry's favorite topics — from how and when wearable tech will really take off to the emergence of digital assistants like Cortana and Siri.
Read on for highlights from this exclusive interview with Duane Forrester. You don't want to miss it when he sounds off on:
What users really want from mobile search
The growth of mobile-specific algorithms
Why Google Glass actually matters
How Duane uses technology to overcome human flaws
Bing's approach to SEO wish lists
Why search engines aren't as transparent as they'd like to be
---
June 10, 2015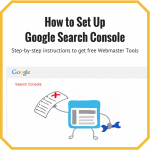 If you have a website, then you ought to know about Google Search Console. Formerly known as Google Webmaster Tools, this free software is like a dashboard of instruments that let you manage your site. Seriously, unless you prefer running your online business blindfolded, getting this set up should be any webmaster's SEO priority. Follow the step-by-step instructions (with screenshots) for how to set up a Google Search Console account.
---