Internet Marketing Optimization Archives - Page 4 of 131 - Bruce Clay, Inc. Blog
June 30, 2014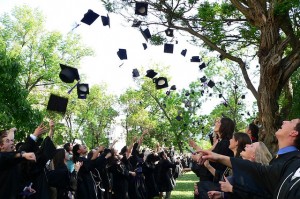 Last week, Bruce Clay, Inc. hosted #SEOchat on Twitter and the topic of discussion was SEO Education. Seasoned Internet marketers candidly revealed how they went about learning SEO, sharing tales of internships, books, training courses, conferences and more.
Having begun in the mid-'90s, SEO is still a relatively new industry — the education paths Internet marketers have taken is widely varied. Read on to discover how several SEO managers, senior SEOs and content marketers learned SEO. Read more of Internet Marketers Reflect on Their Experiences Learning SEO.
---
June 25, 2014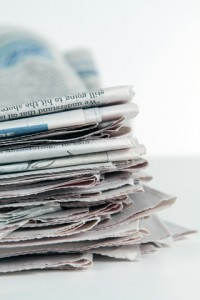 In recent years, search engines have devalued links coming from press releases — and while Internet marketers were less than thrilled over the loss of direct SEO benefits, press releases still matter — a lot. Press releases have strong branding value, especially if a journalist turns your press release into an article that will reach the masses and live online.
Engaging press releases benefit all parties involved — journalists and editors get clued in on story leads, and brands and businesses are able to get highly valuable media coverage. How valuable is media coverage? According to Starch Research, news articles have "three times more credibility and six times more readership than paid advertising." For more than a century, press releases have served as a direct line to media professionals and the starting point of many articles.
Read more of Why Press Releases Still Matter to SEOs … and How to Write a Press Release that Entices Media.
---
June 23, 2014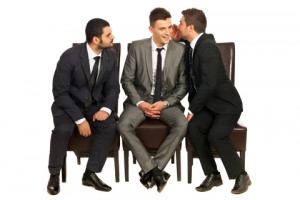 Ever wondered what it's like to work with Bruce Clay, Inc.? We offer Internet marketing services including SEO, PPC, content marketing, web design, and social media marketing. Chances are you've read our blog, seen Bruce Clay at conferences or attended one of the SEOToolSet Training sessions … and now you're thinking of hiring BCI.
Contracting an SEO firm is a major commitment — and even with an award-winning Internet marketing firm that's been around since 1996, hearing what actual clients say about their experience with BCI is invaluable.
SourcingLine, an independent research firm based in Washington, D.C., recently interviewed four BCI clients as it prepared to release a series of reports ranking digital marketing agencies in major cities (SourcingLine currently ranks BCI as the No. 1 digital marketing agency in Los Angeles and the country).
Read what the following clients had to say in completely independent interviews regarding their experience working with BCI:
The Golf Warehouse
Soundproof Cow
Sylvan Learning
Netpicks
Read more of Discover What REAL Clients Have to Say About Bruce Clay, Inc.
---
June 12, 2014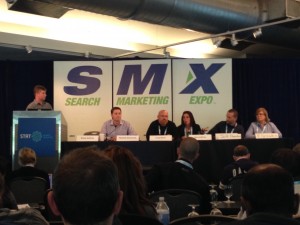 It's the last session of the conference – this marathon is almost over for my tired fingers. They've saved one of the best for last – it's time for Ask the SEOs. Lining up the speaker table are SEO powerhouses Greg Boser, Rae Hoffman, Jeff Preston, Marshall Simmonds, and Ellen White fielding questions from Search Engine Land Editor Danny Sullivan.
The session starts off with White sharing her story of a recent win and continues on with discussions revolving around internal linking, PR sculpting, getting out of a Penguin penality, SEO tests, responsive design, Panda 4.0 and much more.
Read more of SMX Liveblog: Ask the SEOs
---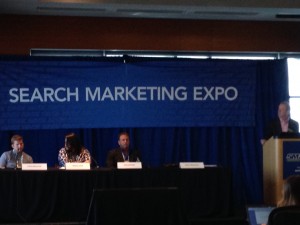 In this SMX session, Chris Bennett, David Roth and Purna Virji will talk about how to how to get the most out of your content strategy. This particular topic is something I've recently been working on with my own clients so I can't wait to hear what tips these speakers will offer.
Chris starts us off with. Chris wants to talk about getting mileage out of your content so you can stop working so hard. Stop spreading yourself too thin and stop wearing too many hats. Stop with the checklist marketing mentality.
You can stop this madness by repurposing your content in different areas for different uses. Take a piece of content (video, infographic, image etc.) and "get your MacGyver on!"
Read more of SMX Liveblog: Executing A Flawless Content Marketing Strategy
---
June 11, 2014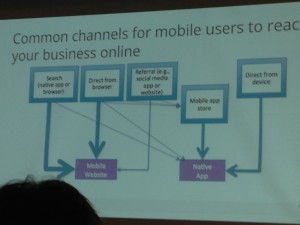 In this SMX session, discover why mobile really matters, how to build a mobile strategy and what makes mobile search so different from desktop search. This session's speakers include Cindy Krum, Michael Martin, Maile Ohye, and Jim Yu. Kicking of this session on mobile SEO is Maile Ohye, Google's Senior Developer Programs Engineer.
Ohye stresses the importance of enhancing the user experience with mobile search results that open directly within an app. However, it requires deep links within the app and mapping in the sitemap. But asking for app downloads isn't the best approach right off the bat, unless they are relationship-ready customers. Improving the app experience is much like Web SEO, says Ohye. You need good content, an enticing search appearance, and a process for building an effective mobile strategy.
Read more of SMX Liveblog: What Advanced SEOs Should Be Doing about Mobile SEO
---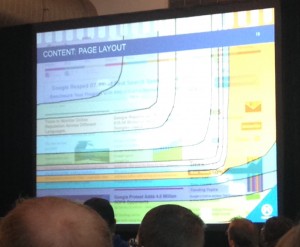 This room with packed with a good share of returnees and newbies. We're told "this session is going to cover everything you need to do to rank well in the SERP." This session features insights from Matthew Brown, Marianne Sweeny and Marcus Tober. This session is fast and furious, and so is this liveblog. Here we go!
The session kicks off with Tober, who promises to explain the Google algo in detail in the next 90 minutes. He notes the 2014 Ranking Factors: Google+; on-page optimization; strong increase in site speed; the number of internal links; and brand factors.
Read more of SMX Liveblog: The Periodic Table of SEO Ranking Factors.
---
May 16, 2014
What do billionaire entrepreneur Mark Cuban and SEO expert Bruce Clay have in common? You can find them both speaking at GROWCO, the Inc. Magazine Grow Your Company Conference (GROWCO) May 20-22 in Nashville. While Cuban is one of the keynote speakers sharing insights on how to win at the sport of business, Clay will zero in on SEO inspiration, insights and proven strategies to help entrepreneurs increase web traffic and brand visibility in his panel "Search + Social: The Future of Your Business Online" with Bing's Duane Forrester, aimClear's Manny Rivas and Message Medium's Maisha Walker.
"Experts predict marketers will spend 52 percent more on SEO — but spending more does not necessarily equate to better results; it's important that business owners and decision makers understand the constantly changing algorithms and their impact on traffic. I'm looking forward to guiding the SEO growth action plan for attendees," said Clay, founder and president of global Internet marketing firm Bruce Clay, Inc. and author of several books, including "Search Engine Optimization All-in-One for Dummies."
Read more of Bruce Clay to Speak in 5 Cities in Inc. Magazine's Business Conference Series.
---
May 7, 2014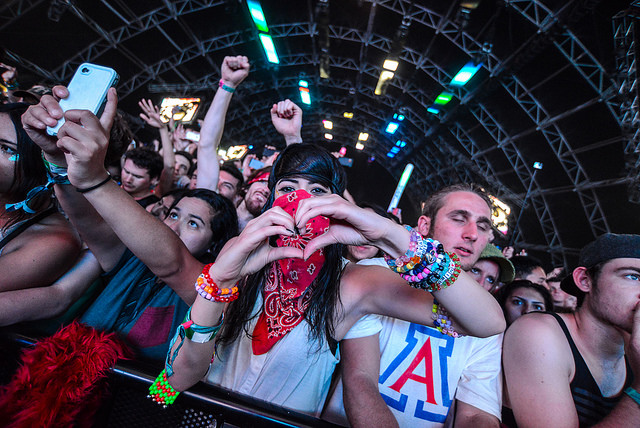 SEOs and Internet marketers the world over will flock to Seattle, WA, next month for SMX Advanced 2014. Attendees can choose from more than 30 "tactic-packed" sessions on SEO, SEM, SMM and content marketing on June 10-11 — all led by leaders in Internet marketing, including Danny Sullivan, Greg Boser and Christine Churchill.
And of course let's not forget Matt Cutts' "You & A Keynote" where Cutts (Google's head of web spam) addresses questions from the audience. In short, SMX Advanced is a conference with major names lined up on the marquee — it's the Coachella of SEO.
Read more of SMX Advanced Liveblog Schedule and Where Bruce Clay Will Be.
---
March 24, 2014
This year Bruce Clay, Inc. writers Virginia Nussey and Chelsea Adams were able to attend 40% of the SMX West sessions offered March 11–13, 2014. From the sessions they attended, they were able to compile 24 live blog posts, and 30 actionable takeaways for anyone needing a quick hits summary of the event.
Continue on to read 30 Smart Online Marketing Tips From SMX West , and to add your own to the list in the comments section.
---