Paid Search/Online Ads Archives : Page 4 of 25 : Bruce Clay Blog
January 31, 2013
Hello, my name is Todd Mintz, and in this post, I'm going to try something I've never done before — attempt to coin a new paid search phrase (PPC Drafting) for an event that's commonly seen by paid search managers who manage the accounts of strong business brands. To introduce the term, I'll need to talk about another topic not frequently mentioned in search marketing industry blog posts: NASCAR.
Click through to see drafting it in action on the NASCAR track and read about Todd's competitive paid search maneuver.
---
September 27, 2012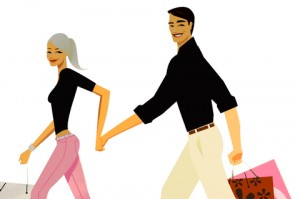 Shopping, browsing and social habits point to a sophisticated modern man. How should you be marketing to him? Some new studies give us clues.
Men are cheap …
Cheaper to advertise to on Facebook. According to a study of click analysis and ad impressions on Facebook ads, male users are an easier audience.
Men click at a rate of 60 percent and have an impression volume of 58 percent. Women, meanwhile, maintain a click rate of 40 percent with 42 percent impression volume.
It gets back to how members of each gender group use the network. Females use the service to maintain relationships. Males are looking to make new relationships. In the latter mindset, men are scanning for any attention-grabbing signals, including relevant and persuasive ads.
---
August 15, 2012
This session has two great speakers lined up. Starting it off is David Monsees (@DaveIsDynamic), Google Product Management, doing a deep dive into the Google display network, tagging and targeting initiatives, some new in the last couple weeks.
Read more of Dos and Don'ts in Executing a Retargeting/Remarketing Strategy.
---
March 20, 2012
Links of London, a jewelry brand has stores in USA, Canada, Europe, Japan. Their iconic products are the Sweetie and the Friendship bracelet, and have given the most problems and the most success. Counterfeiters have tried to capitalize on the brand. A luxury goods study shows that counterfeit sellers divert 120 million annual visits from brands, equivalent to 47% of traffic to a brands' core e-commerce sites. 1100+ sites contain a luxury brand name in the domain name (cybersquatting).
How does this relate to search?
Traffic lured to rogue sites via paid search campaigns:
increase cost of branded search terms
negative impact to overall e-commerce success
decrease in customer confidence for the brand
Read more of Protecting High-Value Branded Search Terms – SESNY
---
February 29, 2012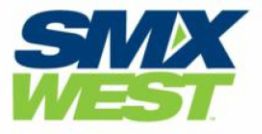 Ted starts and says that there was a good report on Predicting Bounce Rates in Sponsored Search Advertisements. The findings were:
Quality Score is largely related to CTR.
When CTR is unavailable, Google uses a proxy.
Bounce rate is highly predictive of CTR.
Variable that most correlates to bounce rate is relatedness of KW to creative.
The keyword [bicycle] is related in decreasing amount to:
itself, [bicycle]
stems
synonyms
The AdWords tool is unreliable. Protect yourself against it – use other tools.
Read more of Beyond The Google AdWords Tool: Advanced Keyword Research Tactics.
---
September 28, 2011
Evan Fishkin (@eFishkin) is from SlingshotSEO says he's going to open up today's last session at Search and Social with a joke: "That's my father" [points to his father, Scott. They both smirk]. He is talking game mechanics today — why people want to participate in games and how marketers can get in on the opportunities […]
---
September 15, 2011
The last session of our liveblog coverage is on mobile advertising. First up is Dennis Glavin, @dennisglavin, of Microsoft Advertising. What's going on in mobile search? Two kinds of usage: Consumer using a mobile device as a substitute for a PC: informational in nature. On-the-go queries: supplement desktop search volume, centered on local action and with greater […]
---
September 14, 2011
Sid Shah will start us off. Public service announcement: Sex ed is wrong. Babies are delivered by storks. Let's prove this with data: The cross section analysis of population of stork and babies shows hat they follow. Is he mad? In the biz world, biz make the wrong conclusions based on inaccurate analysis all the […]
---
September 13, 2011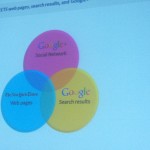 Google+ debuted with an invitation only "hello" just 10 weeks ago and today we gather as SMX East takes its first up close and personal look at the who, what, where and "WTF" we should expect from Google and the +1. What we know: Google is using +1 results to make search results more personalized […]
---
August 25, 2011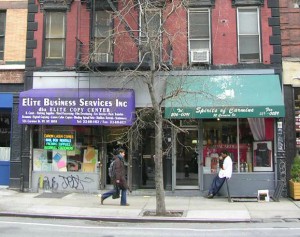 Today on SEM Synergy, I rounded up a PPC power line-up during my time at SES San Francisco. Interviews with paid search specialists Kevin Lee of Didit, Andrew Goodman of Page Zero Media and Jason O'Hare and Will Eisner of WordStream touch upon the increasingly complex state of online advertising today. The landscape navigated by a paid search marketer is undergoing dramatic shifts, as search engines Yahoo! and Bing partnered and with newer social media channels competing for resources and attention.
For small businesses engaged in or newly exploring online marketing, it's a chore to get a working understanding of each channel, the ROI potential and the compound effect of channels interaction with one another.
Read more of Getting SMBs Online – Today on SEM Synergy.
---