SEO Archives - Page 3 of 145 - Bruce Clay, Inc. Blog
September 30, 2015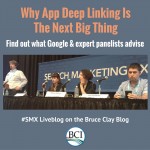 If you have an app, app indexing should be more than on your radar – it should be a practice, according to the speakers of this lively SMX East session. Emily Grossman, Igal Stolpner, and Google's Mariya Moeva all take the stage to offer convincing facts for why you should be implementing app indexing now. They also provide tips on how to do app deep linking and what gives a ranking boost.
Read the full liveblog with slides.
---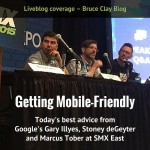 Factors unique to mobile SEO are highlighted in this SMX session on how to survive the next Mobilegeddon. Speakers Gary Illyes, (Webmaster Trends Analyst, Google), Stoney deGeyter (CEO, Pole Position Marketing), and Marcus Tober (Founder/CTO, Searchmetrics Inc.) take SMX attendees on a mobile-friendly tour that includes common mistakes marketers make when configuring a mobile-friendly site.
Read the Liveblog now.
---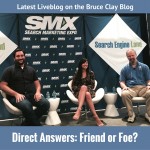 If your site gets featured in Direct Answers in search results, it can really boost traffic to your site. Don't think of them as the enemy, but as a friend!
So say Eric Enge, Ehren Reilly and Amber Fehrenbach, who presented their key insights into Direct Answers at an SMX East session. Sharing data and examples straight from their agencies/brands, they showed:
How Direct Answers is growing
Benefits of being cited in a Direct Answer
Advice for getting featured in Google Direct Answers
Preferred tools to help optimize
Which types of businesses lose
Read the liveblog for all the research and insights.
---
September 29, 2015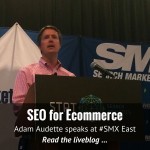 SEOs working on ecommerce sites face particular challenges and require some specialized know-how. At SMX East, speaker Adam Audette (@audette), the SVP of organic search at Merkle, reached out to SEO-savvy ecommerce-minded marketers in this short but fact-packed session on SEO for ecommerce sites.
As SEO marketers today, we need to be familiar with everything. However, there are two major pillars of SEO: the technical side and the audience side. Here are some of the main issues of each that relate to ecommerce sites.
Read the liveblog of SEO for Ecommerce: What You Need to Know
---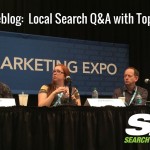 All local SEO questions are answered in this round table of top experts at SMX East. The assembled experts will field these questions, submitted by the audience and also topics the panelists submitted to talk about.
Why did Google switch to the 3 pack from the 7 pack?
Does anyone have statistics regarding how clicks are distributed between Google Maps and Google organic?
Links vs. citations?
How are apps affecting local?
How are you getting reviews?
Read the liveblog coverage of the Local SEO Q&A at SMX East.
---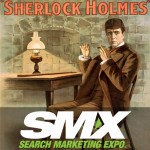 In a greasy burger joint in Seattle in June, the people on the stage were trading stories about solving crazy strange ranking mysteries that if you spend any time doing local search you're going to be familiar with. That's where this session was born.
See how Mary Bowling, Andrew Shotland and Joy Hawkins solve local SEO mysteries in this liveblog coverage from SMX East.
---
September 11, 2015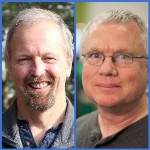 Do you want the latest research on Direct Answers from Eric Enge? Want to hear early-adoption evangelist Mark Traphagen's thoughts on the newest video chat technologies like Blab.im? Then you've come to the right place. The impressive Stone Temple Consulting duo took a break from their busy schedules to join me for a live Hangout on Air. It was the latest in a series of interviews with key speakers as we gear up for SMX East and Pubcon; we've been joined by Rand Fishkin, Danny Sullivan and Ginny Marvin, and we have Google's Gary Illyes joining Monday.
In addition to Direct Answers and Blab.im, Enge and Traphagen shared their insights on:
Personal brand building and how to use individual trust to boost brand trust
The future of Google+ now that hangouts and photos stand on their own
What's different about the latest edition of "The Art of SEO"
What content should do, and why marketers can't afford to be afraid
Click through to watch the interview or read the transcript.
---
August 27, 2015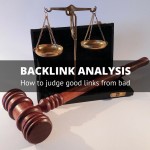 Backlink analysis is a much-needed SEO skill today. Our SEO analysts spend hours analyzing backlinks for clients — whether they came to us specifically for help removing a Google penalty or not.
These days, all webmasters need to keep an eye on their backlink profiles to identify good links to count as wins and bad ones to target for link pruning. Here we've outlined our internal process for analyzing SEO client backlinks to judge which links to keep and which to get rid of. You'll find recommendations along with resources to help with your own backlink cleanup including:
Criteria for judging backlink quality
How to nofollow links
A handy Backlink Evaluation Flowchart
Read the full article on backlink analysis
---
August 25, 2015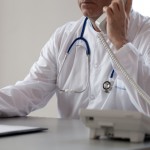 There's nothing like a healthy server to start off your search engine optimization right. In this Free SEO Tool Alert, we introduce you to a tool that allows you to not only check the health of your server but also identify any errors that might be blocking your site from appearing in search results. Learn how and when to use the Check Server Page Tool – one of the free SEO tools you can use right now without a subscription, log in information or software download.
---
August 18, 2015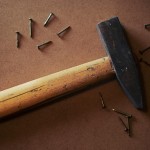 Please meet the free Domain Indexing Report, a competitive analysis tool that lets you see how your site stacks up against your competitors to help you judge whether you're in the same weight class as your competitors. This tool can be used without downloading software or providing credit card information, from the free SEO tools page at SEOToolSet.com. Get to know the Domain Indexing Report: what it does, how to use it, and most importantly, how to harness the data to improve your website optimization — for free!
---