SEO Archives - Page 3 of 141 - Bruce Clay, Inc. Blog
February 16, 2015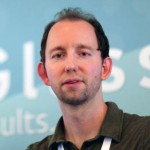 Meet Dr. Pete Meyers — Moz's marketing scientist and the brains behind the MozCast. MozCast reports volatility of Google SERPs as a weather report, measuring the changes in Google rankings daily in an effort to track algorithm changes.
"MozCast was born out of my frustration that Google admitted to hundreds of search changes every year, and we could only name a handful," Meyers explained. "The project has evolved a lot in the past three and half years, and the one thing I've heard from a lot of people is 'Thanks for letting me know I'm not crazy.' There are so many times when we think something changed, and we just need that gut-check. I hope MozCast helps fill that gap."
Running MozCast positions Meyers as a SERP historian. On March 3, Meyers will present "Dr. Pete's Guide To The Changing Google SERPs" at Search Marketing Expo (SMX) West. He'll bring audiences up to date on all the latest changes to the SERP, the Knowledge Graph boxes, the Local Pack, display carousels and more. Today, Meyers joins us on the blog for an exclusive interview about all things Google-related.
---
February 10, 2015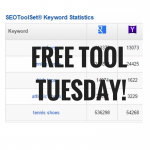 The KSP keyword research tool offer you a thorough, well-rounded view of keyword volume, competition, and context. Learn how this tool works, and seven ways this tool can help you with silong, competitive research, CRO, and more.
Read Free Tool Tuesday: 'SEO KSP' Keyword Research Tool.
---
February 4, 2015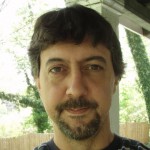 We're gearing up for Search Marketing Expo (SMX) West 2015 with interviews of key speakers in our SMX West Speaker Series. Today we welcome Bill Slawski, president of SEO by the Sea and director of Search Marketing at Go Fish Digital. 
An SEO for nearly 20 years, Slawski has major experience and knowledge to bring to the table. Slawski takes a technical approach to SEO, unafraid to pore over search engine patents to reveal the gears and levers powering search engine algorithms and technologies. He's written more than 1,000 blog posts and is a regular speaker at major industry conferences. SMX West attendees can catch him speaking on March 3 at 9 a.m. in "The Growth Of Direct Answers: How Should SEOs React."
For site owners and SEOs, there's a question of whether Google's direct answers are stealing their clicks and credit. The SEO industry is facing an evolution as marketers must extract opportunity from the new answer-box-filled SERP. Bill Slawski is just the SEO to help guide us to the possibilities.
Read SEO by the Sea's Bill Slawski on the Google Direct Answers.
---
January 28, 2015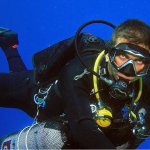 Today we're kicking off a month of interviews with brilliant minds from the SMX West speaker line up, including Duane Forrester, Senior Product Manager at Bing, Bill Tancer, General Manager at Experian and New York Times best-selling author, Dr. Pete Meyers, Marketing Scientist at Moz and Luke Summerfield, Partner Services Program Manager at HubSpot. Look for these white hot interviews in the coming weeks.
Up first is an interview with a very special guest: Google Webmaster Trends Analyst Gary Illyes. SMX West attendees can catch him speaking in two sessions on Wednesday, March 4. Read on to find out what llyes (an avid sky diver and scuba diver) has to say about:
his role at Google and his background
secure search and threats to online security
the importance of creating a good mobile experience for small business owners
the future of mobile development
And more! Click through to dive in to SEO with Googler Gary Illyes.
---
January 27, 2015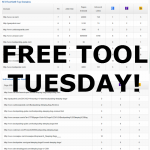 The Top-Ranked Websites by Keyword tool – a 100% free SEO tool from Bruce Clay, Inc. – is a great tool if you're looking to tackle the keyword-laundry-list-vetting second part of the keyword research process.
Here's how it works, what it tells you, and why you might want to consider using it.
Read Free SEO Tool Tuesday: Top-Ranked Websites by Keyword Tool Vets Your Keywords
---
January 20, 2015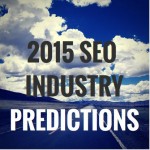 Since 2006, Bruce has posted annual predictions of what he expects will jostle the SEO and Internet marketing industry in the year to come. What follows are 9 predictions by Bruce Clay on mobile, local, video, voice search, and shifts among the Internet's dominant players.
Mobile use has surged to 50 percent of U.S. Internet access. Bruce predicts mobile results satisfaction will become the search engines' priority, and the battleground for Bing and Google's final search market share showdown.
Local results will be the next page-one real estate that search engines look to monetize. Expect enhancements to local listings such as coupons and photos ━ for a fee.
Google will introduce an ecommerce product or platform to strengthen consumer use of Google for product searches, as Amazon threatens Google's PPC revenue.
For more on how and why this all happens and the big picture that ties it all together, read Bruce's 2015 Predictions for the SEO Industry.
---
December 3, 2014
Our new-and-improved SEO tutorial is an ethics-based online training course created to help online marketers understand and apply industry best practices.
At 19,982 words, the course is deliberately thorough. Those new to search engine optimization are invited to read from beginning to end for an all-in-one ramp up. For those with more optimization experience, we've split the course up into 18 steps and 18 individual pages to make it easy to navigate straight to the section that's most relevant to your needs.
Learn more about how our New SEO Tutorial Encourages Active Learning.
---
November 24, 2014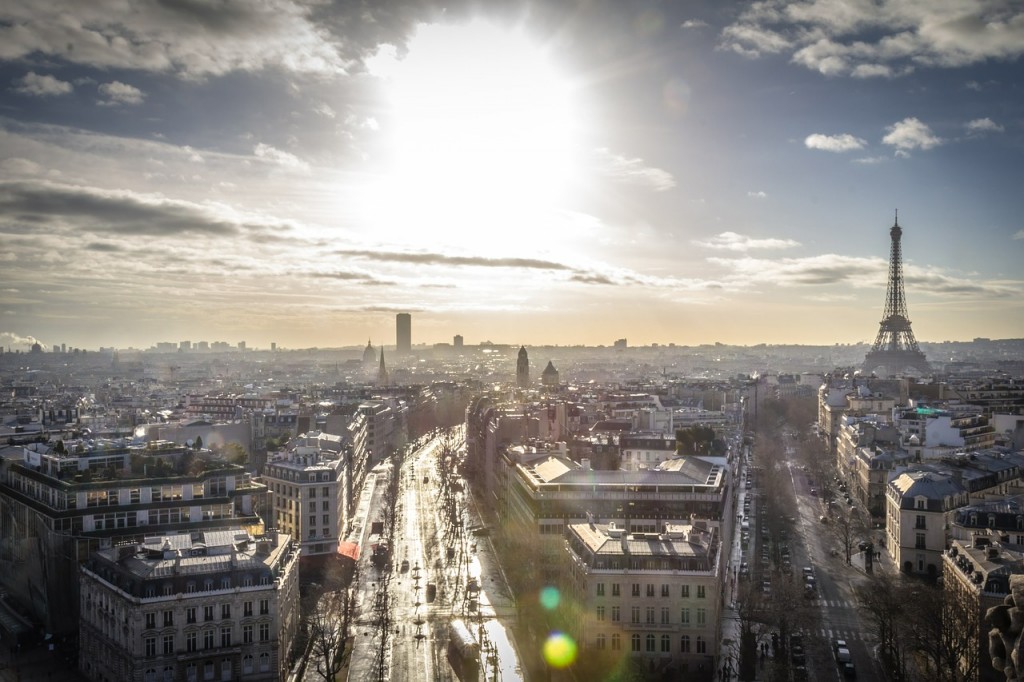 Throughout the year, Internet marketing conferences are held all over the world, from Los Angeles to Paris and everywhere in between. The thousands of SEOs, SEMs, content marketers, social media strategists and business owners who attend these conferences do so for the whirlwind of information, education and networking. Where else but an Internet marketing conference can you learn from the likes of Danny Sullivan, Chris Brogan, John Mueller and Bruce Clay all in a single day? 2015 holds more than 100 digital marketing conferences and events and we've updated our Internet Marketing Conference Calendar to help you view them all to start planning your year ahead.
Read more of The Digital Marketing Conference Calendar: 100+ Events Across the Globe, Updated for 2015.
---
November 20, 2014
"In our industry, if you can't adapt, you lose." Bruce Clay was the guest on an HOA yesterday that one commenter called "Absolutely the best HOA I have heard all year about #SEO." That link will bring you to our recap and top takeaways from Bruce's video chat with Ben Fisher and Stephan Hovnanian.
Replay the HOA on YouTube, and click through for a time-stamped play-by-play in the description provided by the Google Plus Business Spotlight show host.
Watch 'Adapt or Lose' and Other SEO Advice from This Google+ HOA.
---
November 13, 2014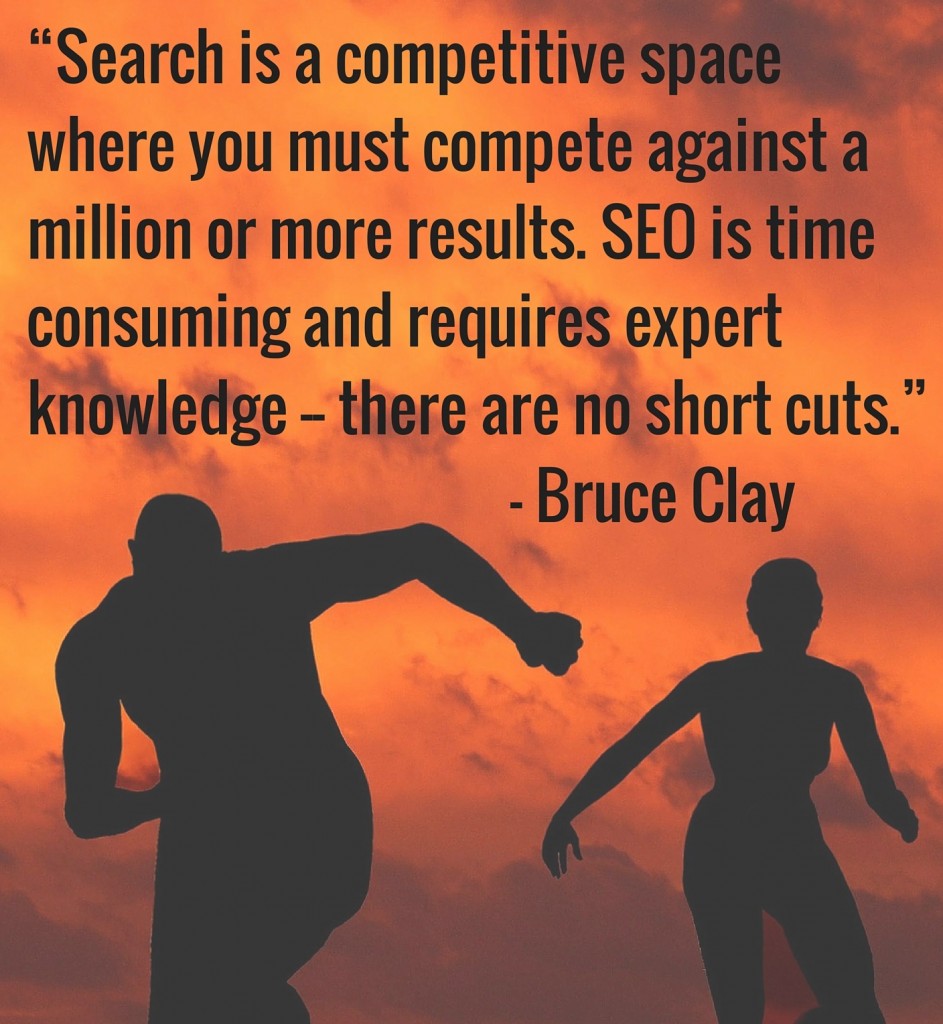 Bruce Clay is the president of Bruce Clay, Inc., an industry leader and SEO lifetime achievement award recipient. In his nearly two-decade SEO career, he's advised thousands of businesses on how to take their a web presence to the next level with SEO. With clients ranging from small business owners to Fortune 500 executives, Bruce has had a firsthand view of what it takes to double, triple and quadruple web traffic and conversions for business in every industry. Bruce is also a generally quotable guy. Ever heard this one?
"It is not the job of search engine optimization to make a pig fly. It is the job of SEO to genetically re-engineer the website so that it becomes an eagle." Yep, that's Bruce! (Tweet This!)
When Bruce is presenting on SEO at an industry conference or education event, I can tell you there's a rush of gold nuggets on Twitter attributed to him. I recently picked his brain to get some tips for in-house SEOs looking gain buy-in for growing SEO resources. As expected, we've captured some keepers. If you're an in-house SEO and any of this sounds familiar to you, feel free to pin and tweet some classic Bruce Clay quotables. Read on for more Bruce-isms!
---