SEO Archives - Page 3 of 150 - Bruce Clay, Inc. Blog
June 23, 2016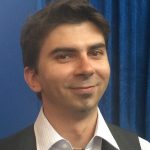 The Ask Me Anything session with Google Search is always an SMX highlight. The audience is full of digital marketers eagerly waiting to hear what Google Webmaster Trends Analyst Gary Illyes will reveal in the AMA with Search Engine Land and Marketing Land Editor Danny Sullivan. Read on for this Googler's statements on RankBrain, Google Assistant, Penguin, Panda and more! Get the story!
---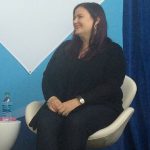 The Google Quality Raters Guidelines offer unique insights into what Google sees as high quality and what it doesn't. Leading digital marketing ladies Jennifer Slegg, Ruth Burr Reedy and Jenny Halasz have all studied the Quality Raters Guidelines extensively and are here to share their insights on this once-classified Google document at SMX Advanced 2016. Read the liveblog!
---
June 22, 2016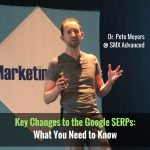 "If you don't believe by now that we aren't serving 10 blue links, I don't know how to help you."
Amen, Dr. Pete, amen! It's 2016, and the days of 10 blue links are long gone. The SERP is rich, dynamic and ever-changing. Moz's marketing scientist, Dr. Pete Meyers, takes the SMX Advanced 2016 stage to overview recent key changes to the search engine results pages that we need to keep in mind as we make SEO magic.
Read more of Key Changes to the Google SERP: What You Need to Know Mid-2016.
---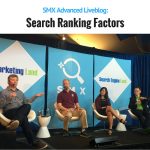 SMX Advanced 2016 is off to a great start! The session titled "The Periodic Table of SEO Ranking Factors: 2016 Edition" assembles SEO leaders sharing their research findings on how search results are being impacted by new technology. On stage, Marcus Tober, Eric Enge and Leslie To are diving straight into the most important search ranking factors driving SEO right now.
Read more to find out How SEO Ranking Factors Are Changing.
---
June 14, 2016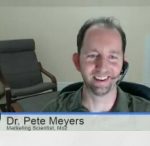 Google's search engine results page never stays the same for too long. Google is constantly experimenting with the look and functionality of the SERP.
At Bruce Clay, Inc., we're always paying attention to those changes — and so is renowned marketing scientist Dr. Pete Meyers. He's the brains behind the MozCast, the Google Algorithm Weather Report, that chronicles changes to the SERP as they happen. He's also presenting his Guide To The Changing Google SERPs Search Marketing Expo (SMX) Advanced this month.
Check out this video interview with Dr. Pete, Kristi Kellogg and Paula Allen!
---
June 3, 2016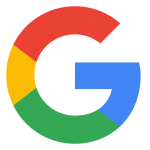 When a user enters a search query, the search engine's number one goal is to return results that are high-quality, relevant and able to best give them what they want. One of the 200+ factors Google takes into consideration to determine which webpages best fit the bill is PageRank.
So what is PageRank? PageRank (PR) is a calculation, famously invented by Google founders Larry Page and Sergey Brin, which evaluates the quality and quantity of links to a webpage to determine a relative score of that page's importance and authority on a 0 to 10 scale.
Read about how PageRank is earned and transferred.
---
May 5, 2016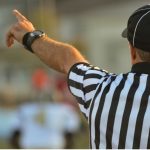 Your business is on the field of one of the most competitive games of all: organic search rankings. If you play by the rules, you have a chance of making your website visible to searchers and winning site visitors. If you don't follow the rules, you have no chance of scoring those goals if there's a referee on the field.
Search engines play the role of referee in the search engine optimization game. For business owners, that means ethical SEO conduct pays off.
This week Google published a report titled "How we fought webspam in 2015" chronicling what they discovered and accomplished last year. This latest report from Google is important for online businesses to be aware of because it points to trends in webspam and identifies red-flag digital marketing tactics to avoid.
Read more of "Google's Report on SEO Conduct & Webspam: Ethical SEO Help for Businesses"
---
April 22, 2016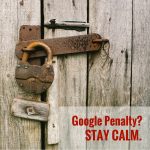 Penalties for links usually focus on the inbound kind. So Google's recent spate of manual actions against websites for having "unnatural artificial, deceptive, or manipulative outbound links" was a surprise to many.
This time, the search engine targeted sites linking out because the links looked like an attempt to boost the destination sites' rankings in search results. Google took action by devaluing all of the linking site's links as untrustworthy.
But there were warning signs from Google that penalties loomed …
In this post by our VP of organic search operations and former search engine rep Duane Forrester, you'll find out:
What Google posted a few weeks before the penalties came down.
How not to overreact to the Google penalties
What to do to clean up links in your product reviews and other pages, and
What this move might foretell
Click to read the article.
---
March 25, 2016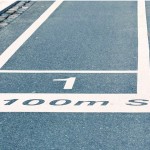 You probably know that page speed is a search engine ranking factor. (Hello, Google AMP initiative?) Not only will the users of your site have a better experience, but a faster loading page gets plus points when Google or Bing are ranking it. So SEOs use tools that help them find ways to optimize the page load time, like GTMetrix, Google PageSpeed Insights and YSlow.
Of course, there's always that one SEO analyst who wants to know why the recommendations are made to defer JavaScript parsing, reduce cookie size, or leverage browser caching.
And actually, now that you mention it, there is value in taking a step back and describing the process of page loading, whether by a browser or a search engine, and what the page speed improvement recommendations address. Read "Page Speed Issues Overview for SEO."
---
March 17, 2016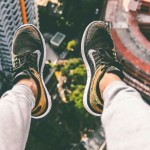 Generally speaking, Google's April 2015 mobile-friendly algorithm update (dubbed "Mobilegeddon" by the SEO industry) was sort of a bust. Months of talk about an organic ranking boost to mobile-friendly, aka mobile SEO compliant, websites turned out to be mostly hype.
While it did spur many sites to make their sites better for smartphone users, there was not a lot of movement across mobile search engine results pages, especially at the top of SERPs. And the mobile-friendly "boost" was ultimately implemented as a tiebreaker among sites that were deemed to have equal ranking strength — a condition that rarely occurs.
Another mobile ranking boost announcement has just come out of Google. The announcement says that they will be increasing the effect of the mobile friendly ranking signal in May of this year.
Read more about the coming change …
---