Branding Archives - Page 2 of 4 - Bruce Clay, Inc. Blog
March 29, 2012
Every time a new media channel emerges, gains popularity and shows data on reaching people and potentially driving revenue, everyone wants a piece of the pie. A B2C company might not have to think twice about joining Pinterest, but what about B2Bs? What if your product is "services" – does it make sense for you to use Pinterest to reach your target market?
The allure of Pinterest from a Web marketing perspective and one of its main selling points for B2Bs is to drive traffic to your site (and then hopefully convert community members into clients someday – right?).
While we can't argue the value of social, it's not always directly related to the bottom line, so it would seem reasonable that Pinterest could be yet another avenue to reach and connect. But, before you go jumping on the bandwagon, remember that money is on the table.
Read more of I'm a B2B Company, Should I Be Using Pinterest?.
---
March 20, 2012
Links of London, a jewelry brand has stores in USA, Canada, Europe, Japan. Their iconic products are the Sweetie and the Friendship bracelet, and have given the most problems and the most success. Counterfeiters have tried to capitalize on the brand. A luxury goods study shows that counterfeit sellers divert 120 million annual visits from brands, equivalent to 47% of traffic to a brands' core e-commerce sites. 1100+ sites contain a luxury brand name in the domain name (cybersquatting).
How does this relate to search?
Traffic lured to rogue sites via paid search campaigns:
increase cost of branded search terms
negative impact to overall e-commerce success
decrease in customer confidence for the brand
Read more of Protecting High-Value Branded Search Terms – SESNY
---
February 28, 2012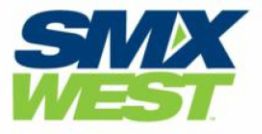 Setting aside whether Google loves brands or hates brands or whatever, what should webmasters and marketers do about it? Our hashtags for this session are #smx #13B. Aaron's up first.
Brands: The Question
It's not if a small site can succeed against all odds, it's what are the trends and biases.
Classical relevancy signals: domain name, anchor text, link diversity, keyword
Search Behavior: search volume and CTR, few back button clicks, repeat visits, query chains
Passive User Monitoring
Read more of Does Google Favor Brands? An In Depth Look.
---
February 23, 2012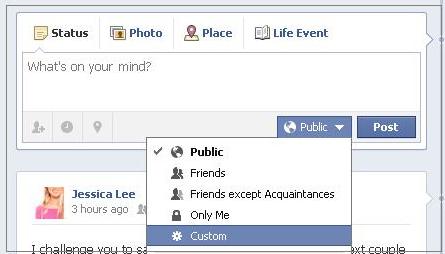 The Facebook Subscribe function launched late 2011, and many have since adopted it as a way to share content and gain reach — further than they had been able to before. But, without access to hard data, some are questioning if it's worth it to them, while others see it as a powerful way to market. If you haven't made the decision on whether or not the Facebook Subscribe button is right for your business objectives, read on. We'll dive into the "whys" and "hows" of the Facebook Subscribe function, and what people are saying they've discovered about it since it's inception in September 2011.
Read more of Everything You Need to Know About the Facebook Subscribe Button.
---
February 16, 2012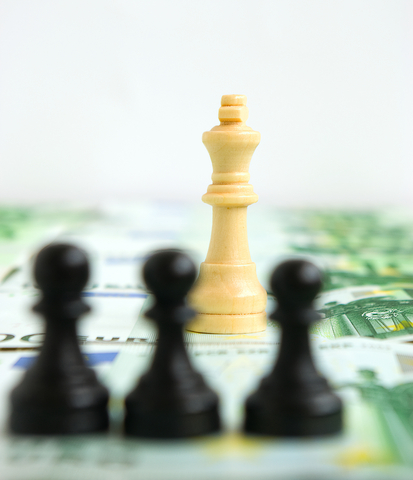 Yesterday, I had an interesting encounter at the grocery store that truly demonstrated the power of trust and authority on conversion.Two women, who had never bought almond butter in their lives, decided to do so because they heard it helped with a good night's sleep on The Dr. Oz Show.
They didn't even know how it worked, but they didn't care. They trusted the authority of the information presented in the Dr. Oz show and it moved them to action. Today, we're going to talk a little bit about establishing authority and trust through various mediums in a way that moves people to act.
---
December 30, 2011
Day 3 of our "Best of Search Conferences 2011" is upon us, and this post wraps up the series here on our blog. Looking through the coverage, one thing we can say for certain is that there are a ton of enthusiastic, brilliant people in the search marketing community who have a passion for sharing ideas. Thanks to all of them, and special thanks to the conference producers who offer a vehicle for these people to share knowledge with the community. Today's Day 3 coverage is all about exploring thought-provoking topics in the areas of understanding your audience, holistic marketing, online reputation management and branding, plus cutting-edge topics from this year's search marketing events. And don't forget to check out Day 1 and Day 2 if you happened to miss them.
Read more of Best of Search Conferences 2011: Day 3.
---
December 7, 2011
Audience: SMB owners and Internet marketers
Estimated reading time: 2 minutes
Call me superficial, but I notice brands. One that's made its way onto my Christmas wishlist this year is yoga wear Lululemon Athletica. Behind the funny name are stylish cuts and flattering fits adorning all the ladies at the gym.
Yeah, I caved to the peer pressure and bought a couple $50 tank tops whose main role will be to soak up my sweat, but I've got no regrets. That little logo transfers to me a status of cool, self-aware and dedicated to self-improvement. It's usually illegal to buy that kind of sexy.
Still, I realize I've fallen for fancy branding magic. So when a Quora thread on why Lululemon is so popular popped up, I wanted to know. What mind tricks are happening that Lululemon's signature silver omega sign is becoming as popular as the swoosh in some athletes' circles?
Read more of What Cults and Brands Have in Common.
---
November 7, 2011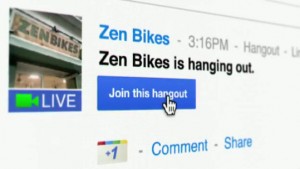 After four months, Google+ has opened its doors to brands. The resulting marketing opportunities and search implications are significant – from new search functions that could potentially shape Internet users' behavior to raising tough questions that should prompt marketers to analyze even the most core assumptions.
It can be argued that Google had made some initial missteps in the way it rolled out the social service, excluding businesses from joining and then restoring some brand pages for testing. Now we can see why brands' entrance to the social network was delayed. Local business and national brands/organizations have different forms. And there's even new search lexicon; you can use the Google Chrome omnibar to navigate to brand Google+ pages (for example, search [+pepsi] and you're taken straight to Pepsi's Google+ page.
Read more of Google+ Brand Pages Brain Food.
---
November 3, 2011
Today on the SEM Synergy webcast, guest Kristy Bolsinger of Ant's Eye View touched on the topic of business and social media policy. It certainly seems to be a hot topic these days, as more and more companies try to get a handle on what social media means to them. And while I "get" the need for policies in certain instances for certain companies, I often think many of them come from a place of fear and misunderstanding about what social media really is: a channel that facilitates a shift in the way businesses, friends, families — humans — connect and communicate.
Read more of Social Media Policy: Killing the Messenger .
---
November 2, 2011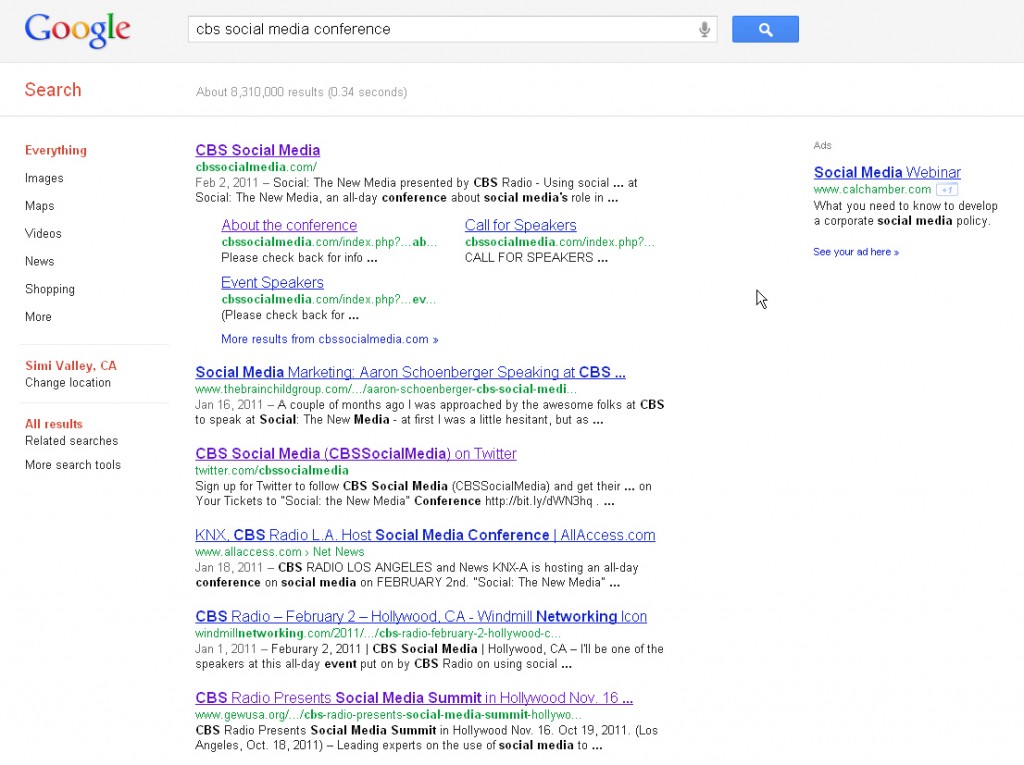 On the way to work today, I heard a radio commercial (don't laugh but I still listen to terrestrial radio) advertising an upcoming conference in LA billed as everything small and mid-sized businesses need to know to leverage social media for business goals.
Now I'm not saying the latest in a slew of social media conferences is looking to exploit the increasing interest in social media marketing, but I'd be lying if I said it wasn't a concern. So when I got to the office I searched for a few key terms used in the radio commercial that I thought would bring up the conference website, in the end selecting the Google suggested phrase [cbs social media conference].
Read more of Social Media Megaphone: Who's Listening to Whom?
---