Branding Archives - Page 2 of 3 - Bruce Clay, Inc. Blog
February 16, 2012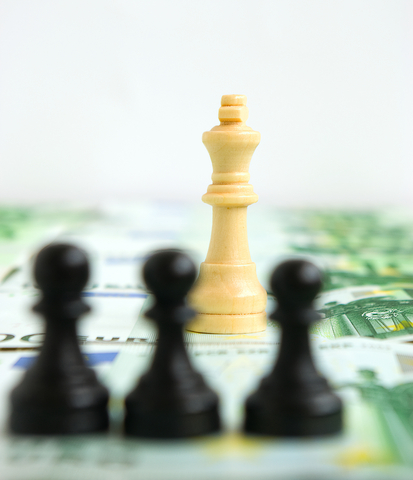 Yesterday, I had an interesting encounter at the grocery store that truly demonstrated the power of trust and authority on conversion.Two women, who had never bought almond butter in their lives, decided to do so because they heard it helped with a good night's sleep on The Dr. Oz Show.
They didn't even know how it worked, but they didn't care. They trusted the authority of the information presented in the Dr. Oz show and it moved them to action. Today, we're going to talk a little bit about establishing authority and trust through various mediums in a way that moves people to act.
---
December 30, 2011
Day 3 of our "Best of Search Conferences 2011" is upon us, and this post wraps up the series here on our blog. Looking through the coverage, one thing we can say for certain is that there are a ton of enthusiastic, brilliant people in the search marketing community who have a passion for sharing ideas. Thanks to all of them, and special thanks to the conference producers who offer a vehicle for these people to share knowledge with the community. Today's Day 3 coverage is all about exploring thought-provoking topics in the areas of understanding your audience, holistic marketing, online reputation management and branding, plus cutting-edge topics from this year's search marketing events. And don't forget to check out Day 1 and Day 2 if you happened to miss them.
Read more of Best of Search Conferences 2011: Day 3.
---
December 7, 2011
Audience: SMB owners and Internet marketers
Estimated reading time: 2 minutes
Call me superficial, but I notice brands. One that's made its way onto my Christmas wishlist this year is yoga wear Lululemon Athletica. Behind the funny name are stylish cuts and flattering fits adorning all the ladies at the gym.
Yeah, I caved to the peer pressure and bought a couple $50 tank tops whose main role will be to soak up my sweat, but I've got no regrets. That little logo transfers to me a status of cool, self-aware and dedicated to self-improvement. It's usually illegal to buy that kind of sexy.
Still, I realize I've fallen for fancy branding magic. So when a Quora thread on why Lululemon is so popular popped up, I wanted to know. What mind tricks are happening that Lululemon's signature silver omega sign is becoming as popular as the swoosh in some athletes' circles?
Read more of What Cults and Brands Have in Common.
---
November 7, 2011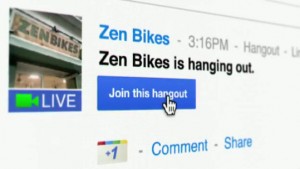 After four months, Google+ has opened its doors to brands. The resulting marketing opportunities and search implications are significant – from new search functions that could potentially shape Internet users' behavior to raising tough questions that should prompt marketers to analyze even the most core assumptions.
It can be argued that Google had made some initial missteps in the way it rolled out the social service, excluding businesses from joining and then restoring some brand pages for testing. Now we can see why brands' entrance to the social network was delayed. Local business and national brands/organizations have different forms. And there's even new search lexicon; you can use the Google Chrome omnibar to navigate to brand Google+ pages (for example, search [+pepsi] and you're taken straight to Pepsi's Google+ page.
Read more of Google+ Brand Pages Brain Food.
---
November 3, 2011
Today on the SEM Synergy webcast, guest Kristy Bolsinger of Ant's Eye View touched on the topic of business and social media policy. It certainly seems to be a hot topic these days, as more and more companies try to get a handle on what social media means to them. And while I "get" the need for policies in certain instances for certain companies, I often think many of them come from a place of fear and misunderstanding about what social media really is: a channel that facilitates a shift in the way businesses, friends, families — humans — connect and communicate.
Read more of Social Media Policy: Killing the Messenger .
---
November 2, 2011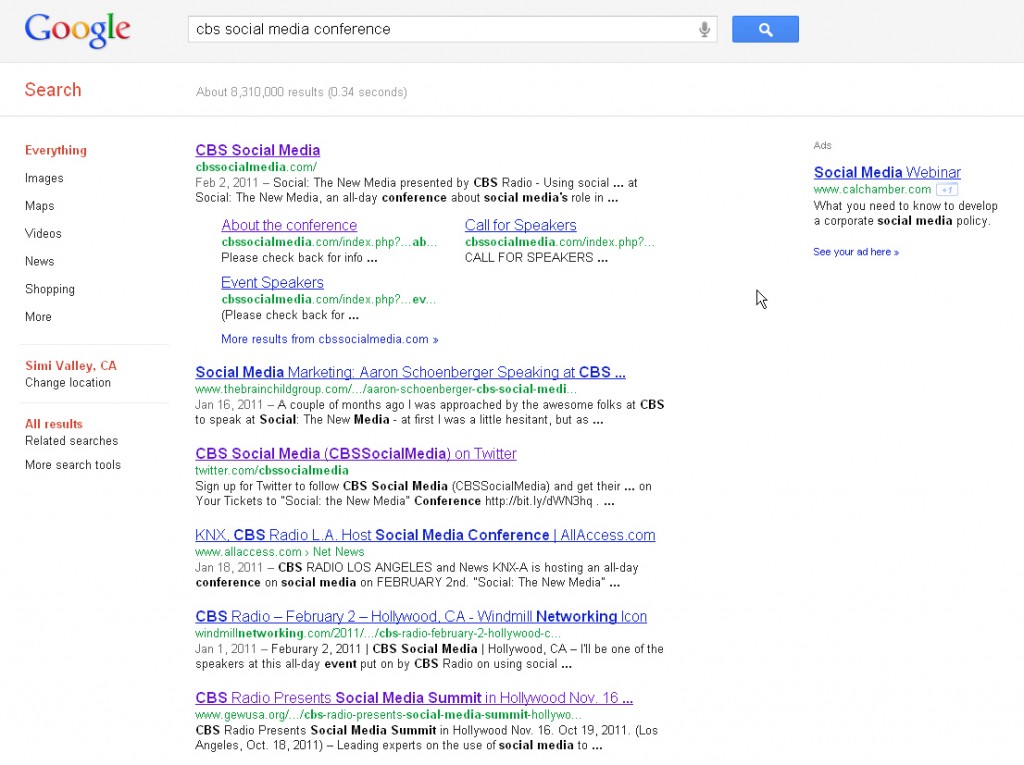 On the way to work today, I heard a radio commercial (don't laugh but I still listen to terrestrial radio) advertising an upcoming conference in LA billed as everything small and mid-sized businesses need to know to leverage social media for business goals.
Now I'm not saying the latest in a slew of social media conferences is looking to exploit the increasing interest in social media marketing, but I'd be lying if I said it wasn't a concern. So when I got to the office I searched for a few key terms used in the radio commercial that I thought would bring up the conference website, in the end selecting the Google suggested phrase [cbs social media conference].
Read more of Social Media Megaphone: Who's Listening to Whom?
---
January 17, 2011
Have you ever had an encounter with Cambridge Who's Who? Well, I just did. I'm not even sure why I decided to engage with the organization being as though I distinctly remember a giant encyclopedia-like book with profiles of random business people collecting dust in the storage room at my last job … and it was the Who's Who book courtesy of Cambridge.
But it got me thinking about paying for your brand presence. There are three types of approaches to promoting your business brand online. You can:
1. Buy online advertising space through paid search tactics like PPC, banner ads, promoted ads, etc. (you could even go so far as paying for links to help boost your site, although we all know that's a no-no).
2. Go strictly all organic, implementing SEO best practices, participating in social media and so on.
3. Engage in a healthy mix of both, using organic and paid search tactics (minus the Black Hat techniques) to create a well-rounded Internet brand presence.
Read more of Online Branding: Can You Pay to be Successful?.
---
September 7, 2010
This summer's biggest meme was born when an exuberant, hairy hippie posted a video of his reaction to two rainbows spread wide across the sky. And spread it did. Once the video went viral, there were auto-tuned songs and parodies galore, and every major media outlet wanted to snap up an interview with the summer's unwitting sensation.
So when the double rainbow video creator, Paul Vazquez, aka Hungrybear9562, was found to be shilling for Microsoft Windows Live Photo Gallery, judgments were cast that he had made a deal with the devil. Mashable posted a eulogy for the meme while others gave Hungrybear a little more credit for figuring out how to profit from his popularity.
Read more of Commercializing Viral Magic: Can It Work?
---
August 17, 2010
Good morning. Welcome to the first day of SES San Francisco, part of Connected Marketing Week. This week of Internet marketing nerddom kicked off yesterday with SEO Training with our very own Bruce Clay and now we're diving into the heart of the conference itself. I have coffee and a programming guide. Let's do this. I don't know who programmed the music this time around but it's pretty great.
Mike Grehan welcomes us all. Hi, Mike!
Our opening keynote will be the delightful Jeffrey Hayzlett (@jeffreyhayzlett) whose bio lists him as a celebrity CMO as well as former Kodak CMO, Eastman Kodak Company. Can I be listed as a celebrity editor from now on? Or do you have to be Anna Wintour for that? I'm adding it to my bio regardless.
Read more of SES San Francisco Opening Keynote with Jeffrey Hayzlett.
---
June 10, 2010
SMX Advanced Seattle is arguably one of the top sources of search engine announcements and cutting-edge tactics. So when Susan was suddenly left to liveblog the conference without a number two as originally planned, she went MacGyver on us. The woman put together an impromptu blogger troop of experienced Internet marketers willing to tax their fingers and attention spans for the cause.
Alan Bleiweiss, Dana Lookadoo, and Gil Reich pumped up the liveblog posts with their personalities, astute observations and comprehensive session coverage. They did this with no guidelines, no training and no compensation (other than my eternal gratitude and a healthy bio on the post). However, there's potential for stress anytime you lend your brand to a guest.
Read more of Risks and Rewards of Handing Over Your Blog.
---